Recently two television shows that I watch ended their seasons with a major character deciding to move to Tokyo. In Girls, after months of professional rejection, Shoshanna finally landed a job, but there was a catch- Â the position was in Tokyo. She ended a budding relationship and went for it. Â In Master of None, the Aziz Ansari Netflix show, the main character's girlfriend breaks up with him and moves to Tokyo, because it had always been her dream to live there. Tokyo!
So what is it about Tokyo? What does it represent? The future? The furthest thing possible from American culture?
I'm embarrassed to admit that when I was in middle school, I wished that I was Japanese*. I was super obsessed with manga of course, but to me many aspects of the culture seemed  preferable to my own.
Japanese food? Clean, expensive and suitable for a first date. Chinese food? Greasy take-out for when the thrill of the relationship is gone.
Japanese technology? Crazy cool tech. Chinese tech? Human rights / labor violations, bound to break, cheap.
Japanese language? OMG they have an alphabet! Chinese language? I'll never truly master Mandarin at this point…
Japanese toilets? I have never felt a clean like this before! Chinese toilets? No freaking toilet paper for the hole in the floor!
And so on and so on…
I got back from my trip more than a week ago, but am still trying to process everything I experienced. Tokyo was overwhelming, but in a different way from any of the other Asian cities I've visited.
The city had a great energy, but at times I felt so out of the loop, lost and anonymous. Sometimes it was rather lonely. For example, in Thailand or Burma, I felt like I could have a meaningful interaction with locals encountered in day to day travel, and hopefully learn a bit about them (and the other way around). In Japan it was pretty obvious that that kind of a connection wasn't going to happen casually.
The extreme automation (ramen vending machines for example) was delightful, Â but it didn't help this outsider feeling. It was tricky communicating when we got a chance to, so that added a little stress every time we had to find a meal. A couple of times there were no English menus or picture menus, so we had to concede defeat and try to find another restaurant.
It was rainy all week, so we spent our last couple of days at a slower pace. I managed to get a lot of my bootcamp work done, and check out a few cool things:
All the food was amazing (and so cheap!), but Japanese breakfast in particular was a delight. Congee is still better, tho 🙂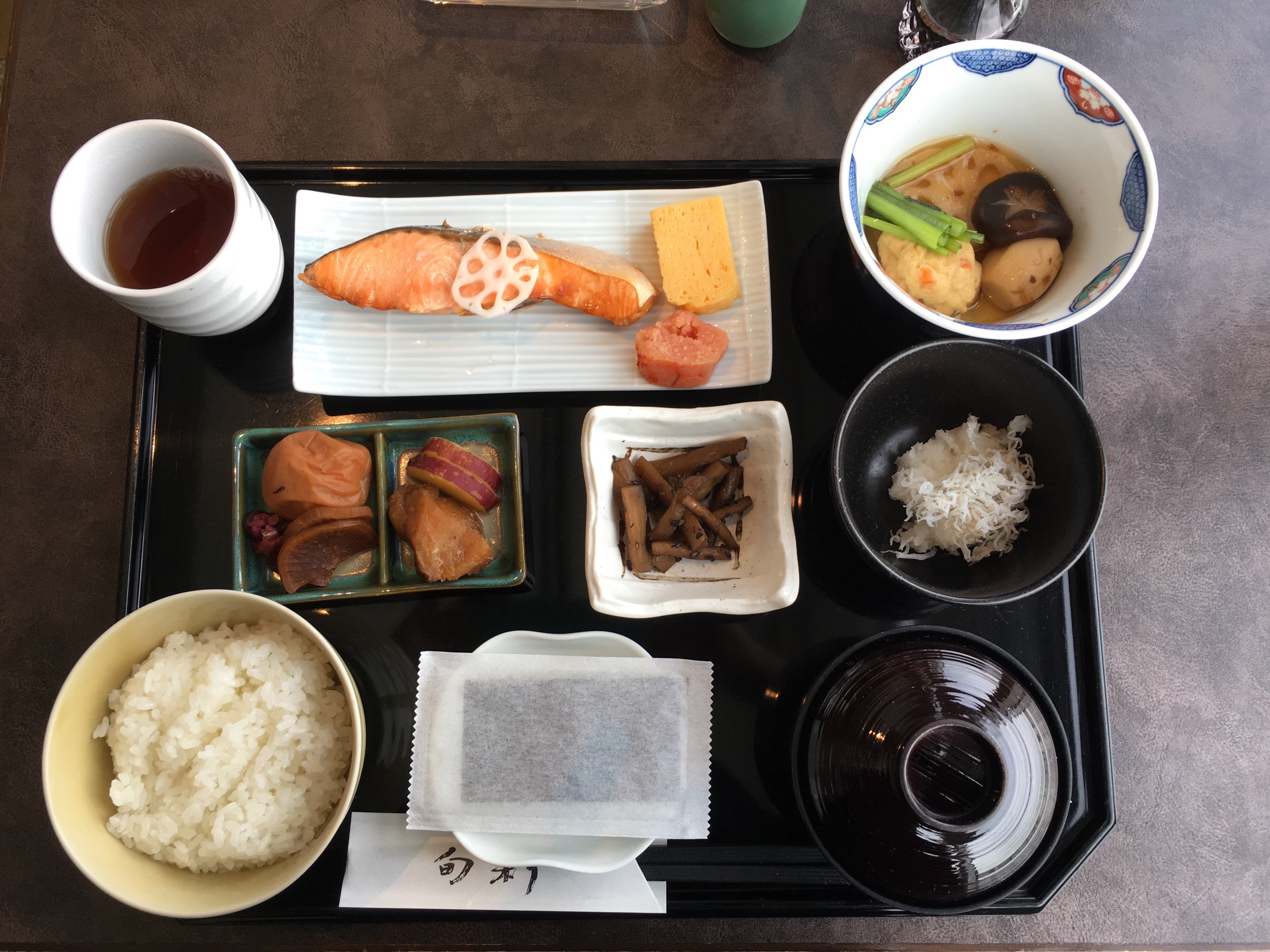 I took my first rush hour train in order to visit the Meguro Parasitological Museum. Now that I've seen rush hour firsthand, I understand how the groping situation happens. They really stuff people in there, if somebody groped you, you could not move away from their hands. You also probably wouldn't be able to figure out who touched you! It was just that crowded.
Anyways, I had high hopes for the museum, but it ended up being a bust. It was TINY and all of the explanations were in Japanese 🙁 . Still, I got to see the main attraction- the world's longest tapeworm (29 feet), and a poor mouse who got taken over by a tumor. So cool.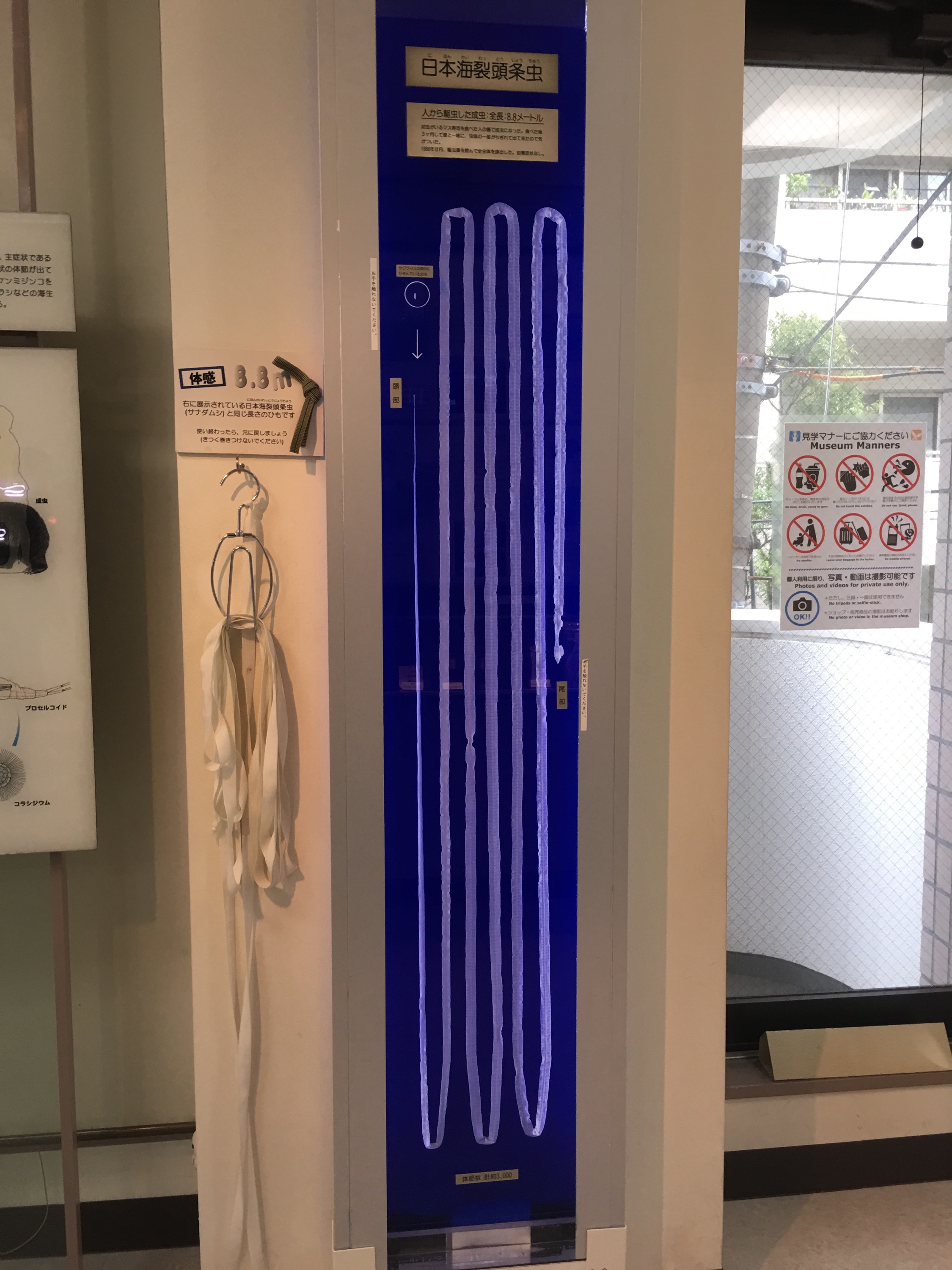 Ryan and I visited a Japanese brewery, which was pretty much like every other brewery I've ever been to – Â bustling, slick and delicious.
Coffee culture isn't huge in Tokyo, but there were quite a few cute little coffee corners that offered artisanal joe.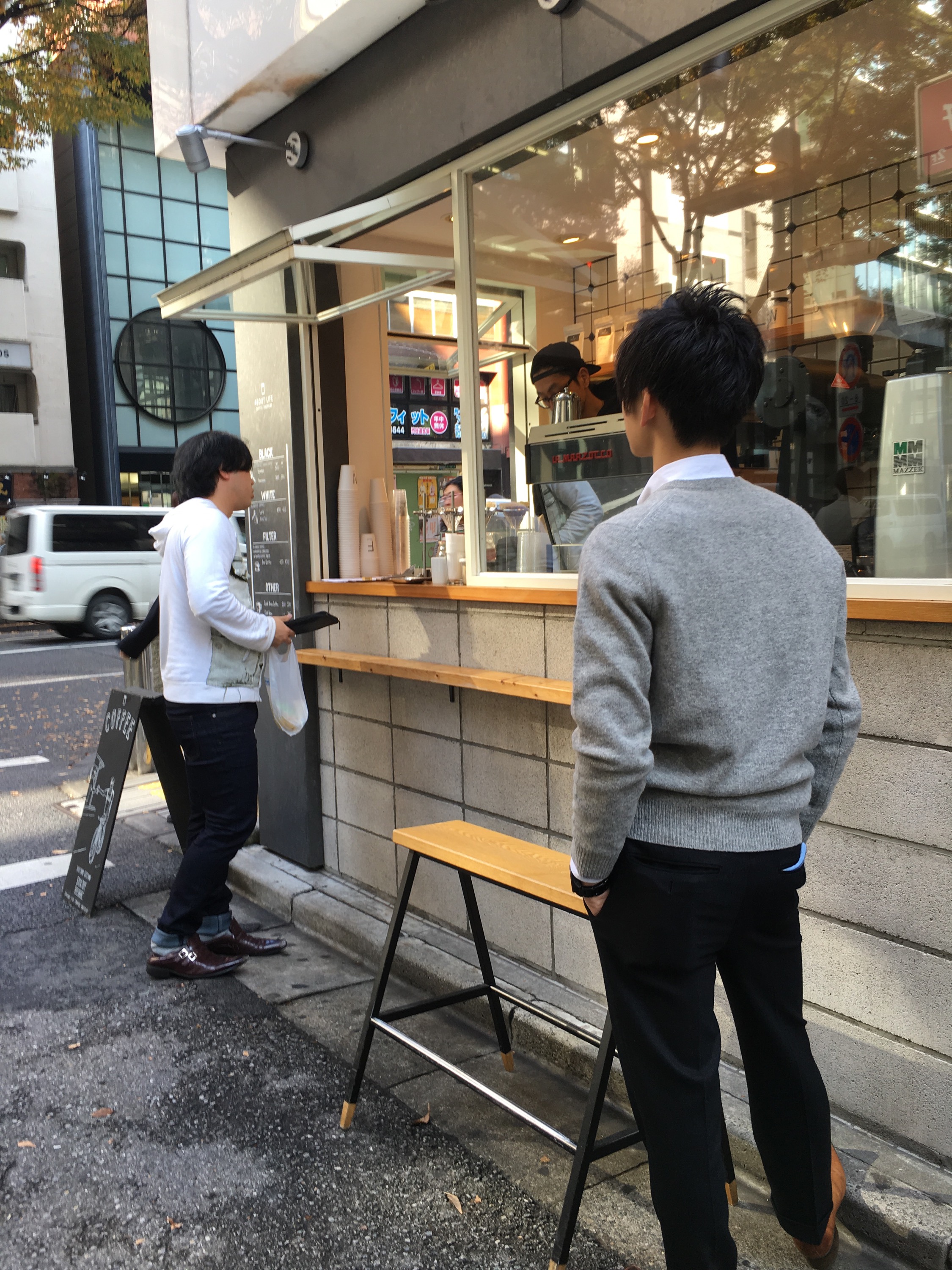 I also dropped by a couple of Ryan's work events, so it was nice to finally get a real chance to chat with locals. Too bad these events were at the end of our trip!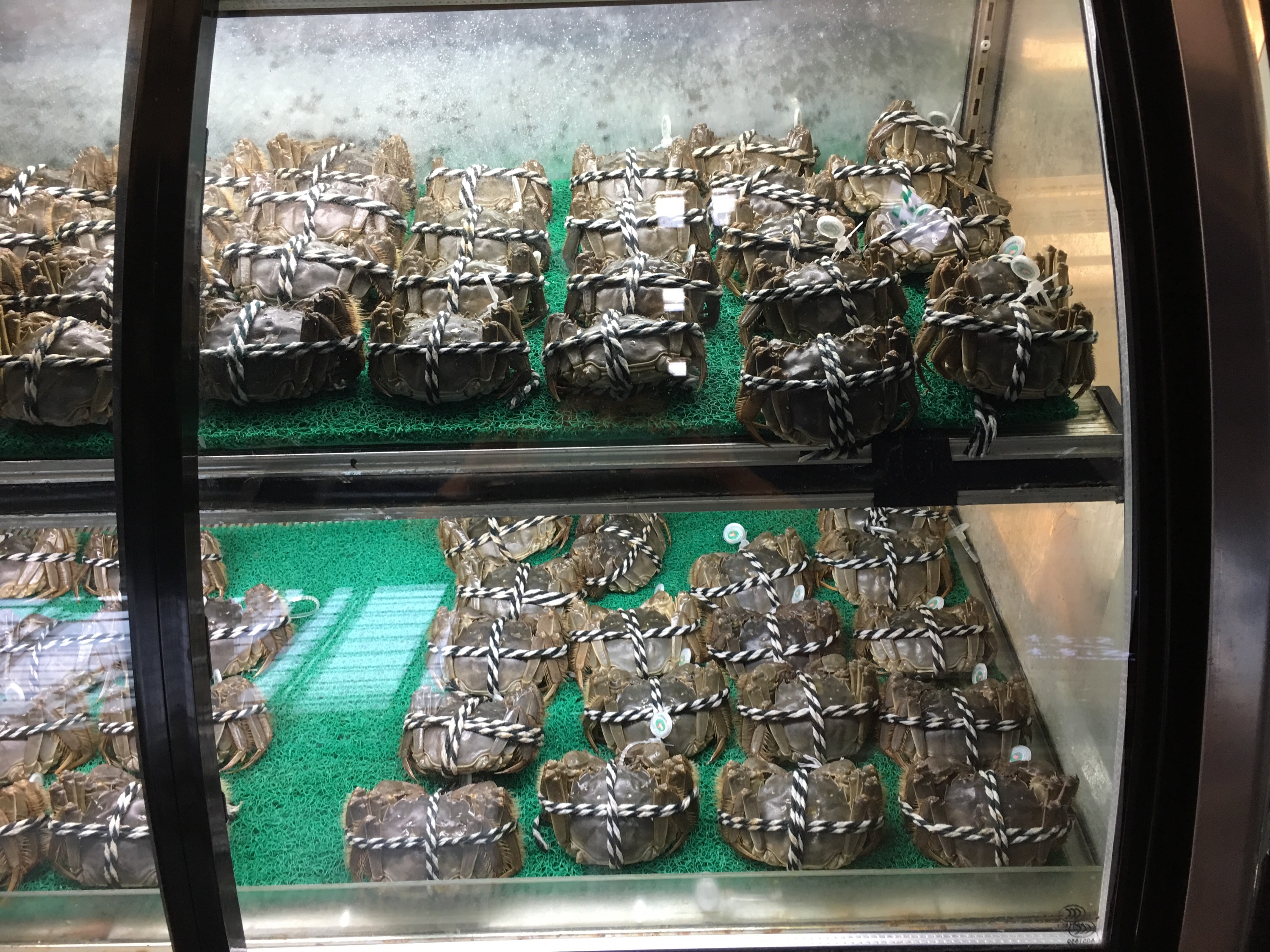 After a week of walking around in the rain, I unsurprisingly caught a nasty cold. So I didn't mind when it was time to go home. As if to drill home the differences between Japan/China, the trip back was a trial.
Tokyo -> Shanghai was quiet and uneventful. On my flight from Shanghai to SF, I got shoved out of the aisle by an impatient passenger, and my very loud seatmate spent the ~12 hour flight invading my personal space. First she got cozy by taking off her socks, and putting up her feet on the armrests in front of her, making it look like she was squatting horizontally. Then she pulled out about 7 sandwiches from her ginormous bag and distributed them to her friends on the plane.
Another funny thing that I thought was totally Chinese: during turbulence and landing, the flight attendants asked people to please sit down and no, please don't open the bins and get into your luggage… The passengers completely ignored the poor flight attendants, who eventually gave up yelling at them.
Did I mention that it's good to be home?
*No, I don't feel this way anymore, although it took me a long time to fully appreciate who I am and where my family came from.