My birthday is at the end of November. It's kind of a melancholy time, surrounded by the stress of Thanksgiving and the start of the Christmas season. A few years ago I started to go on birthday trips. Game-changer. Going out of town gets me out of my head and while of course I can't avoid taking stock of my life, usually the trip reinforces my choices, helping me feel ready to deal with my family's criticisms come Christmas.
Last year I went to Mexico City. In years past, Vancouver, New Orleans. Sometimes I have a particular place in mind, sometimes not. This year Budapest came up as an option on Google Flight's Explore feature. With a flight price of about 600 from SF, and AirBNB prices of 30/night, it was a no-brainer. After a little googling, I also decided to tack on a trip to Vienna, since it was only a few hours away by train.
Only downside? A long flight, but of course that can't be avoided. I packed 5 beauty masks from my Allure Beauty Box. I used the first one on the flight from San Francisco to Zurich. This one is to depuff your eyes!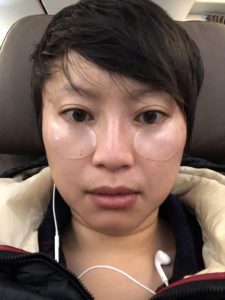 FRIDAY
Once we got into town, we met our AirBNB host and got settled. I asked him a few questions about common phrases in Hungarian, but he basically shut me down saying "Don't even bother, Hungarian is an incredibly hard language. I've lived here for 20 years and haven't gotten the hang of it."
WELL THEN.
It was mid evening, so we went out. Immediately we were wondering… why are there gigantic mounds of trash on the streets everywhere? Must be a special trash day or something.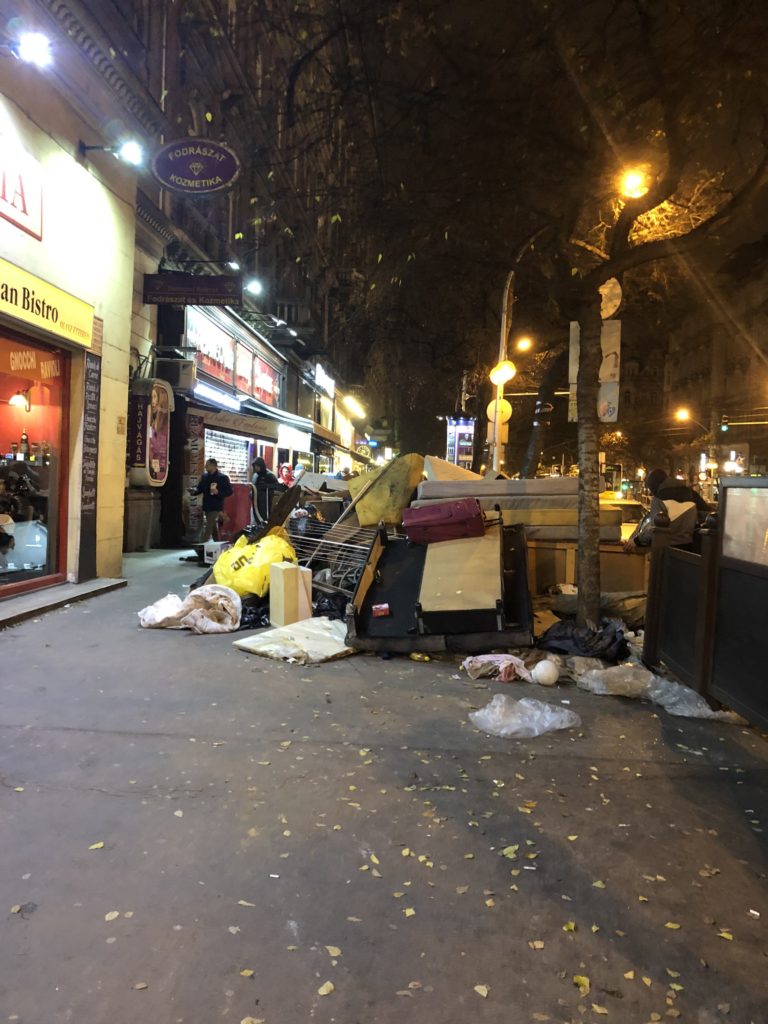 The first order of business was checking out a ruin bar, a uniquely Budapest attraction. Basically they're bars opened in abandoned buildings. We went to Szimpla Kert, the granddaddy of all the ruin bars.
The place was massive, with many different bars within the bar. We made our way to the back where through the window we could see movies playing on the patio.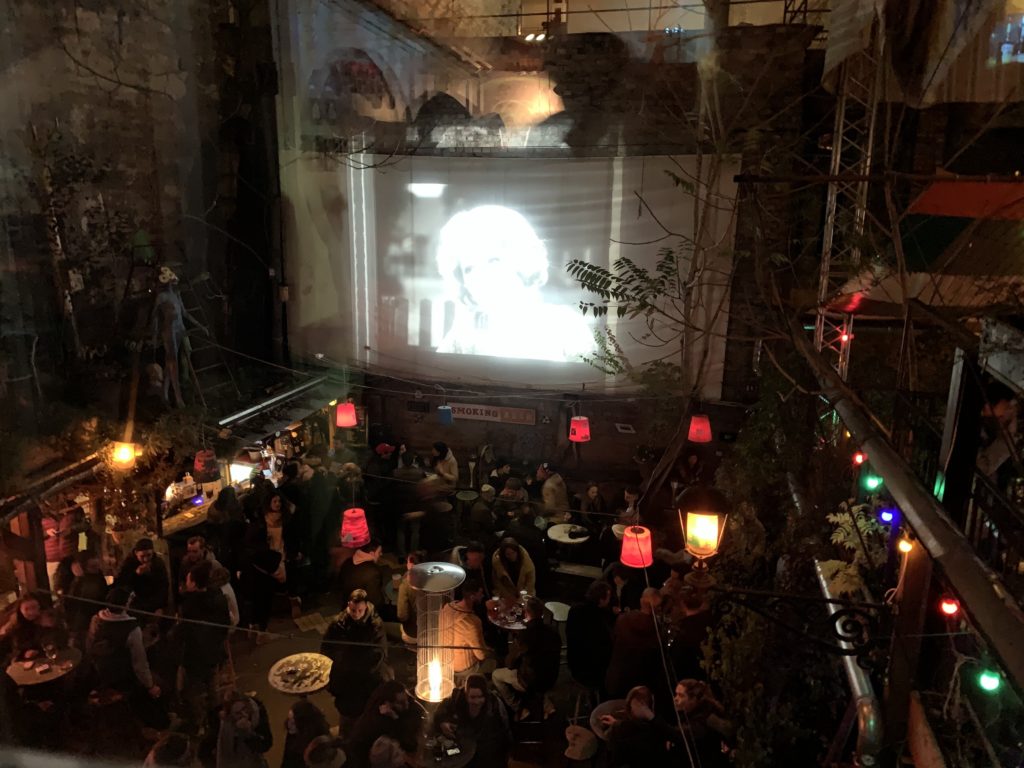 The projector was in a high traffic zone, so every few minutes somebody's butt would interrupt the film. :DÂ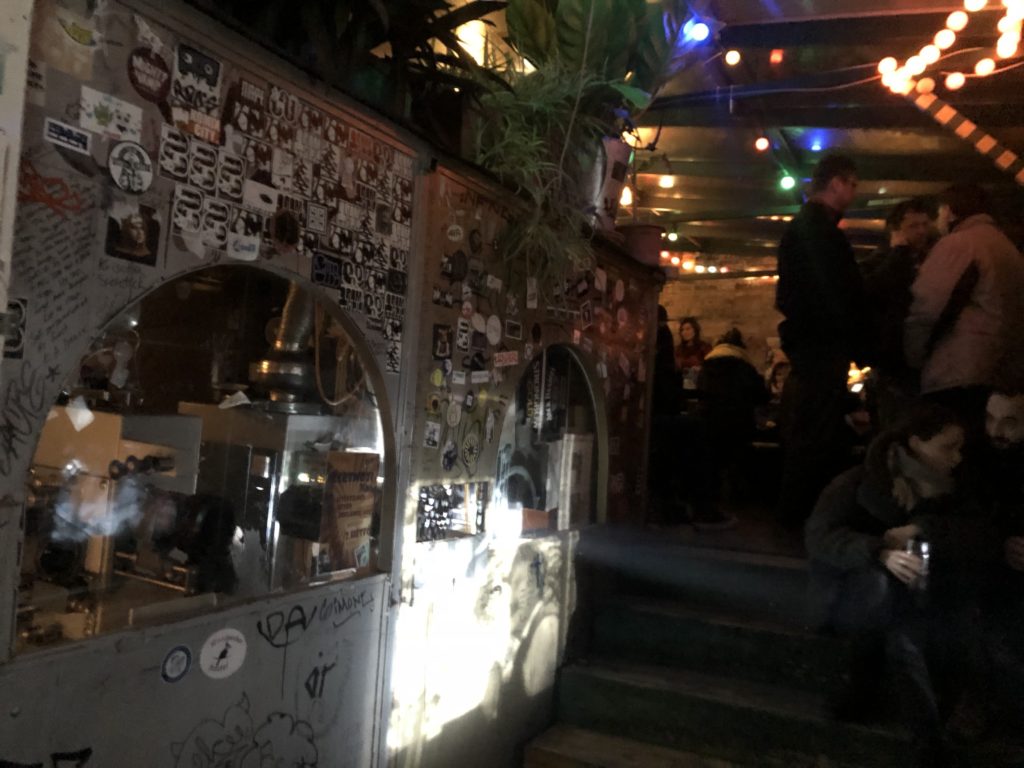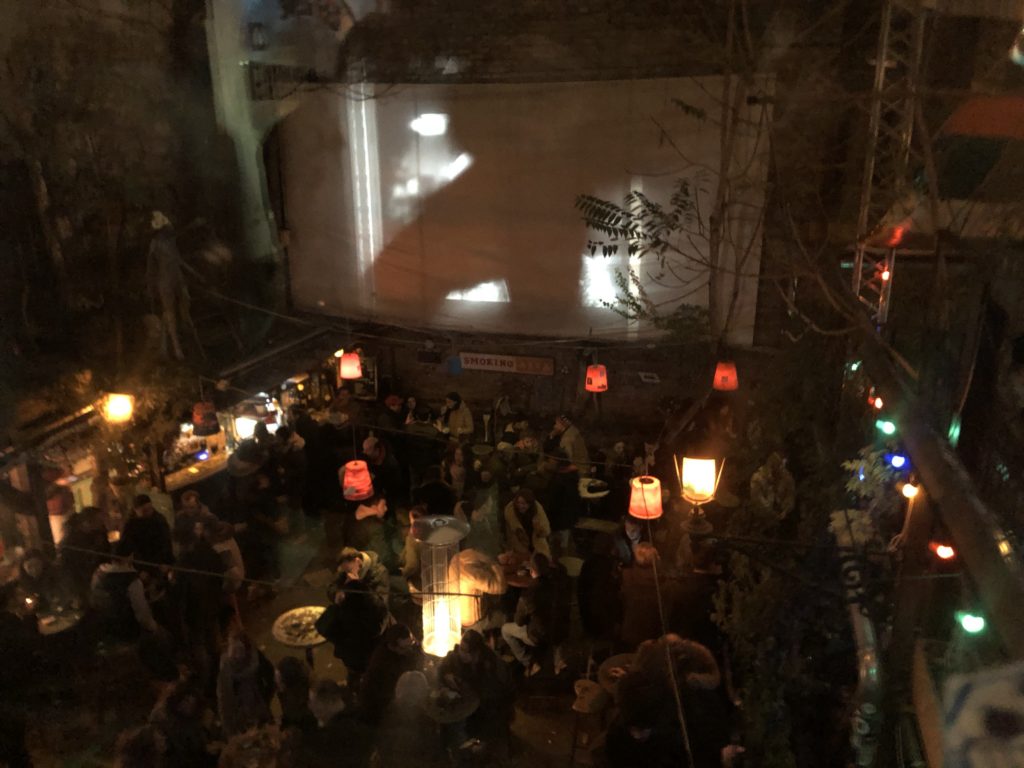 Later we finally grabbed some food, burgers at W35, a restaurant owned by a former Top Chef contestant. He had images of himself plastered all over the place. Most of them were with celebrities, which made sense, but there was also this very special photo…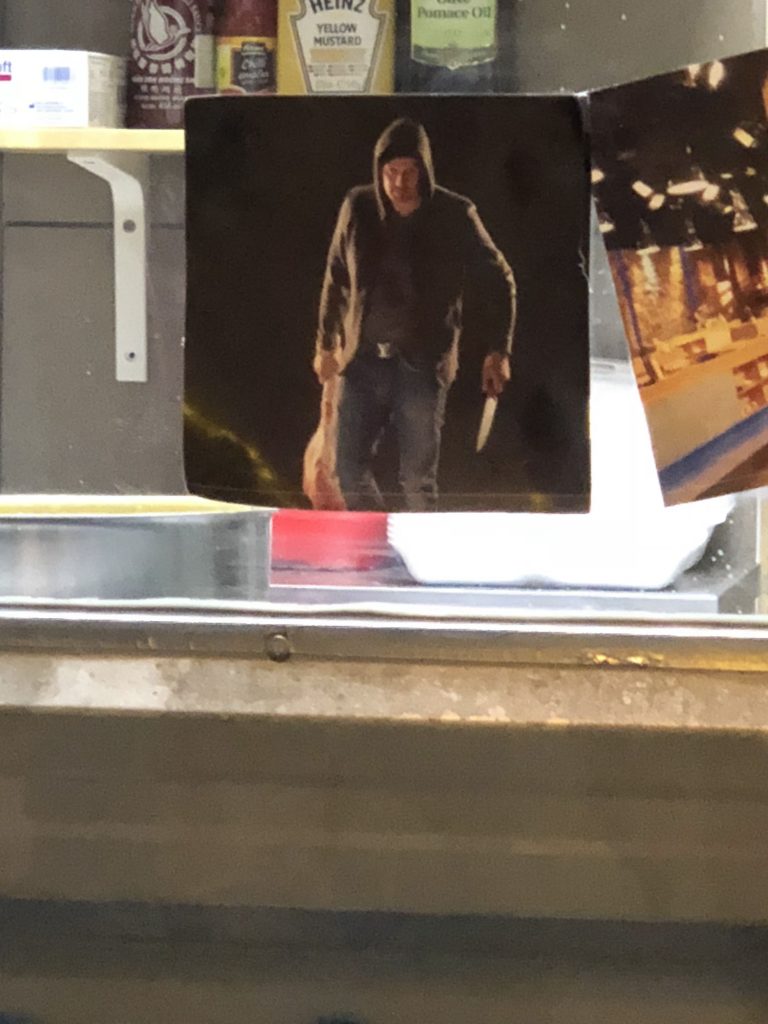 The burgers were delicious! While we were there there was a table of students celebrating. As part of their school project they created Black Rose, the beer that you see in the picture.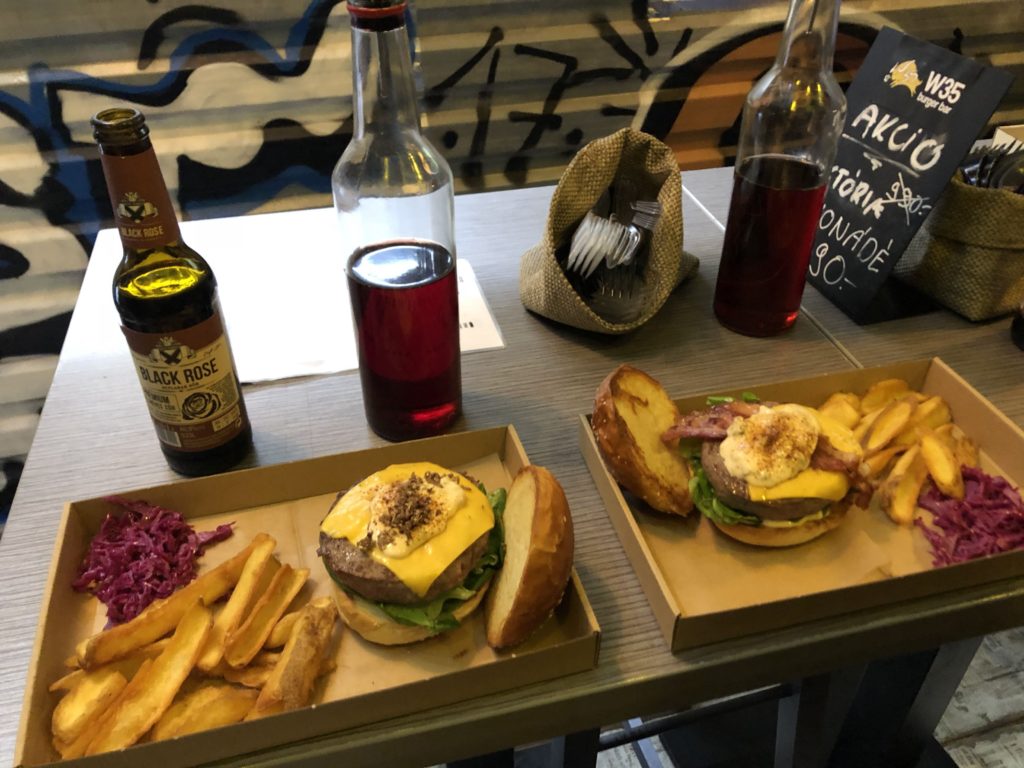 SATURDAY
The next day we went to Bors, a fantastic Star Wars themed soup and sandwich place. It's hard to explain, you just gotta go. It's more delicious than you'd think, and super cheap!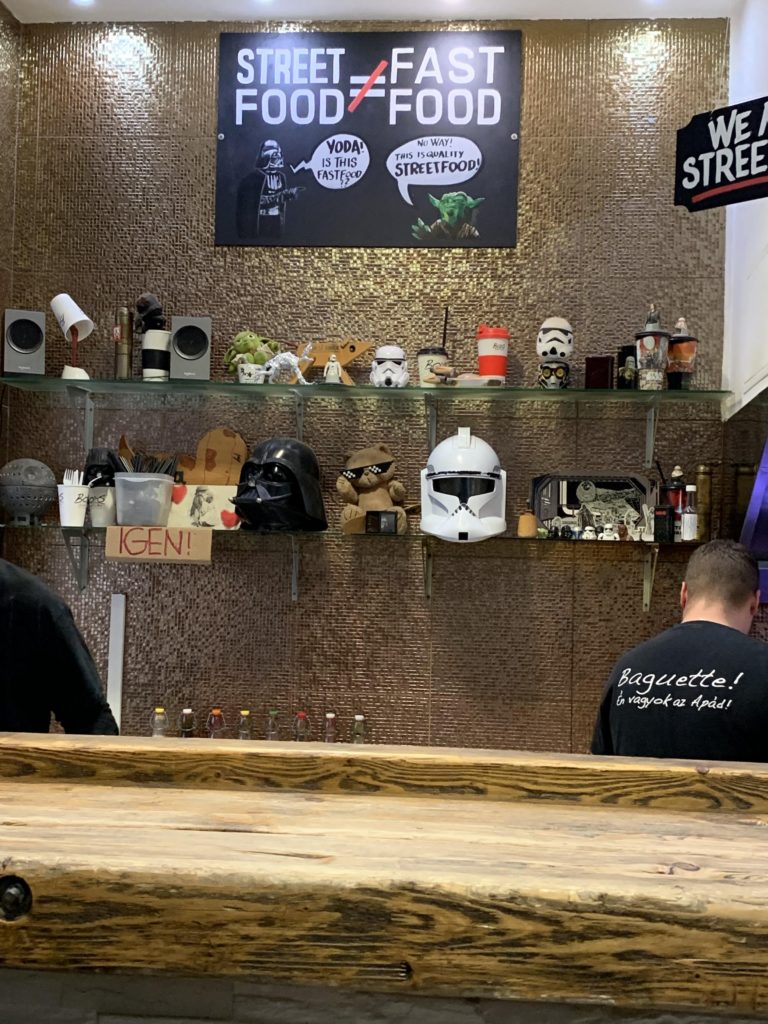 We also stopped for coffee at the super hip Dorado Cafe. It was all white with plants, so many plants. I think we took a bet and counted, there were about 50 plants in that tiny cafe.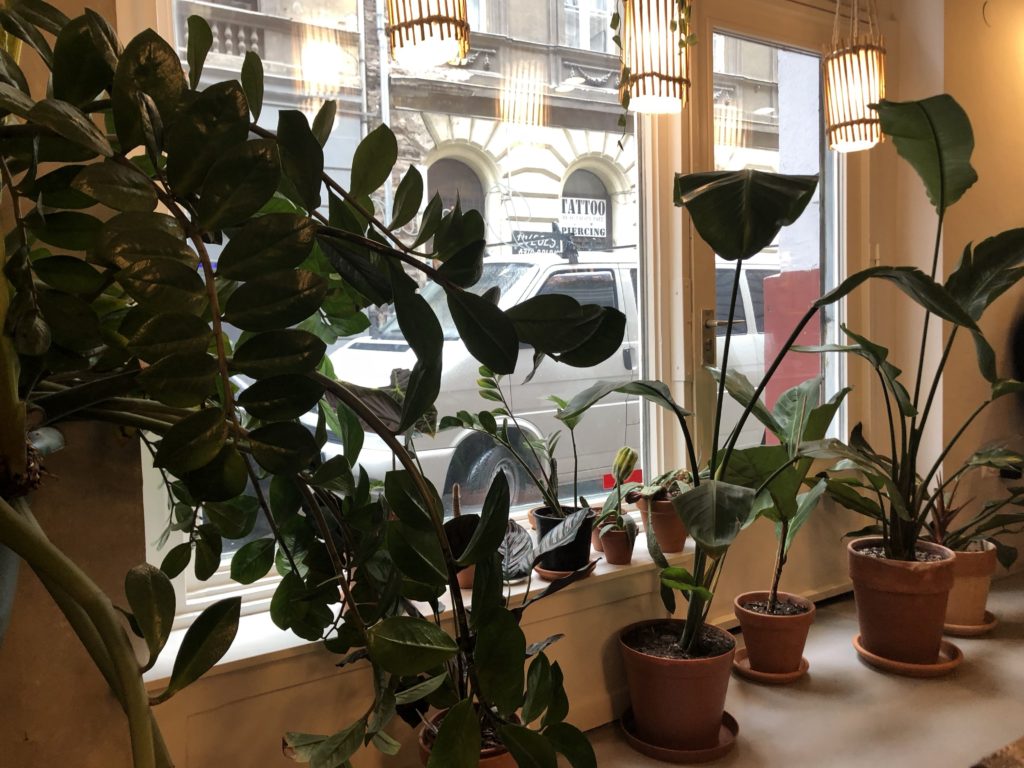 The number one thing on a lot of the Budapest to do lists was "visit the thermal baths." There were a handful of bathhouse options, but in doing research we found that one of the spas on our list held bathhouse raves (called "spa-rties"), and one was happening that night!
Not gonna lie, after watching that video clip and reading up on TripAdvisor, I thought it was going to be terrible. TripAdvisor reviews talked about tons of creepy guys, power-tripping security, condoms floating in the pool, and drugs all over. Yuck!
But we did it anyway. And it was great! We went all in and got a couple's package that came with towels and drink tickets. It was pouring rain around 9:30 when we grabbed a cab to the bathhouse, and still totally miserable when we entered the pool. But once we slipped into the thermal bath, ahhhhh! All was forgiven!
In the water we couldn't tell that we were being rained on. We hung out for hours, listening to the DJ and watching the dancers. My favorite were the fire dancers. Beyond that, it was mostly people watching. And yes, there were lots of creeper dudes. That really can't be helped at clubs. But 10/10 would recommend for everyone out there, including my incredibly introverted friends.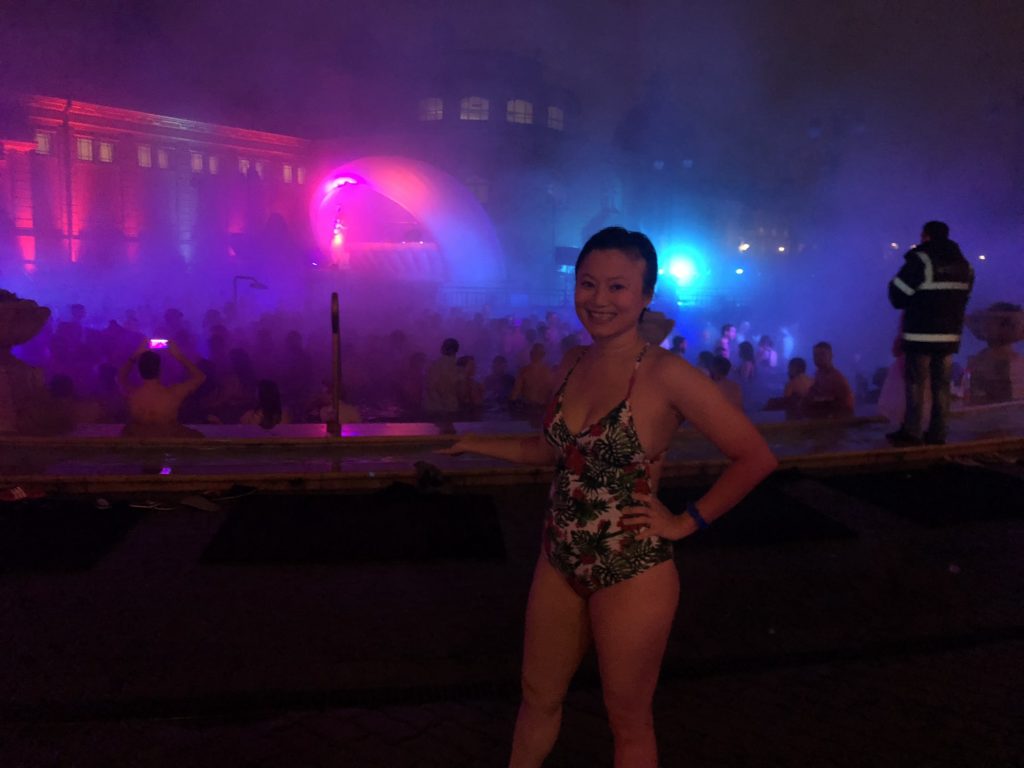 SUNDAY
It was time to do something wholesome. We took a scheduled tour of the Hungarian Parliament, which I had pre-booked a few weeks earlier online. You really gotta buy your tickets online, because by 1pm they had sold out.
It was thoroughly impressive, but my pictures don't do it justice.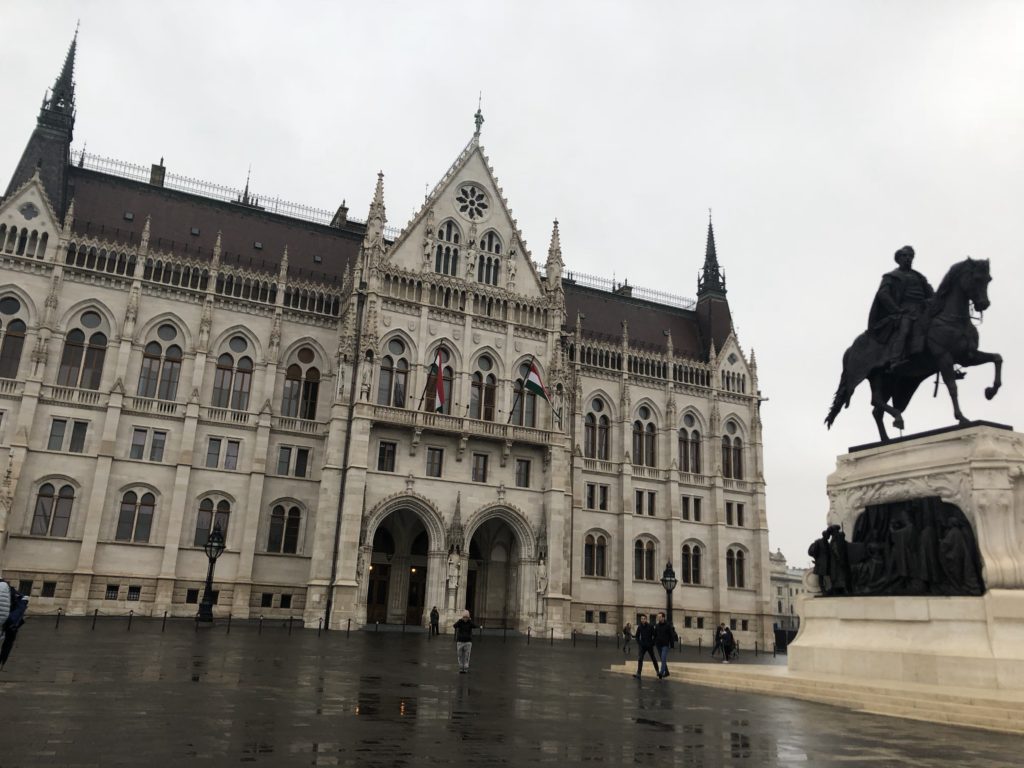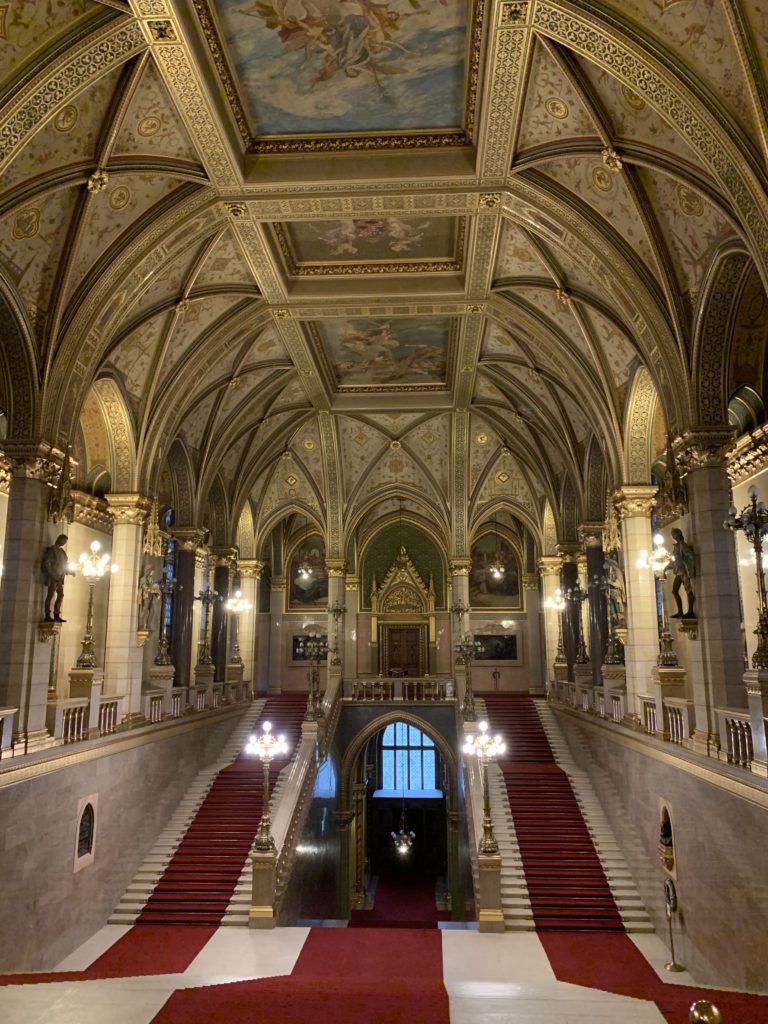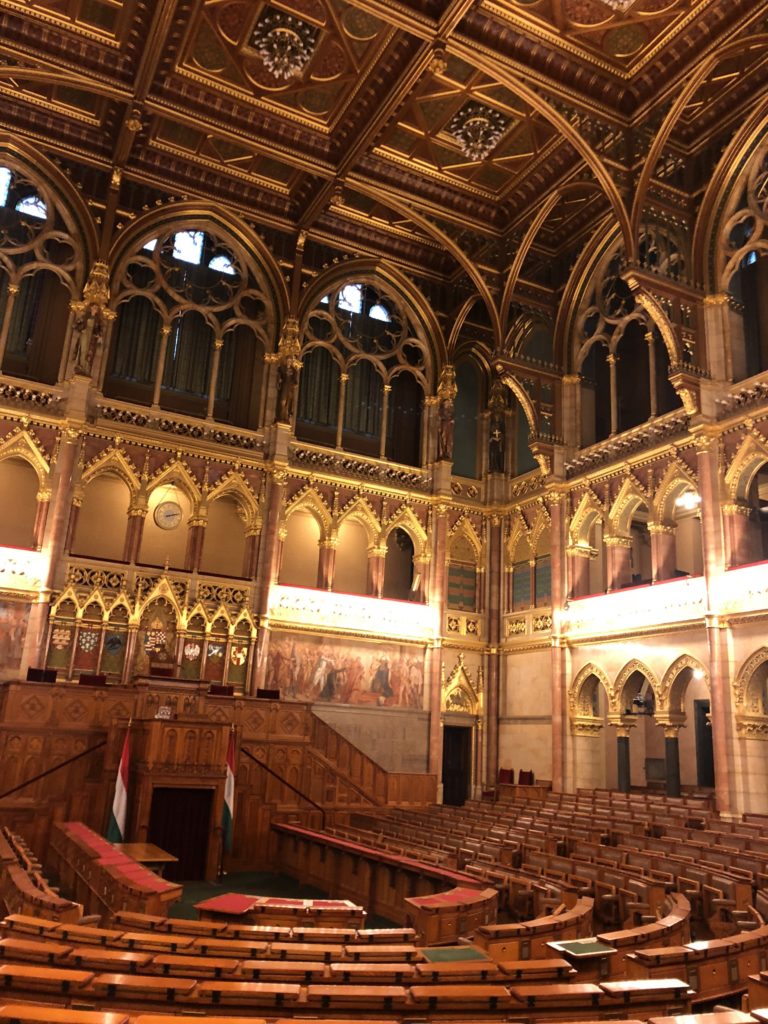 On the way home we ran into the first of many Christmas markets. We had a quick stop for some mulled wine. Heaven!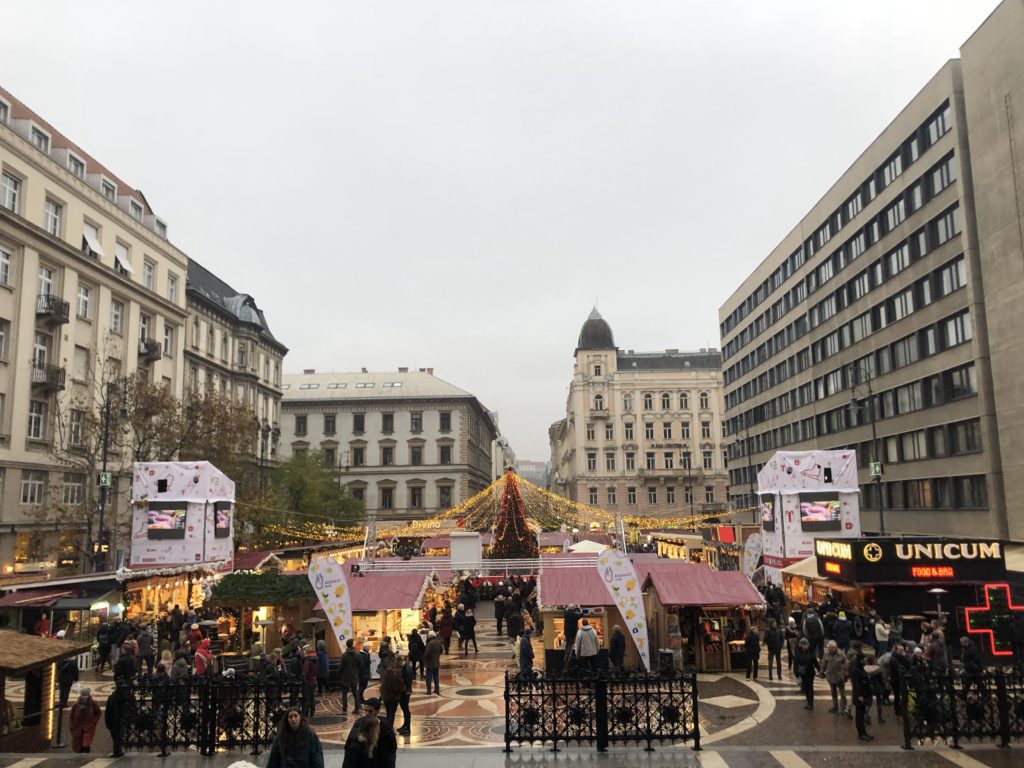 That night we ended things with a nightcap at Tuk Tuk Bar, a 20s Shanghai themed bar that reminded me very much of the excellent Miss Wong bar in Siem Reap.
The cocktails were really inventive, and I got to try Indian whiskey for the first time.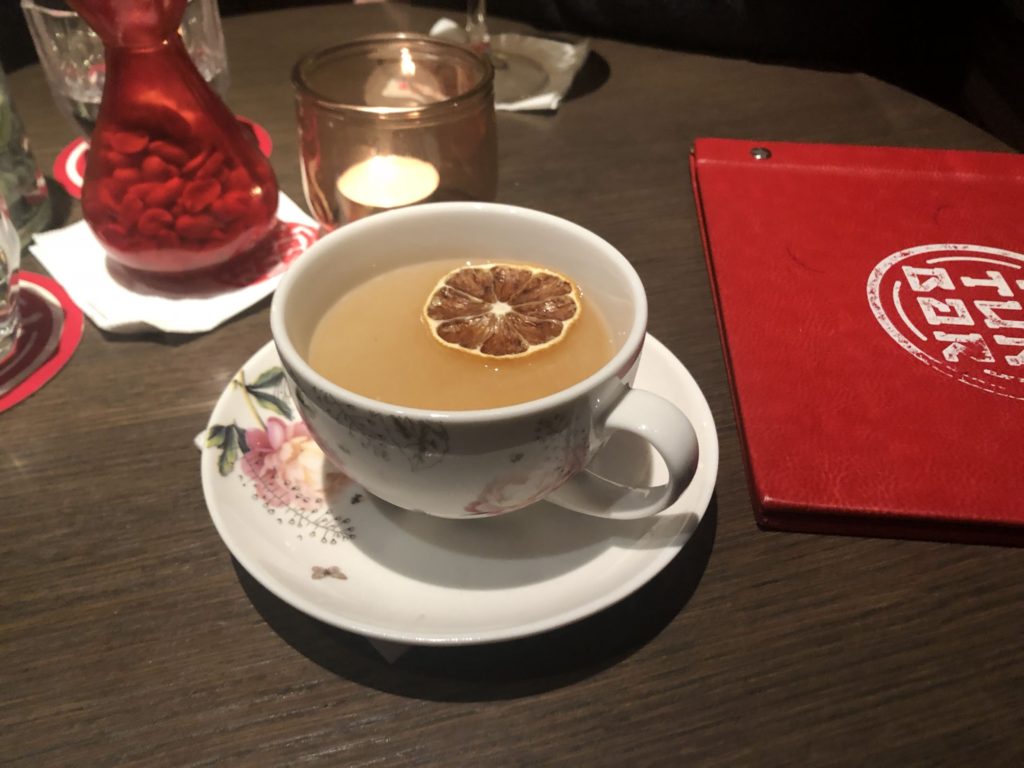 I ended the night with mask #2- – this is a mask intended to moisturize your lips!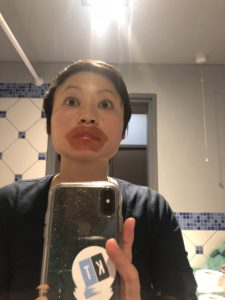 MONDAY
We were set to catch the 3:40 to Vienna. The plan was to get up, have breakfast and hit up the House of Terror, then make our way to the train station. I don't know how this happened, but we didn't wake up until 3:20pm. ALWAYS SET AN ALARM PEOPLE.
We rushed off to the train station, and bought new tickets for the 4:40. It was only after purchasing the tickets and spending some time trying to decipher the schedule that we realized that our 3:40 train had been delayed an hour! There was no returning the tickets, and the new tickets that we'd bought were for an express train, so we took the better train.

Once we made it Vienna we celebrated our poor life choices with some schnitzel and paprikash.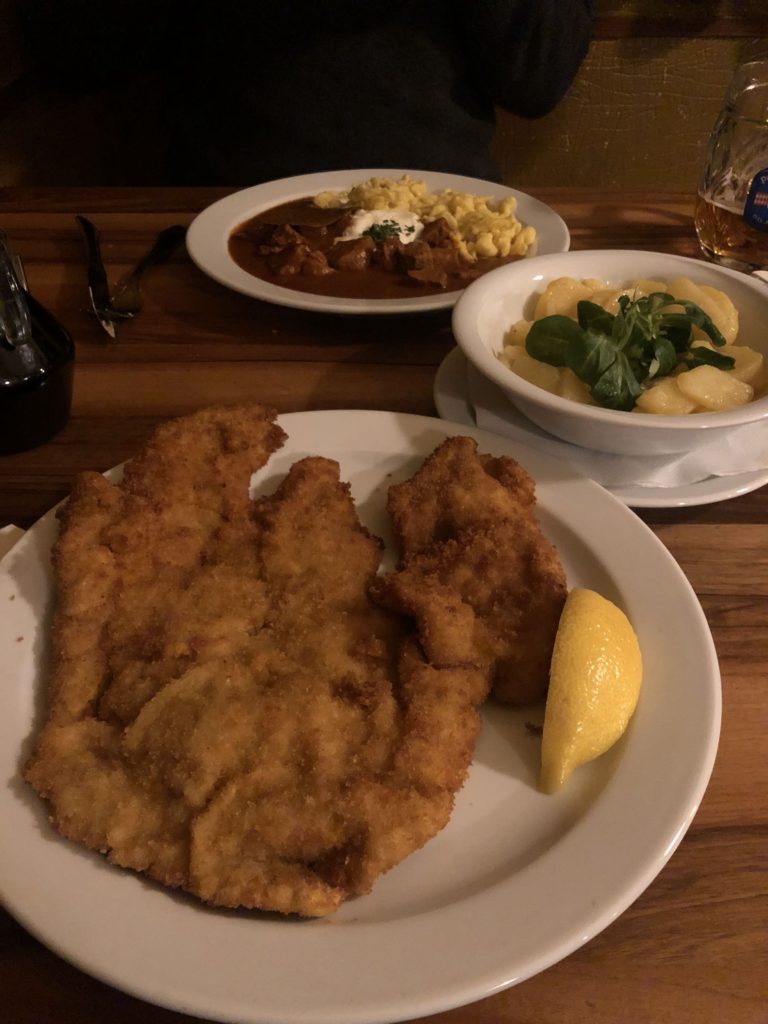 TUESDAY
It was time to learn about the Habsburgs. We got the "Sisi ticket", a museum ticket package focused on the life of the depressed and unpopular until her death Empress Elisabeth. It gave us access to the imperial apartments, the furniture collection, and Schönbrunn Palace. No photos were allowed, but trust that the Habsburgs had a lot of STUFF.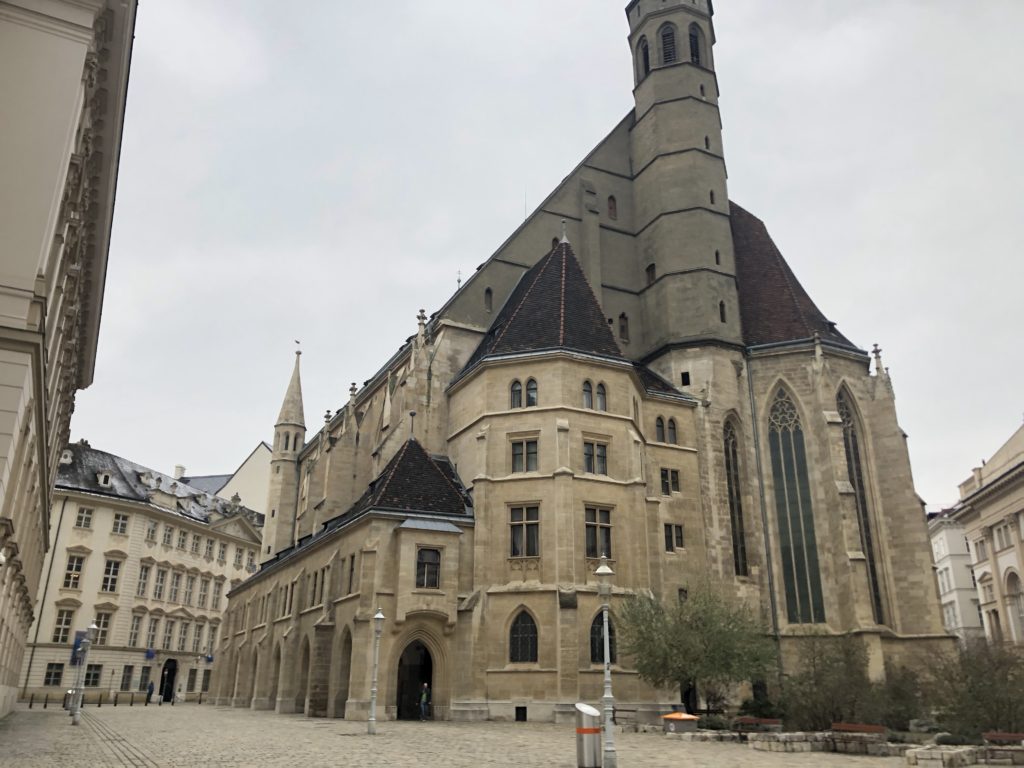 I'd started to feel chunky with all the heavy food, so lunch was a salad at a cute french cafe.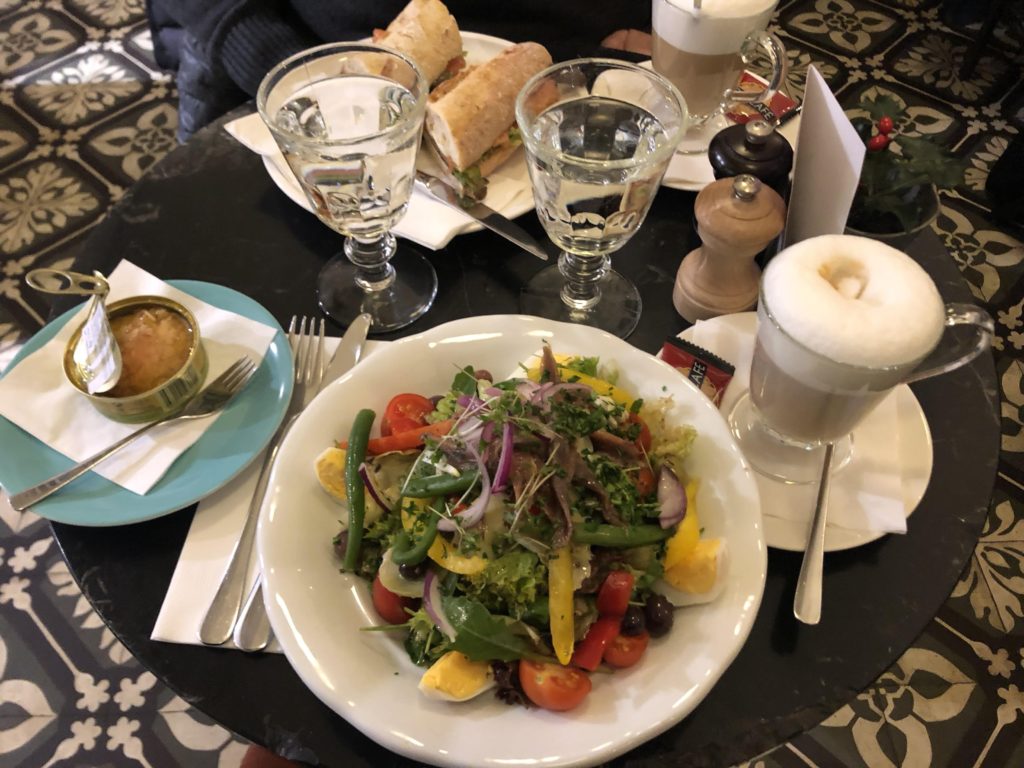 We stumbled across another Christmas market, and were able to get a decent pic for Christmas cards. YES.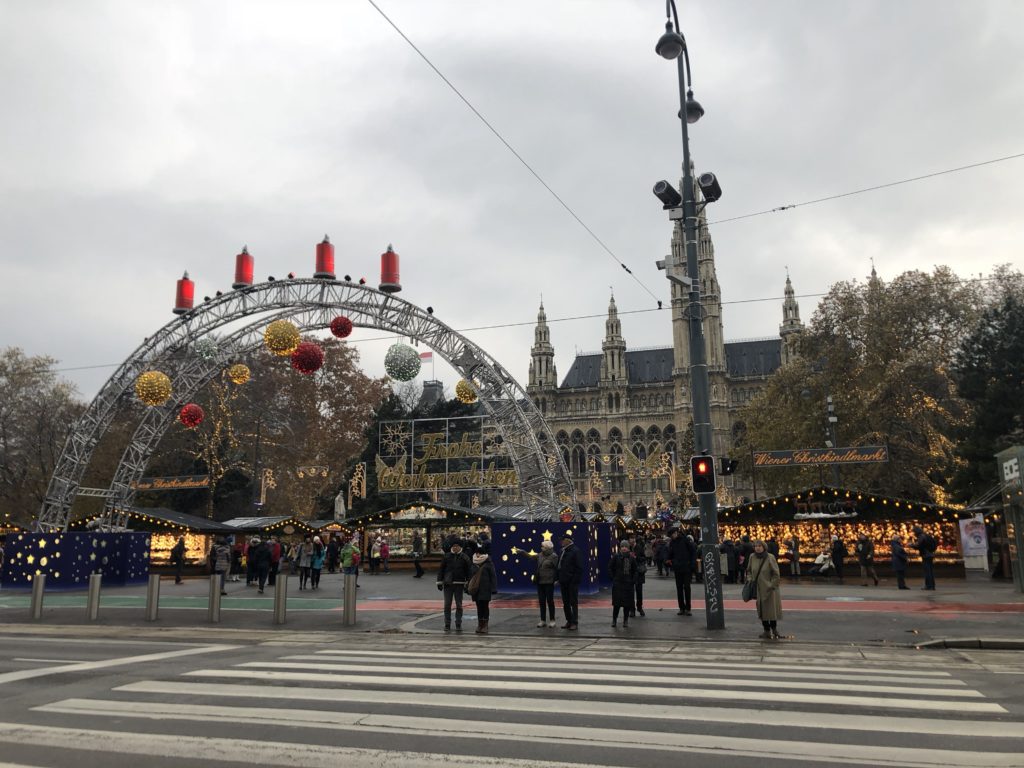 Okay so I'll admit that despite adding it to my trip, I wasn't too psyched about Vienna. One thing that did appeal to me was the cafe culture of the city. Cafe Central in particular was recommended for its history. Opened in 1876, it became a key part of the Vienna cafe/intellectual scene. Freud, Stalin, Hitler and Trotsky came here (the latter two were regulars), how could I not check it out?
The line wasn't actually that bad, it ends right as you get through the doors.
I didn't get any good photos of the interior, so here's a photo from a Travel + Leisure article: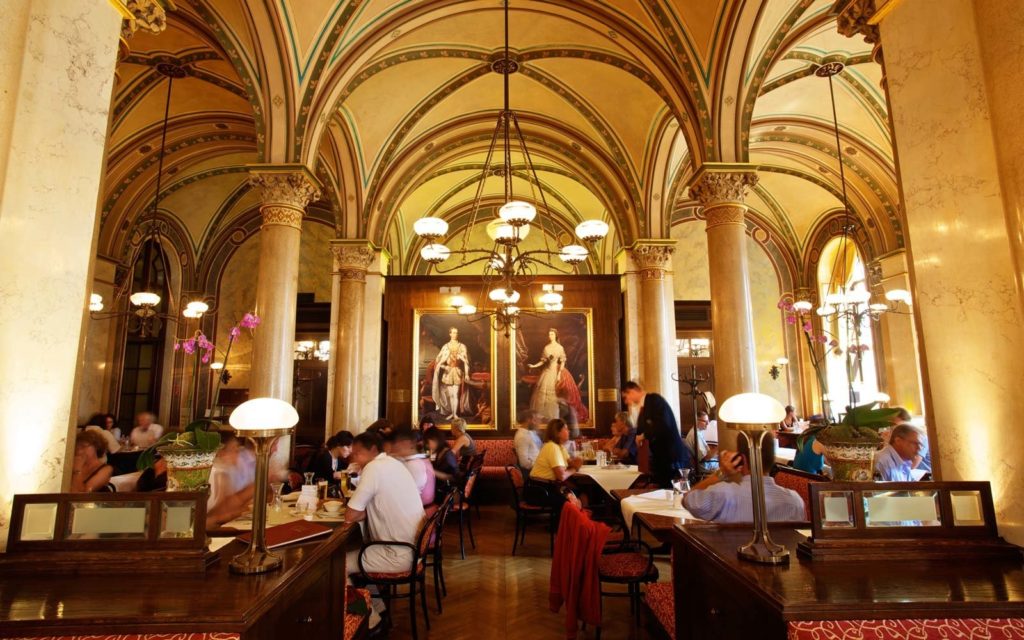 The desserts were rich and pricey. Service was impeccable, but it was a little stressful being there because it was so touristy.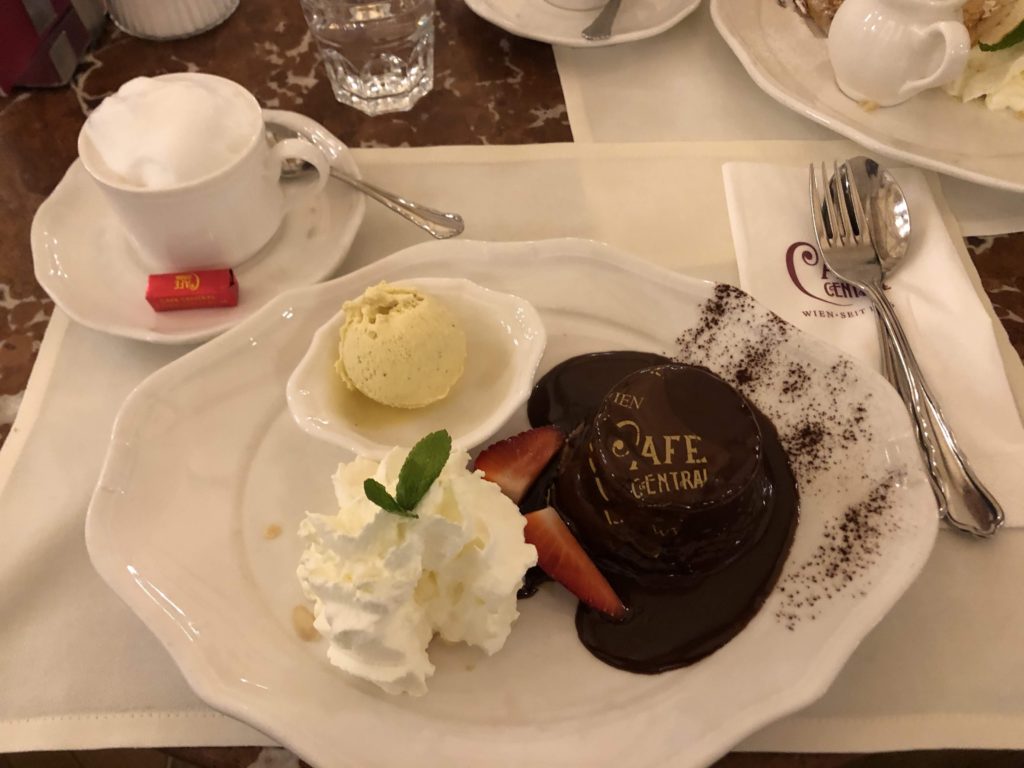 Posting snarky tweets and causing all sorts of internet trouble.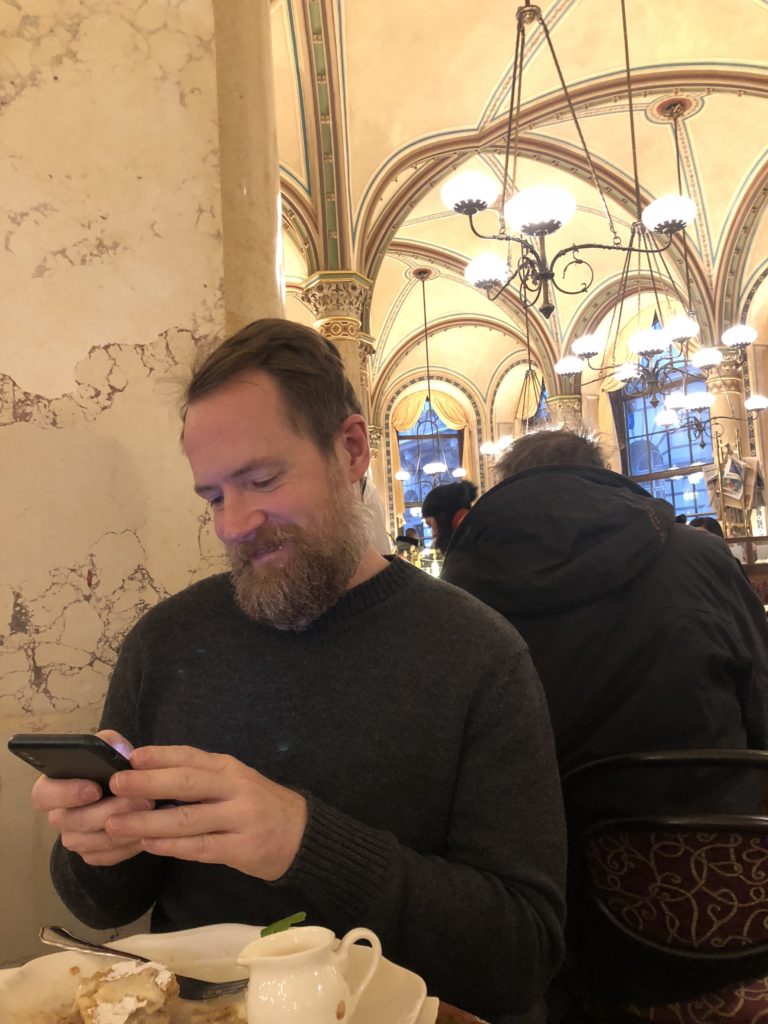 Reading one of the communal papers.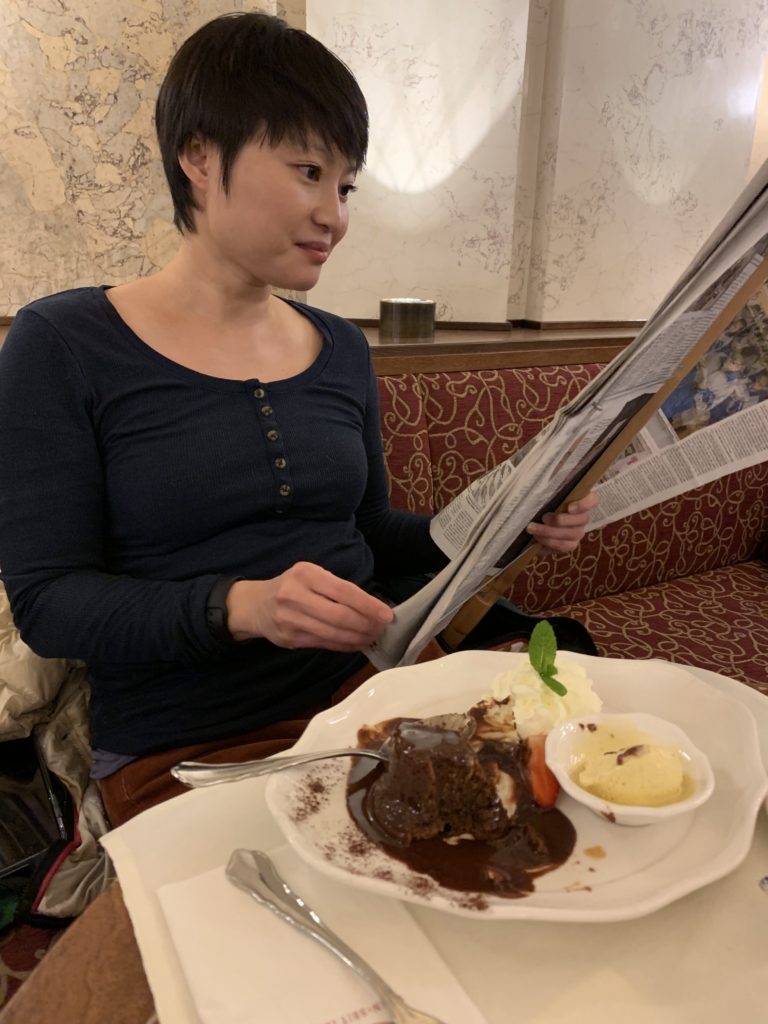 Later we visited the Habsburg family tomb, which was curiously in the basement of a nondescript office building.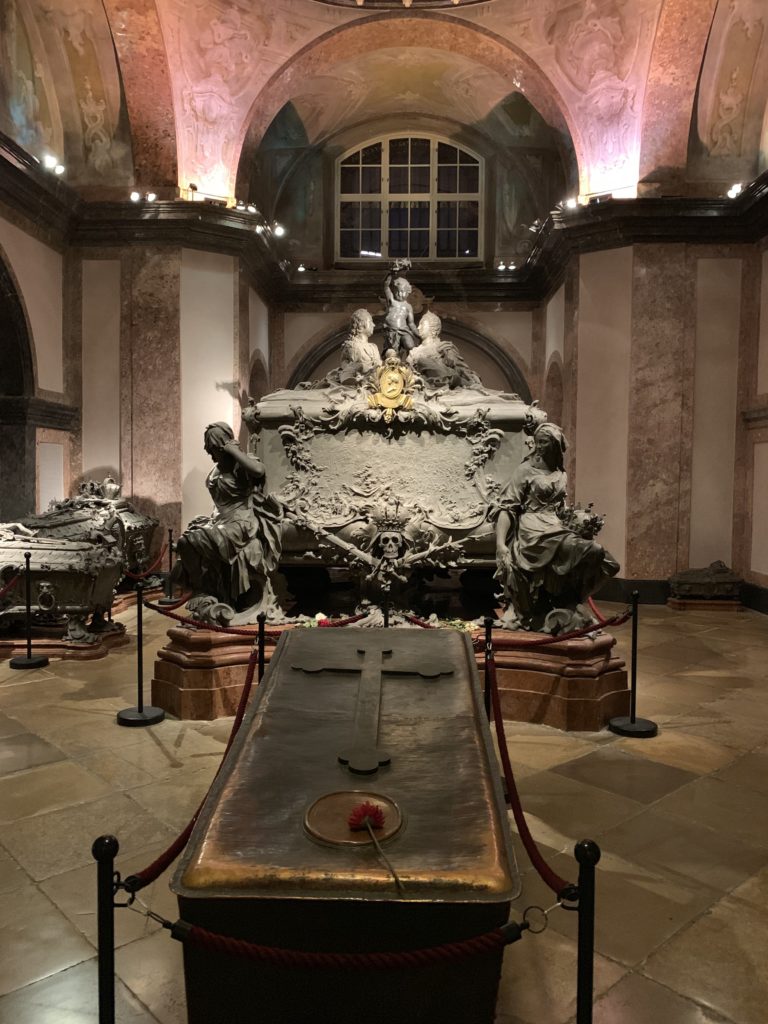 And we walked around a bit.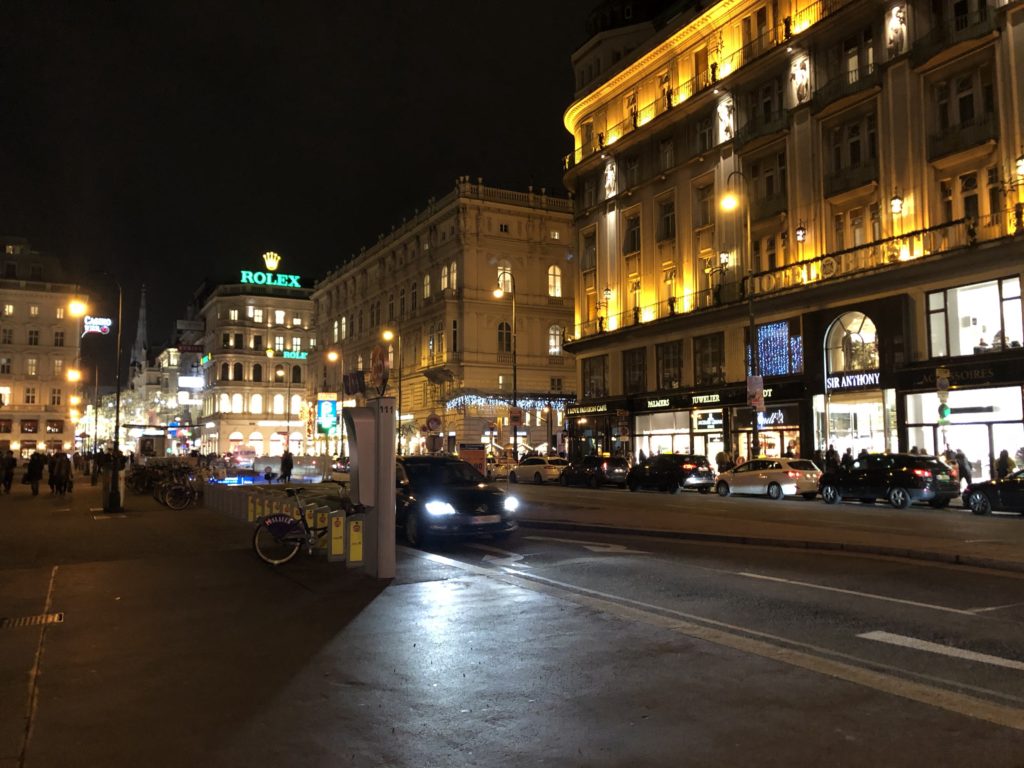 Our AirBNB was in an arty neighborhood with lots of museums.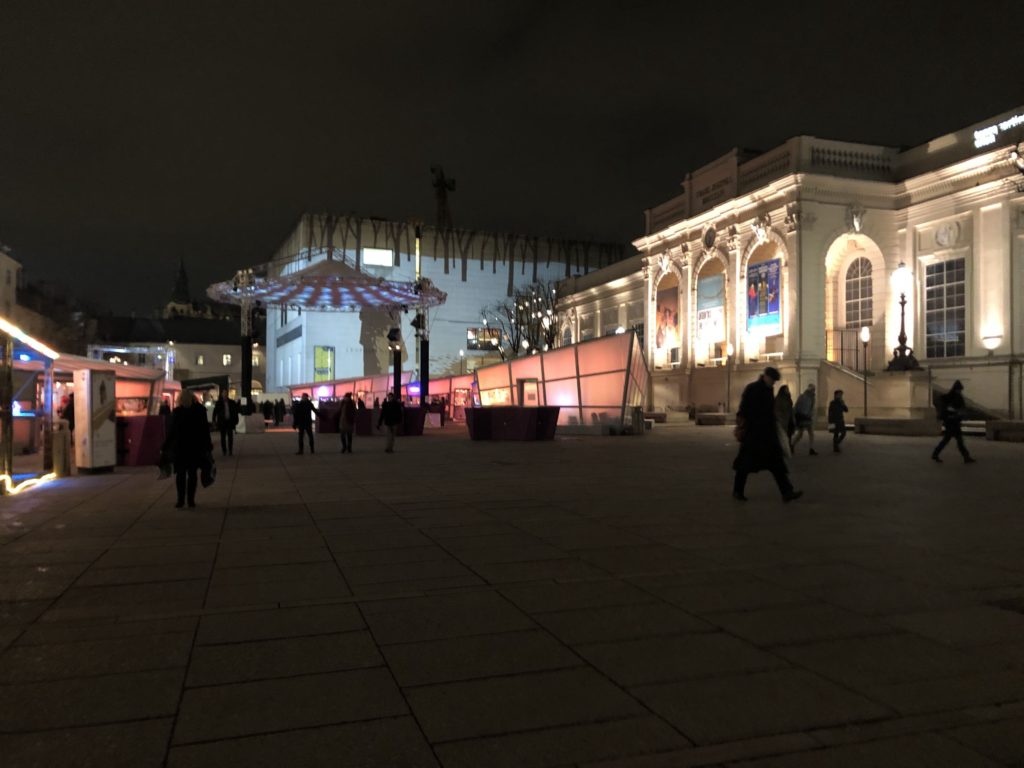 I found an art vending machine.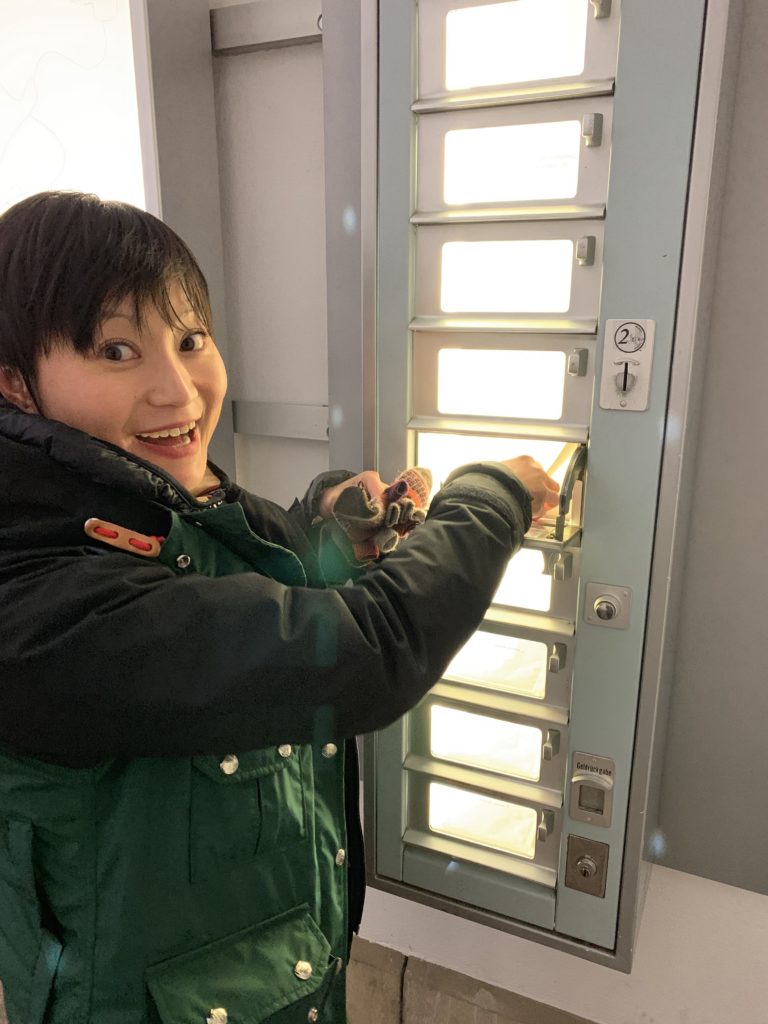 And made out with a handful of postcards!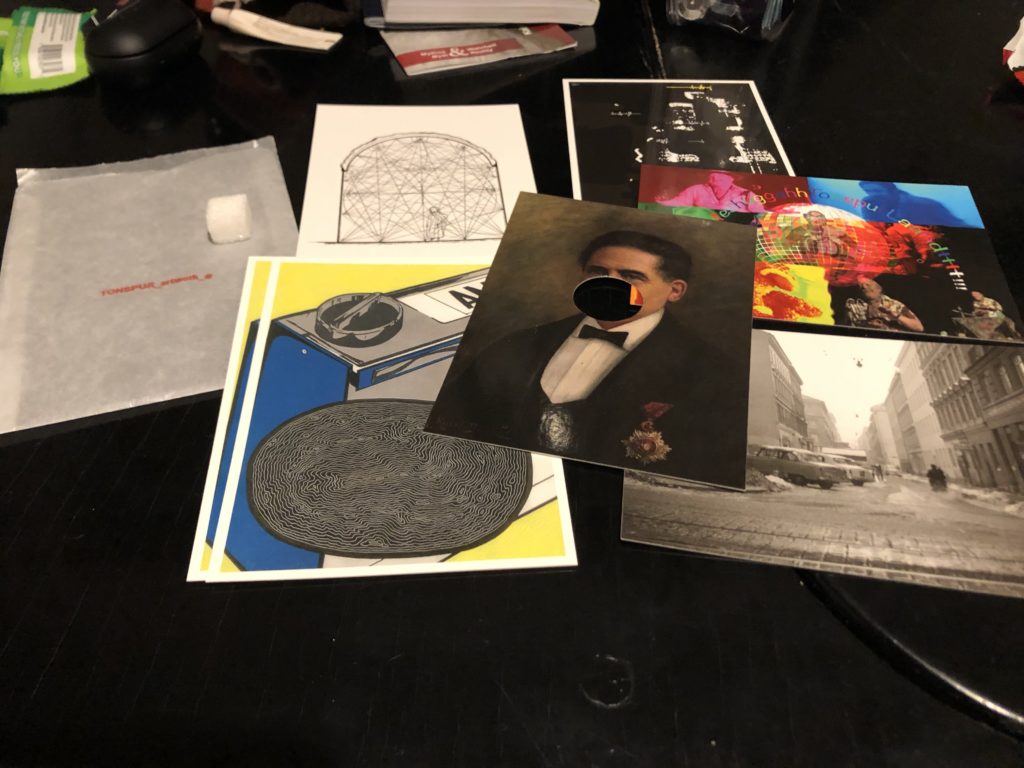 Mask #3 – some sort of a foot mask that is supposed to make you molt. It sounds totally disgusting, and I'm totally disappointed that it didn't work!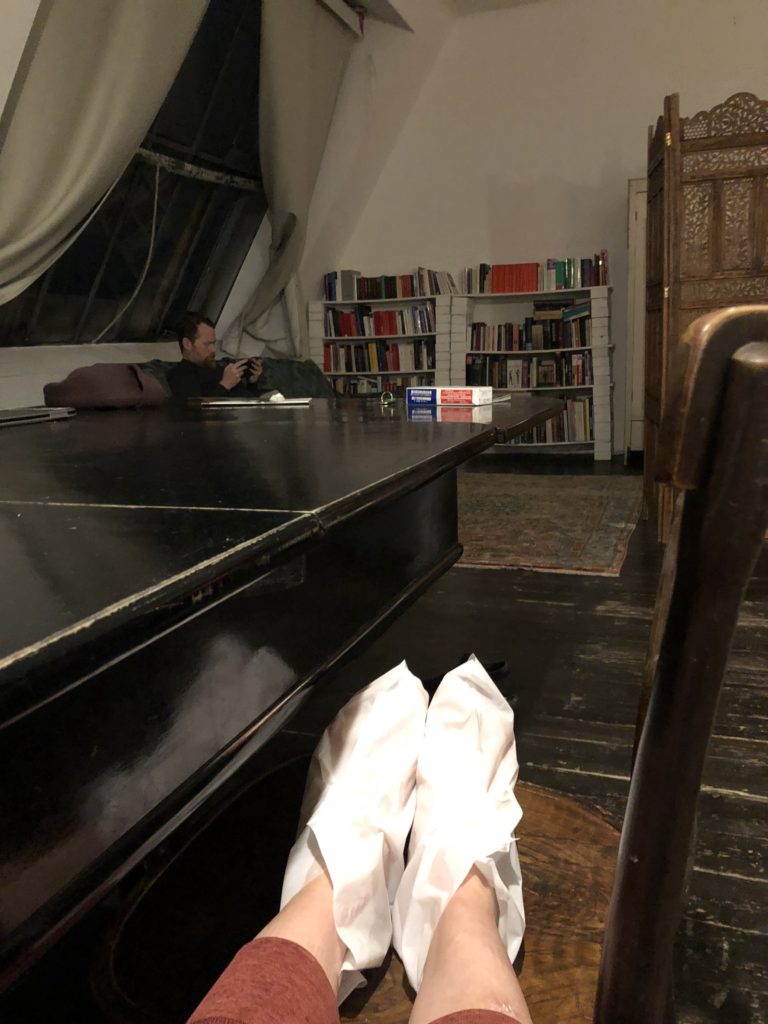 WEDNESDAY
We hit a lot of touristy spots on Wednesday. We took the u-bahn (subway) out to see Schönbrunn Palace.
Here is The Palm House, a greenhouse on the grounds.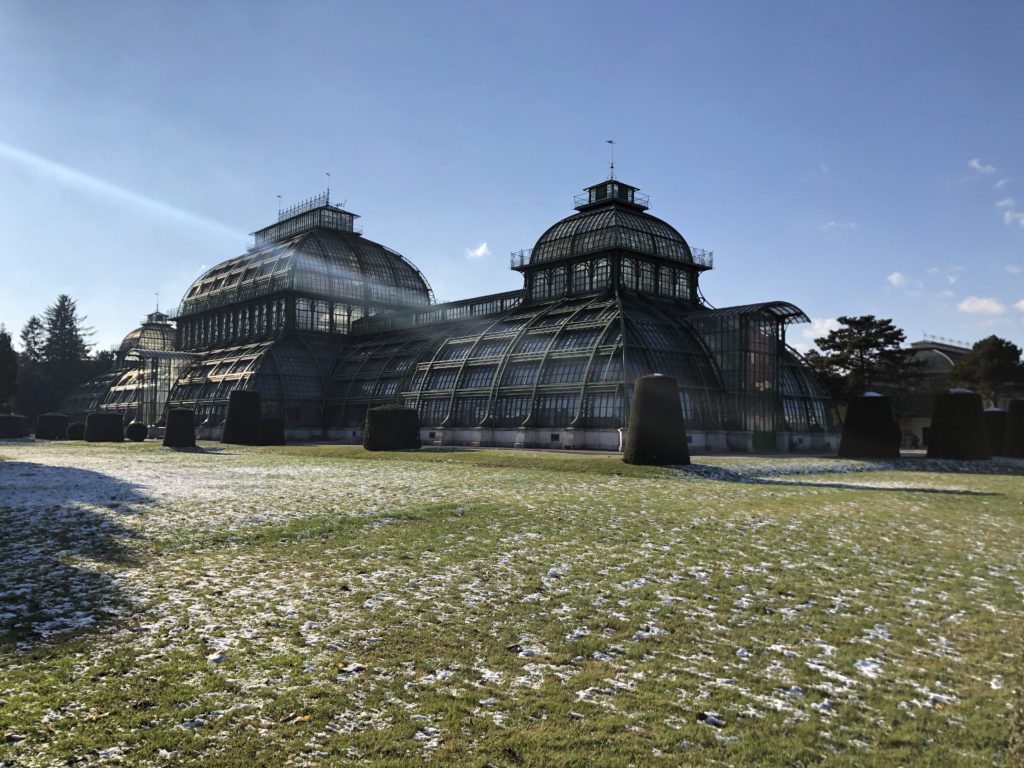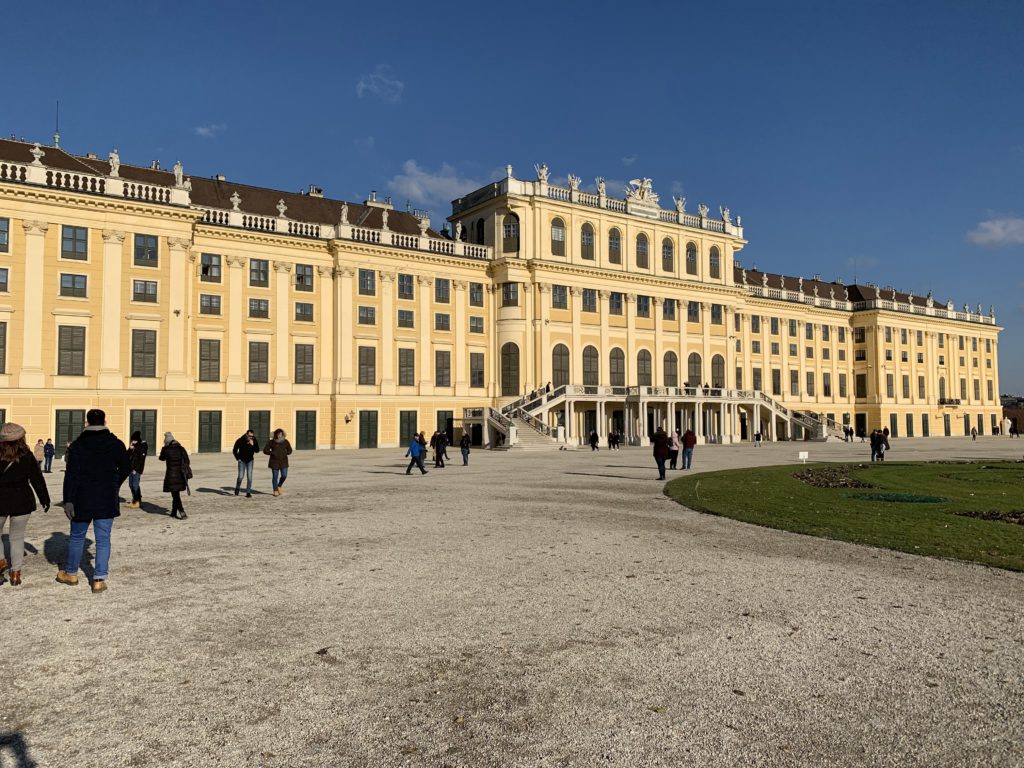 There was yet another Christmas market outside of the palace. We loaded up on Kaiser Punch and Sisi Punch.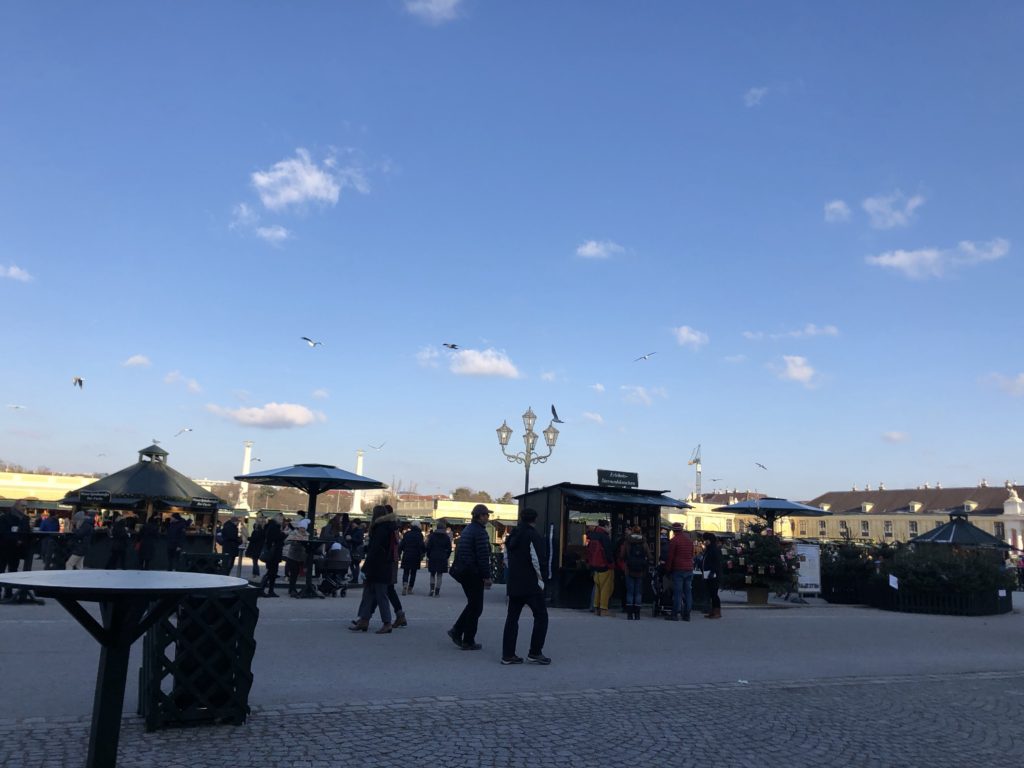 I snuck a photo in the Palace. This is Sisi's dressing room. It comes a few doors down from the Emperor's room, which was quite dark and spartan.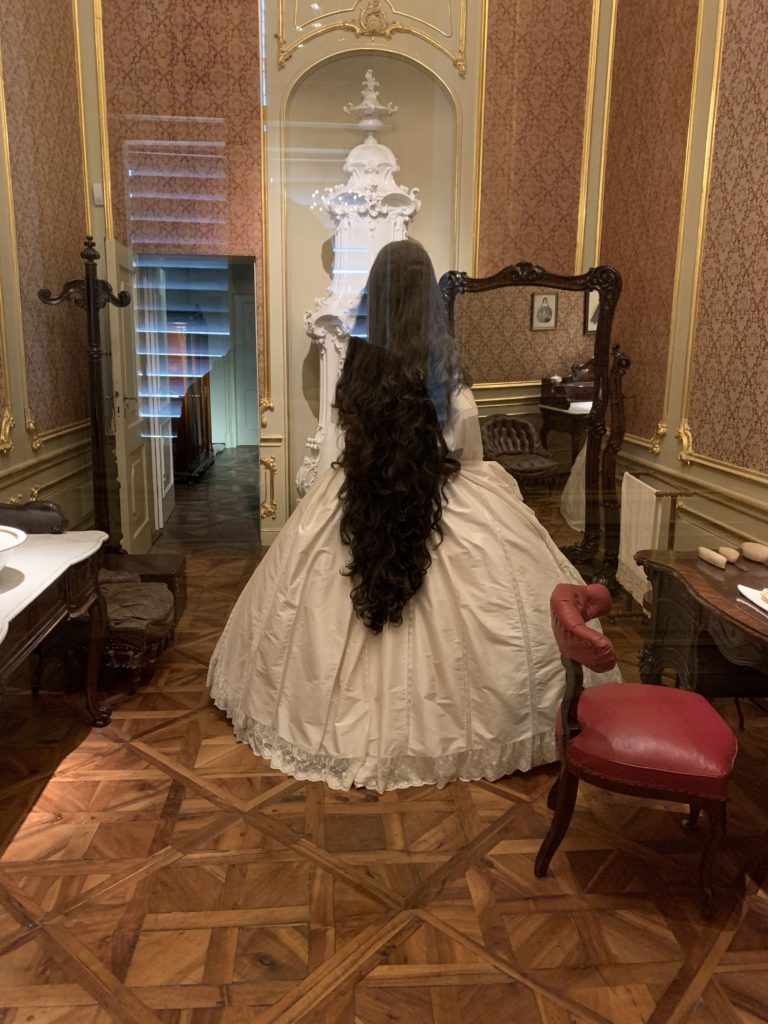 Another of the few Vienna things I was genuinely excited about: the Riesenrad (ferris wheel) from The Third Man!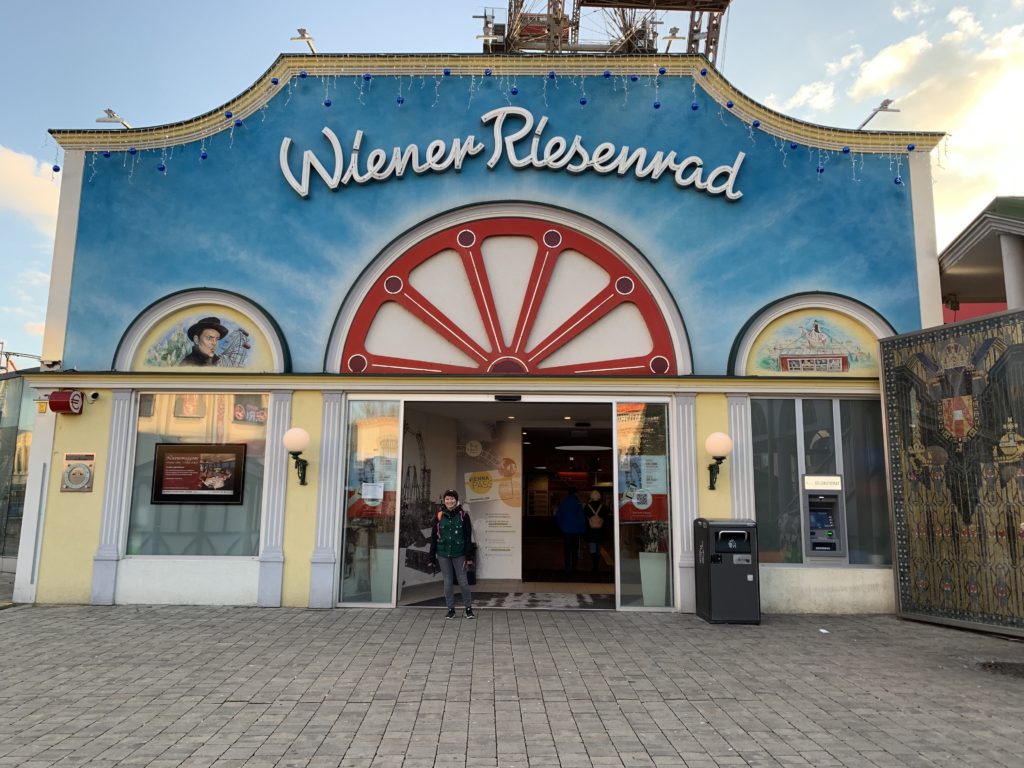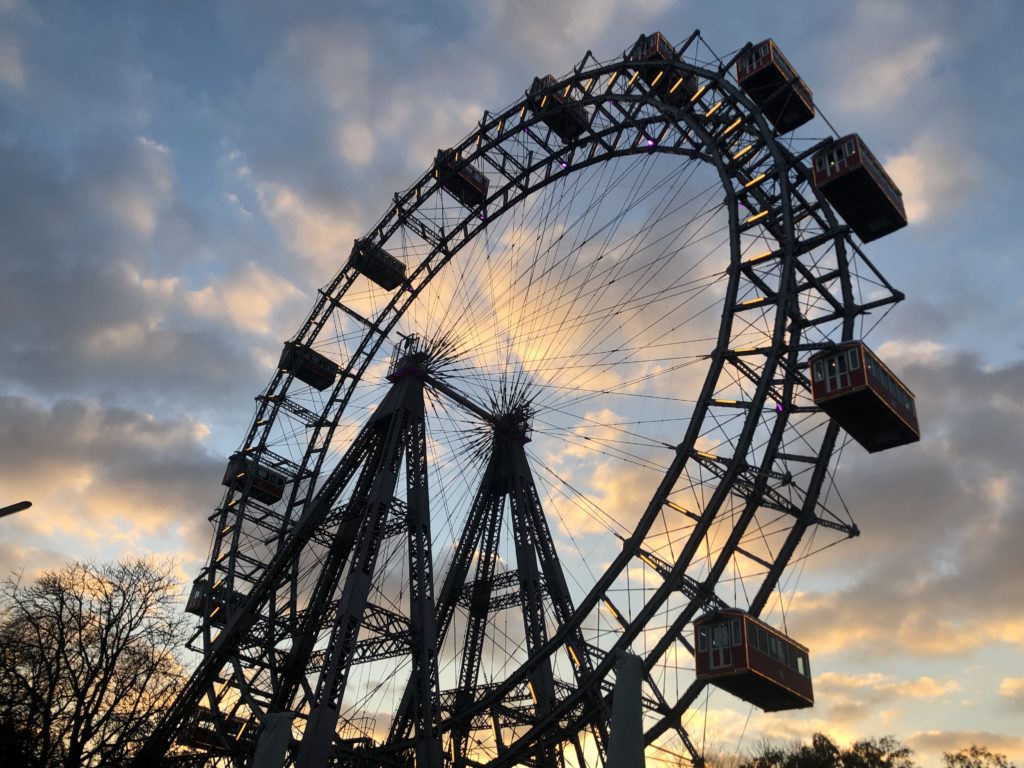 From the ferris wheel it finally dawned upon us how vast the city was.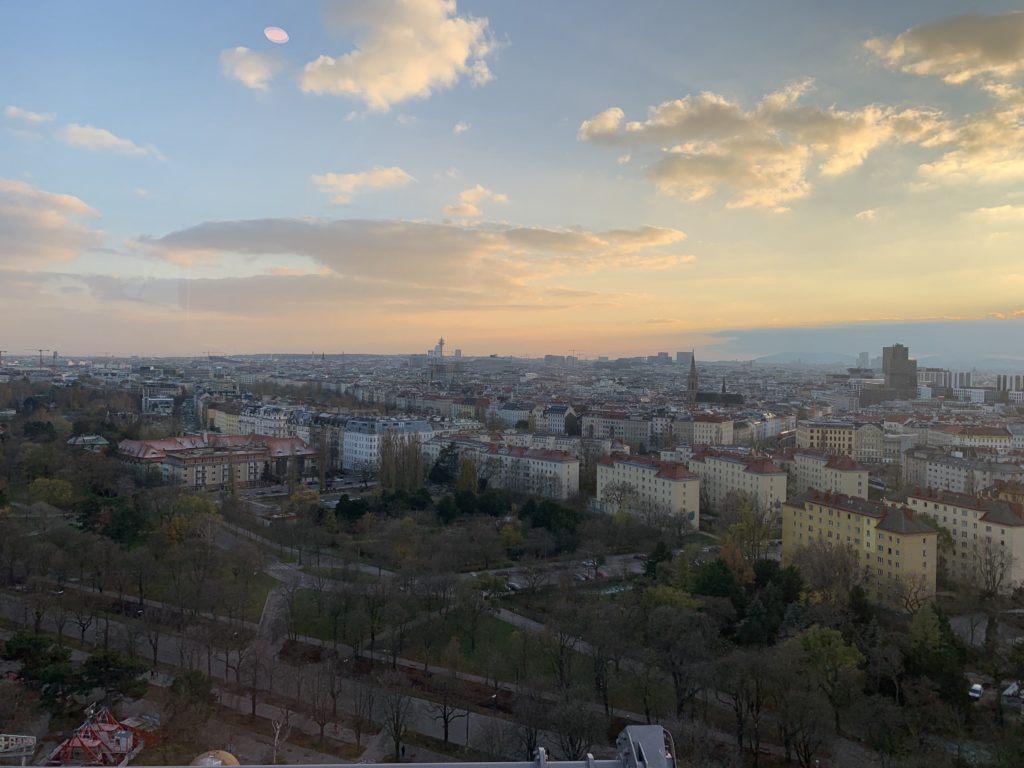 There were some sort of business meetings happening in at least 3 of the other ferris wheel cars. People in suits drinking champagne and looking at charts. I'm not sure what's going on, but I'm guessing it's some sort of timeshare/investment type of scheme, and the people were being held captive…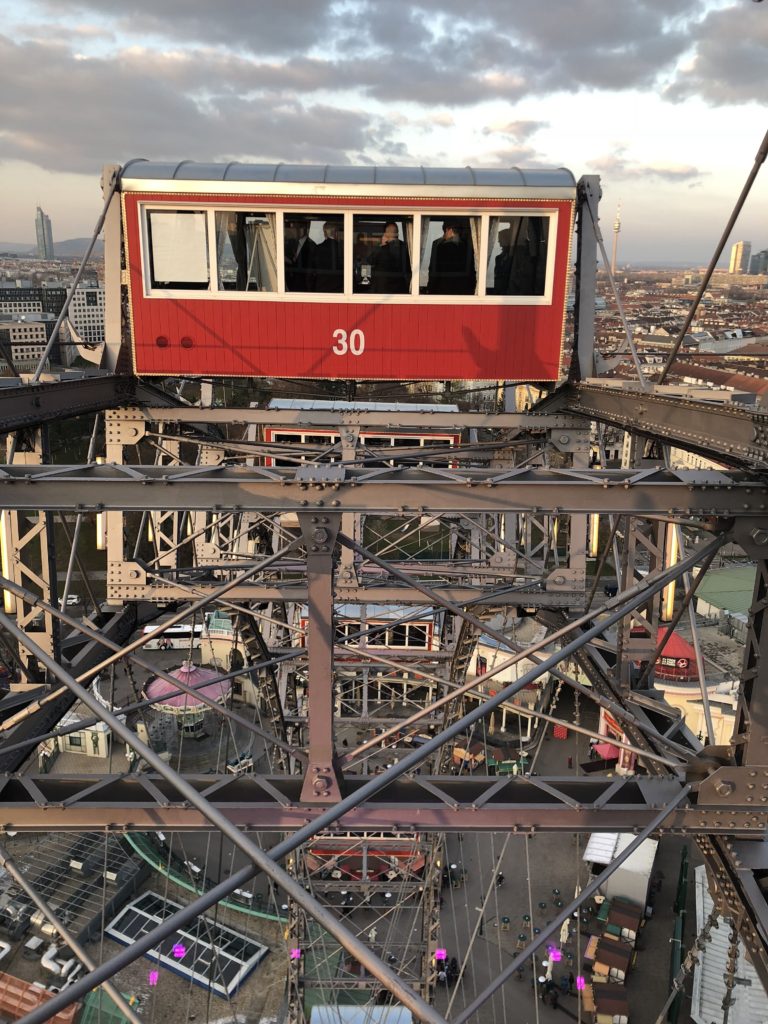 Later we spent a few hours at the Natural History Museum. A+ taxidermy, wonderful museum.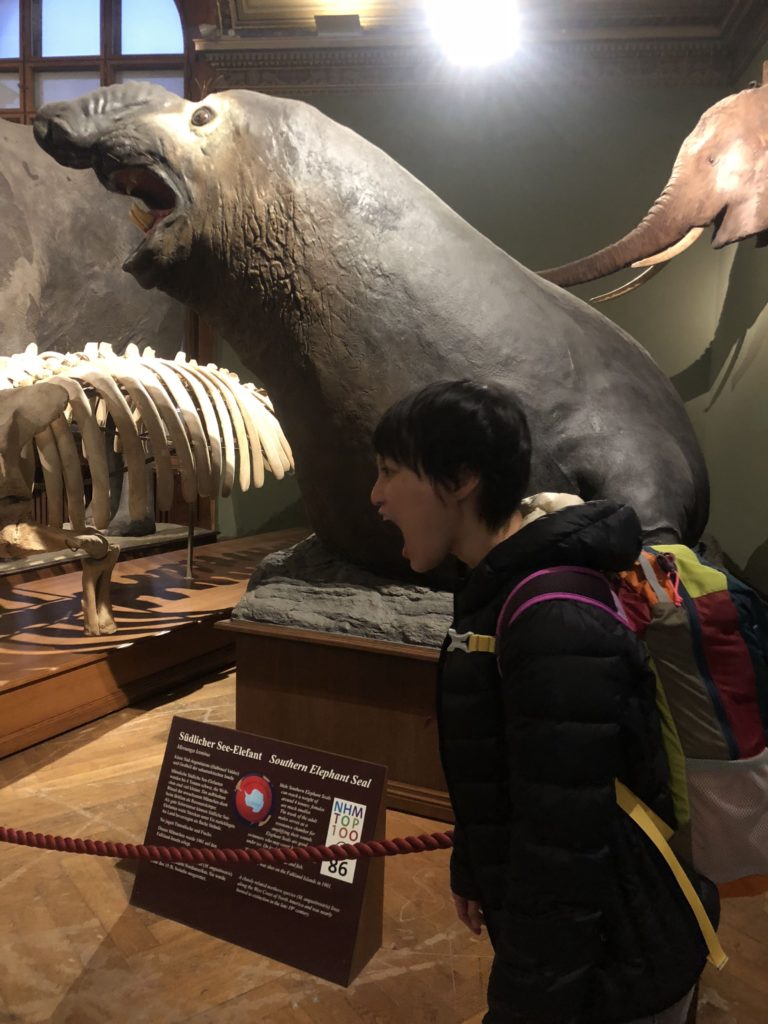 Seating signs on the u-bahn. Signage is very progressive in Vienna.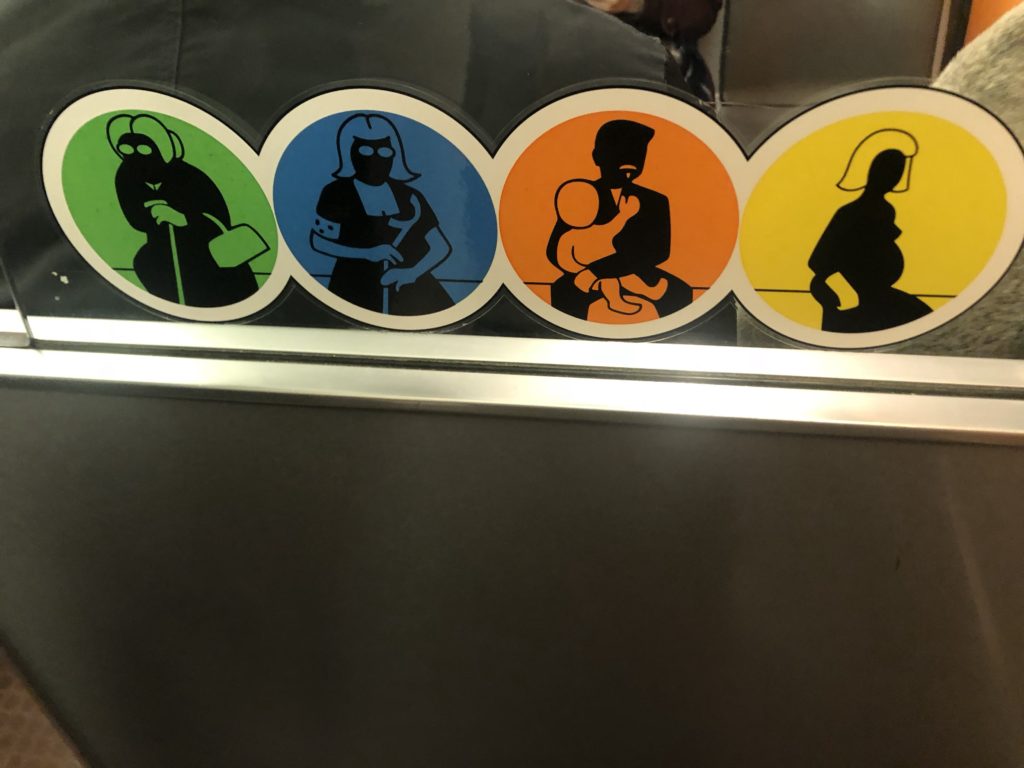 If you look closely at the walk sign, you can see that it's two men holding hands.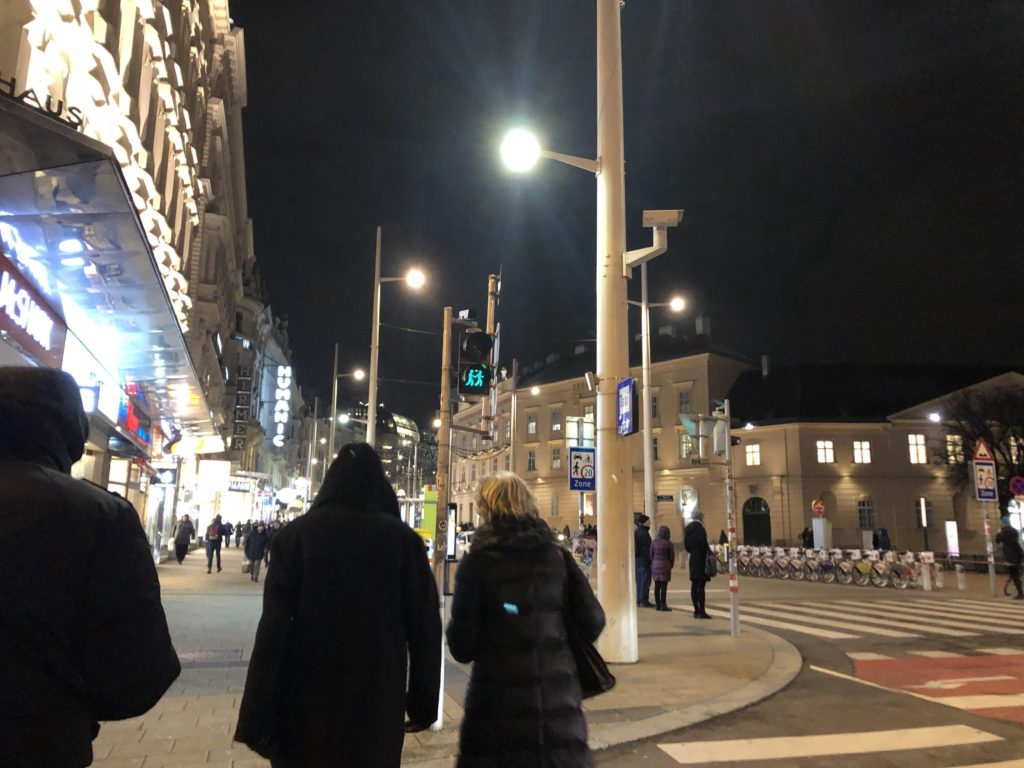 THURSDAY
We had two days unaccounted for, and decided to spend the time in Budapest.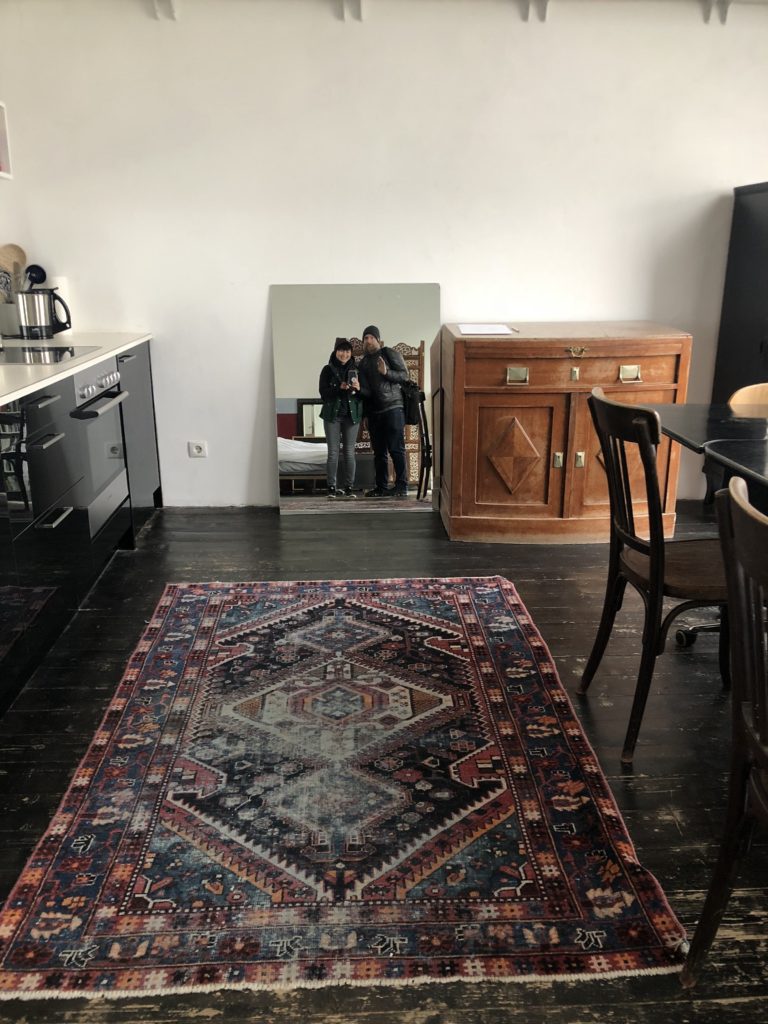 Breakfast of champions.
We took a river cruise on the Danube. The band was kind enough to play "Fly Me to the Moon" for me.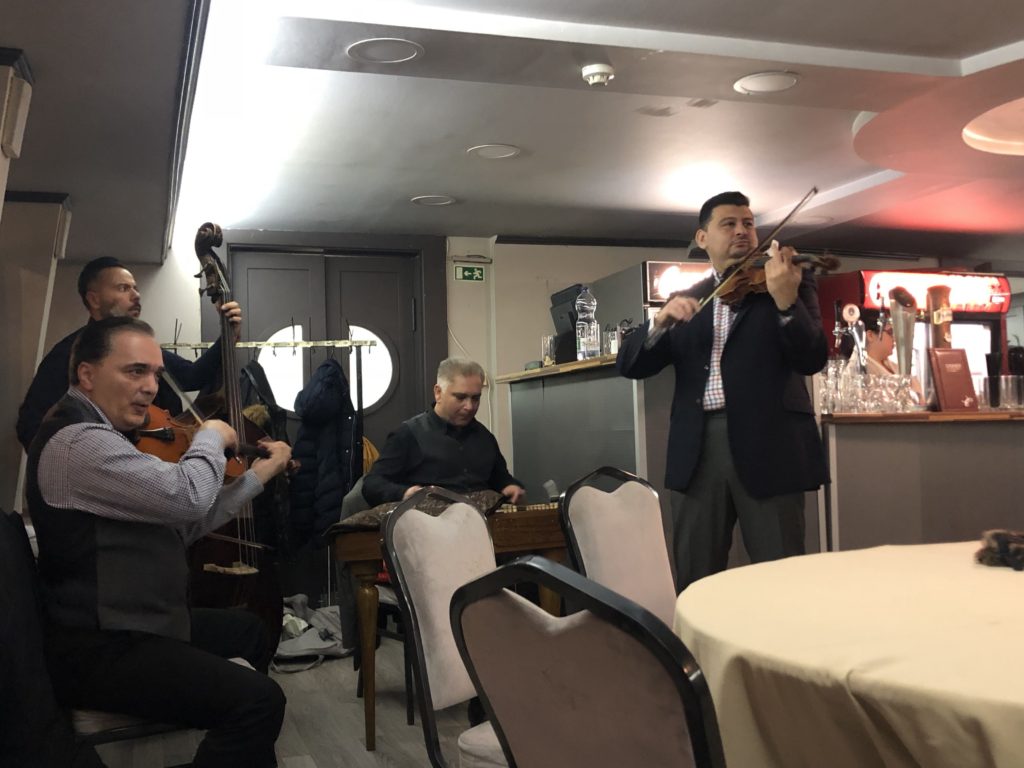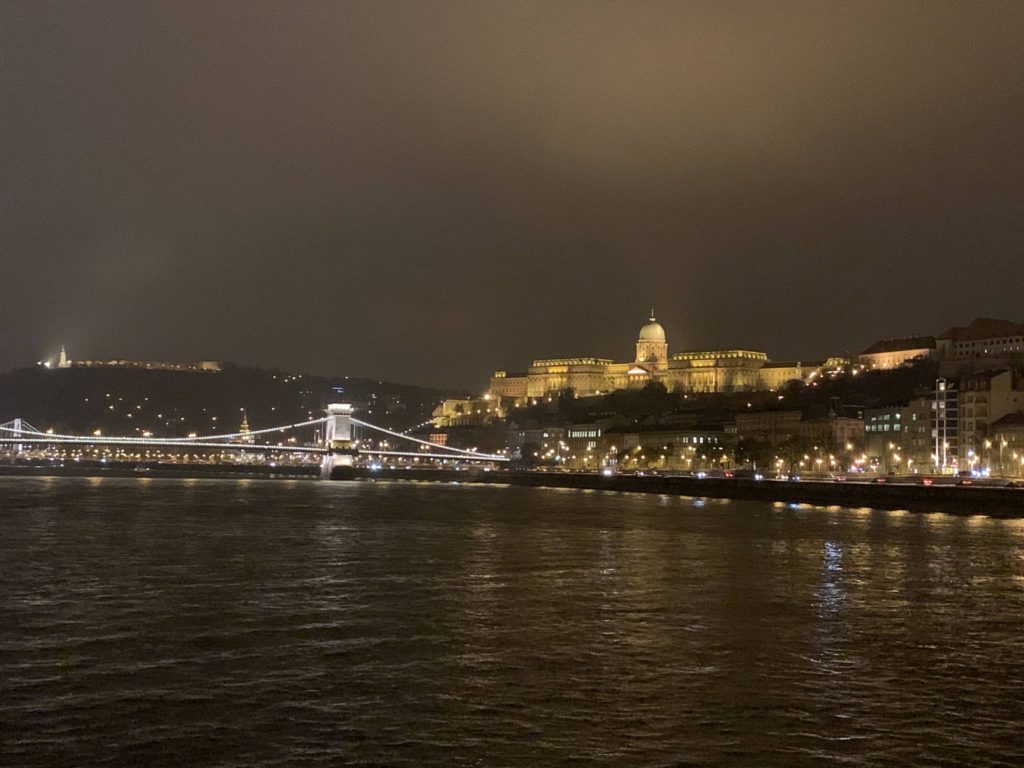 Parliament at night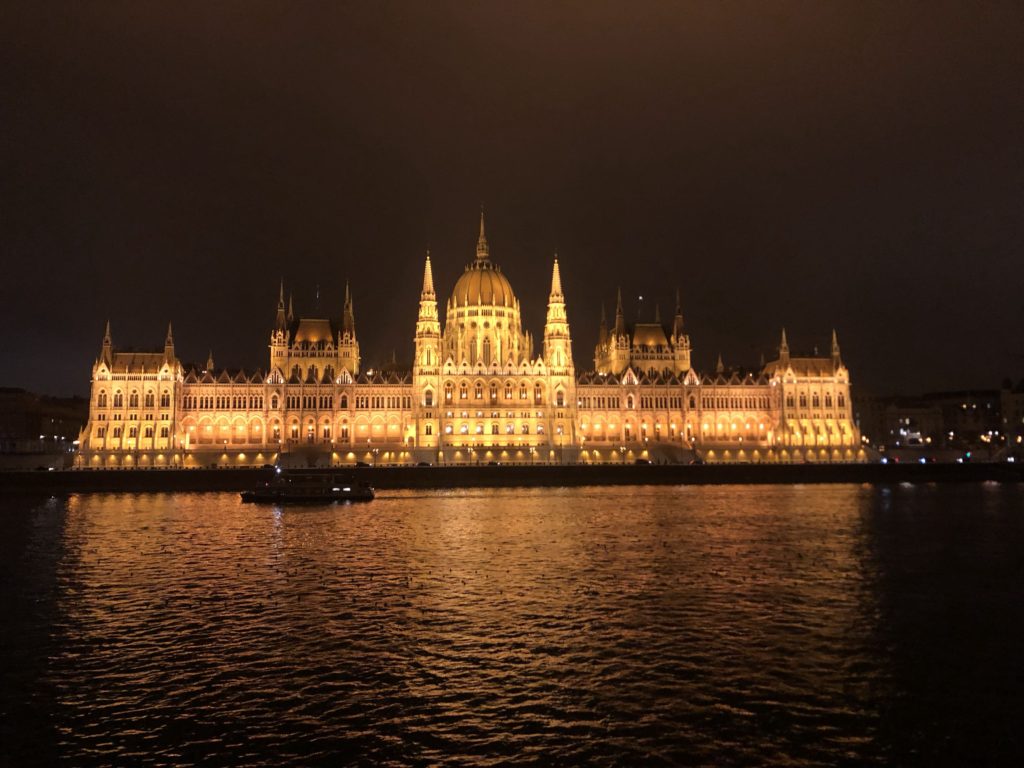 Downstairs was much more swanky, but I was happy where we were.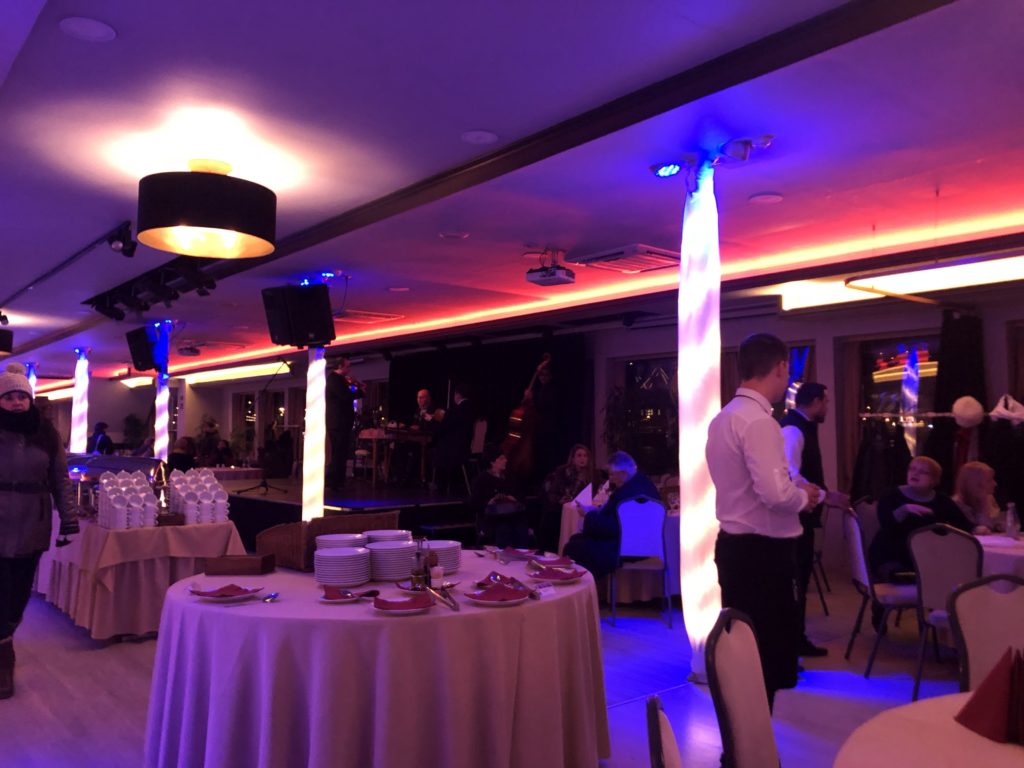 FRIDAY
My birthday! We finally visited Buda, the west side of the city, and found where all the tourists were. We crossed the famous Szechenyi Chain Bridge which connects Buda and Pest & walked up Castle Hill to Fisherman's Bastion, a terrace on the side of the hill.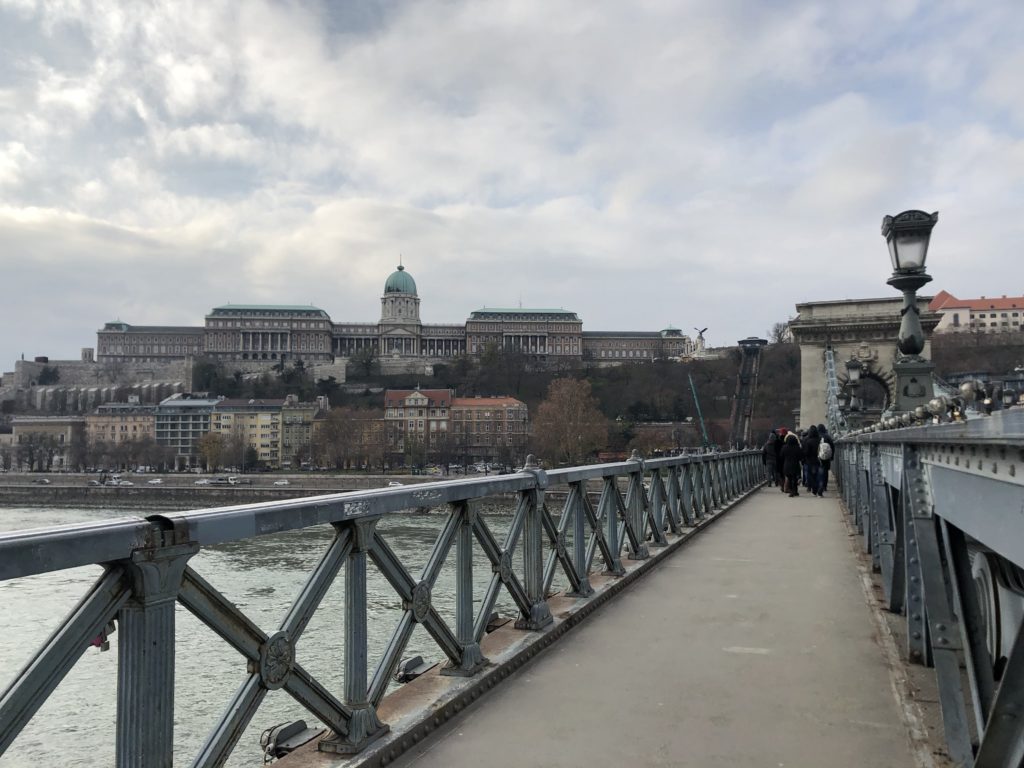 Matthias Church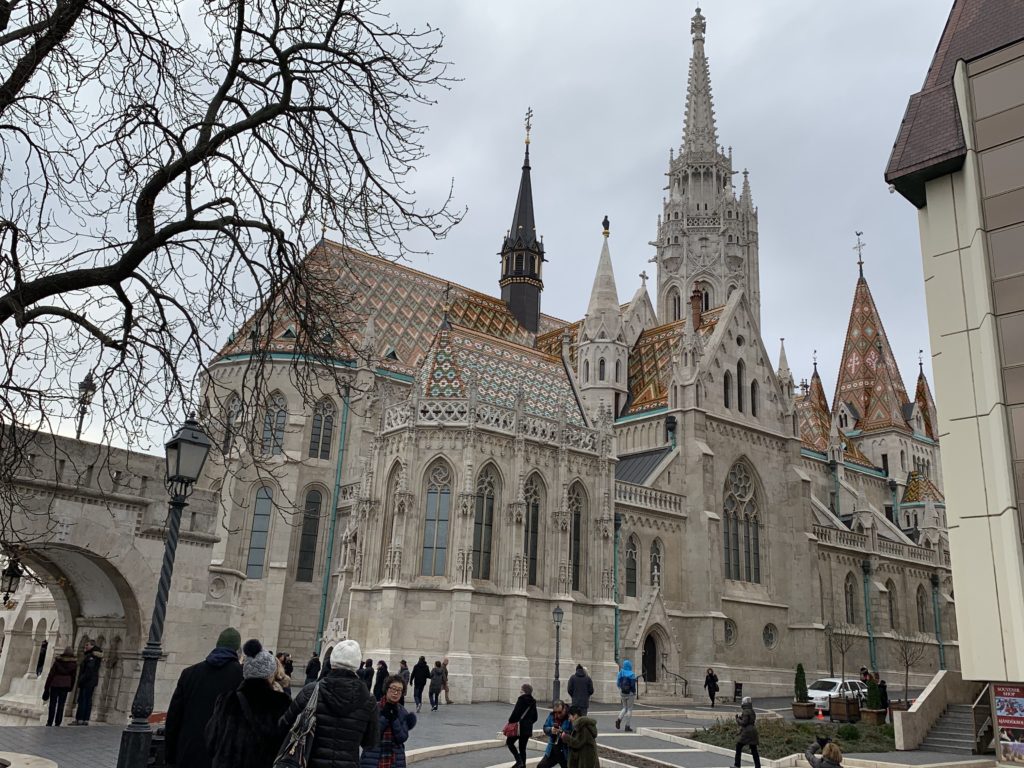 The view from Castle Hill
Woah tourists! While we were checking out Fisherman's Bastion, a group of friends asked me to take their picture. Once I opened my mouth, they changed their mind, saying that they were "waiting for a friend." Ryan said he thought they picked me because I was Chinese, and lo and behold, the next people they asked were an elderly Chinese couple. What the heck was going on there????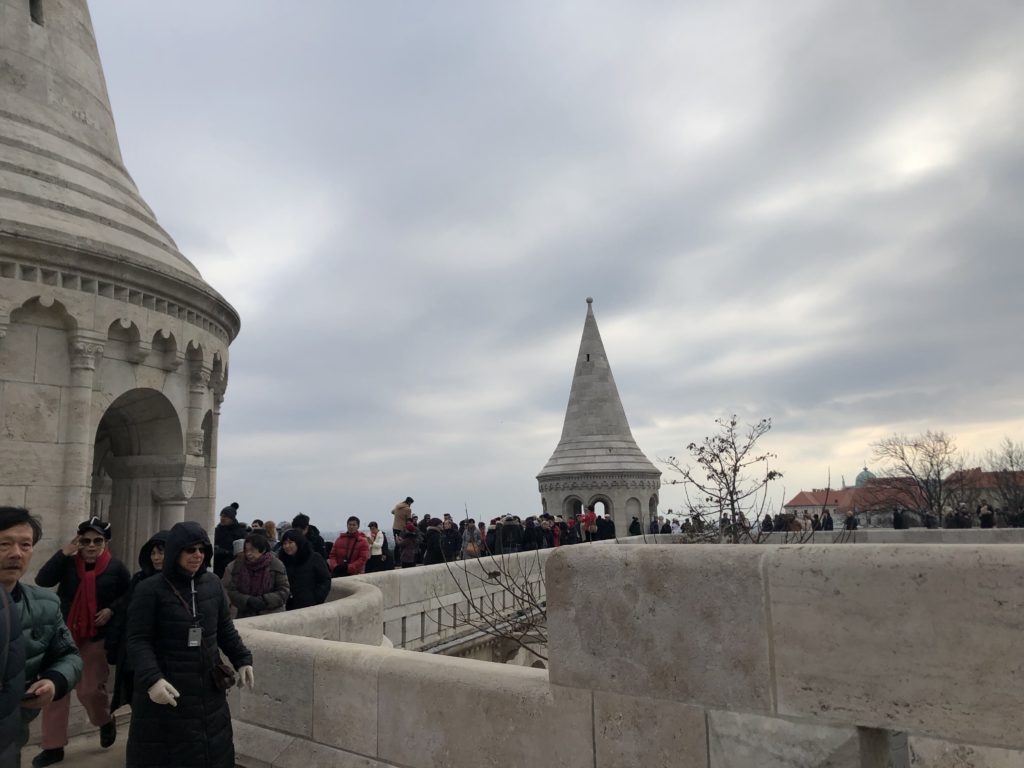 Here's the Hospital in the Rock, a natural cave formation in the hill that was turned into a hospital during the 30s. It was used all throughout WWII. Really interesting, would recommend!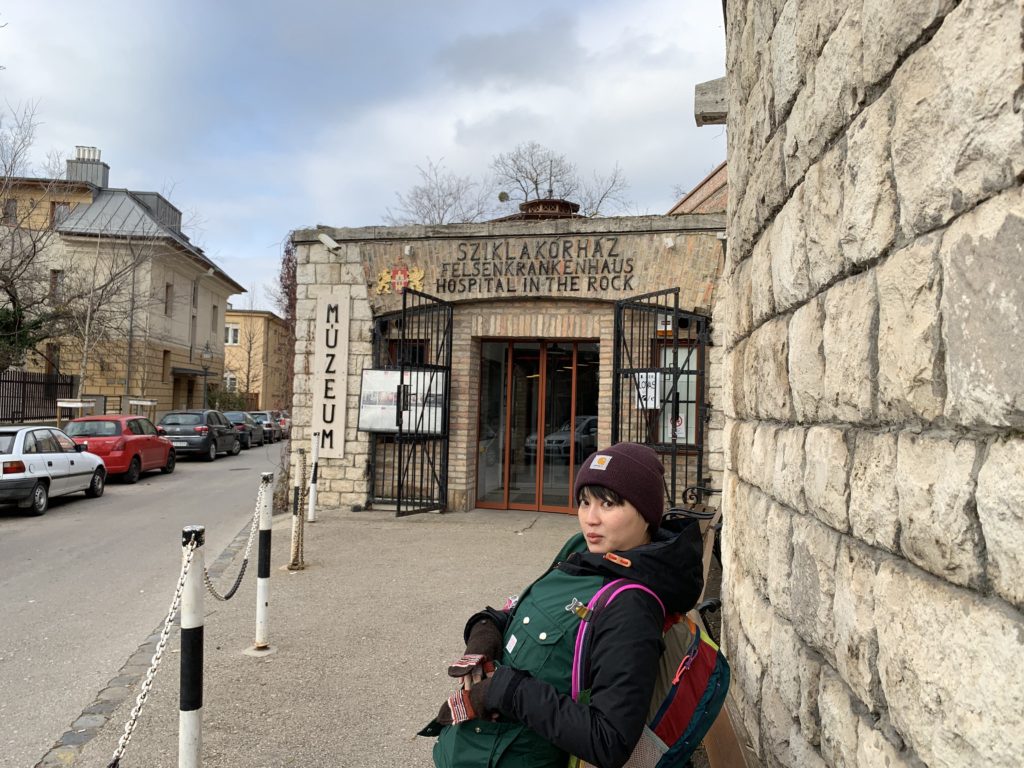 A quick stop by the Houdini Museum, which had some nice memorabilia, but was really too small.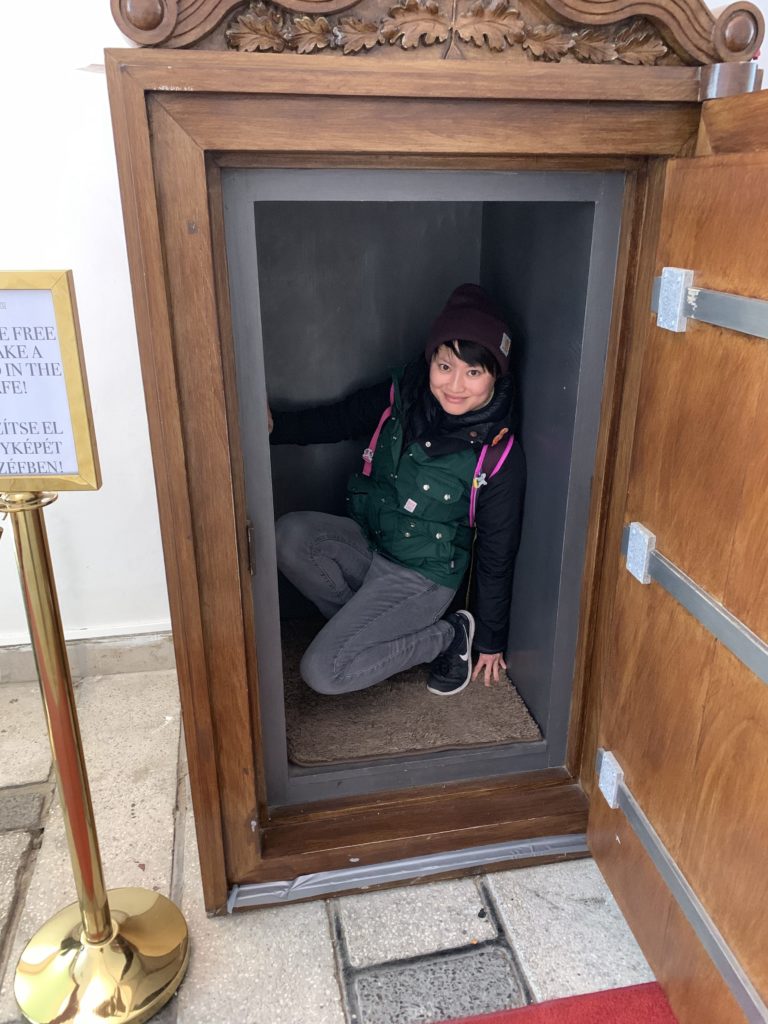 We hit up another bathhouse, then ran across town to see the House of Terror.
Chimney cake!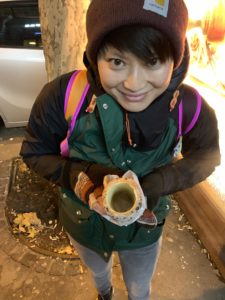 We ended the night at one last ruin bar – Fogas. Where we saw an awesome rock show in Hungarian.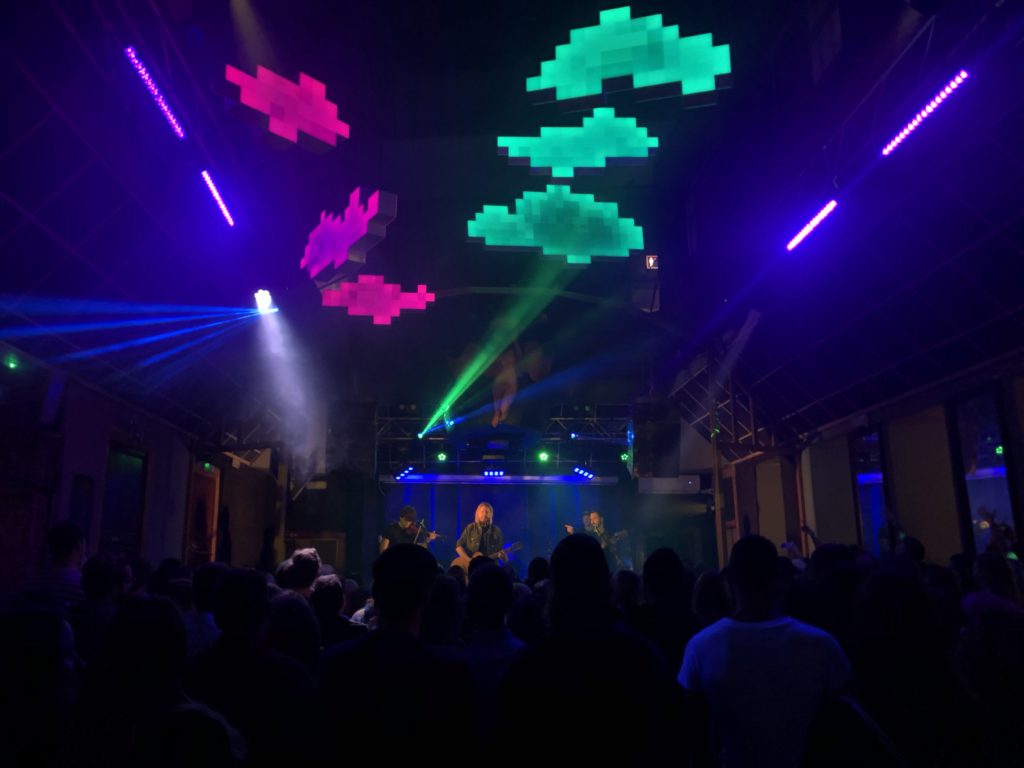 And also stumbled our way to the front of a mosh pit at some weird neo-nazi metal concert. Oops.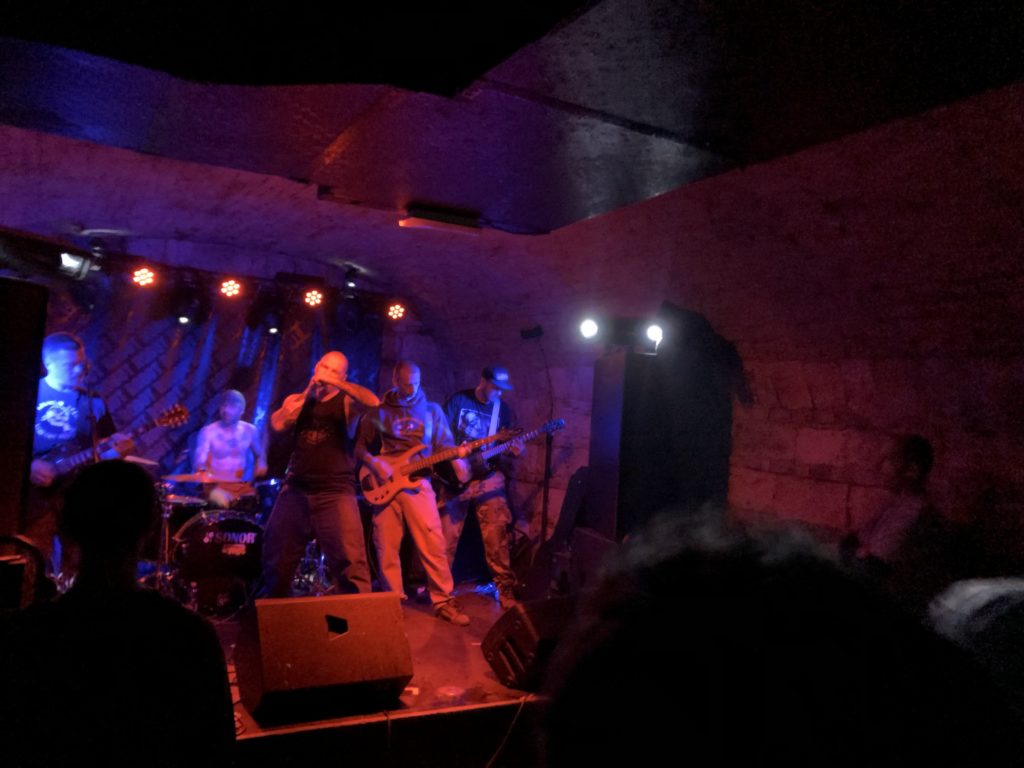 By that point I was pooped, so we called it a night. The next day we were on our way back to the States.
I enjoyed Budapest a lot, it was walkable and there was a grittiness to it that made me feel at home. Vienna was beautiful and rich, but I just didn't connect with the things that we spent time doing. It just didn't feel very real, and the amount of wealth just sitting about to be gawked at felt gross to me. Maybe I should have gone to a metal show in Vienna?