2022! Here we are! Due to the pandemic 2020 and 2021 have melted together into one great big fuzzy blob of time in my mind. But I wanted to think back and appreciate  all the great things from last year. 2021 > 2020, and I can only hope that 2022 is even better…
Highlights from 2021…
Seeing Live Shows Again
Our first show since the start of the pandemic was in October with Big Freedia – an auspicious start! Since then we've been able to see Rufus Wainwright, the Magnetic Fields, Talib Kweli, Bob Dylan and John Waters.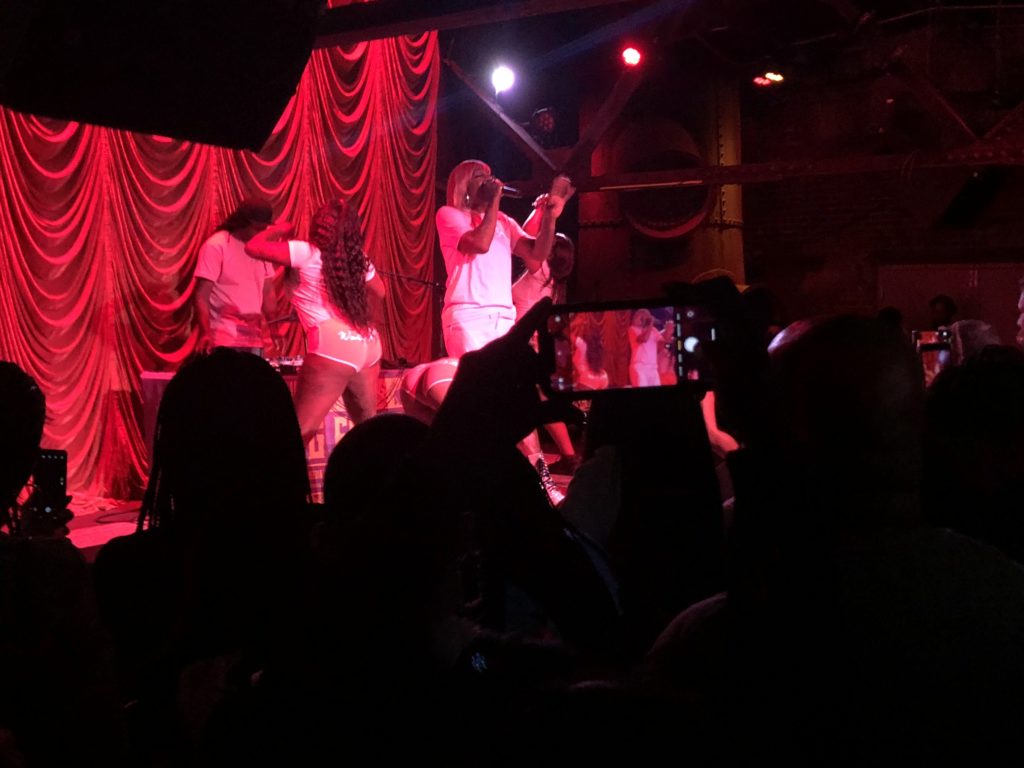 Car life
Ryan got a car! He had his sights set on a Prius, and when we went to the Toyota dealership everything we saw was sold out. So Ryan bought the single car that was available on a boat coming over from Japan. We named it Yoshi.
Knitting
The lovely fall weather got me in the mood to pick up the needles again. I spent an afternoon inputting my yarn inventory into my Ravelry account, and I can't say that it's any better than having an excel spreadsheet, but I'm glad I did it.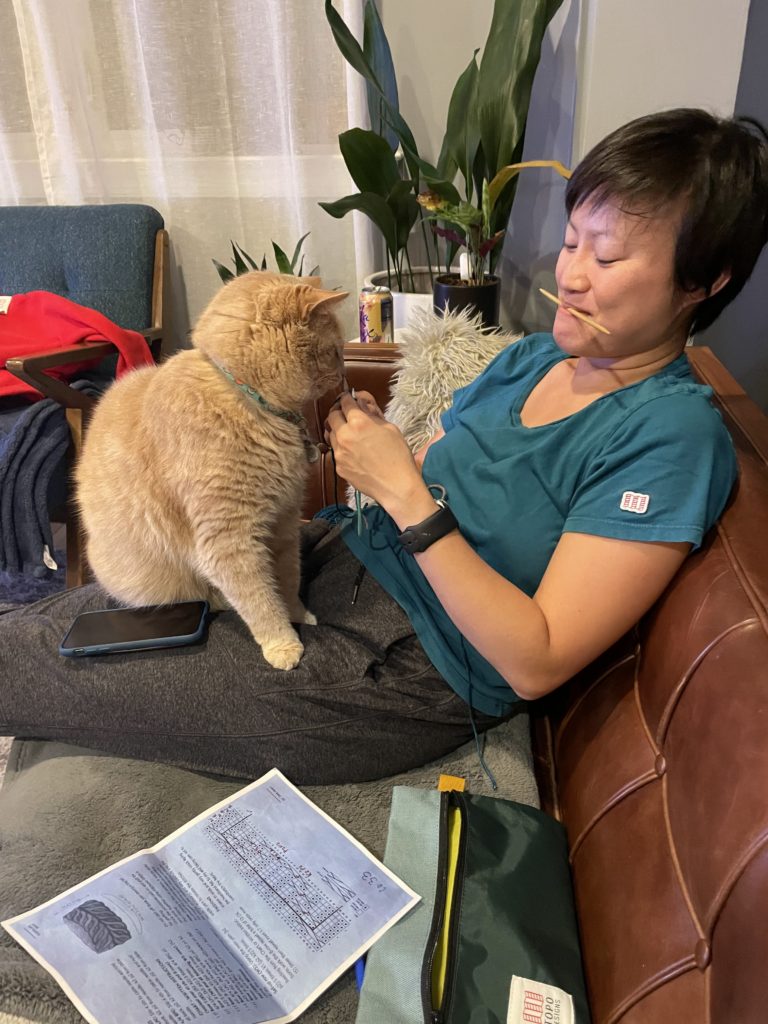 I decided to knit some of my holiday gifts this year, and stumbled across this hat pattern which is definitely a holy grail for holiday presents – fun to knit, fast, low yardage, and very cute.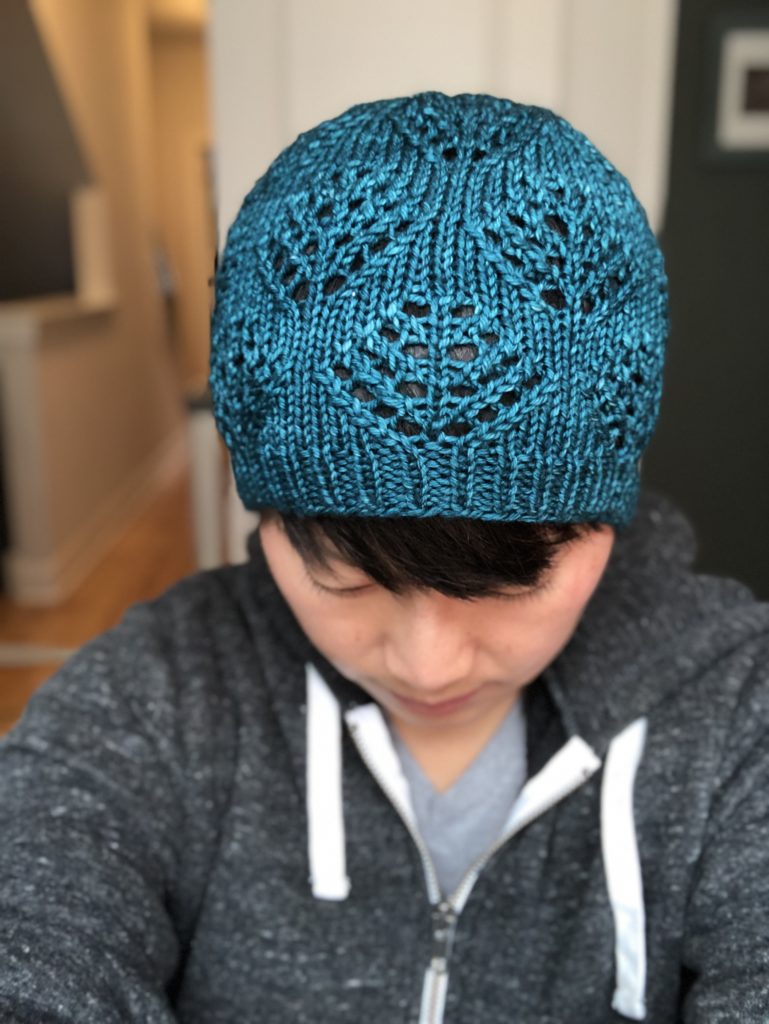 I had to block the hat in order to get the lace to pop. I don't have a mannequin head, so I tried using a kettle bell. Worked out ok, lol.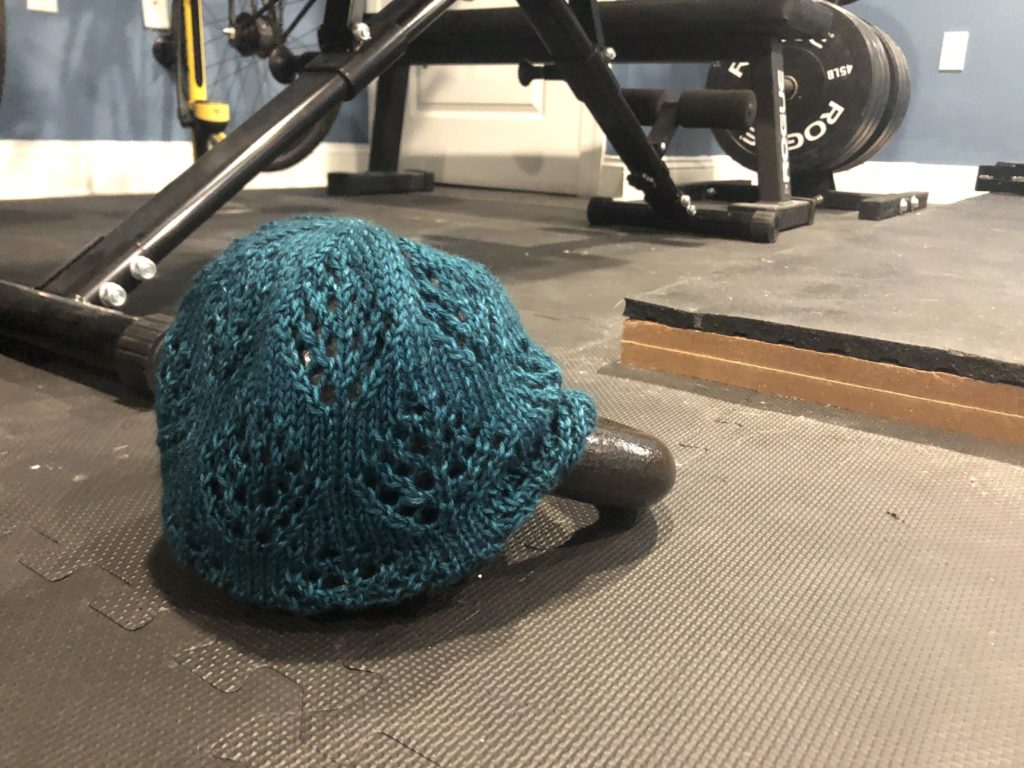 Running
I kept running after my 10k, and ended up running the Rocky 10 mile race in November. Now that I'm running decent distances (up to 12 miles), I've been able to take more interesting routes. I've been running down by the historical stuff, all the way across the bridge to Camden, but usually down to Fairmount Park, where all the races are normally held.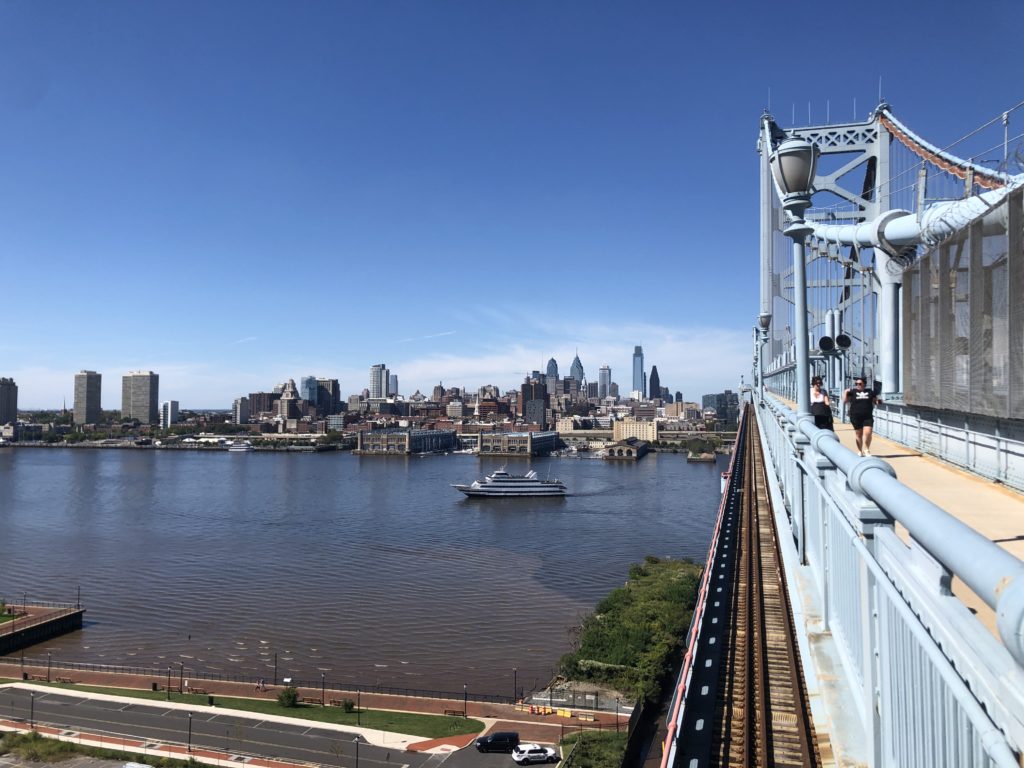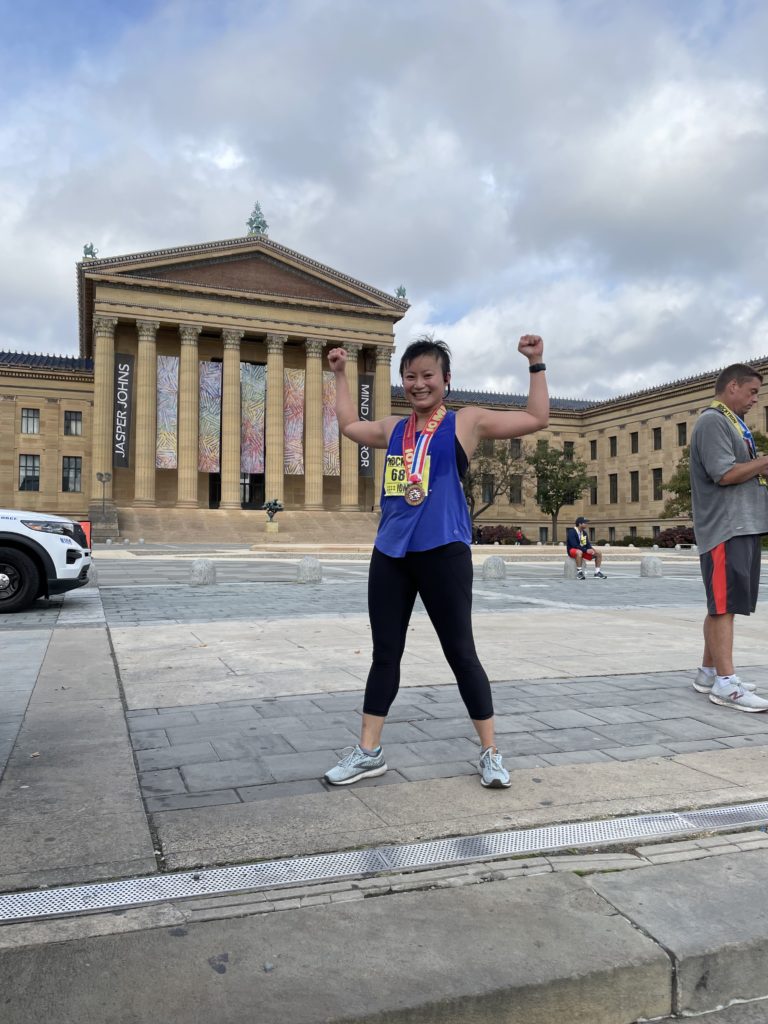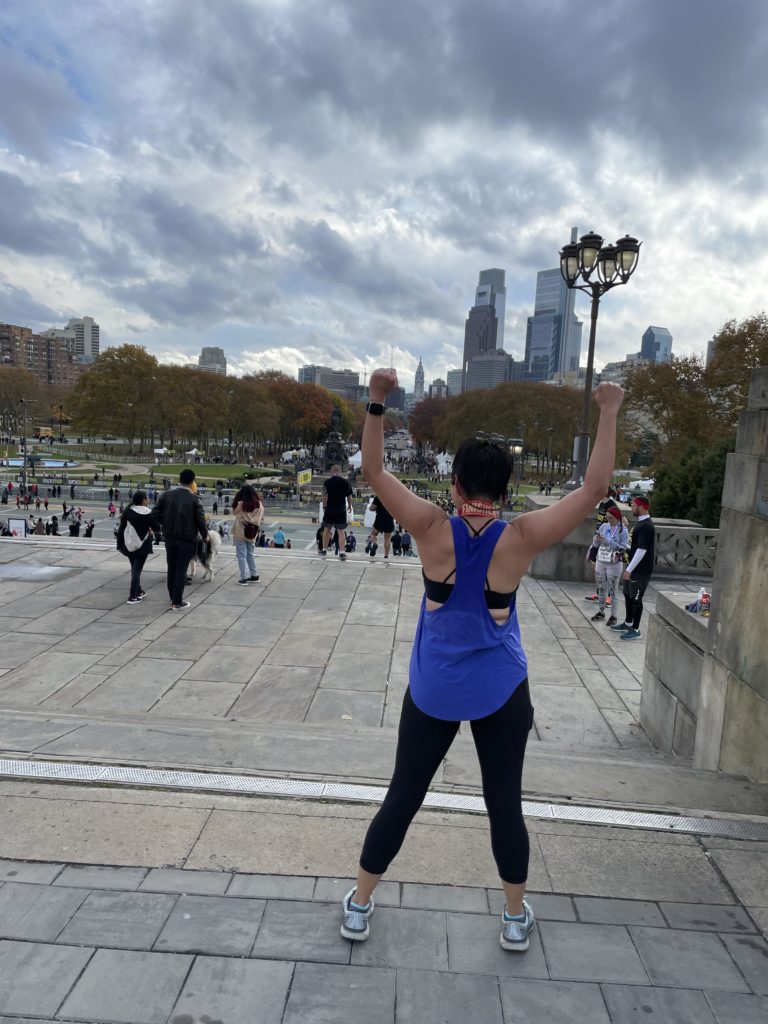 Invisalign
I'm done! But nobody told me I have to wear retainers at night for the rest of my life. Oh well.
New Restaurants in the neighborhood
In the fall the floodgates burst and a slew of restaurants that I've been excited about finally opened. Mostly I'm excited about having more lunch options.
Goldie Falafel – Vegan falafel place. The falafel has been solid, but the tehina shakes have all been divine. I've got to get one every time.
Middle Child Clubhouse – A local outpost of a popular sandwich shop. They've got a vegan sandwich called the Phoagie that tastes like pho in a bun. Very satisfying.
LMNO – Baja cuisine. Really sexy spot with delicious food that tastes clean. Unfortunately it's pretty expensive, so more of a special occasion place?
Hook and Master -It's a seafood/pizza place with 3 different styles of pizza. But more importantly, there are tiki drinks on the cocktail menu! While I don't think it truly qualifies as a tiki bar, I'll take it. As people have heard me complain before, wtf with the lack of tiki in this city. There are no tiki bars here.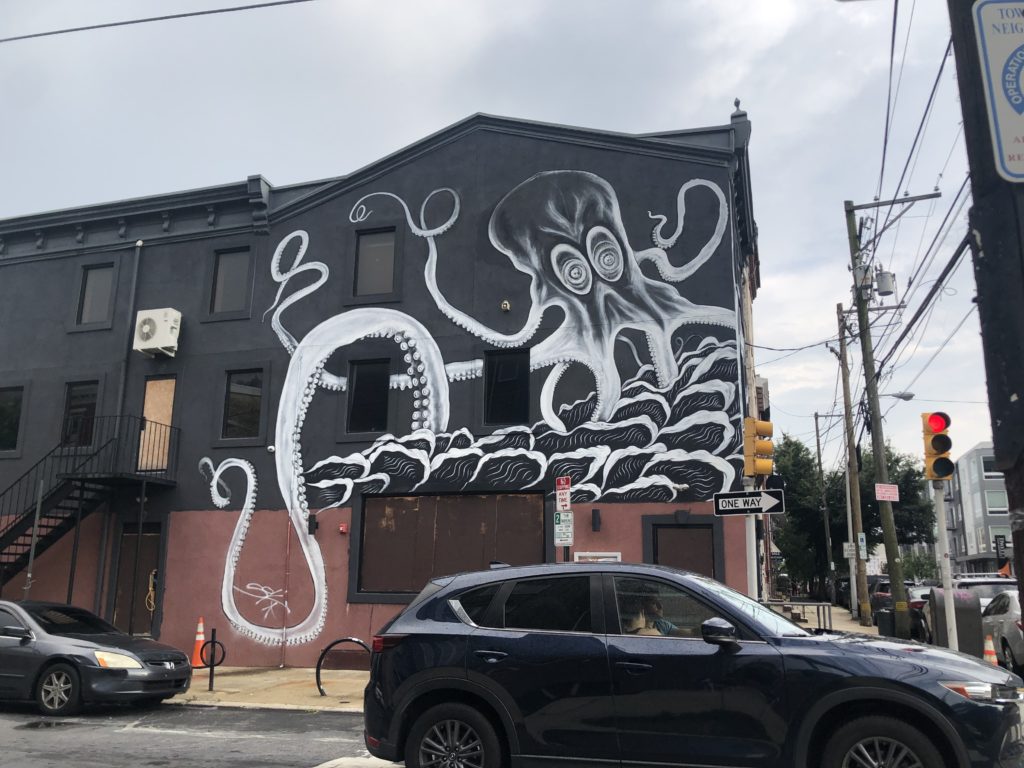 Primary Plant Based – I was sad when Cadence closed, but this is a replacement that I'm much more likely to frequent. Cadence was delicious but also more of a special occasion spot.
Making new friends
In Austin we made a friend. We were only there for a long weekend!! It was then that I knew that we had to up our friend making game in Philadelphia, Covid awkwardness be damned. One strategy that we've been implementing has been to become "regulars" at a local bar. We looked at the bars in the neighborhood and picked one that felt like somewhere that locals would go to during the week. Then we just kept going, at least once a week. We've met some interesting people, and nothing exactly has panned out from that, but the bartenders now recognize us and we aren't carded anymore, so we're becoming regulars. With the latest wave of Omicron we've tamped this back, but we're going to keep trying.
We've also met nice folks at the dog parks, and have even gone so far as to exchange numbers. But it's really taking that next step where it can fall apart…
We got to know our neighbors when Ryan wrote a post on the NextDoor app complaining about illegal dumping in our neighborhood. Our neighbor responded, and next thing I knew we were out having dinner with them.
We've had much better luck meeting people through other people we know. Cool people know likeminded people, I suppose. Best of all is that a few of these people live only a few blocks away from us, making it much more likely that we can bump into each other in the neighborhood and make casual hang out suggestions.
I have gotten better at putting myself out there when I feel like someone might be receptive to friendship. It doesn't feel so awkward anymore to just say "Hey I think you're cool, let me give you my number. We should hang out sometime." But like I said the next step of scheduling something… well that's been trickier to navigate. I am trying not to take it personally when a potential connection peters out/doesn't take.
Halloween
Spooky season was back in full force this year. We went with our new friends to the newly revamped "Halloween Nights" at the Penitentiary. Ryan went on a bit of a spree buying museum memberships, and we're now members of the penitentiary. Love that place.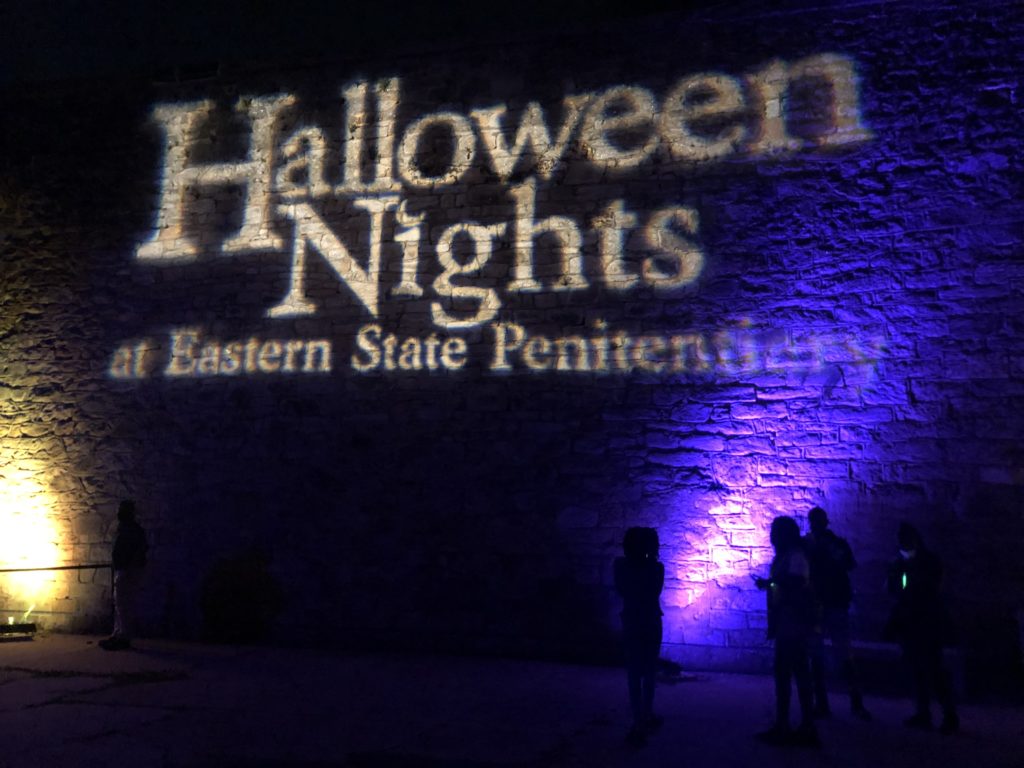 We also went to a terrible karaoke bar full of college kids in order to meet another friend, but the manager of the neighboring bar came up to us and whisked us all away to a Squid Game themed bar! I felt like a celebrity.
Last but not least – Travel / Family Friend Time
In March Pravi came and visited during her holiday leave. Restaurants and bars were still not open at the time so we didn't do anything crazy. Just hung around and drank and watched silly movies. It was just nice to have her around. Oh, actually I guess we did sensory deprivation tanks for her birthday. That was wild and kind of messed with my brain.
In April we popped over to NYC for Ryan's birthday. I can't believe that I live so close to New York and never go.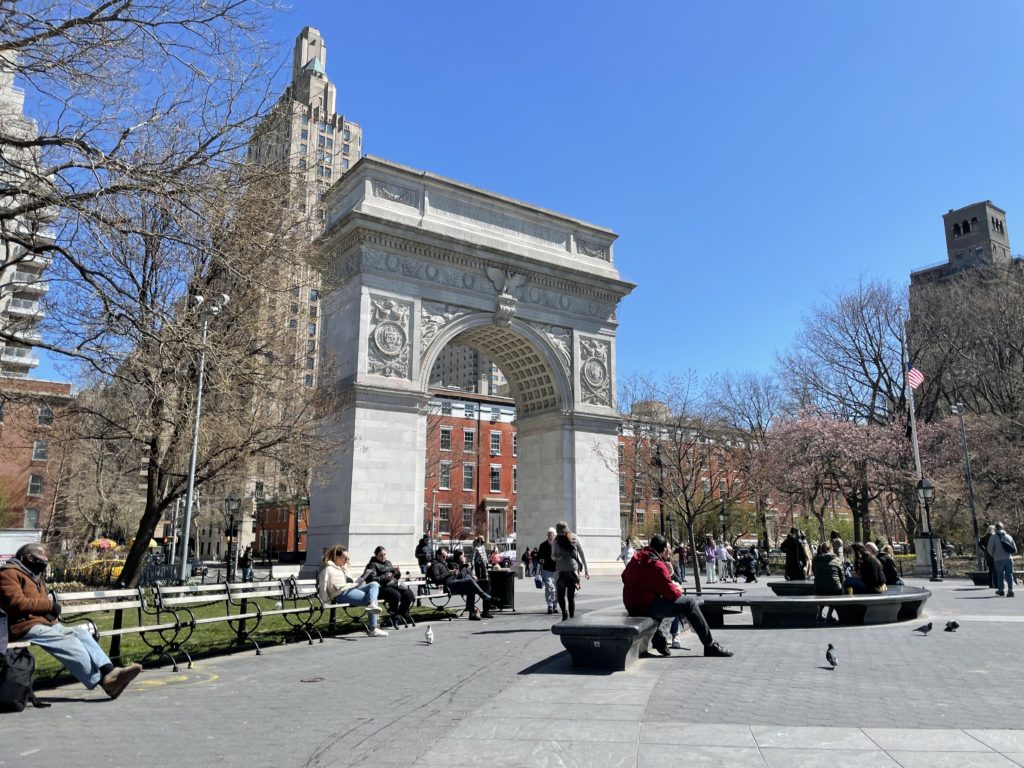 Then in May we went down to Austin to visit Pravi since she's at Fort Hood. Austin was magical as usual, but this time I did feel sad for the locals. Their city is ruined by partiers. I'm sorry Austin!
In June we visited Jill and Brett in Georgia. Jill always seems to find the good in where she lives. Hyper local stuff, historic spots and such. Makes me feel like I should try harder with Philly.
In September my mom visited. I was worried about Delta mucking up her visit, but the stars aligned. Everything was open, the weather was beautiful, and Philly was on its best behavior. I felt a small sense of pride being able to show her around, and the trip definitely left me feeling a little more positively about the city. One of my favorite things about my mom is that she will roll with most situations. Now I will never forget taking her to the local burlesque and seeing Flintstones striptease. And Ryan will never forget either, no matter how hard he tries… 🙂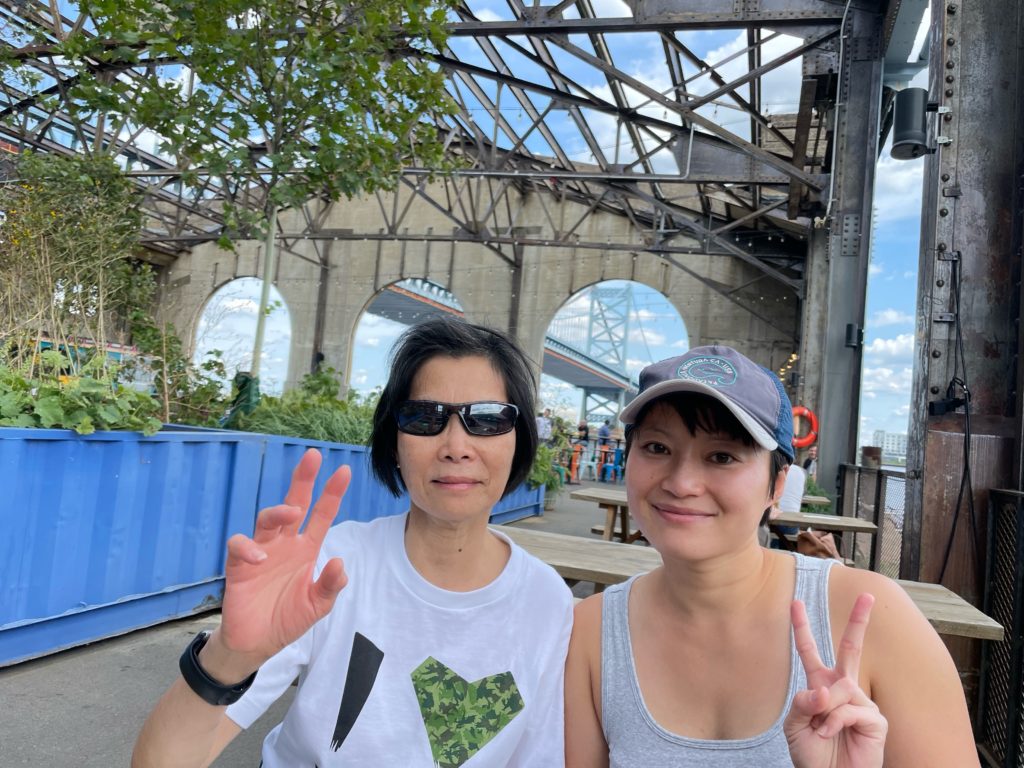 For Thanksgiving Jill and I visited San Francisco together. Amazingly everyone I hit up was around and available to hang out. Miss my friends there, but San Francisco was still pretty much the same. I ended up making a vegan Wellington for Thanksgiving, which turned out really nicely.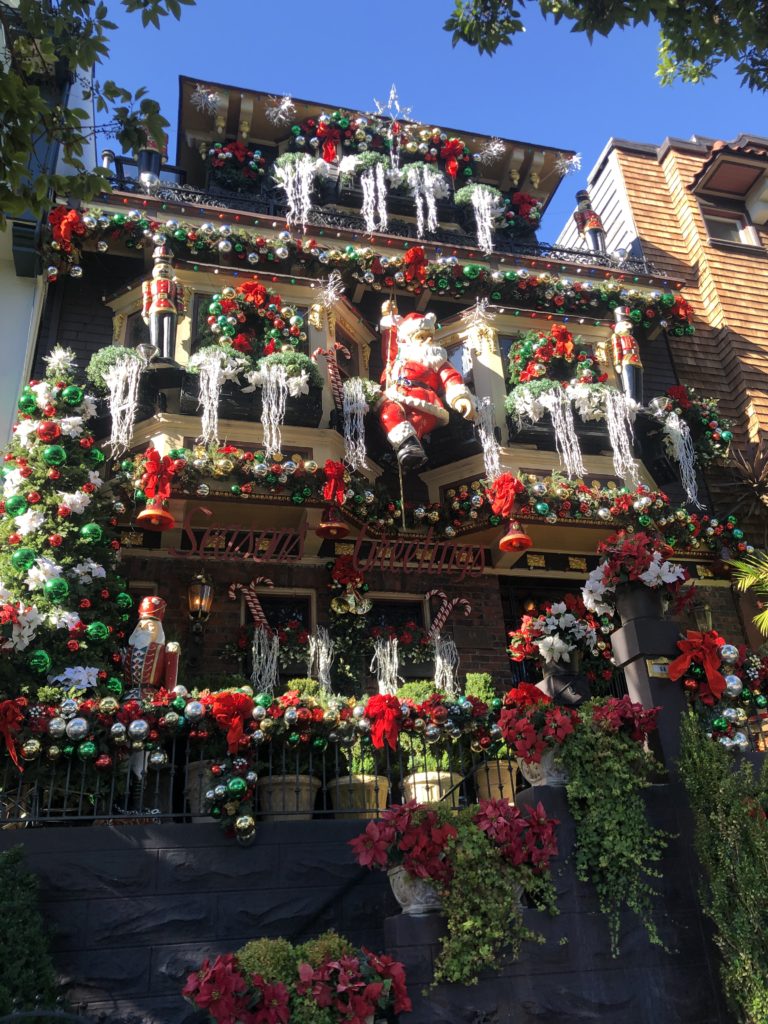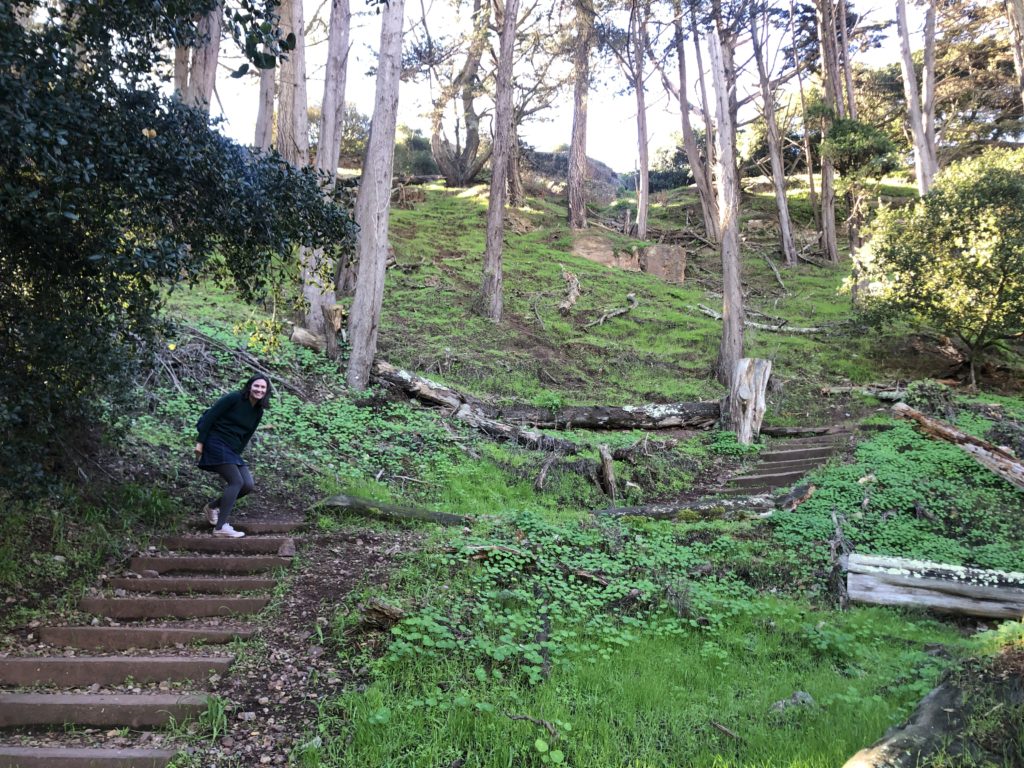 For Christmas I went to Los Angeles. Finally got to see my mom's new house, and it's really nice! I also came home with a suitcase full of classic video games, Pokemon cards, and beanie babies to sell on ebay.
Jill and Brett visited Philadelphia again. More things were open than when they visited last year, and we had a small cocktail party. Then we drove up to Maine for a few days to celebrate the New Year.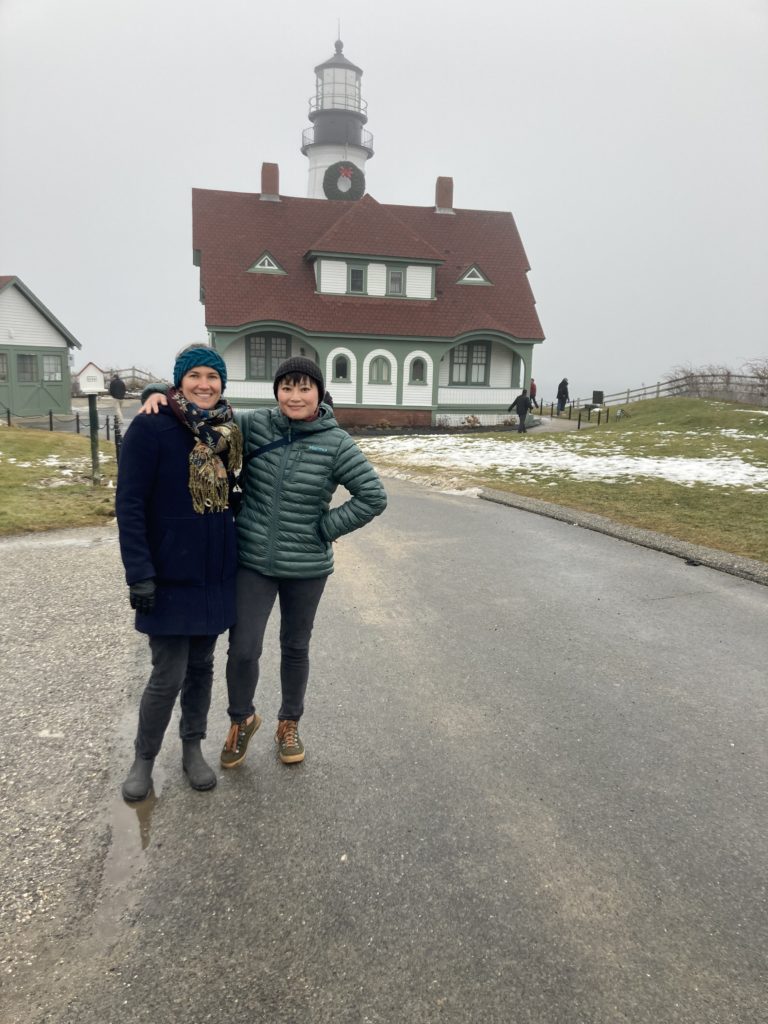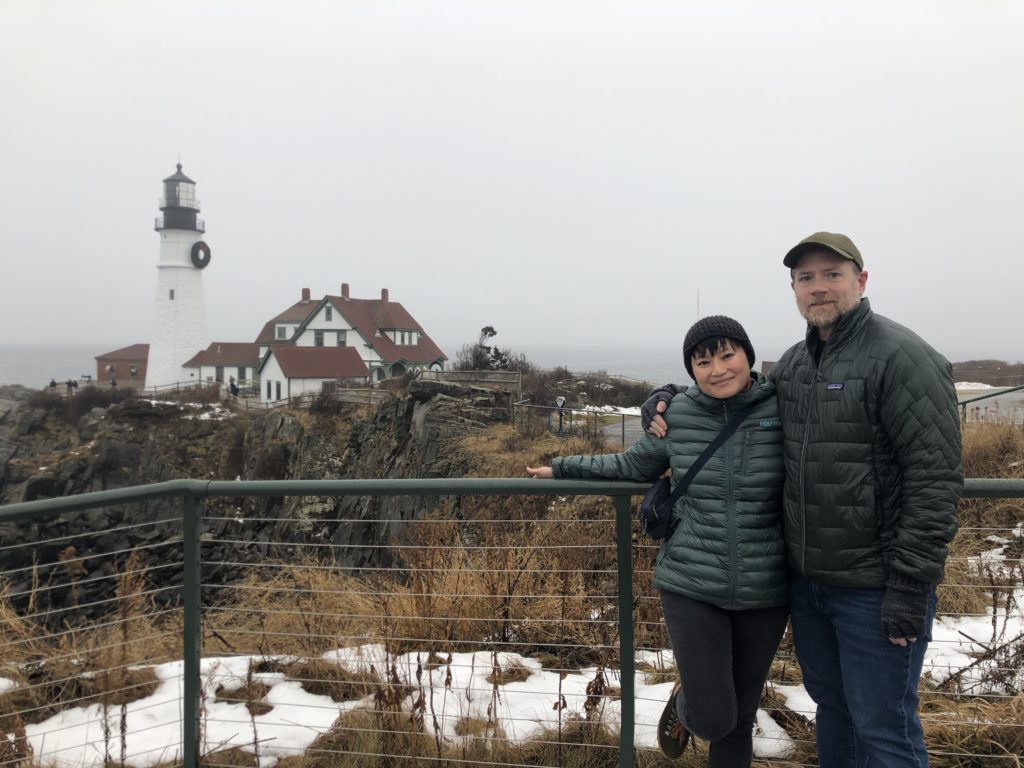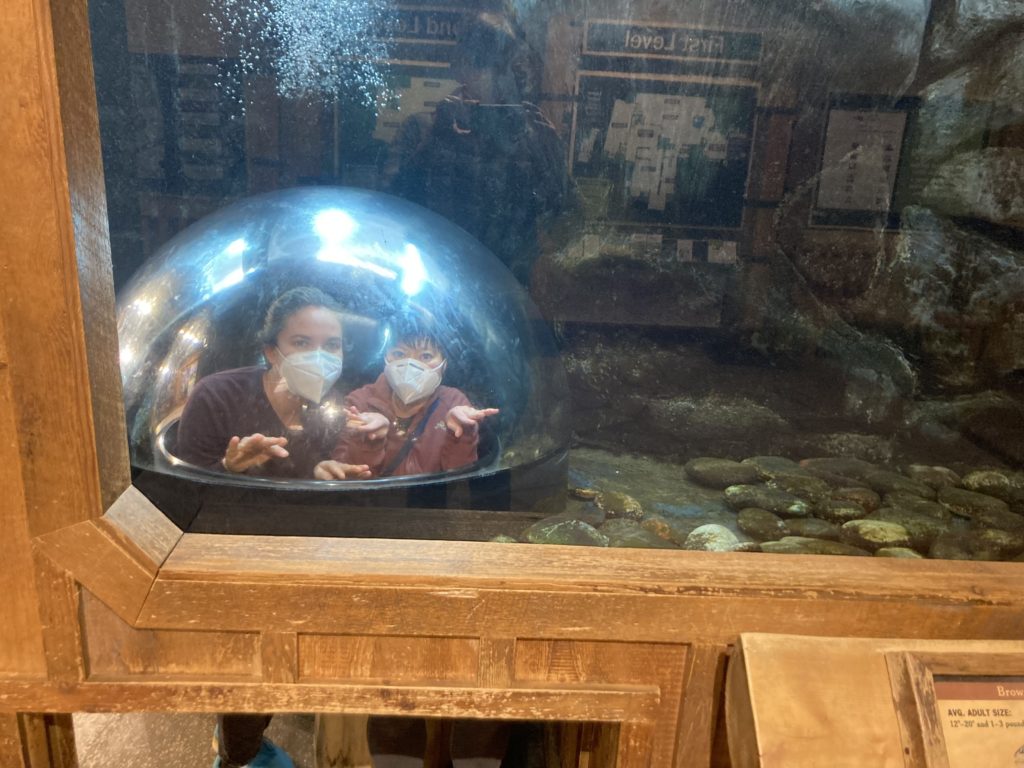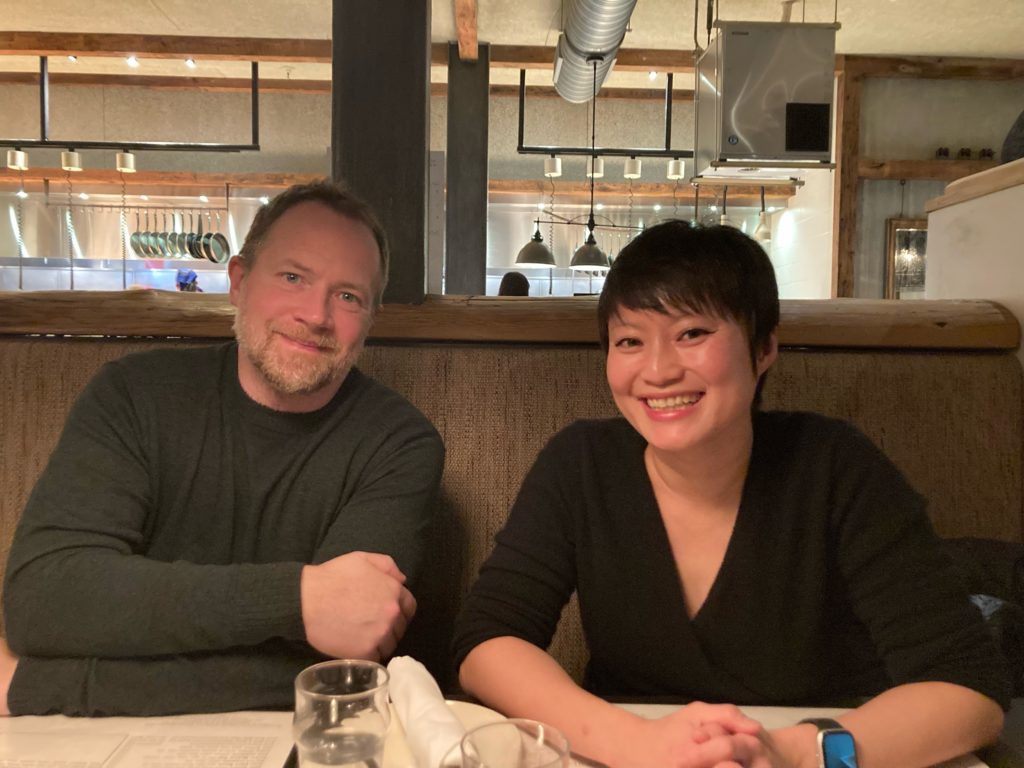 I don't have any travel pinned down yet for 2022, but I'm hoping to be more intentional about it, and really make an effort to see people this year.