Last year in order to beat down existential dread, I got the bright idea of going on a birthday trip. Something to remind me how exciting life can be, and how being old is AWESOME. My birthday is around Thanksgiving, so the only cheap flights that I could find were to Canada. Anyways, I had a blast in Vancouver, so I thought that I ought to make this an annual thing.
This year I chose New Orleans, and bought the ticket oh… back in June? July? Ages ago. I was a bit out of sorts after returning from my Tokyo trip, but New Orleans was just what I needed. Great food, good music and friendly people. We stayed in a beautiful old house that a couple had converted into a home/AirBNB. From the moment I saw the ridiculous color scheme, I knew that we had to stay there.
Honestly, we were in and out with 2 full days in the city, and the entire time I was pretty much like :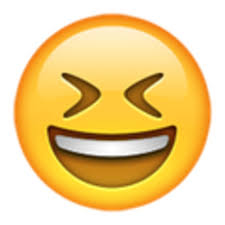 There was just so much that I was excited about (voodoo, jazz, food, cemeteries, chicory coffee, swamps, cocktails…). Basically I was on a mission to soak up as much liquor and history as possible. This is a long and picture heavy post, so… just warning you.
 Our AirBNB hosts were kind enough to leave us a bottle of Charles Shaw. Great start to the night! The apartment was in the Treme, on a grand boulevard lined with beautiful mansions in varying states of decay.
Buffa's was recommended to us, and it was just a few blocks away so why not? We had dinner at the bar, and it wasn't until I went to the bathroom that I realized that there was an entire packed restaurant in the back, complete with a band and everything. It was surprising since we couldn't hear the music at all. Oops.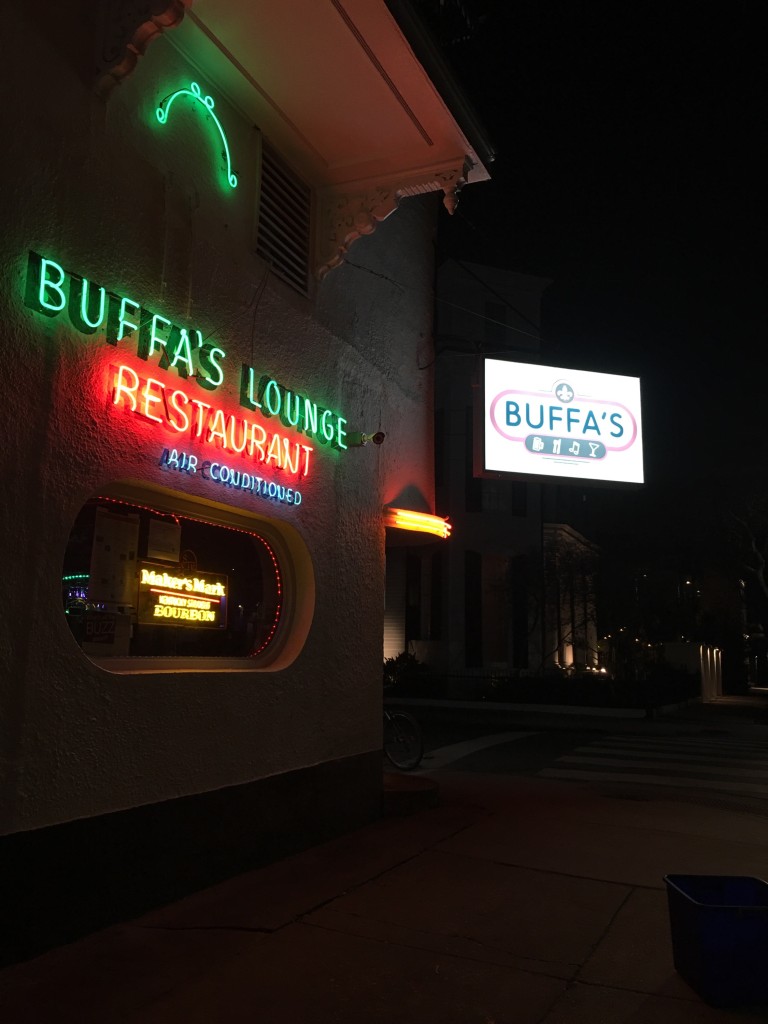 The French Quarter was about a ten minute walk away, so on we went.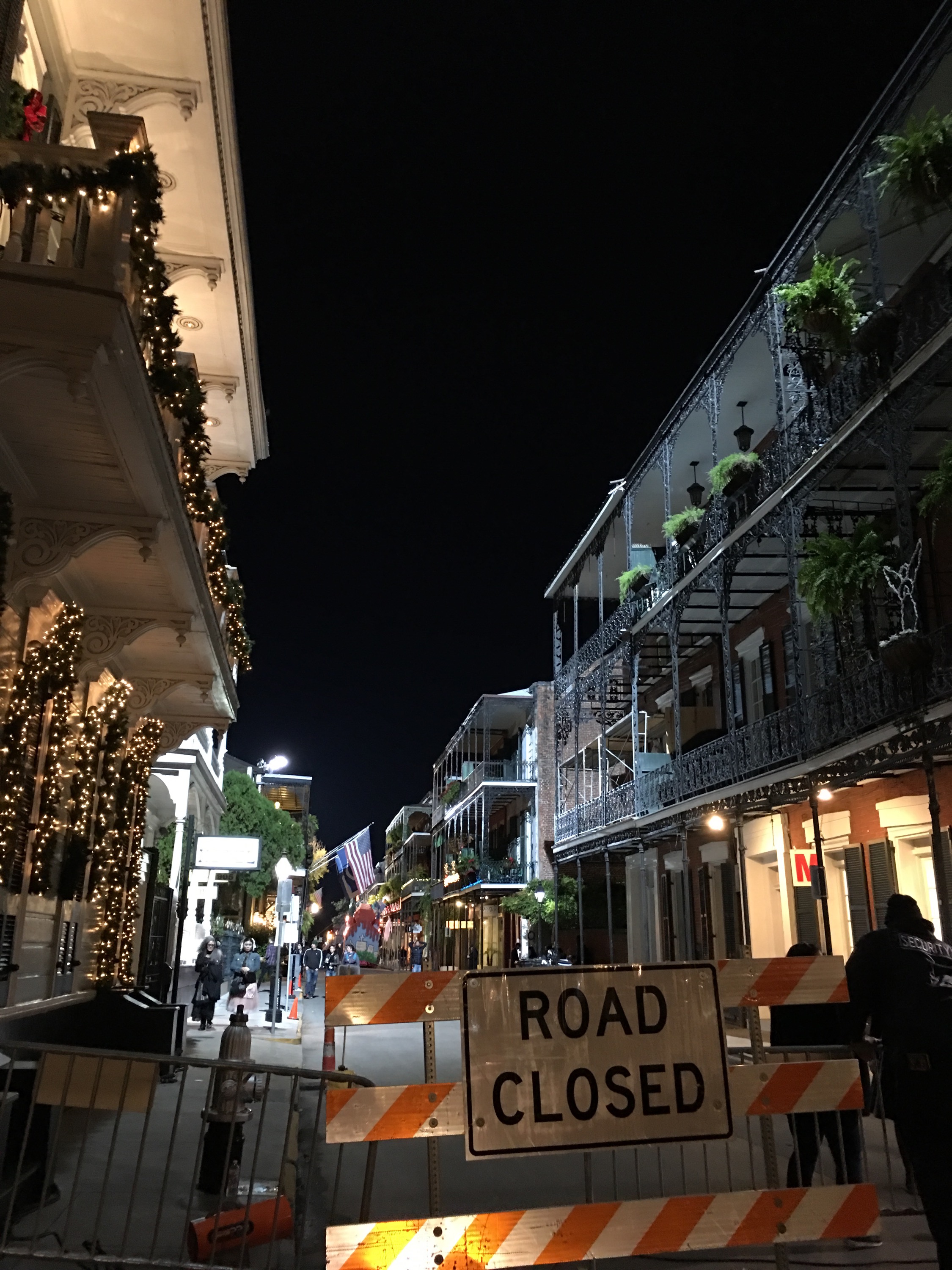 An entire street in the quarter was blocked off for filming. I couldn't figure out what it was, but it was supposed to look like Halloween.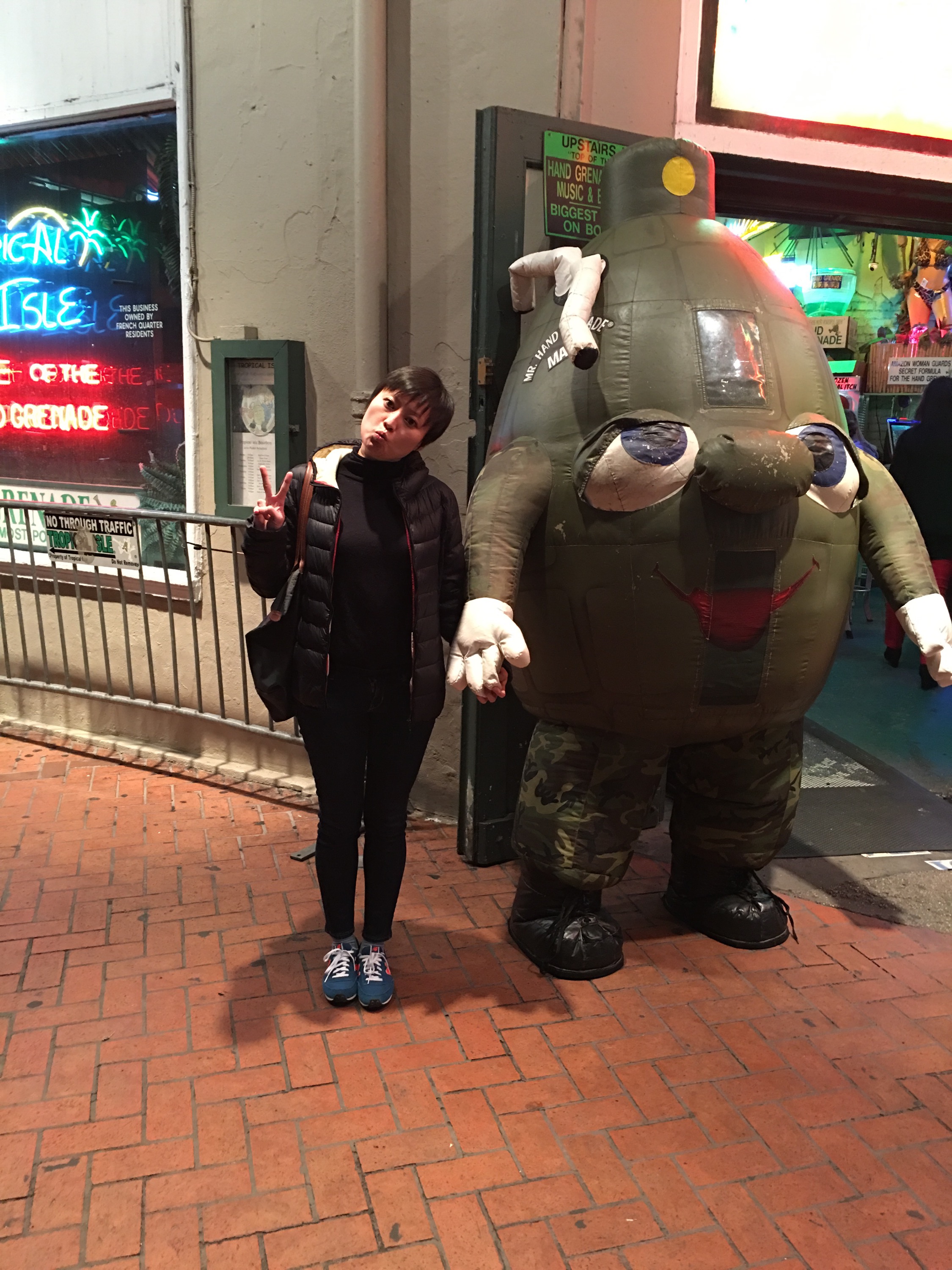 My first encounter with the Hand Grenade- "New Orlean's most powerful drink". We ended up going to Pat O'Brien's, the HOME OF THE HURRICANE. The bar was super touristy, but I didn't care. I'm a tourist, and hurricanes are great.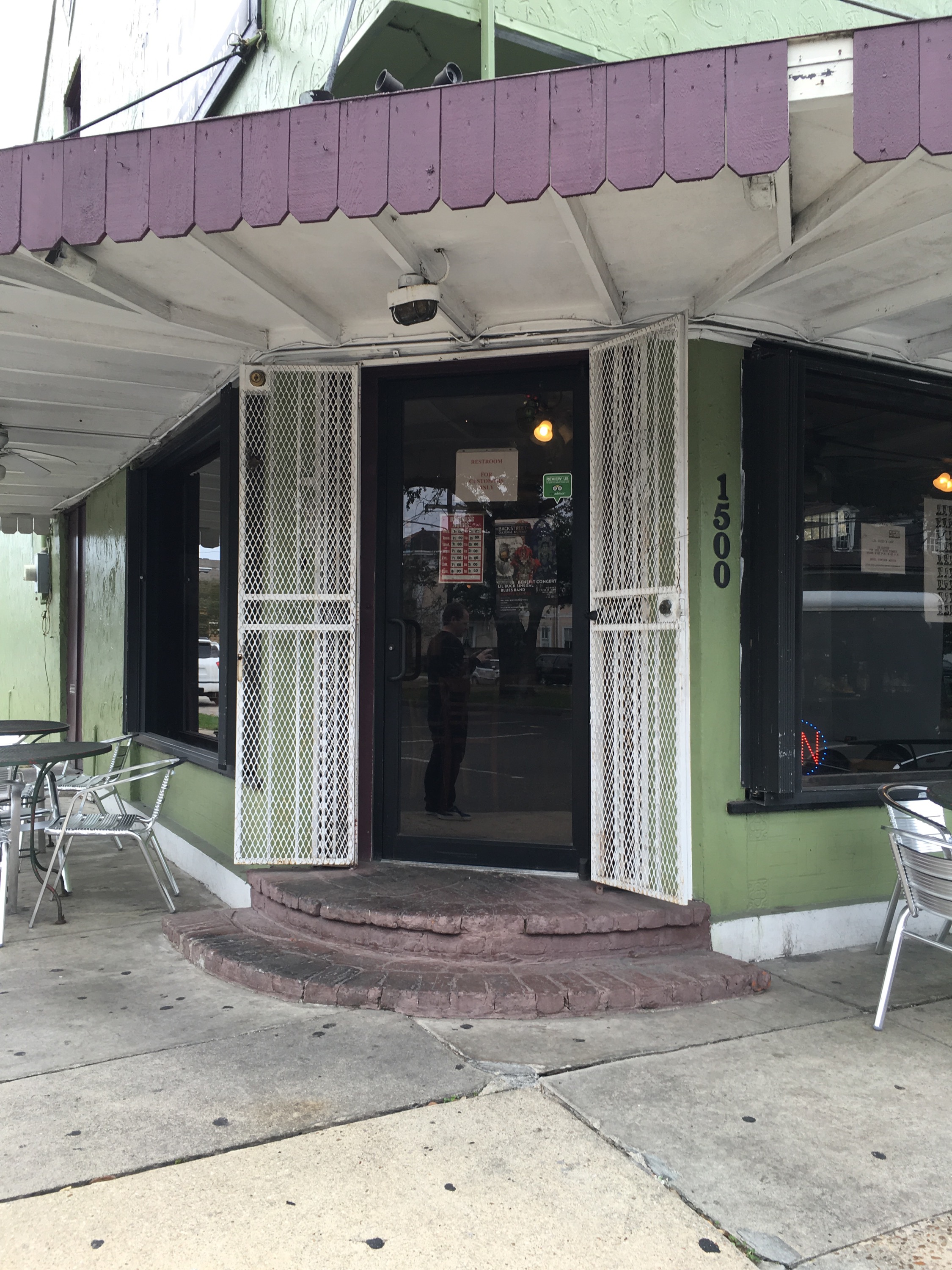 The next day we visited Lil Dizzy's, an unassuming soul food spot within walking distance. (There was a lot of walking).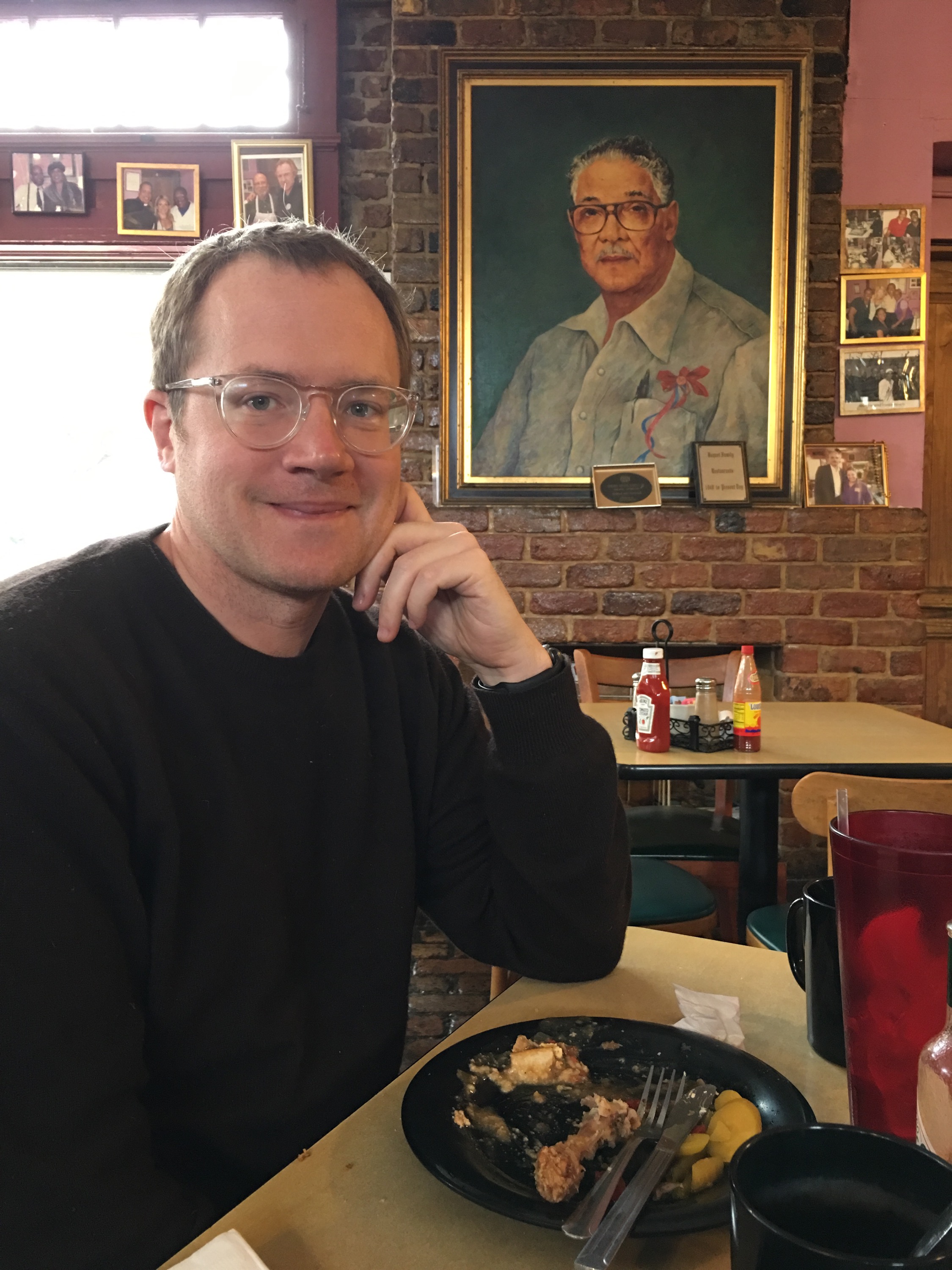 I know that this isn't a terribly flattering photo, but it makes me laugh for some reason.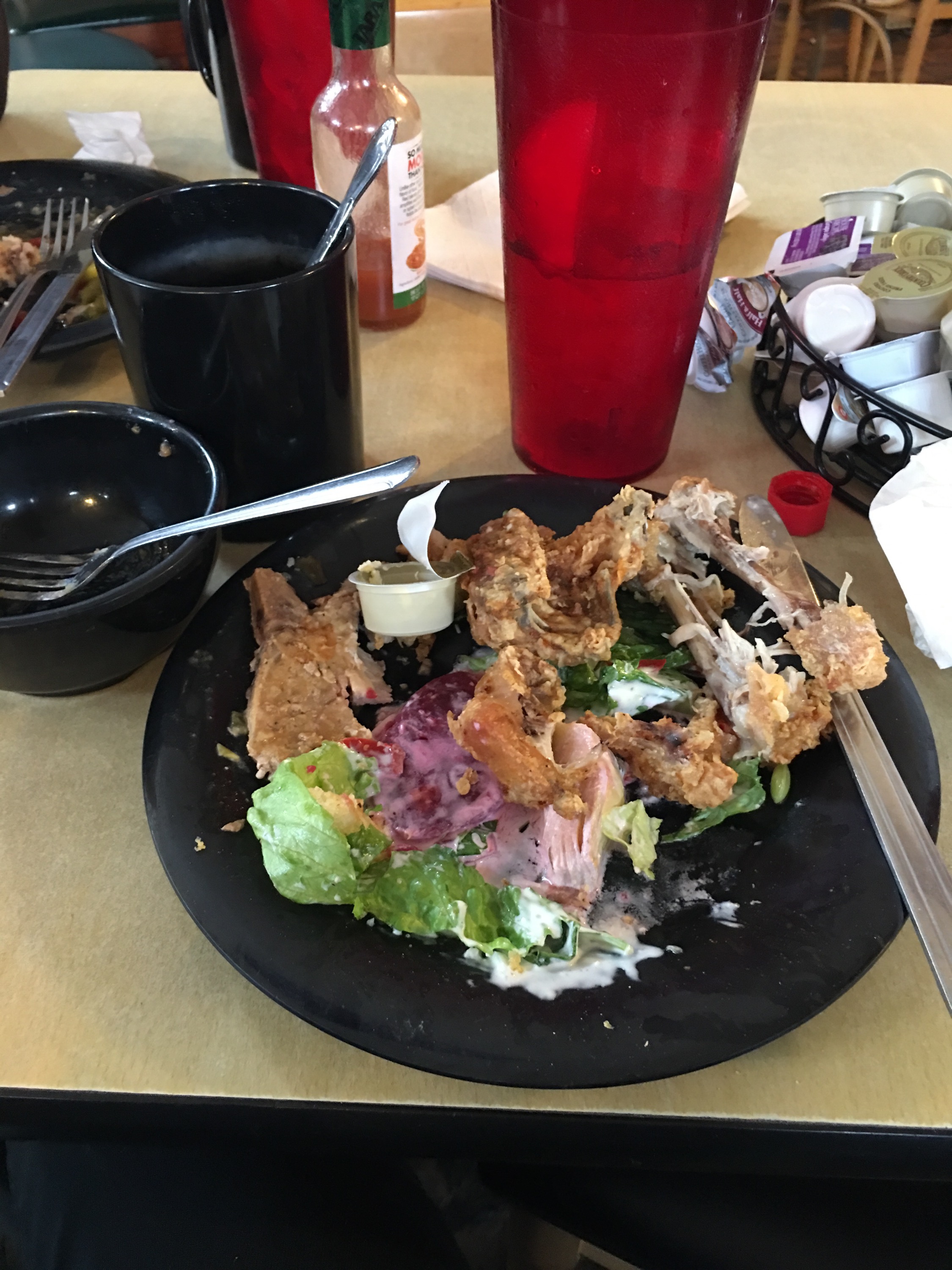 The buffet was off the hook, and had all the usual suspects: fried chicken, bread pudding, gumbo, jambalaya… I was glad that I got the fried food out of the way, but little did I know that I was going to be eating like that for the next 6 meals..
During the middle of our lunch, an entire film crew including a chef turned up. They were filming Flip My Food, which is a show where they make favorite dishes healthier. I guess it's possible, but I think they had a real challenge for them at Lil Dizzy's.
After a rest, we attempted to burn off some calories by biking up to the park. We passed by St. Louis Cemetary No. 3, which isn't as popular as the others. I wanted to go in, but you have to have a tour guide, which I hadn't prepared.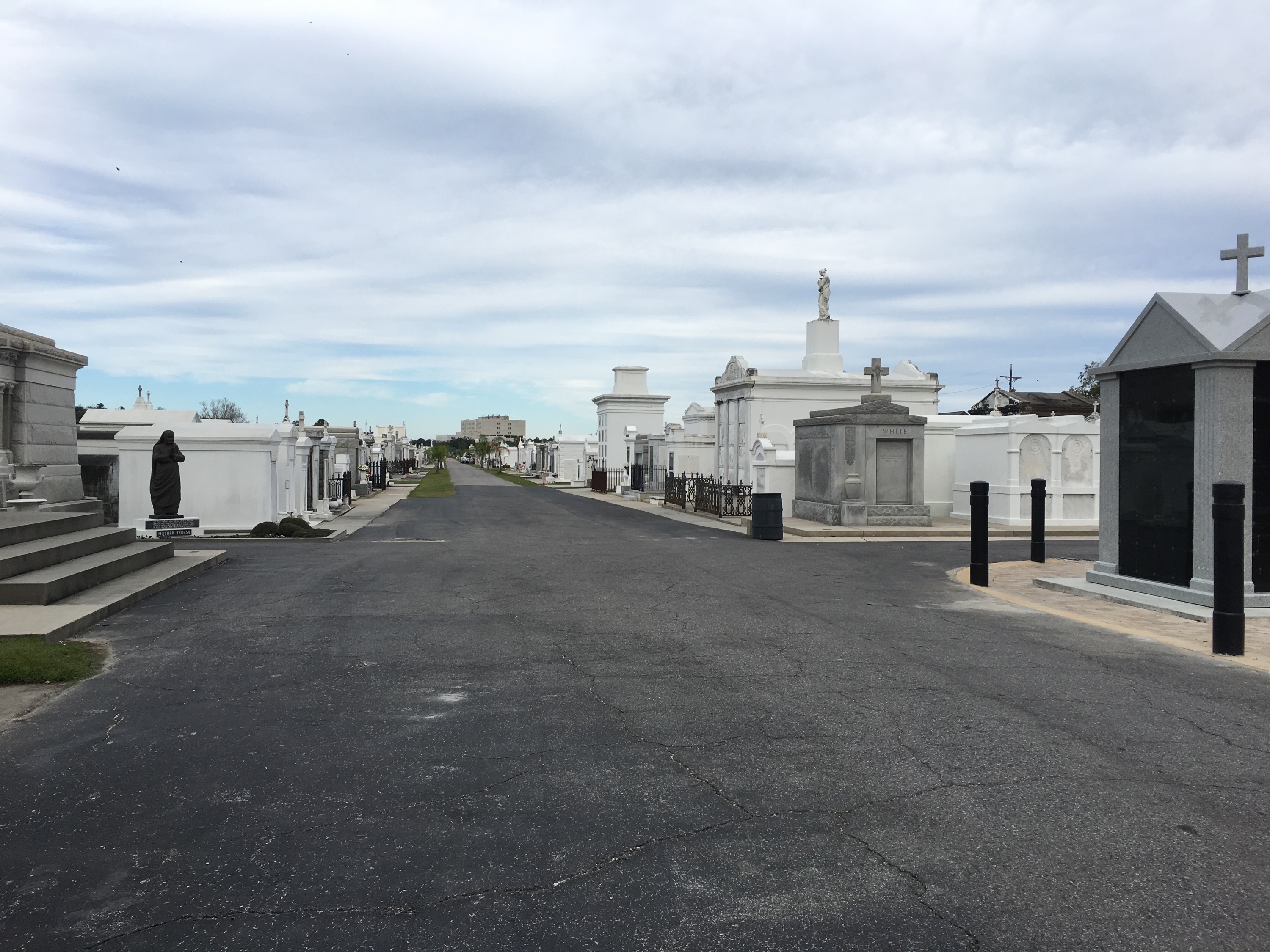 The City Park was quiet since it was a weekday in winter. Still, there were some interesting things to see.
The Sculpture Garden had some hits and misses.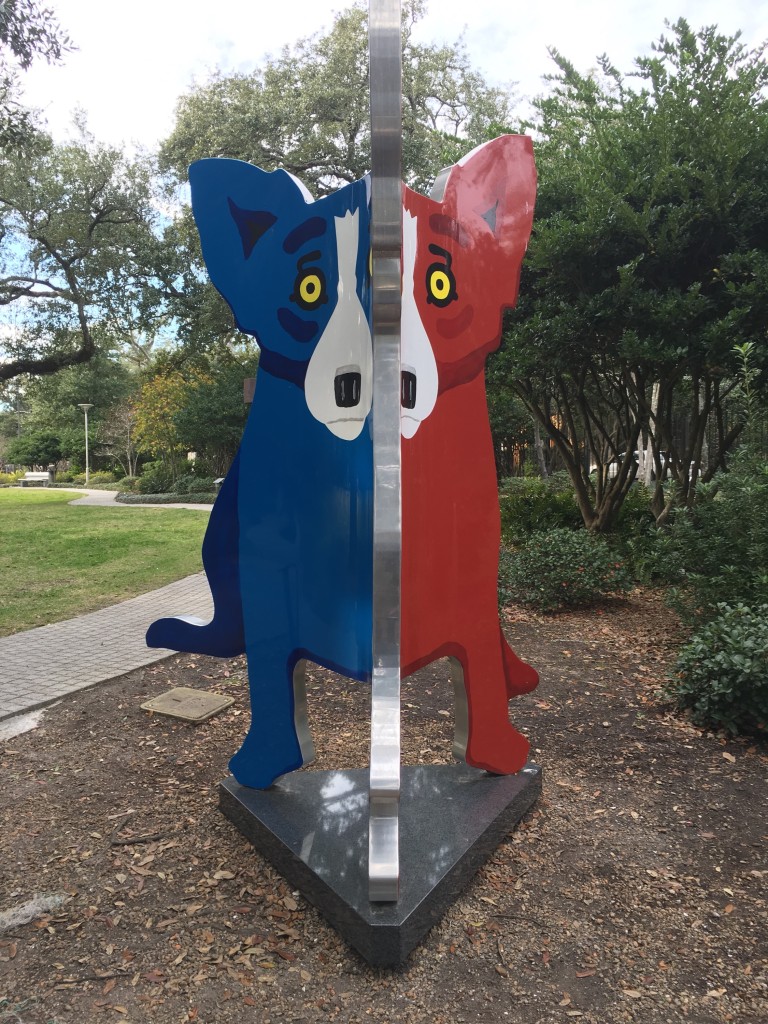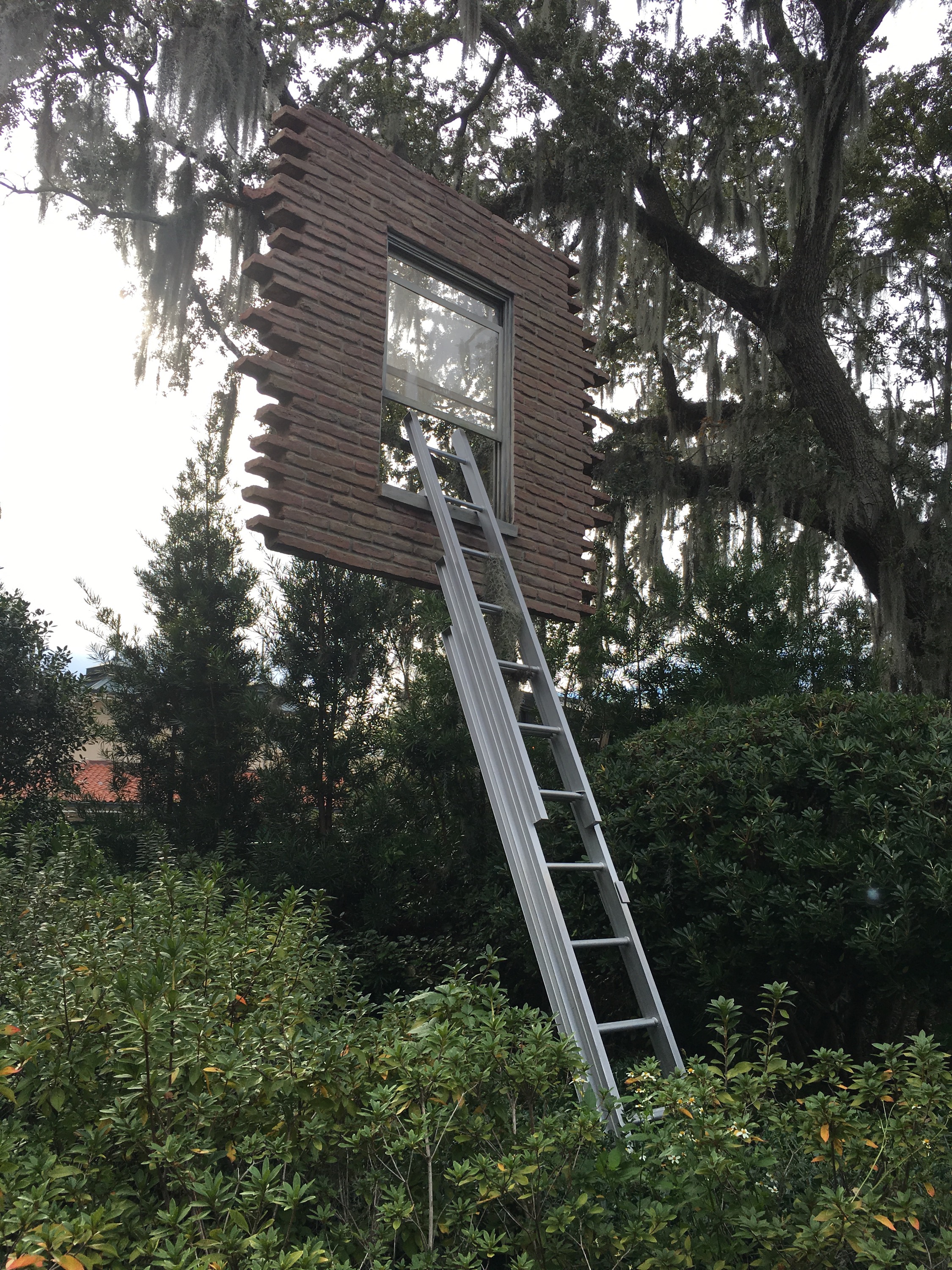 We stumbled upon a coffee shop in the middle of the park, just as it was starting to get cold. The Morning Call Coffee Stand has apparently been in operation for over 140 years! It was a great place to stop for beignets and a cafe au lait. The servers had traditional soda jerk uniforms, which was a treat.
It was here that I started to notice something odd about New Orleans. Most everywhere we went was steeped in history, and quite a few spots had been operating for more than a hundred years. Also notable were the free-flowing superlatives. Everything was the oldest, the best, the most authentic…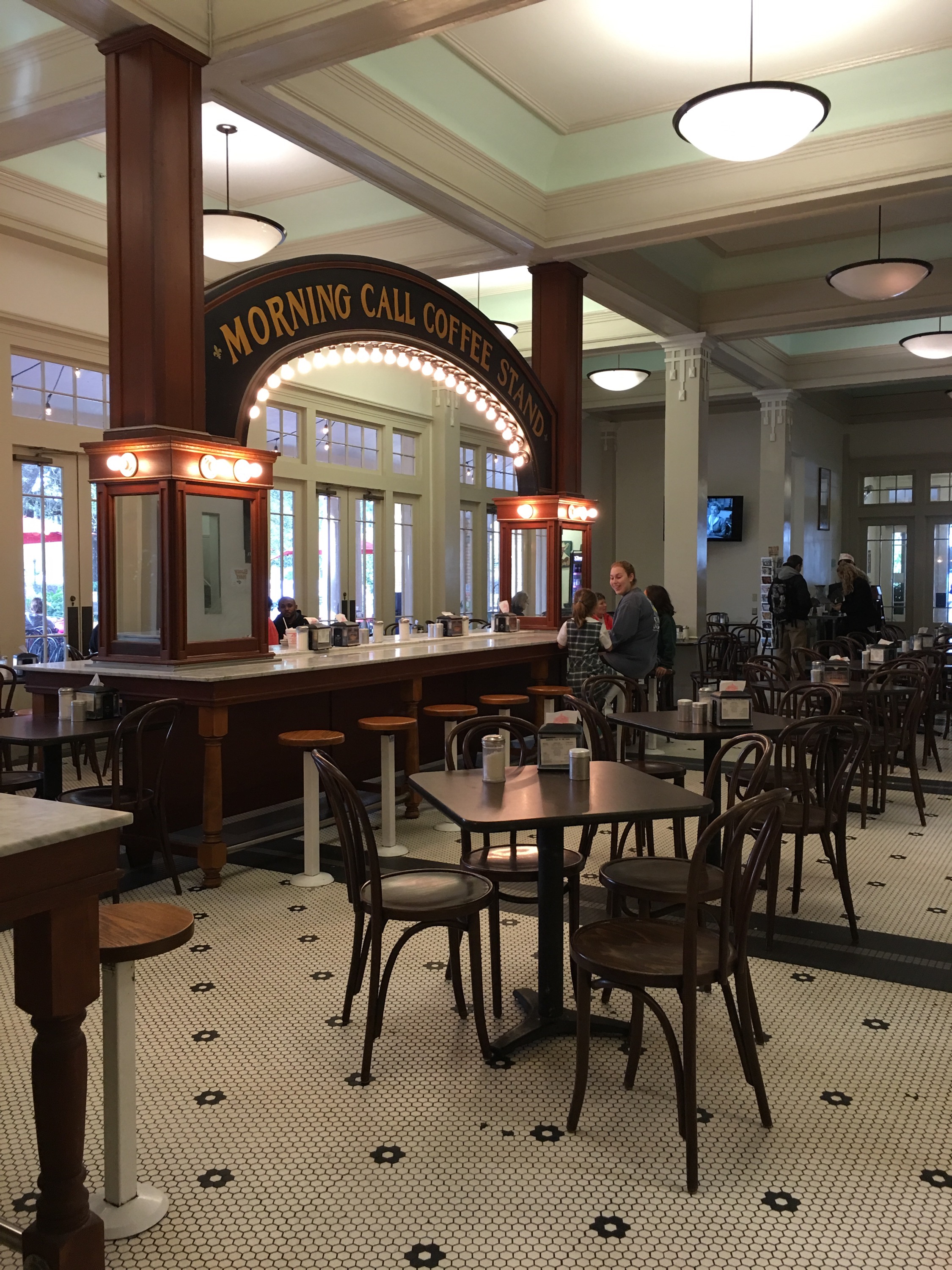 I'm not really a tour person, but as we had little time, it seemed to be the easiest way to learn about the city and its history. I went all in, booking two tours, a French Quarter walking tour and a swamp tour.
The VooDoo Bone Lady's Ultimate 5-in-1 Haunted Tour Experience (see what I'm saying about superlatives??)looked good on TripAdvisor – voodoo, vampires, ghosts, witches, AND pirates! Also, our guide claimed to be a fifth generation voodoo priestess (in addition to a psychic, holistic healer, medium, and life coach), Â so hell yeah!
We saw a lot in 2 hours, but I was very touched by the story of the ghost of Muriel's restaurant. A drunken playboy gambled away his family's home, and then committed suicide, which was followed by his mother dying as well. I forget whether she killed herself or what, but you know… same outcome. The playboy haunts the restaurant, still overcome by grief at his folly. The awesome part is that they set a table with food for the ghost! Every day! Even when they are closed. So cool.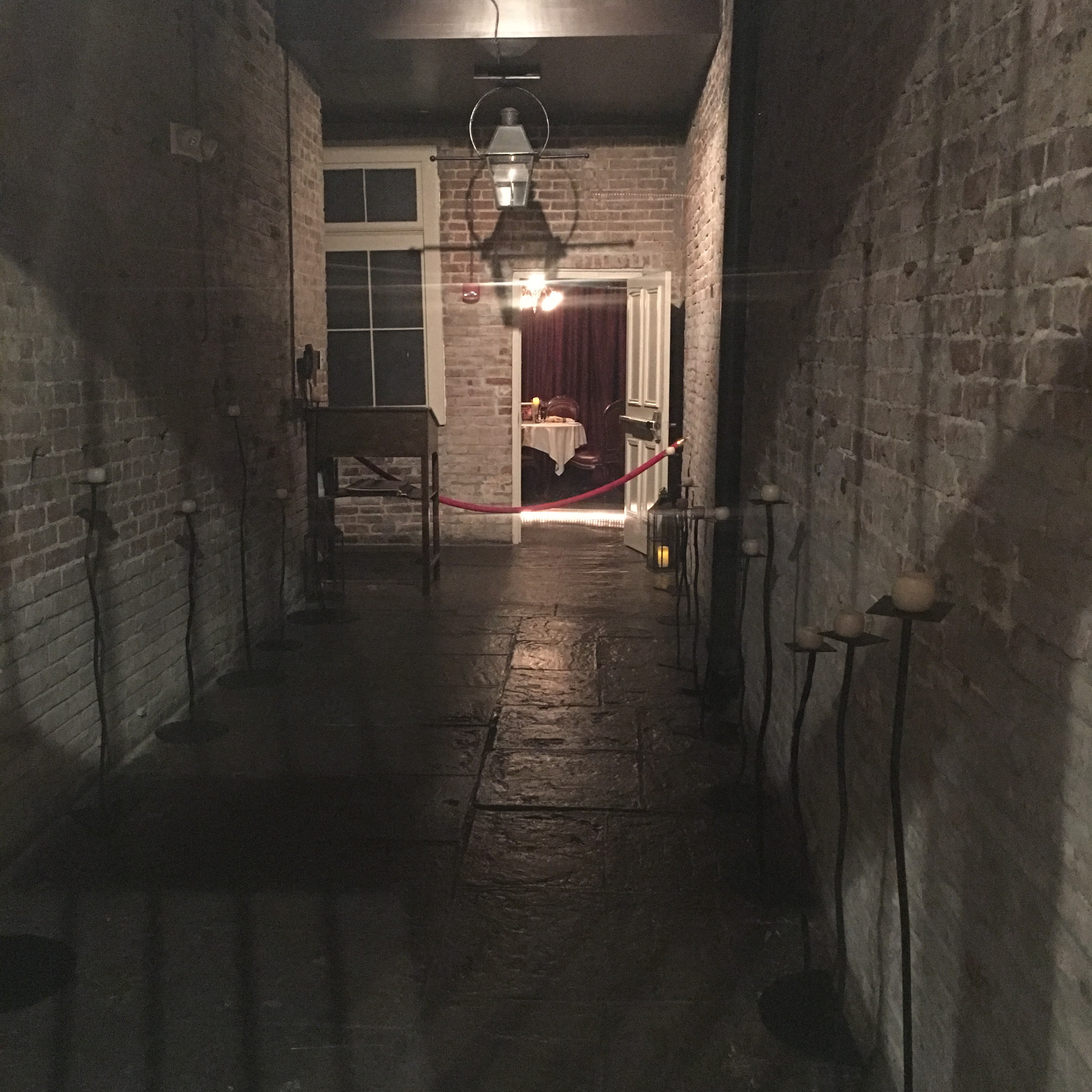 Another moving spot was the LaLaurie House, featured in the tv show American Horror Story. While by all appearances this was a glamorous high society home, behind closed doors there was unspeakable cruelty to slaves here. It made me incredibly sad. Read the link to learn more, but it will make you want to throw up.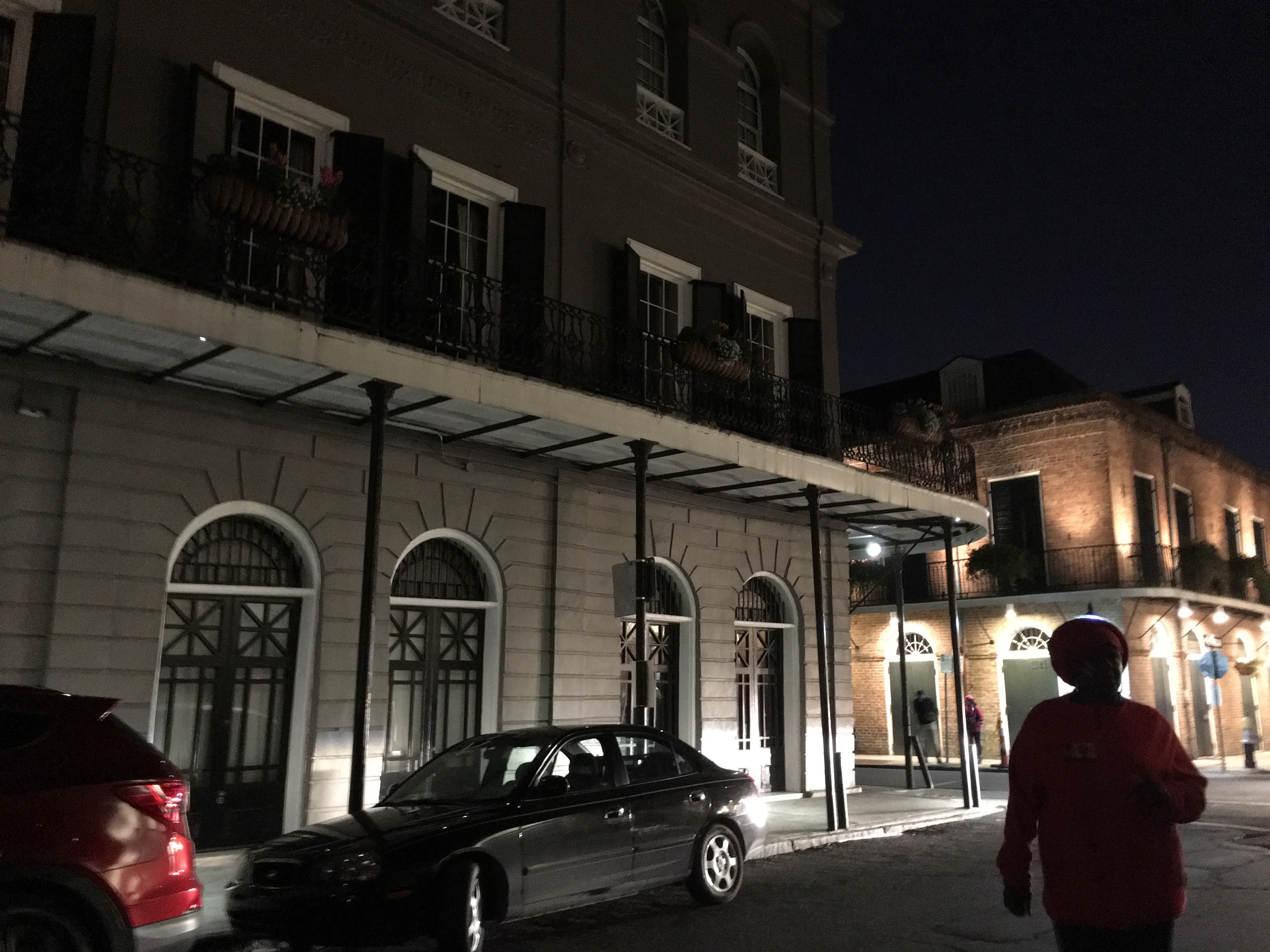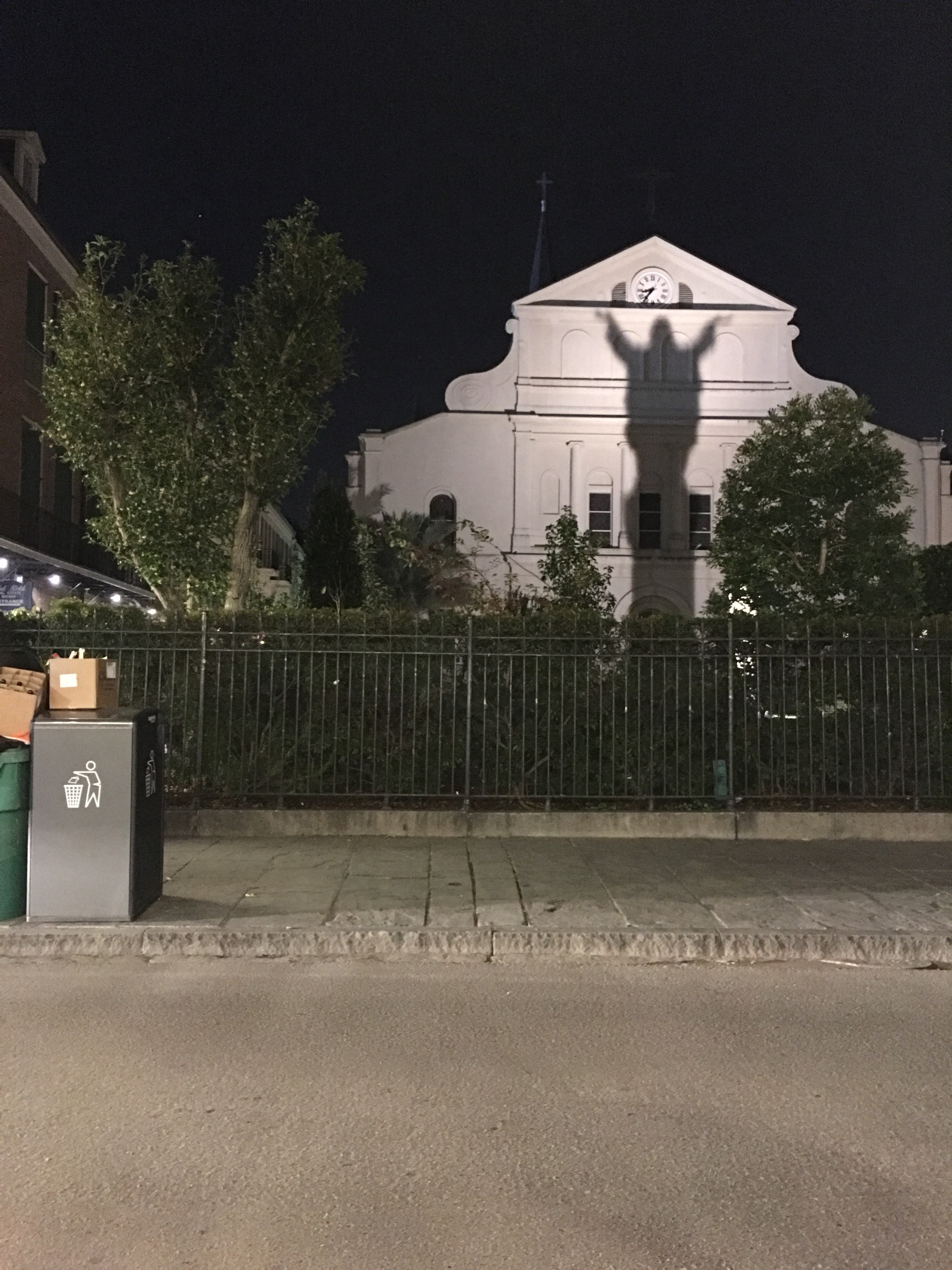 Touchdown Jesus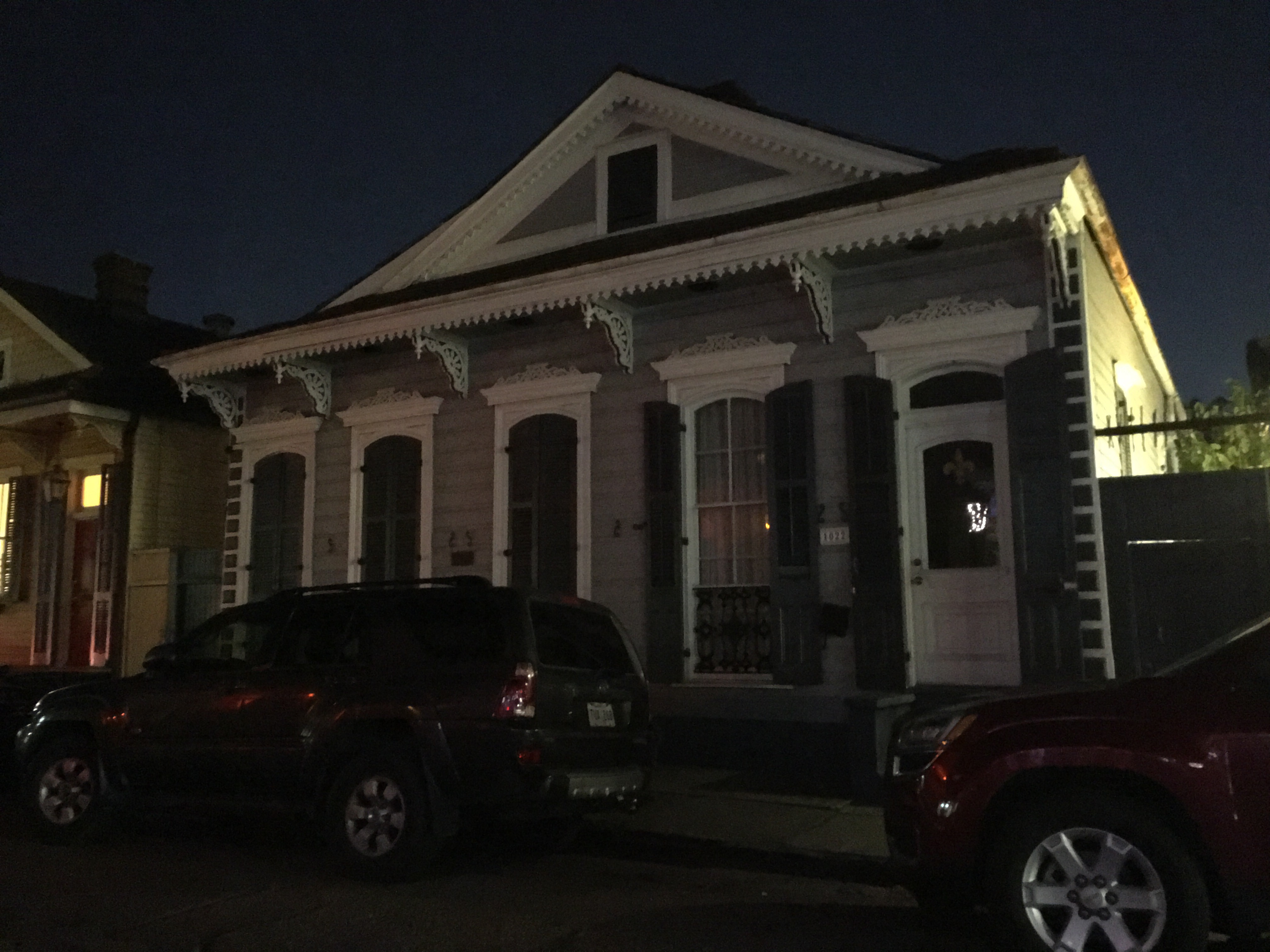 The former home of Marie Laveau, voodoo queen.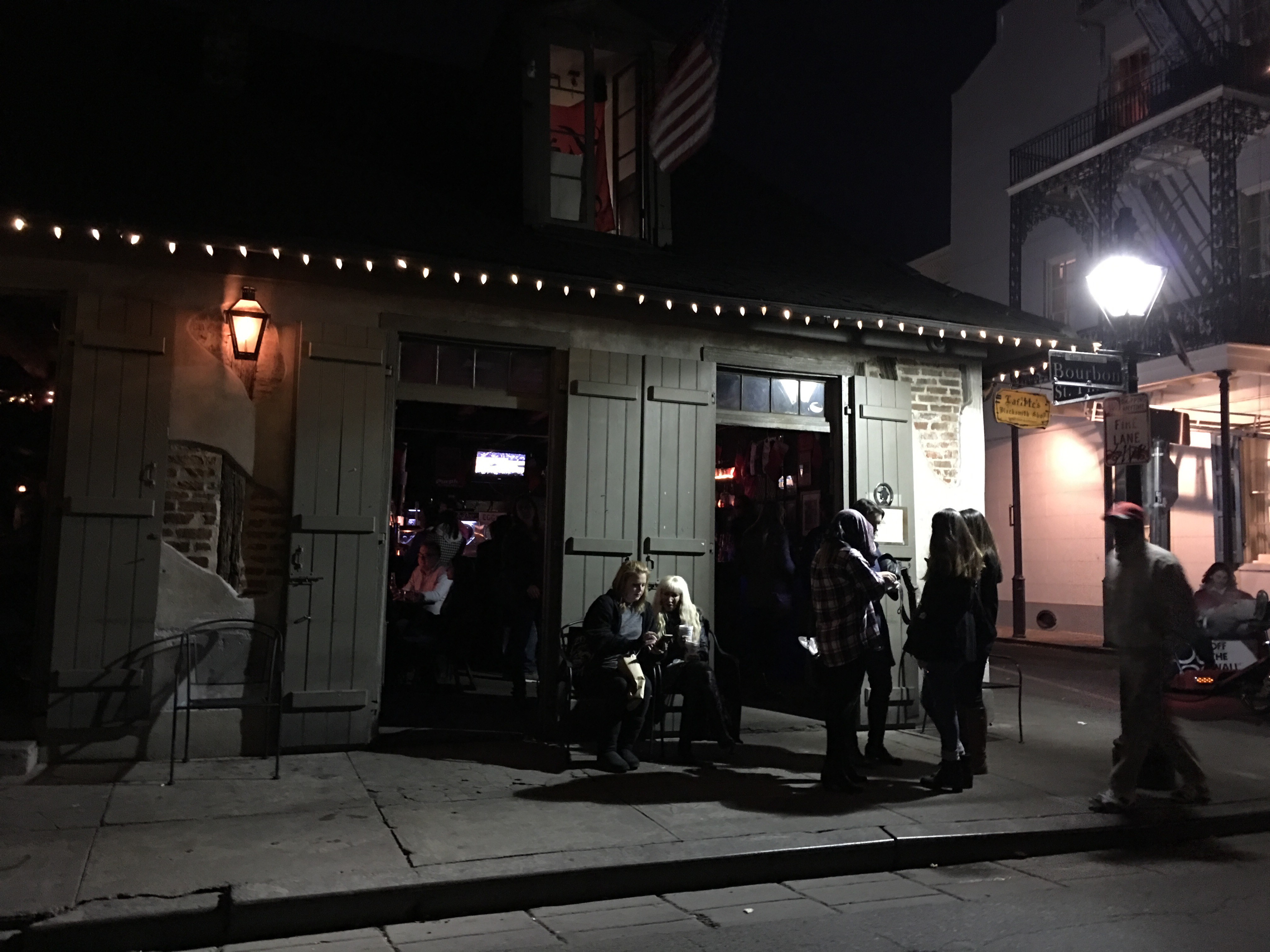 Lafitte's Blacksmith Shop Bar, built in 1722. Oldest bar in the US! Formerly owned by a pirate turned local hero. They have great alcoholic slushies.
After our tour we hit up Frenchmen Street for some music. You can't see it, but if you look closely, the guy on the right looks like a fat Ryan Gosling.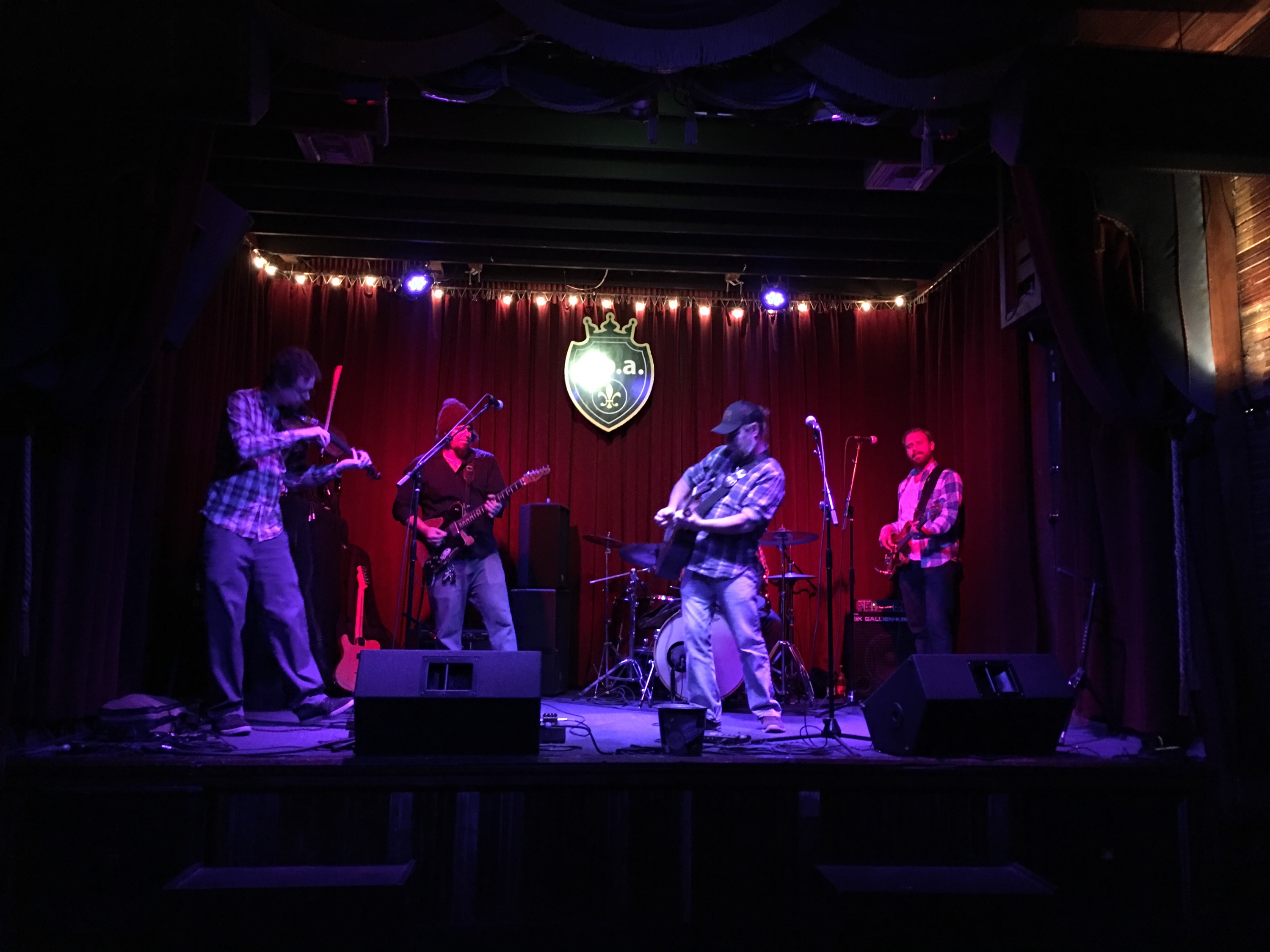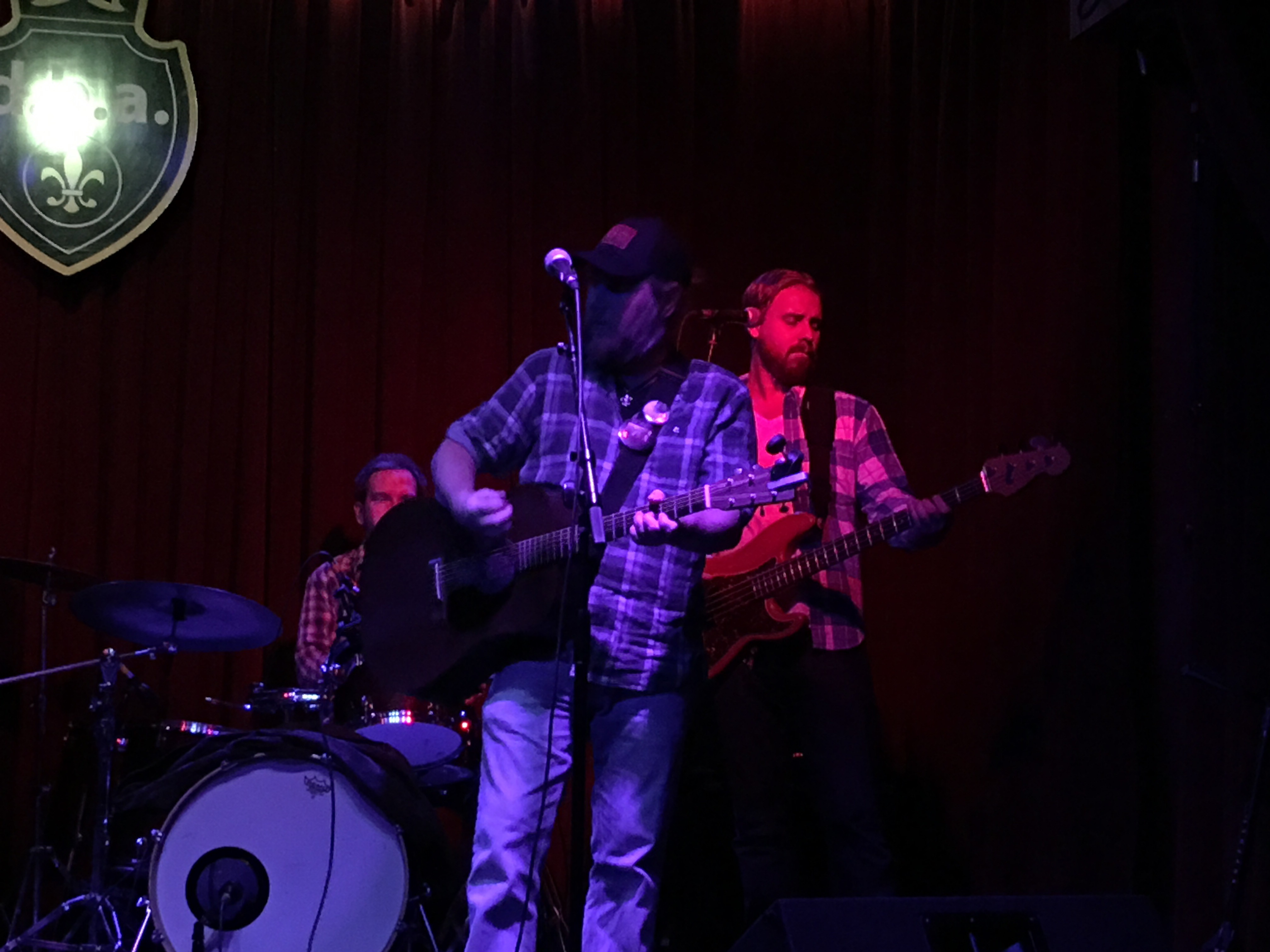 Um… right?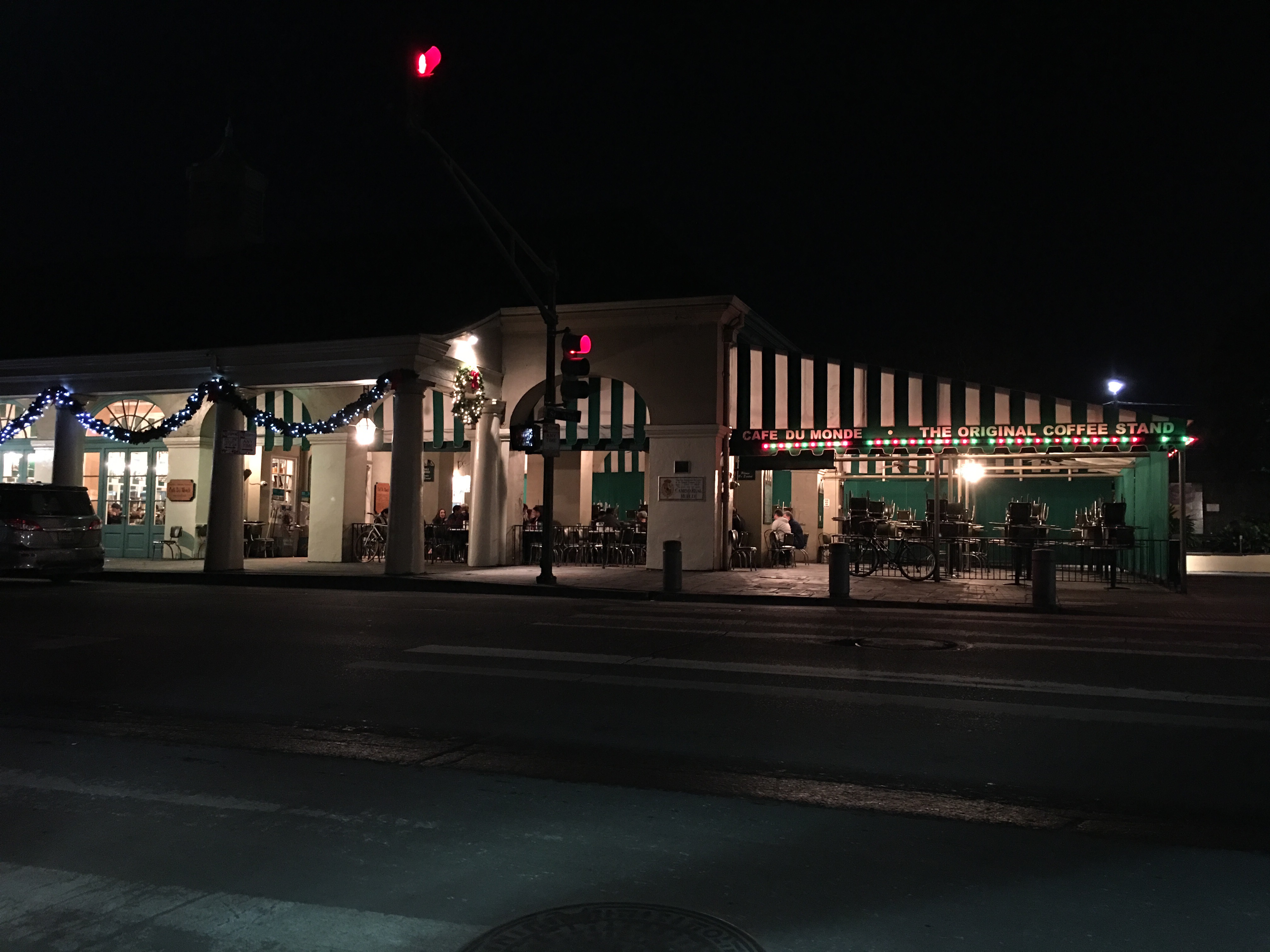 Midnight stroll to Cafe Du Monde.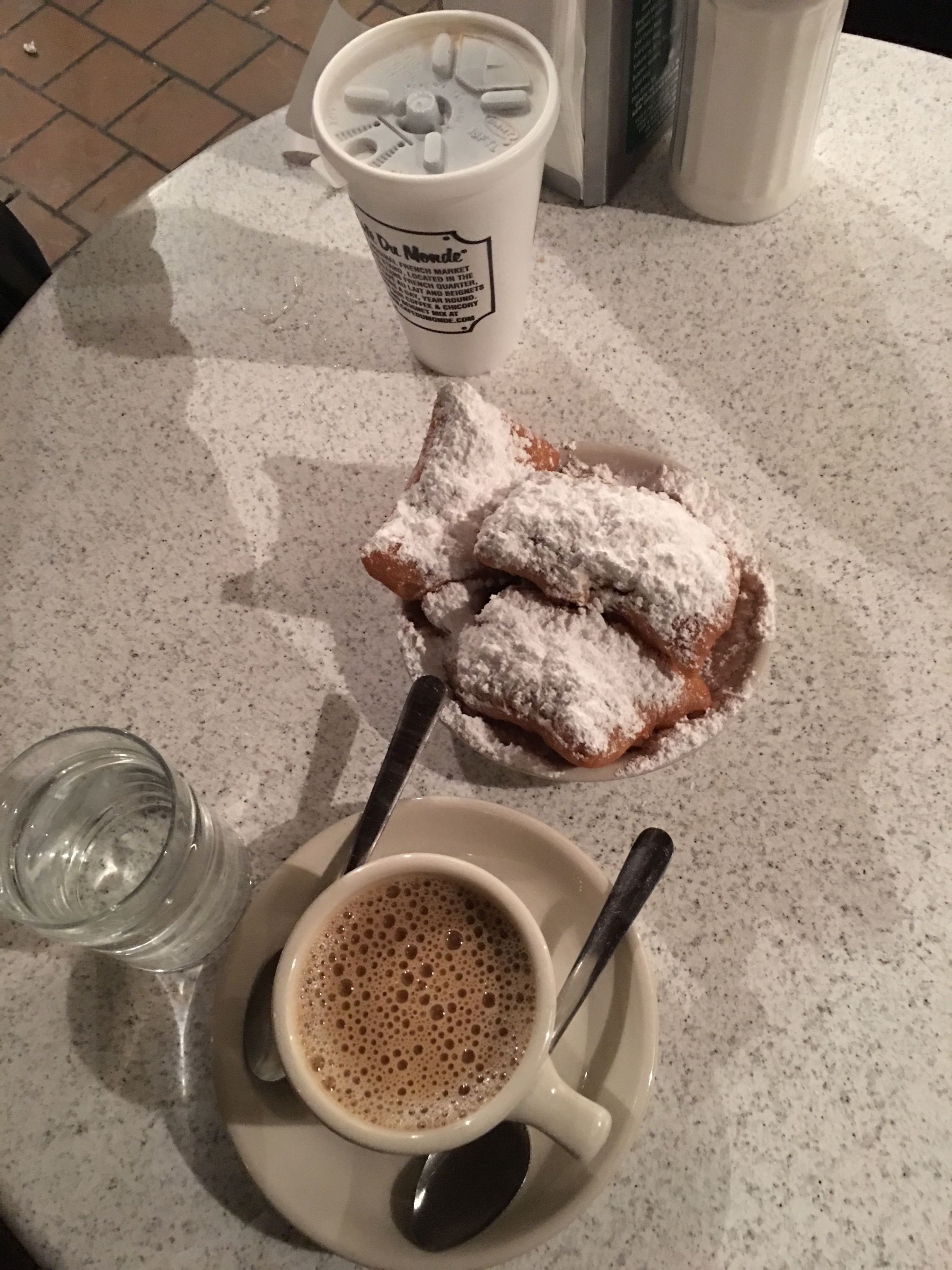 Cafe au lait + beignets #2 for the day. Bliss.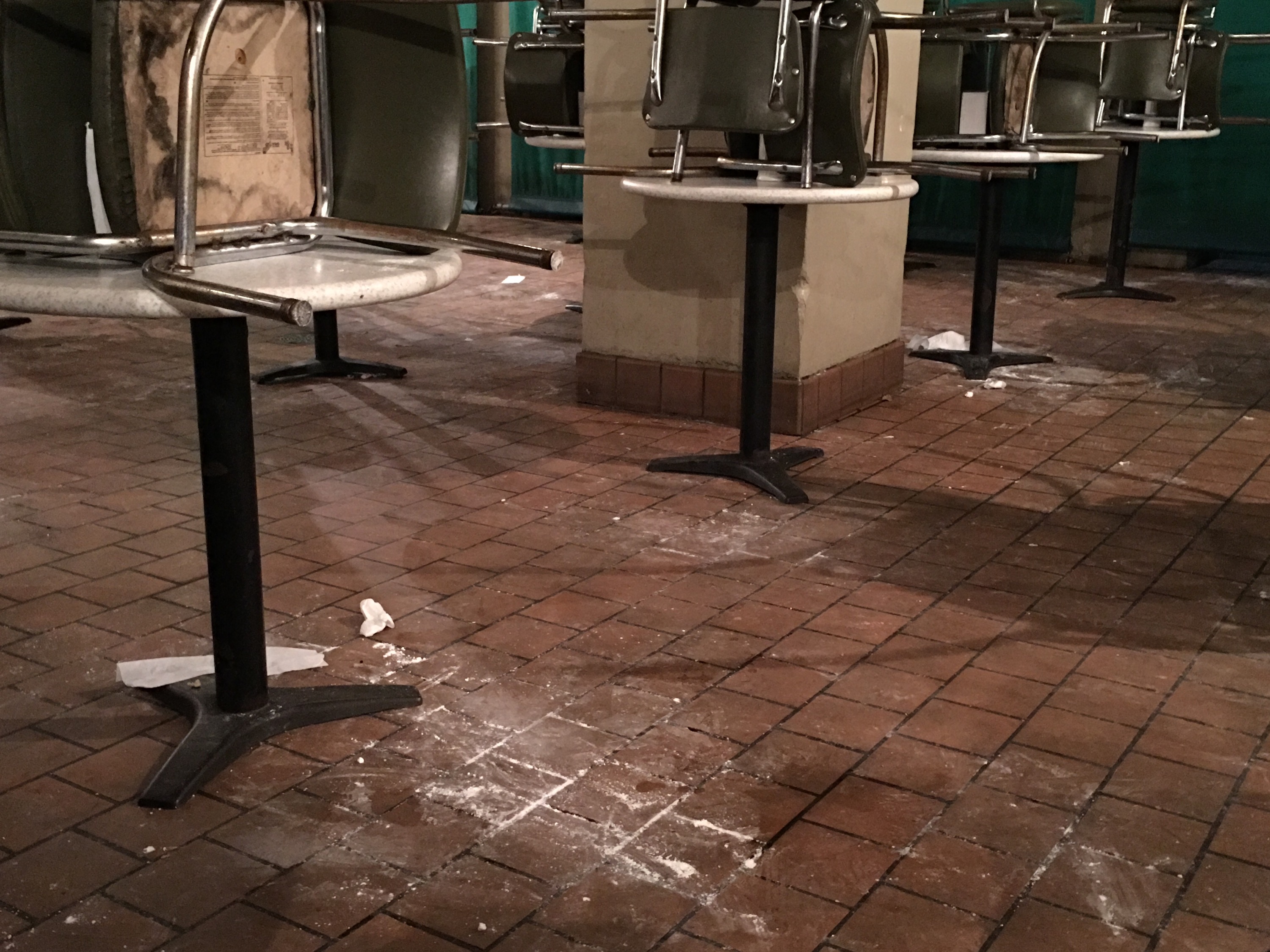 A different kind of carnage.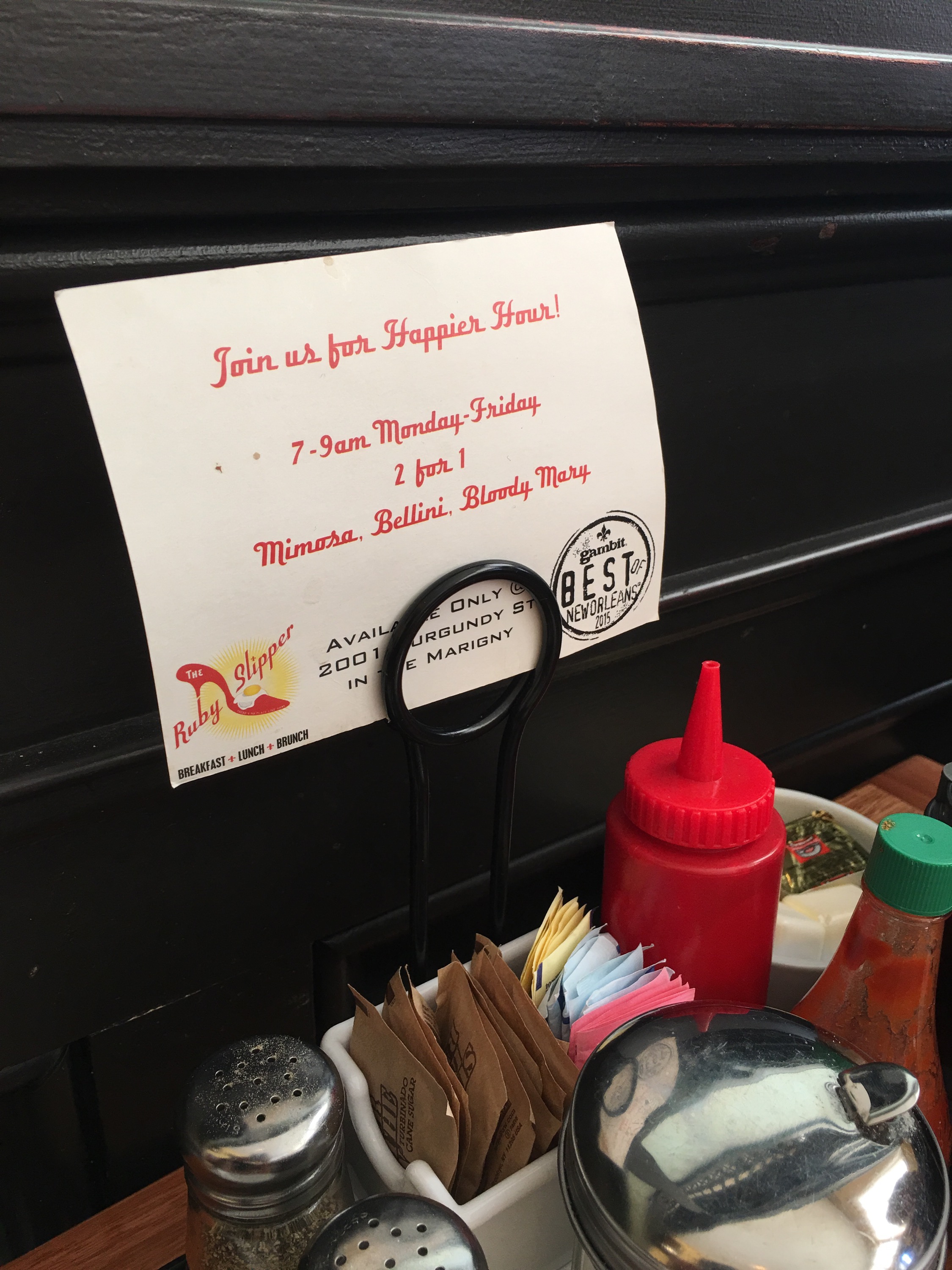 The second day we had some time to kill before our swamp tour. We had brunch at The Ruby Slipper – which used to be a bank that was robbed by Bonnie and Clyde (uh huh…). Unfortunately we missed Happy Hour.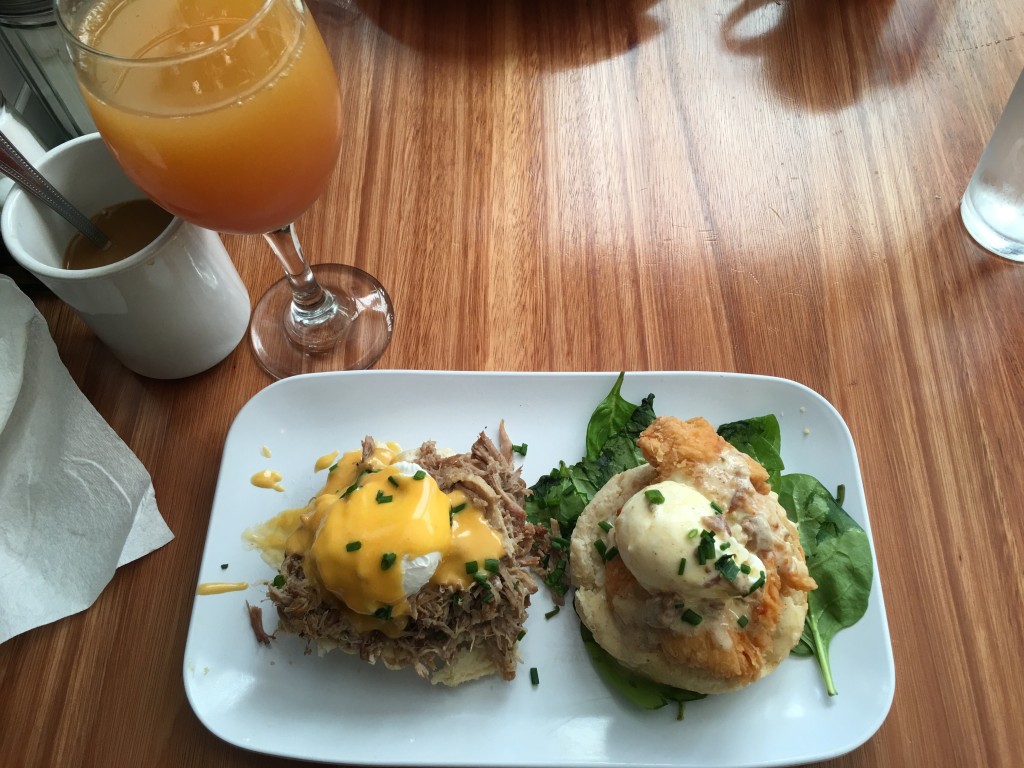 Mix and match benny – pulled pork and fried chicken. Yum!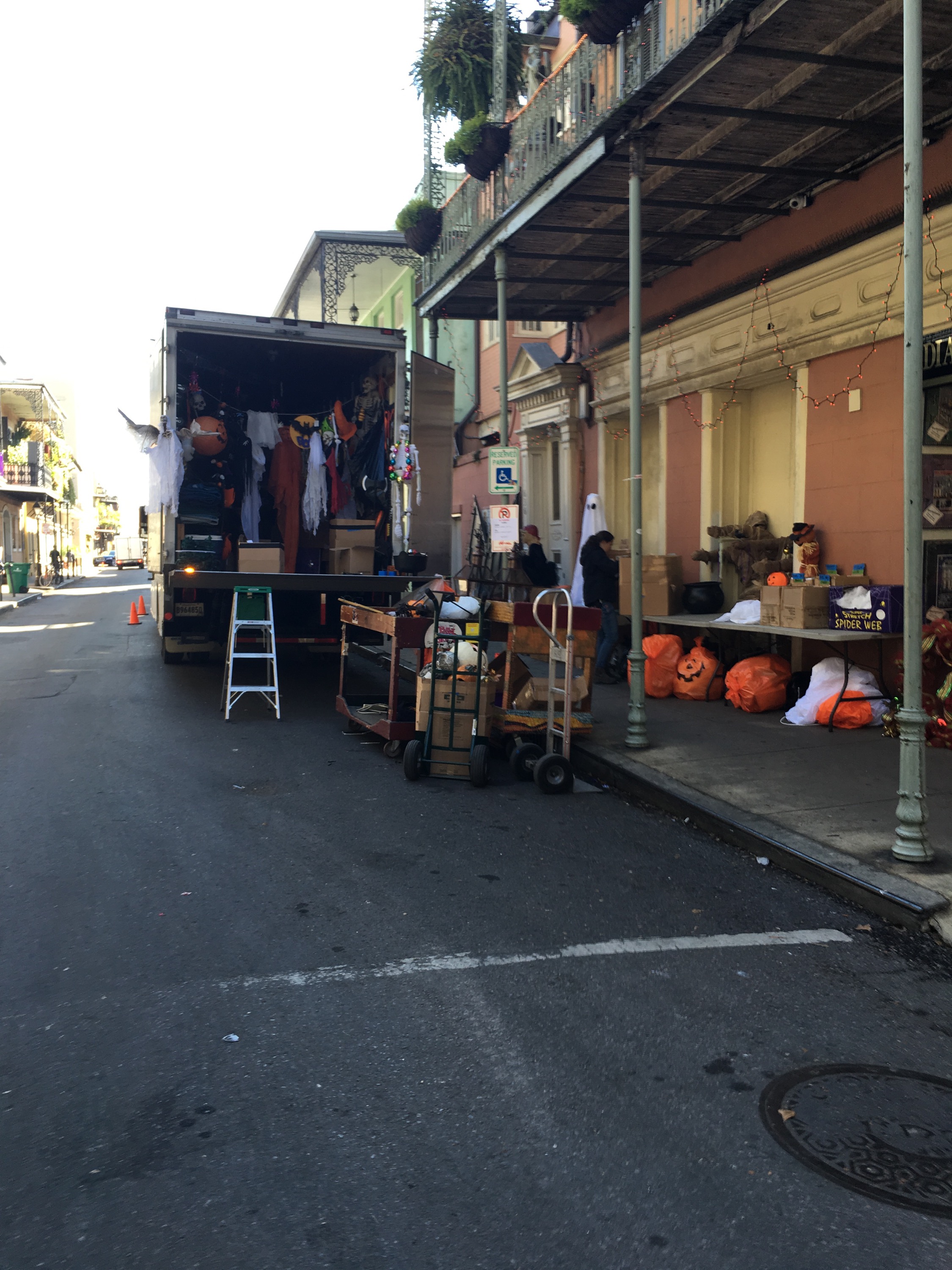 The film crew was done it seemed, and Royal street was going back to normal.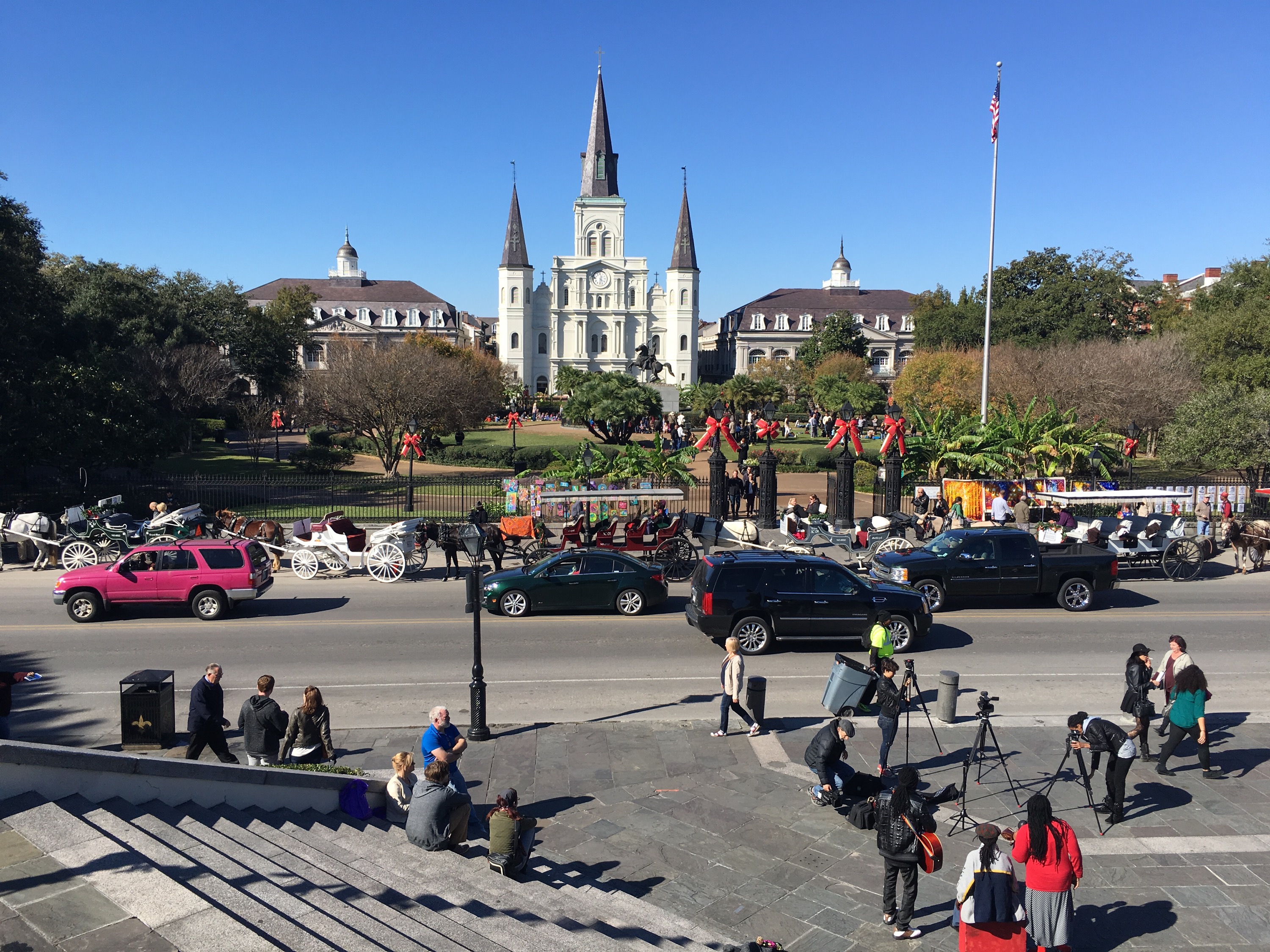 Jackson Square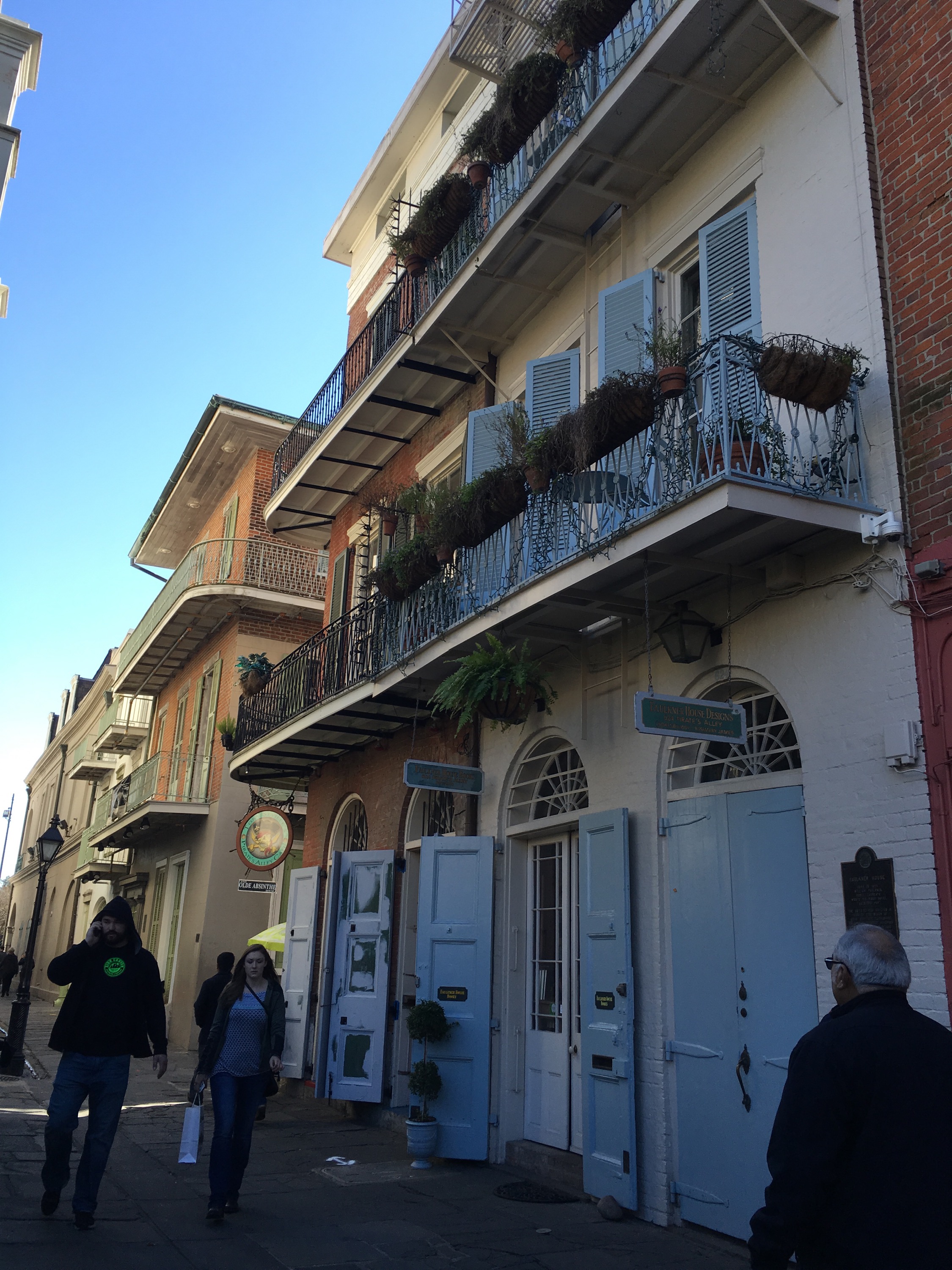 Faulkner's former apartment turned into a bookshop. Fitting. I also visited Voodoo Authentica which was around the corner and incredibly entertaining. It's a cultural center / shop run by super helpful practitioners. I ended up purchasing a couple of meditation candles for friends, and a little juju guardian for myself.
Pralines!
I felt silly booking a swamp tour, but it was worth it. Everyone was super nice and had a lot to say to us tourists, especially about Hurricane Katrina. Even the bus driver shared stories of camping out on the freeway during the storm. Actually, all around everyone in the service industry seemed to go out of their way to be nice. I found myself tipping heavily during the entire trip, as I knew that it would really help.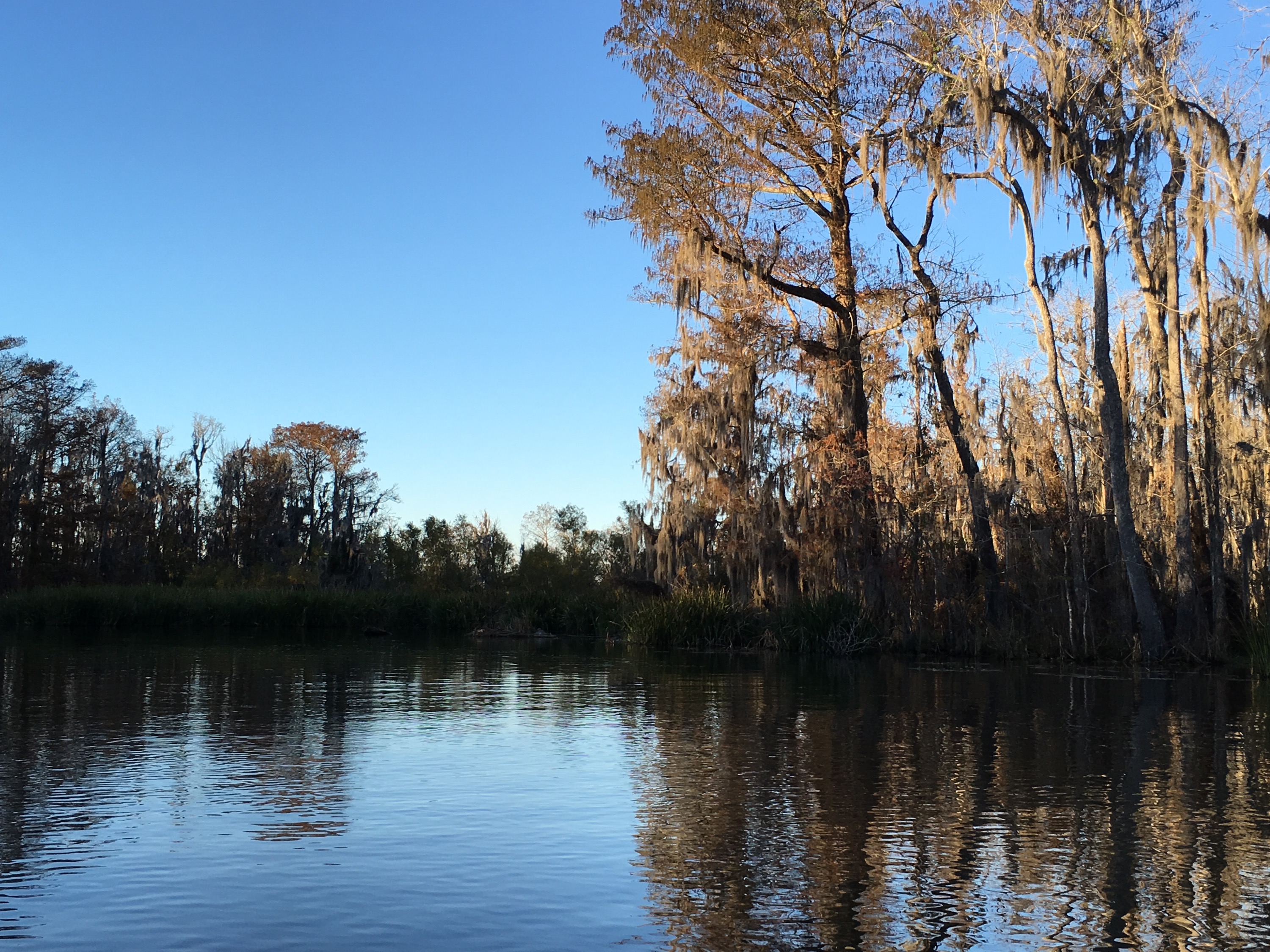 The swamp was quite beautiful.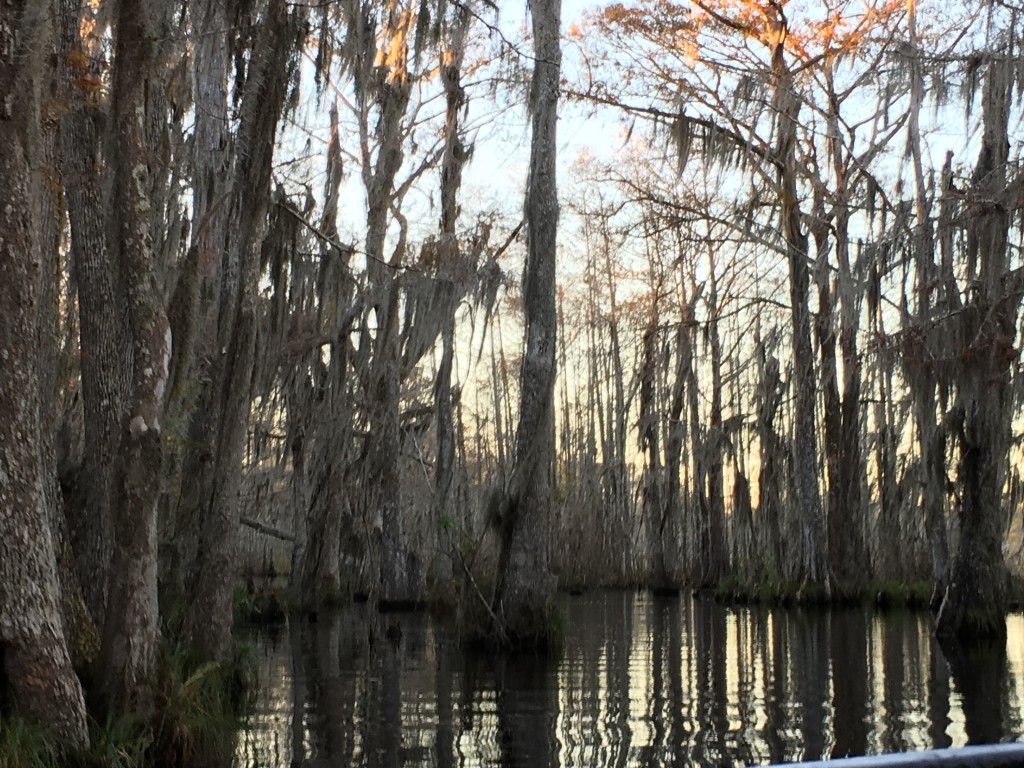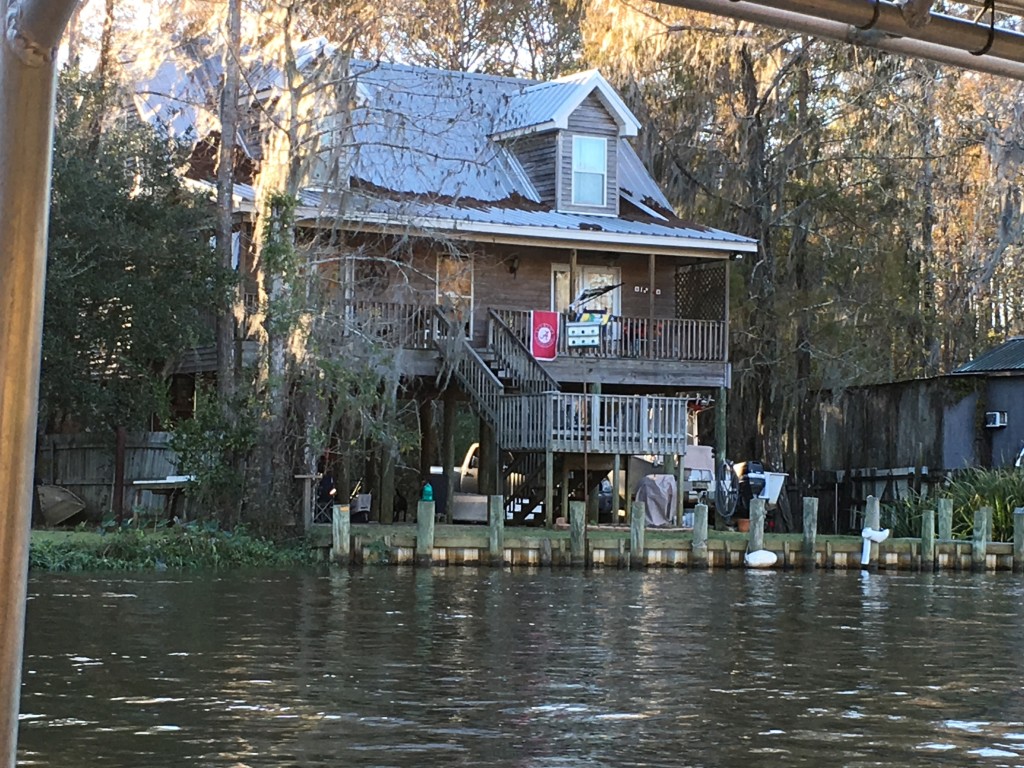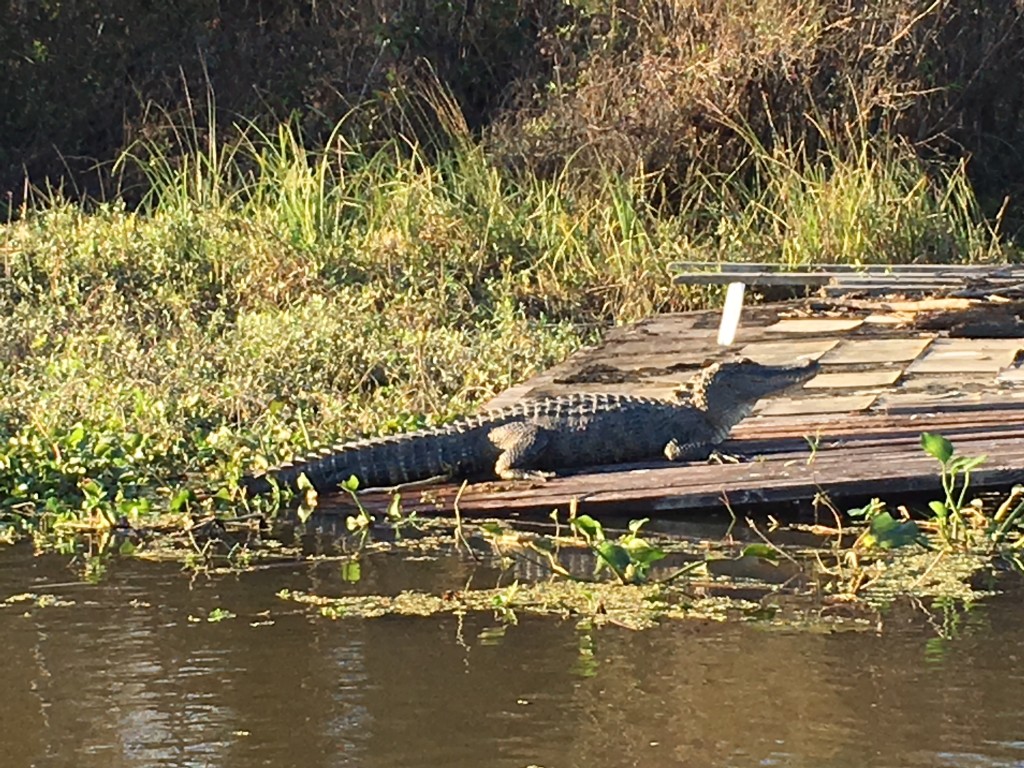 Gators!
Feeding wild pigs marshmallows.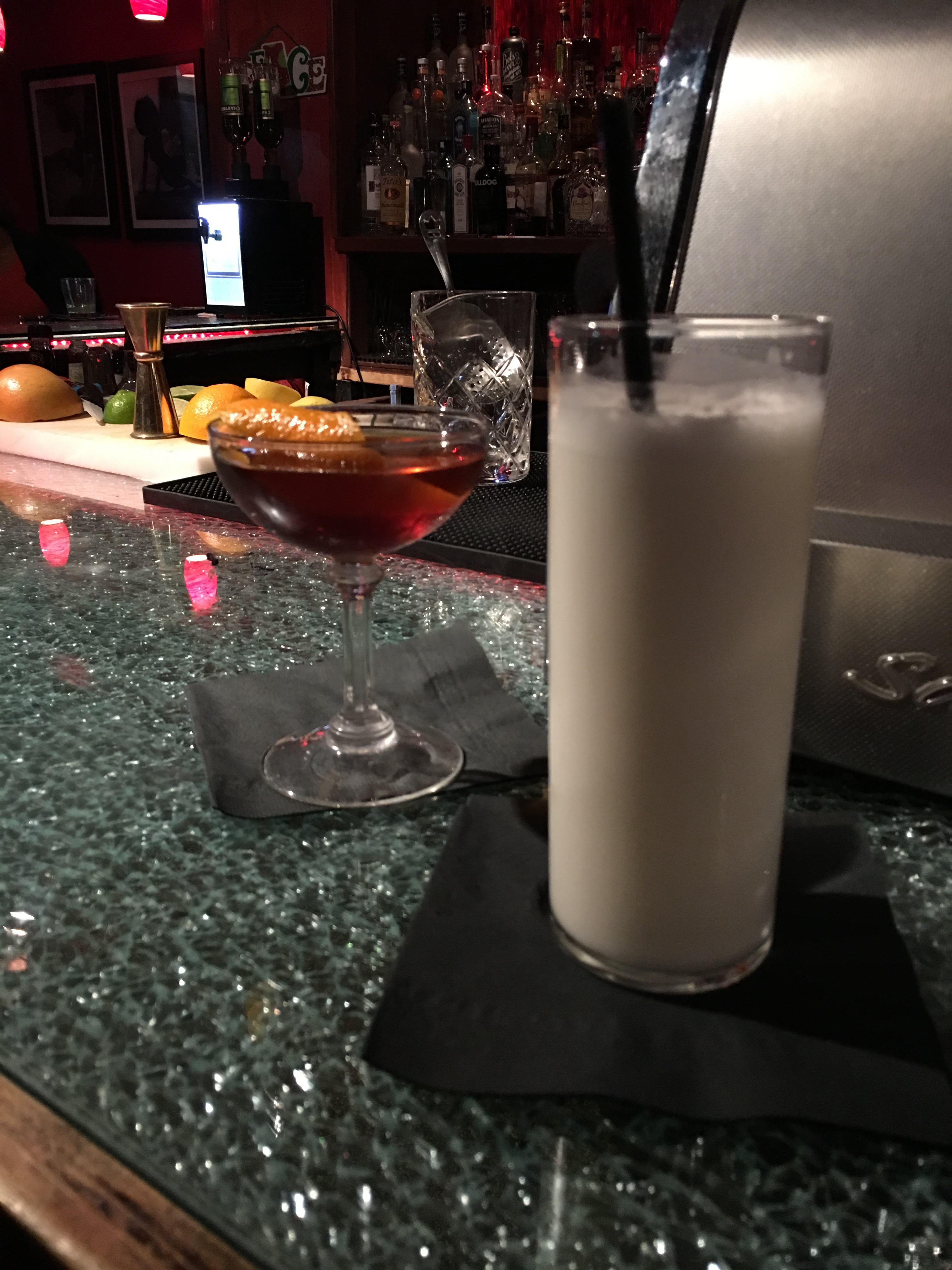 When we finally got back, I was ready for a drink. The Sazerac bar (home of the sazerac!) was unbearably douchey, so we wandered into a local bar with a curious after work crowd. After casually mentioning we were looking for restaurant recommendations, the lady next to us wrote down about a dozen options! That's hospitality. That, and being called "baby" all day long.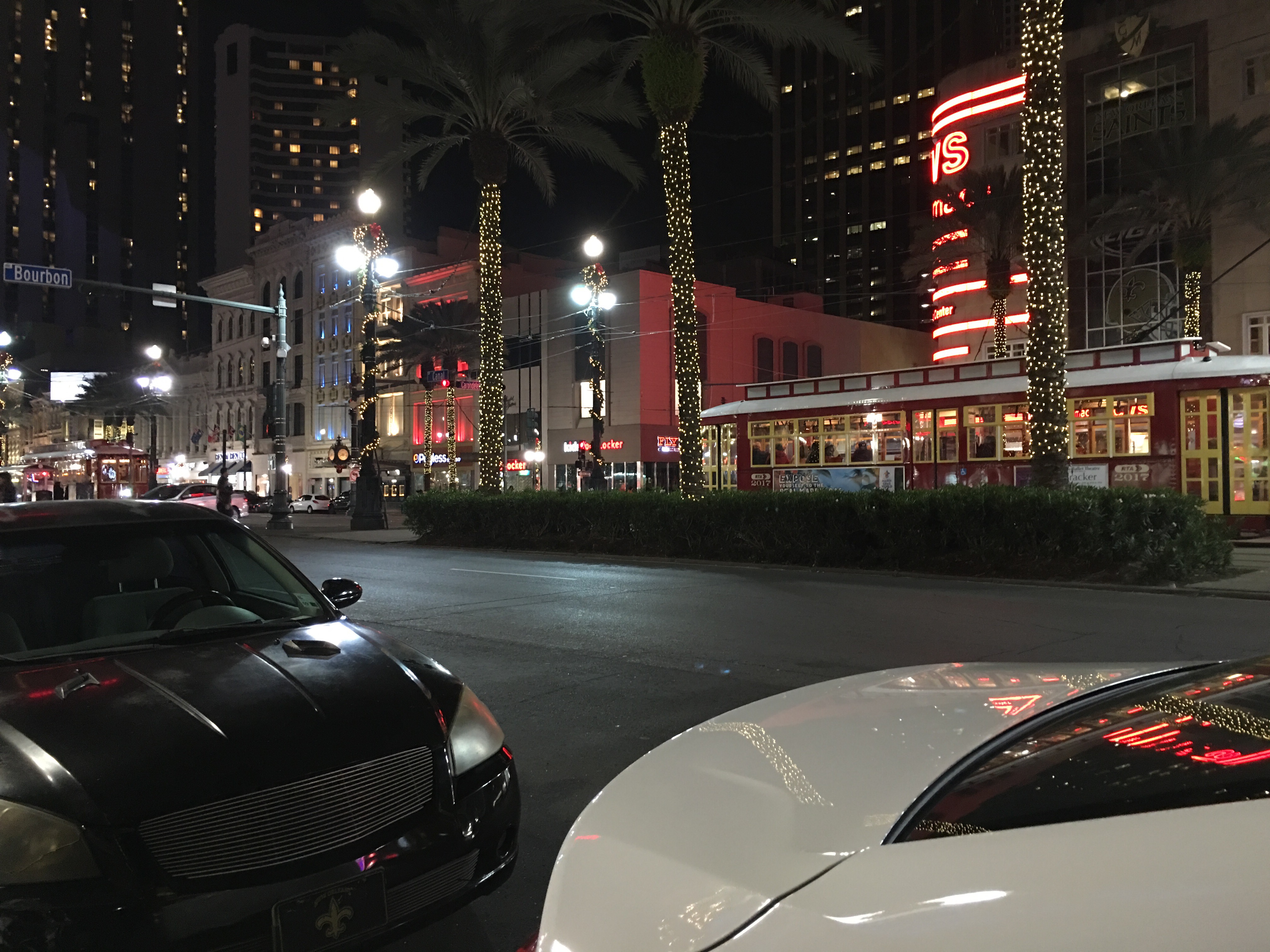 Streetcars!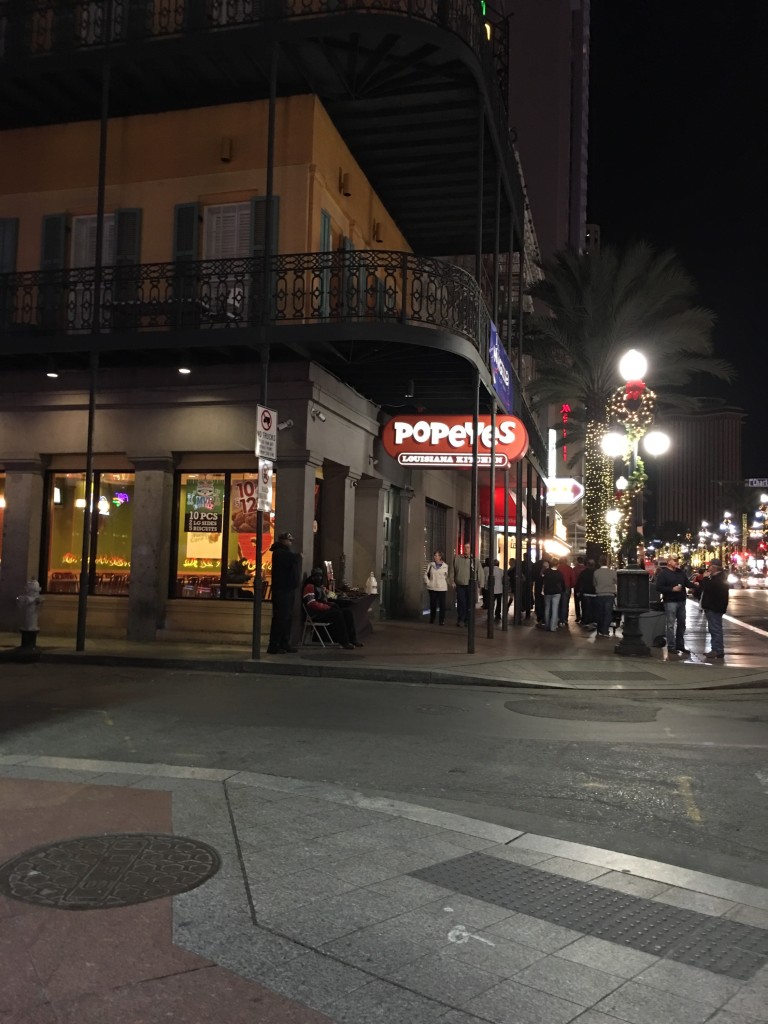 Popeye's in its natural habitat.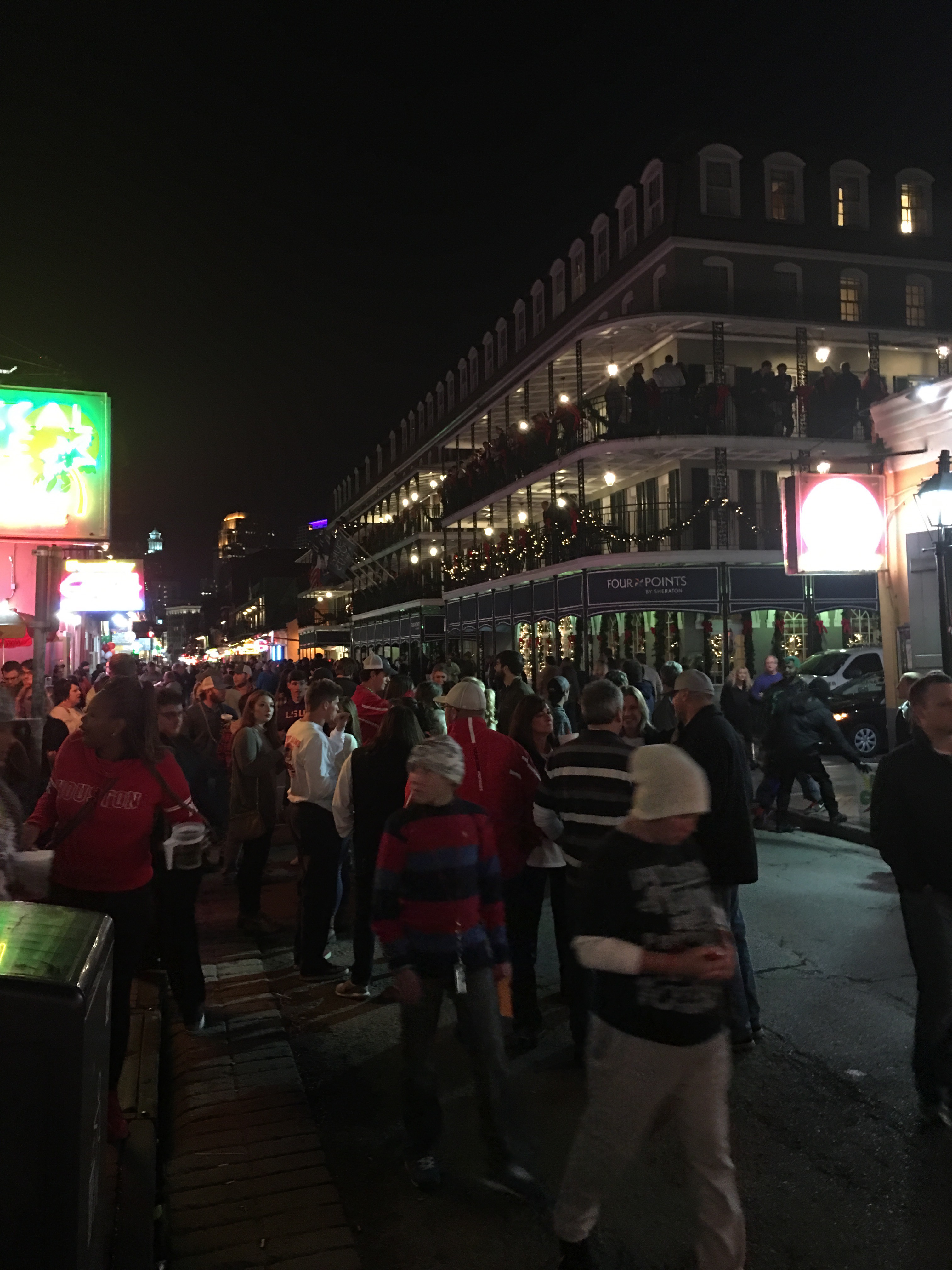 And then of course, there was more Bourbon Street. There were some amazing street performers out, including a breakdancer who slid like 10 ft on his head.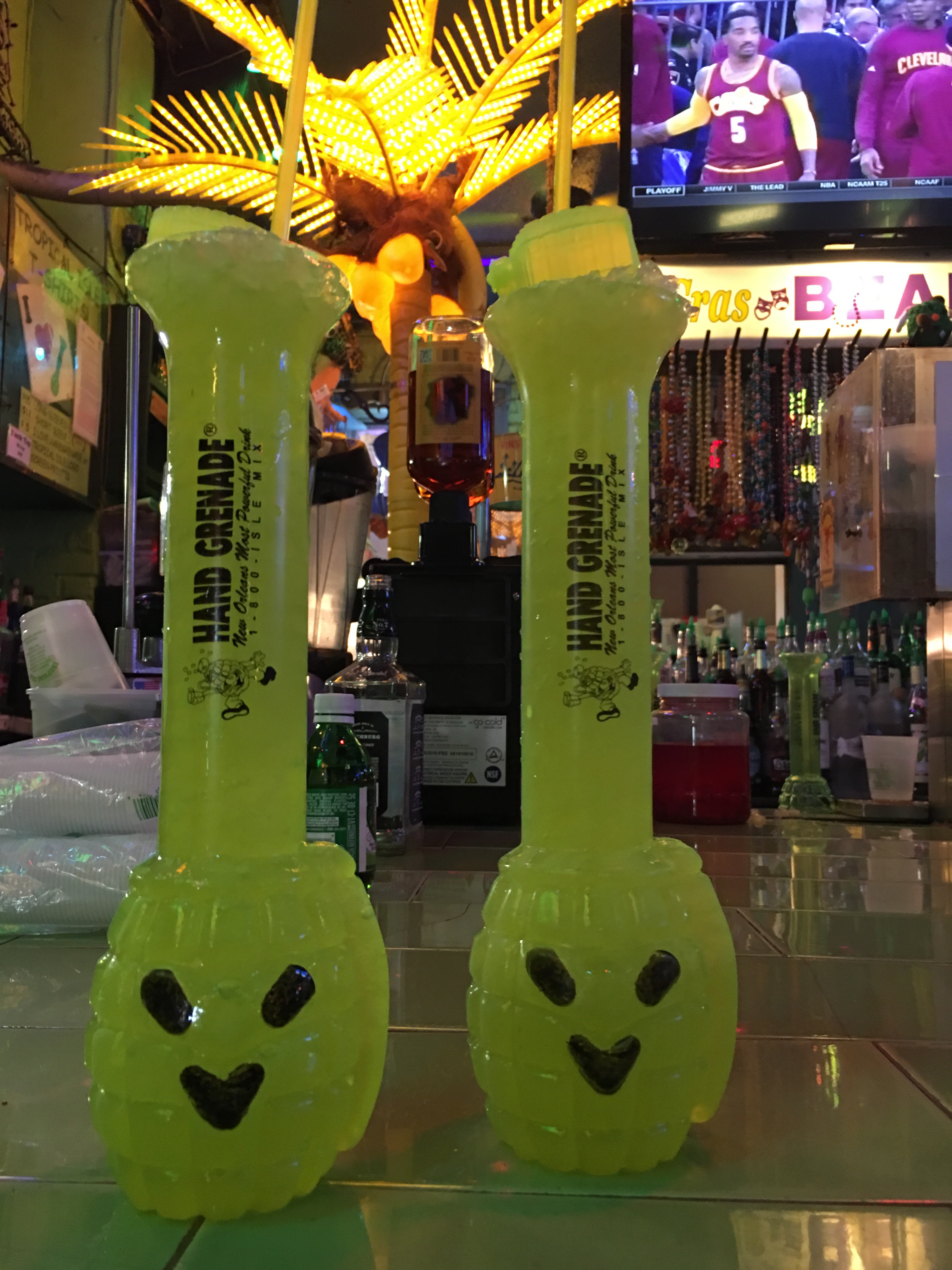 Finally got me a hand grenade. Delightful!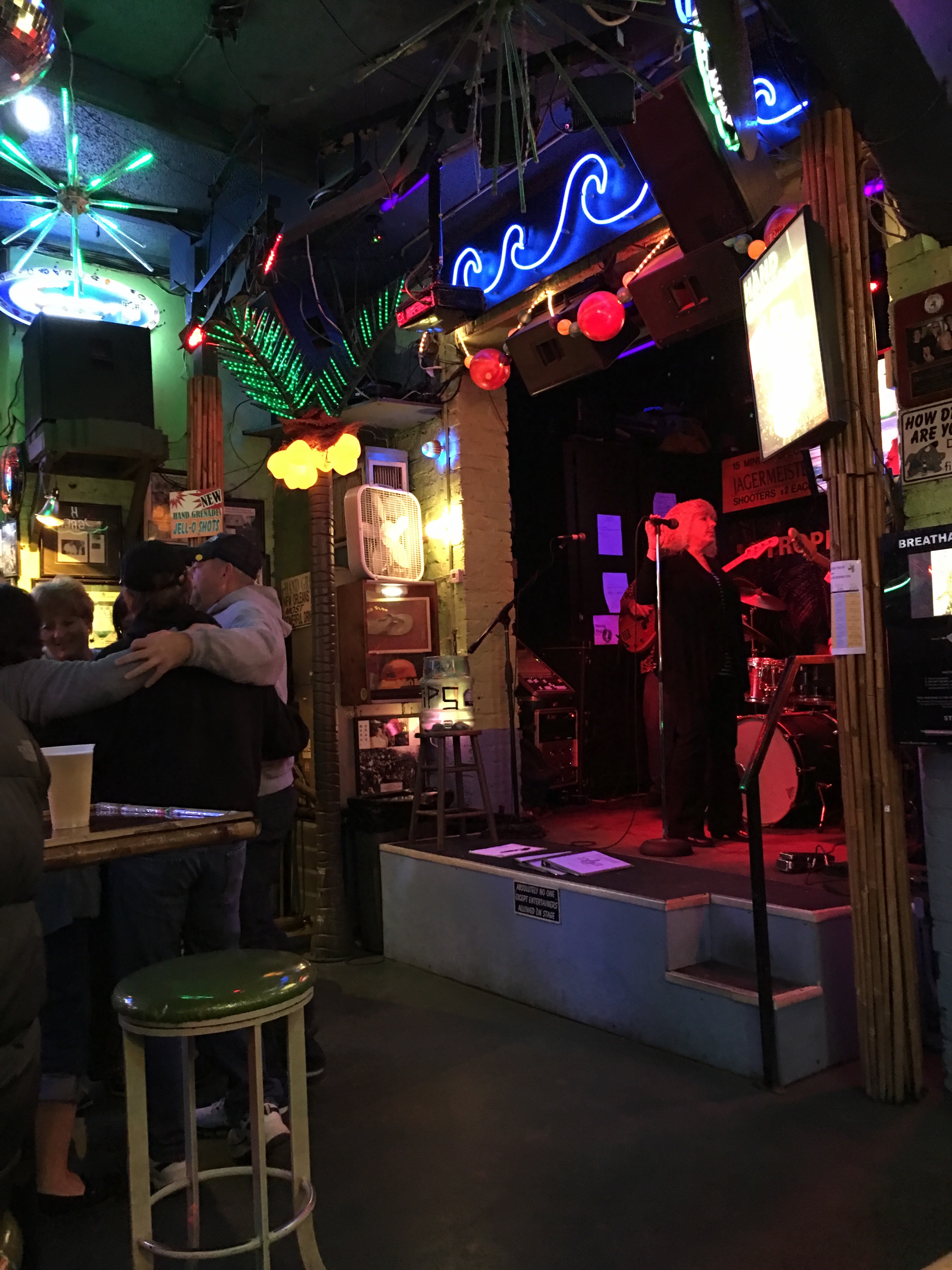 The hand grenade came from a really weird bar that was supposed to evoke the 60s or 70s? Not sure, but there was an old band playing classic rock, which some patrons loved. There was also a human sized grenade that would smoke and make explosion sounds every 15 minutes, which seemed…Â like a bad idea
And then it was over! The next morning we grabbed some quick breakfast tacos, and were outta there! I could definitely go back, there was so much more to see. Until next time, New Orleans.