I am so bad at following up on craft posts, but this time I actually finished a project :). It helped that I had Jillian to coach me through the process. My cards turned out well and I ended up passing them out on Valentine's Day.
Carving
When we last left my linocut, I'd drawn my print and transferred the image over to my linoleum block, with the help of my trusty spoon. Then came the fun part: carving out the negative space! Here it is in progress: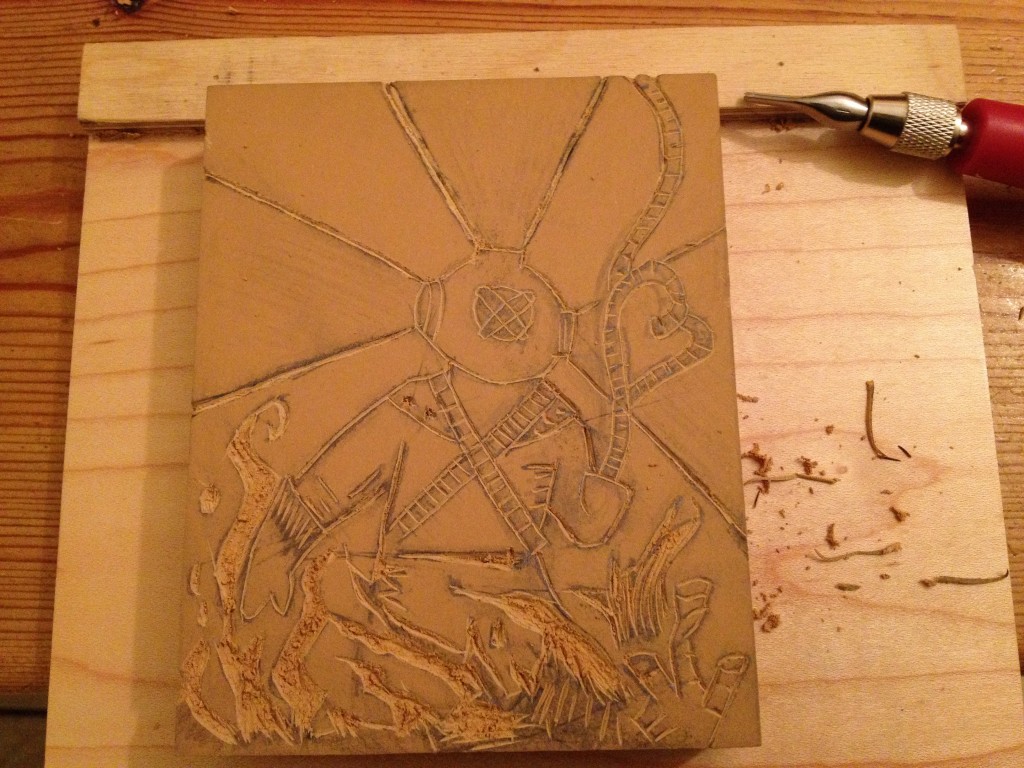 Printing
The ink that came with my kit is water-based, which meant easy cleanup. Surprisingly, the ink felt tacky and took a bit of work to smooth out.
Here's an inked up block. Also very tricky: applying just the right amount. When you apply the right amount of ink to the tray and to the block, you get just the faintest wet gleam.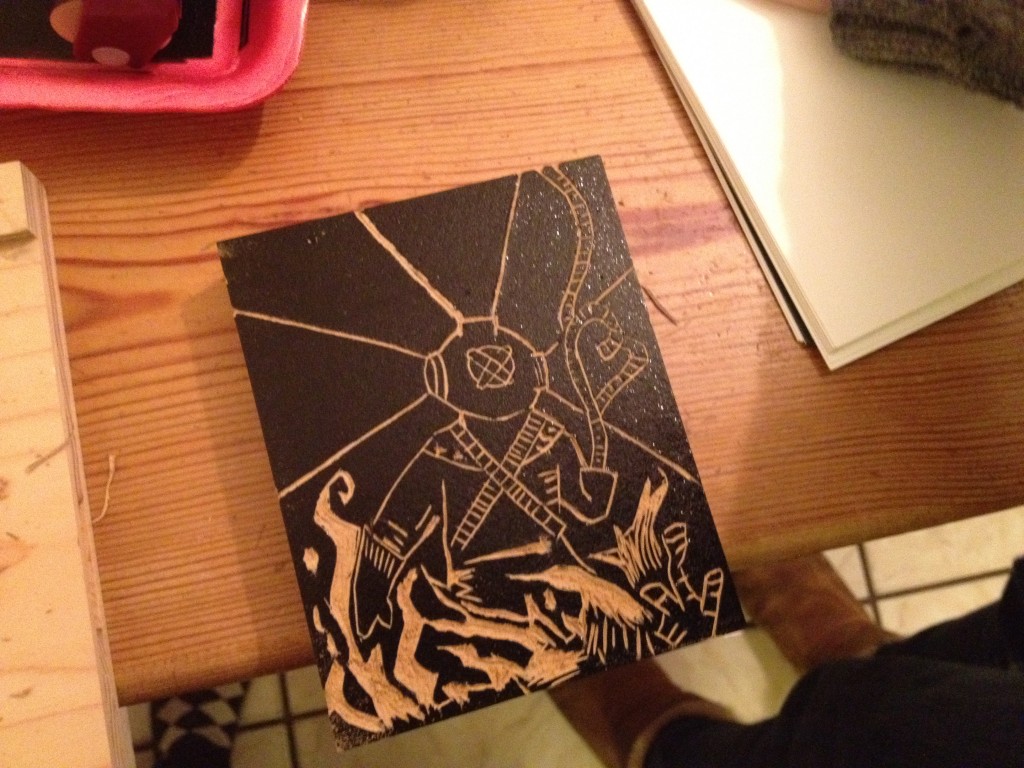 For printing, there are specialty tools, but I went back to my trusty spoon!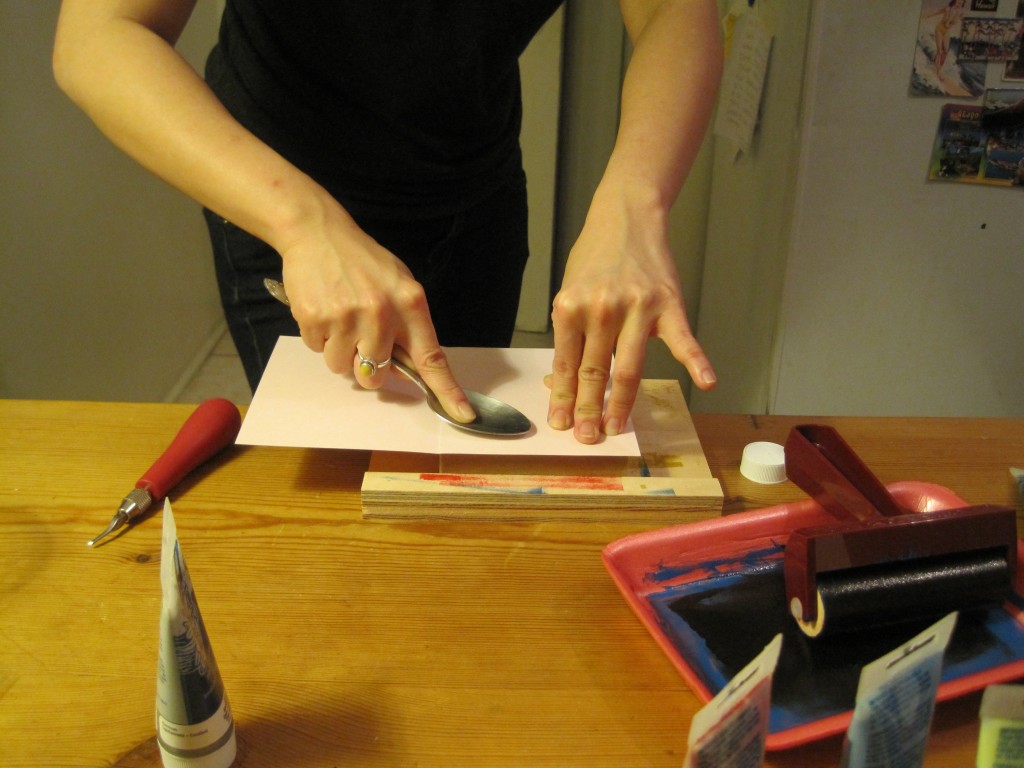 Results:
This is what happens when you use too little ink. If you happen to use too much ink all the crevices fill up and you won't be able to see anything.
Here's a print that's more successful.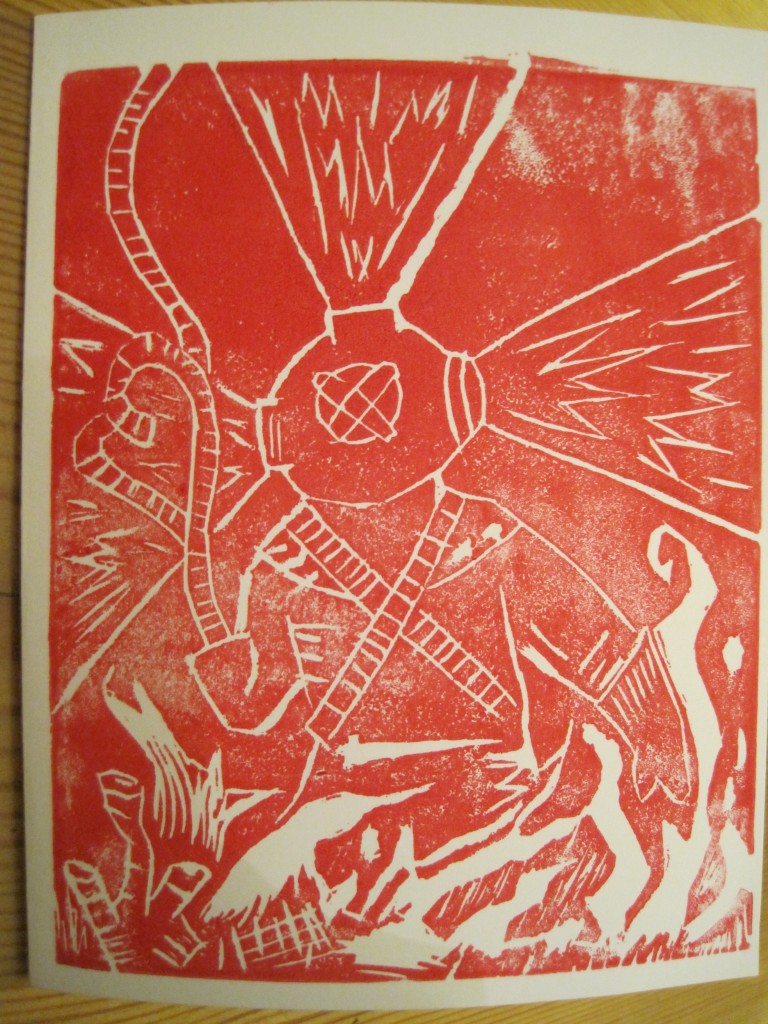 When I finally got my method down, things went like gangbusters! Here are my cards drying on my kitchen table.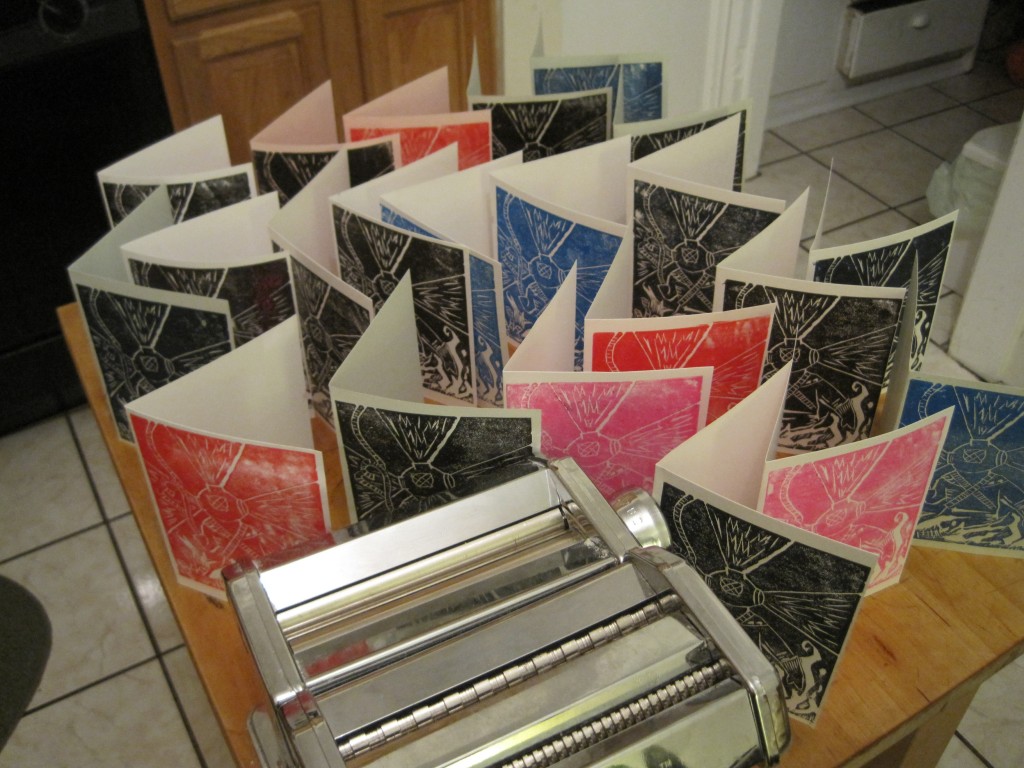 For my next linoleum block I wanted to do text, but honestly I got bored with carving out so much blank space that I scrapped it.
Possible next linoleum block subjects:
Bismarck
Cup of tea
Sea creature
A state
Business cards