When I moved to San Francisco I had to re-home my cat Catullus. He went to my Uncle Mao, so I know that he had a good life. But I've wanted another cat ever since. In fact, I remember in a therapy session maybe about eight years ago, my therapist asked me what I wanted out of life. All I wanted was a job that I enjoy that pays well, and a cat.
One perk of moving to Philadelphia was that Ryan and I would be able to get pets without worrying about landlord issues. Bogie came to us by chance on a visit to the SPCA on our very first day in Philly. We saw him, we met him, filled out paperwork, and we had adopted a puppy in a few hours. When I asked about getting a cat as well (I fell for a few hard that day…), the SPCA suggested waiting until Bogie was older, so that he would have training and impulse control.  Bogie is 10 months old now, so it seemed like now or never as far as adding another animal to the family.
I'd been creeping on Petfinder on and off since April of last year, and a few weeks ago I started looking again in earnest. Ryan wanted me to consider getting a kitten so that it would grow up with Bogie, but my dream was to rescue a fat male adult orange tabby who was especially sweet.
I found a few rescue cats that I was interested in, but I wanted to meet them in person instead of applying first. Why invest all the time passing adoption screening when you haven't even met the cat yet? So I decided to hit up the shelters on February 1 (Saturday). Philadelphia being the sports crazy town it is, the shelters were running a Super Bowl pet adoption promotion – $25 off adoptions at the SPCA, and all adoptions FREE at ACCT. I guess the promotion worked, because the SPCA and ACCT were pretty bare compared to when I'd last visited in July. I didn't have a love connection with any cat, and surprisingly went home empty handed.
That afternoon I applied for a cute kitten named Max. The adoption application took about 30 minutes, which was a surprise to me. They wanted me to describe my situation (rent or own, do the windows have screens, backyard?, who lives in the house, how old is everyone, any dogs?, what are their personalities and training history, list your past pets and how they died…) explain what I'd do in so many various scenarios (have to move, get pregnant, lose job, etc). And they wanted to inspect my house, call 3 character references, and my vet.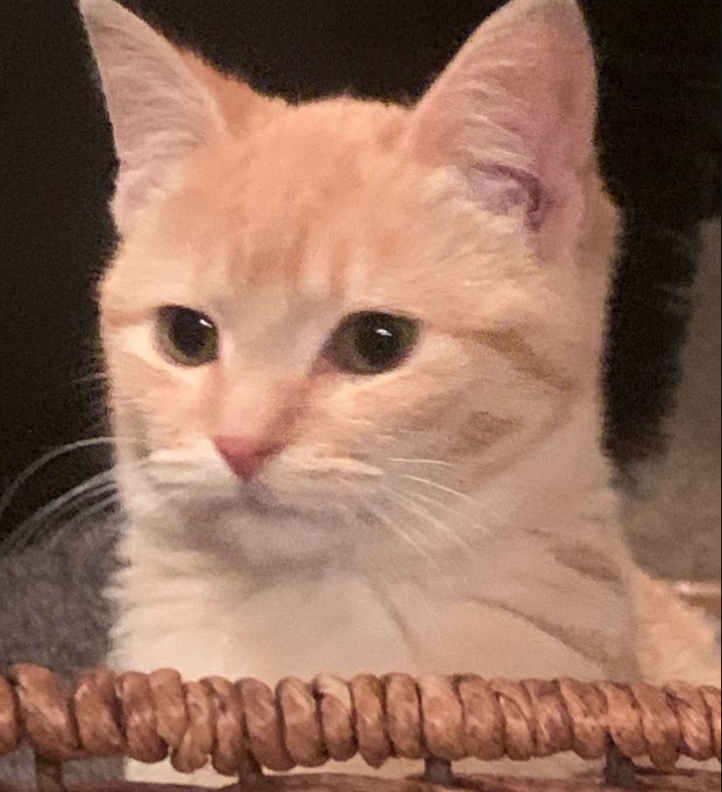 The rescue was a volunteer operation, so I didn't hear anything back for a few days. Several days later (Monday) I had to go downtown to get my laptop fixed. Afterwards, since I had kitty fever, I visited Morris Animal Refuge, which claims to be America's first animal shelter.
I met this absolute cutie named Sebastian, but it wasn't a good fit. He had been surrendered by his owner for playing too violently with his kitty sister, and was not dog friendly at all. He even hissed at a dog that passed by his cage.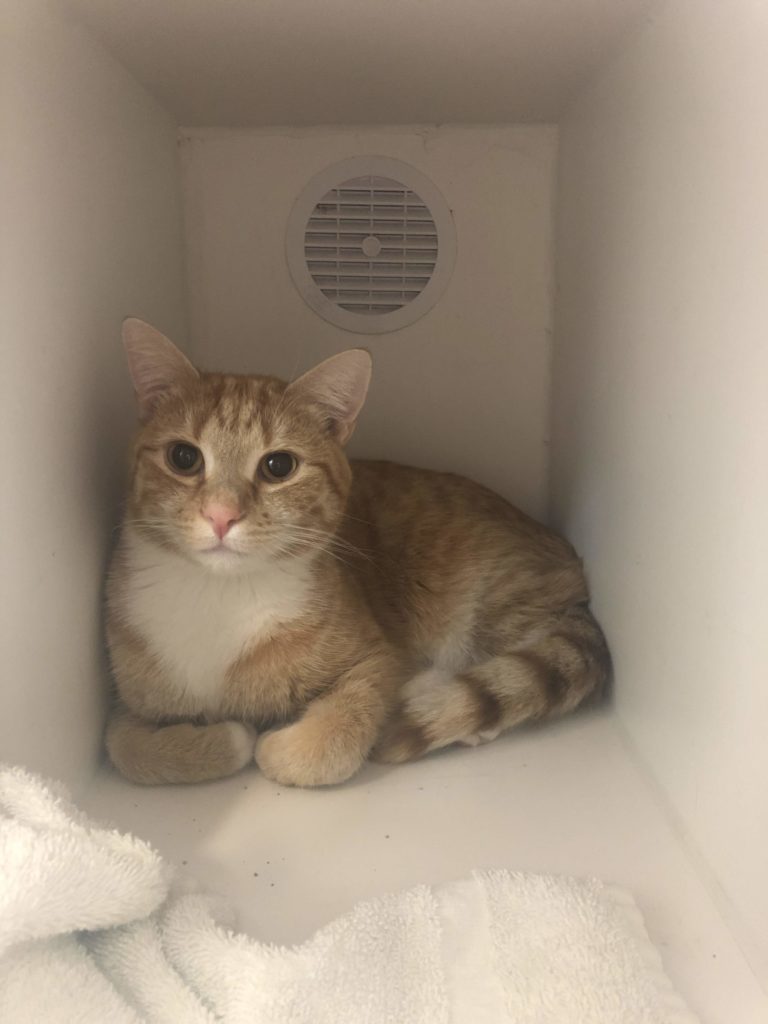 While I was there, I was trying to chat up a lady that came after me, who was just looking for "a cat." She saw me playing with Sebastian, and met him right after me. When I went to pet him again, I heard her in the background talking to the adoptions officer. She was interested in adopting Sebastian, and the officer explained that adoptions were  "first come, first serve." I stepped into the lobby to find her furiously filling out paperwork. I asked her if she'd "fallen in love." She said yes, but she wouldn't tell me which cat it was. She was trying to adopt that cat from right out under me!! It was hilarious. And cut-throat, really.
When I got home, I applied for another cat I was interested in – Sir Walter. He was a snuggly fat orange cat who was ok with dogs. Bingo! And unlike a kitten, I was really saving a life.
The cat rescue got him from ACCT, where he was surrendered by his previous owner. His original name was "Fat Cat" and he  was 6 years old, 17 pounds, flea-infested with matted fur, not microchipped, and had never seen a vet. The owner even thought the cat was female! The owner took him in when a neighbor left him out on the street when they moved. After two years, the owner had to move as well, and couldn't keep him.
The application took me about 40 minutes to complete, but the rescue that was fostering him (Whiskers of Love) was much more responsive, and I heard back that day that my application would be processed in 24 hours.
The next day (Tuesday) I was approved! I could go meet him a few days later, and if it was a match, bring him home. So I withdrew my application for Max.
Friday Ryan and I took a Lyft about 30 minutes out to a pet store in Northeast Philadelphia. We met Sir Walter, and that was it. He was just as sweet and docile as could be. They had him on a cat harness, and we walked him around the shop! I knew that he was just right for our family.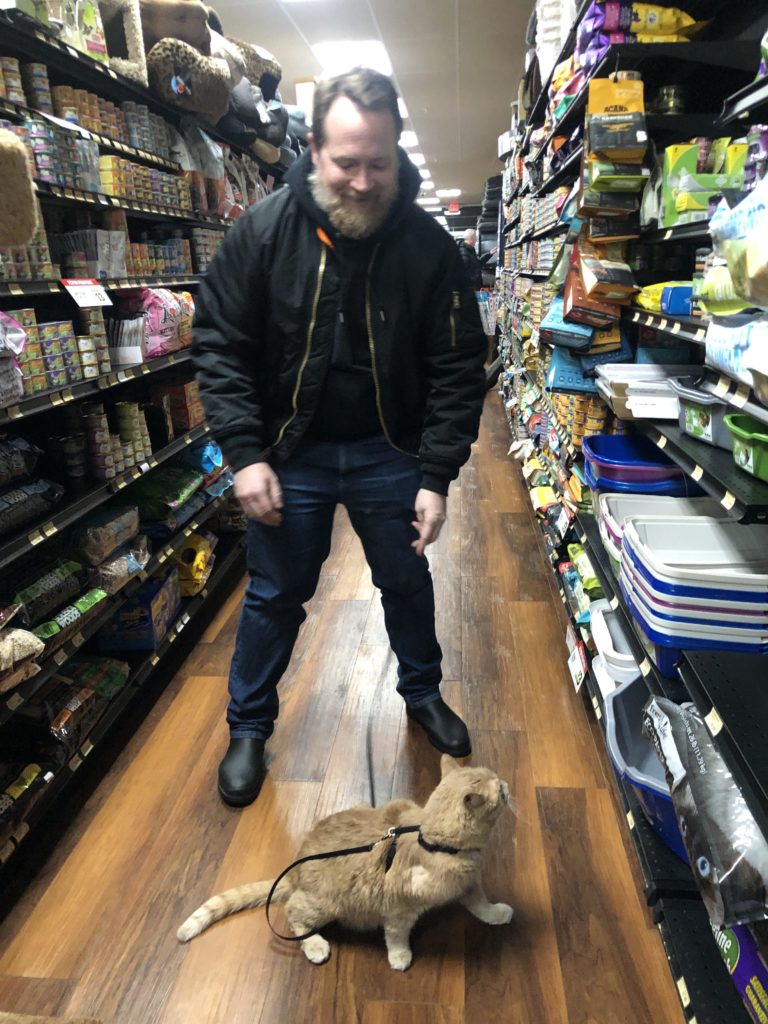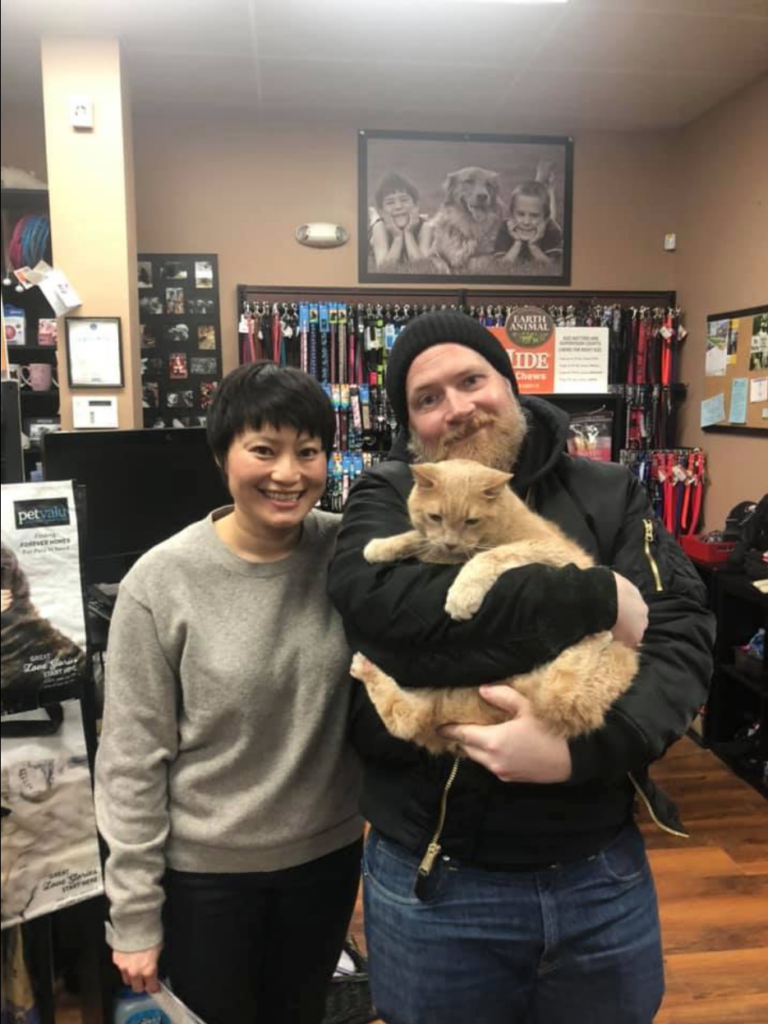 We've had him for three days now, and he's been great. Totally chill with Bogie, and very quiet, doesn't meow at all (Bogie doesn't bark at all either, super weird). He just loafs around and purrs. He never complains, even when you're washing him. You can pick him up, put him in your lap, and he'll just stay there for endless pets. I love him already. I went back and forth on names for a few days (because Sir Walter was REALLY good), but have decided on Seymour. He's named after another chubby yet gentle ginger – Philip Seymour Hoffman. 🙂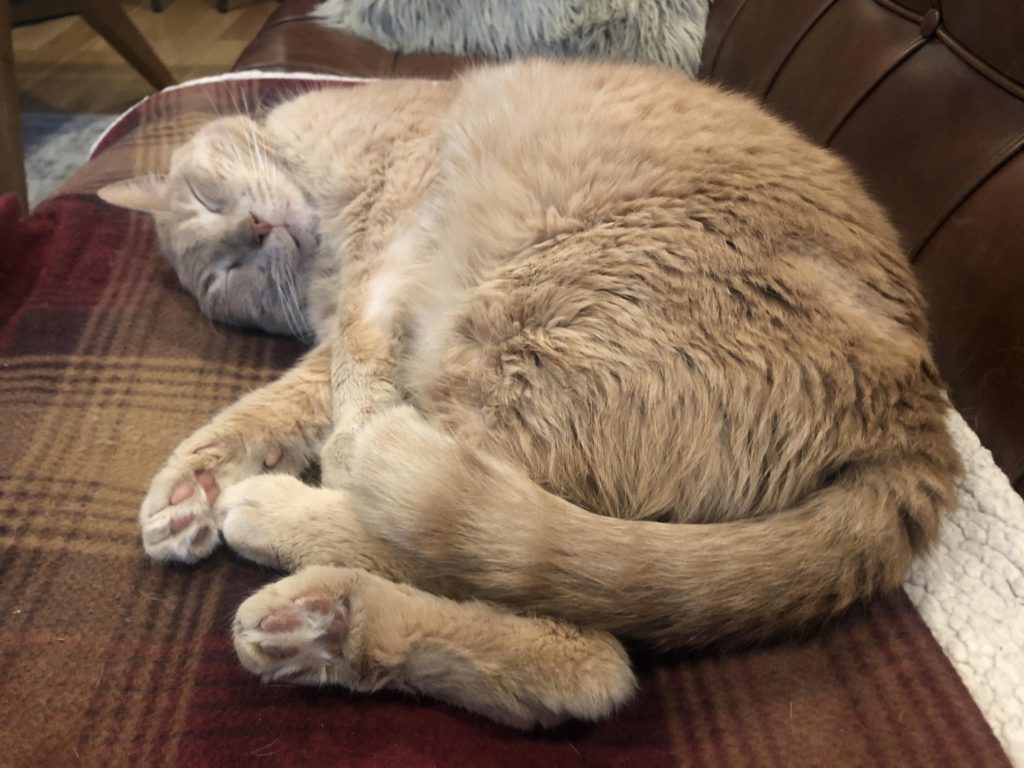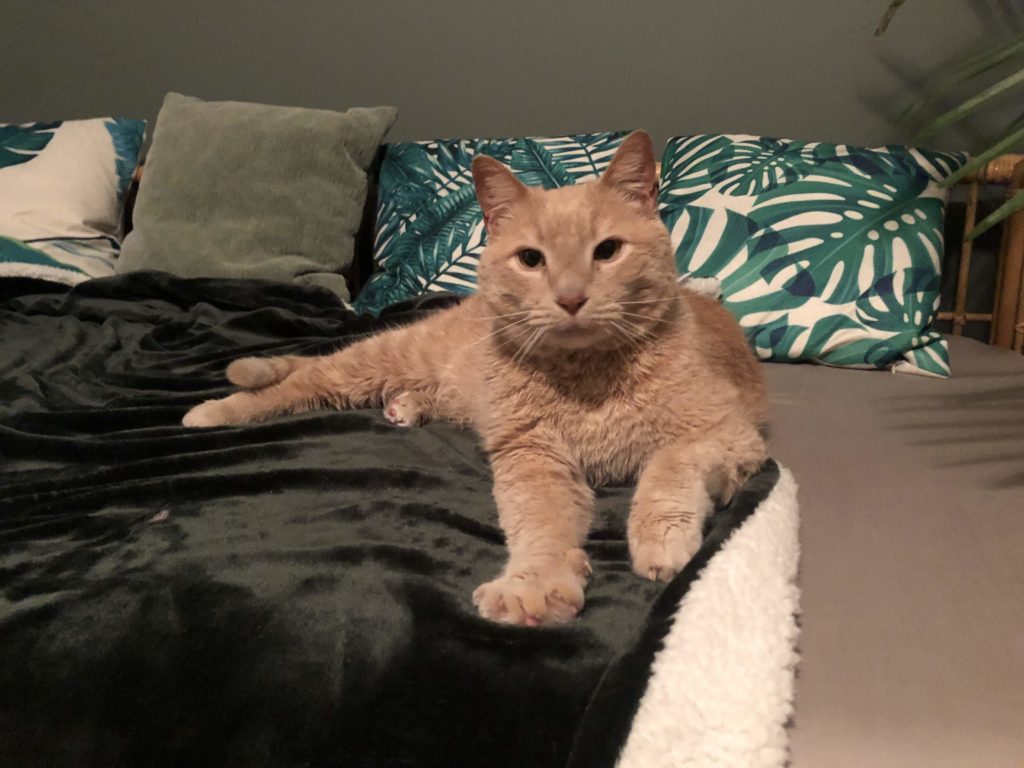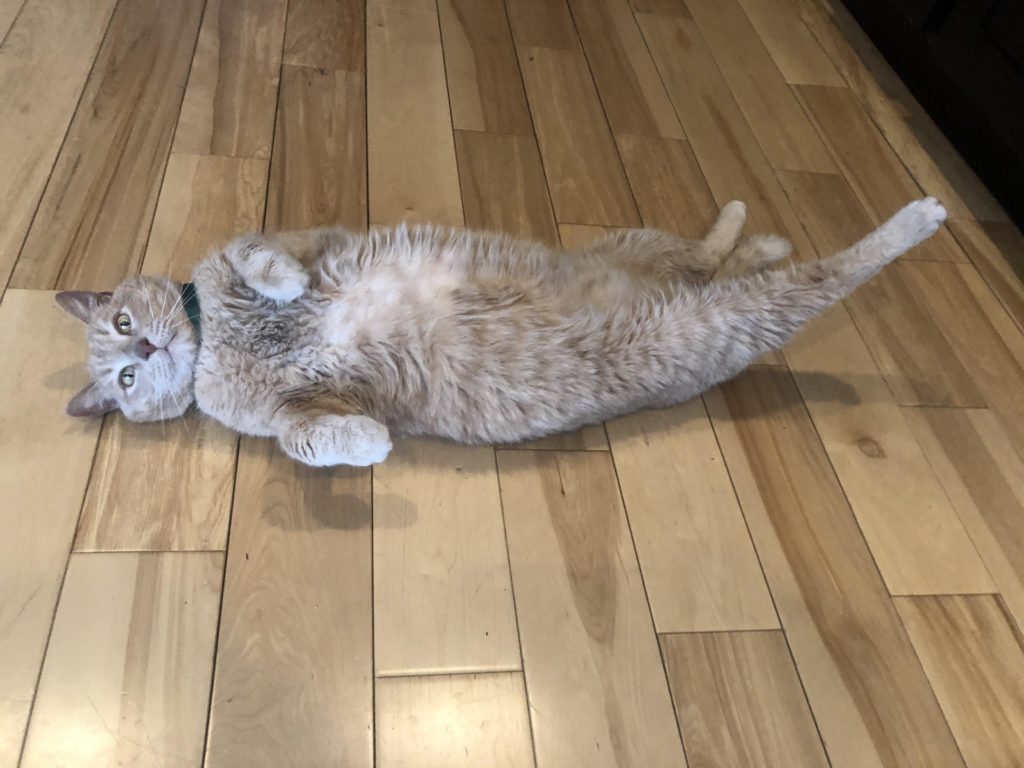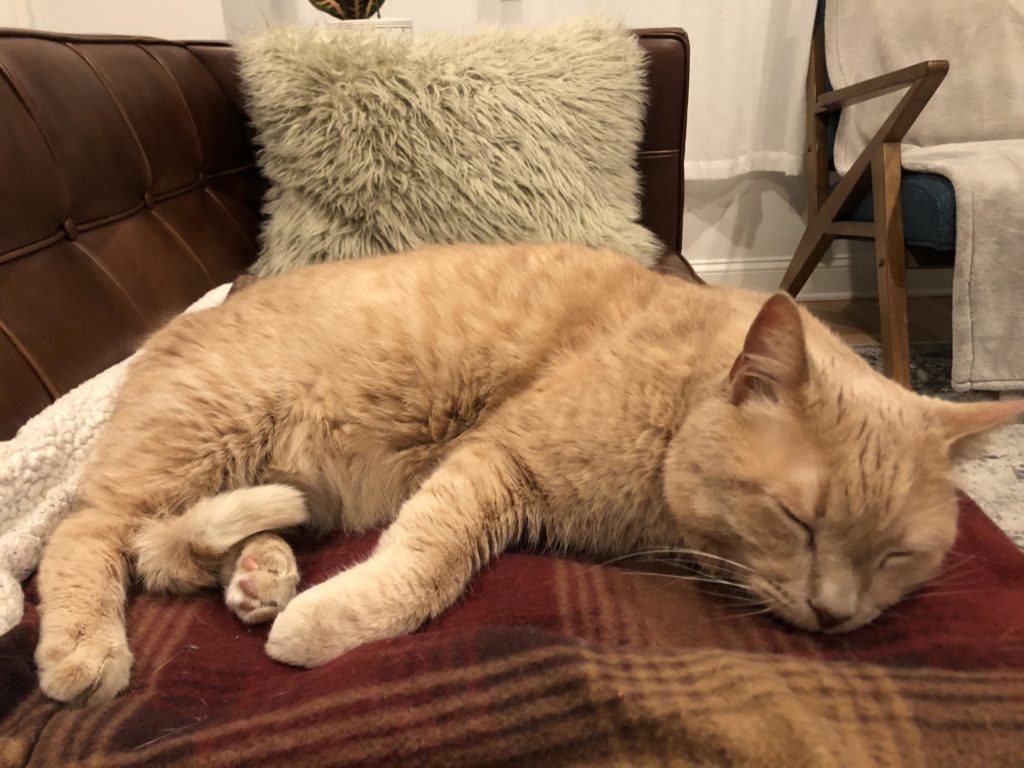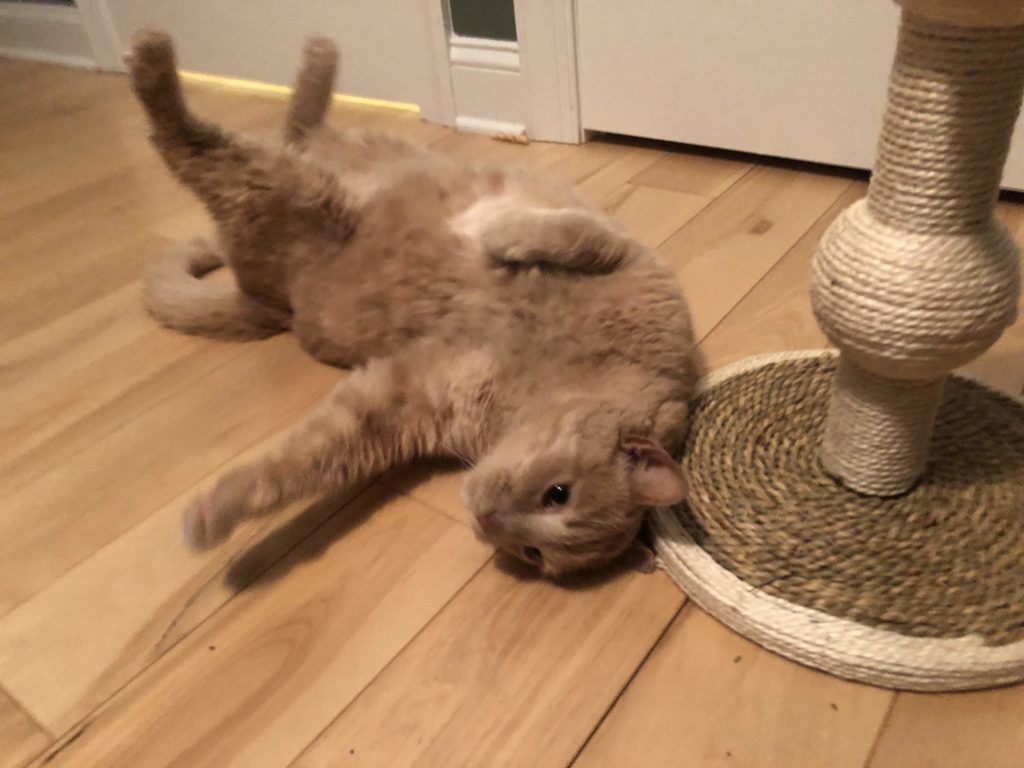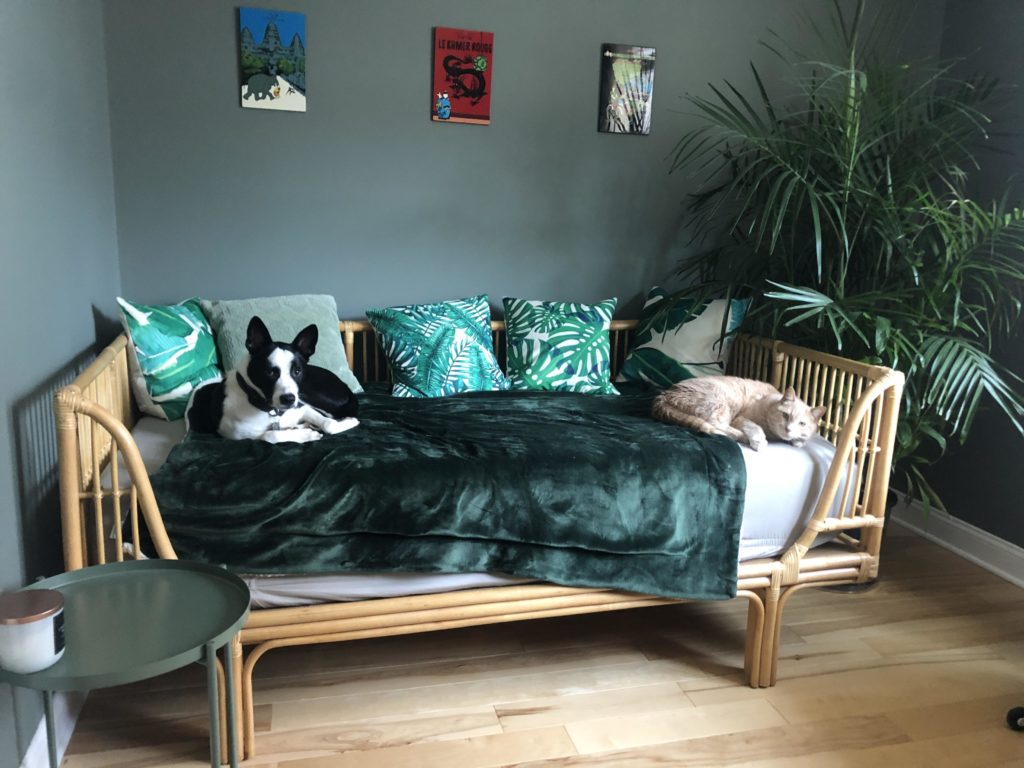 Oh, last point – I was pretty hesitant about adopting through a cat rescue, worrying that I wouldn't make it through the picky adoption screening gauntlet, but Whiskers of Love was great. The foster mom really knew a lot about his personality, and when I had litter box troubles a few days later, they were quick to help with more info. Would use them again, but I don't think Ryan would let me have ANOTHER cat, lol.