Friends who follow me on Instagram may have noticed a few pics from last weekend chronicling my treacherous hike on the Taco Bell Trail.
Hold on, let me explain myself.
About a month ago I was at a friend's pool party reading the latest issue of Lucky Peach. The topic of the quarter was travel, and I was entranced by a great 4 page story about the author's emotional attachment to Taco Bell. He was an artist, and loved Taco Bell so much that he created a Taco Bell drawing club. Yeah, it's what it sounds like. The story ended with the author's description of the best Taco Bell he's ever been to. It's in Pacifica, which is about 20 minutes from SF.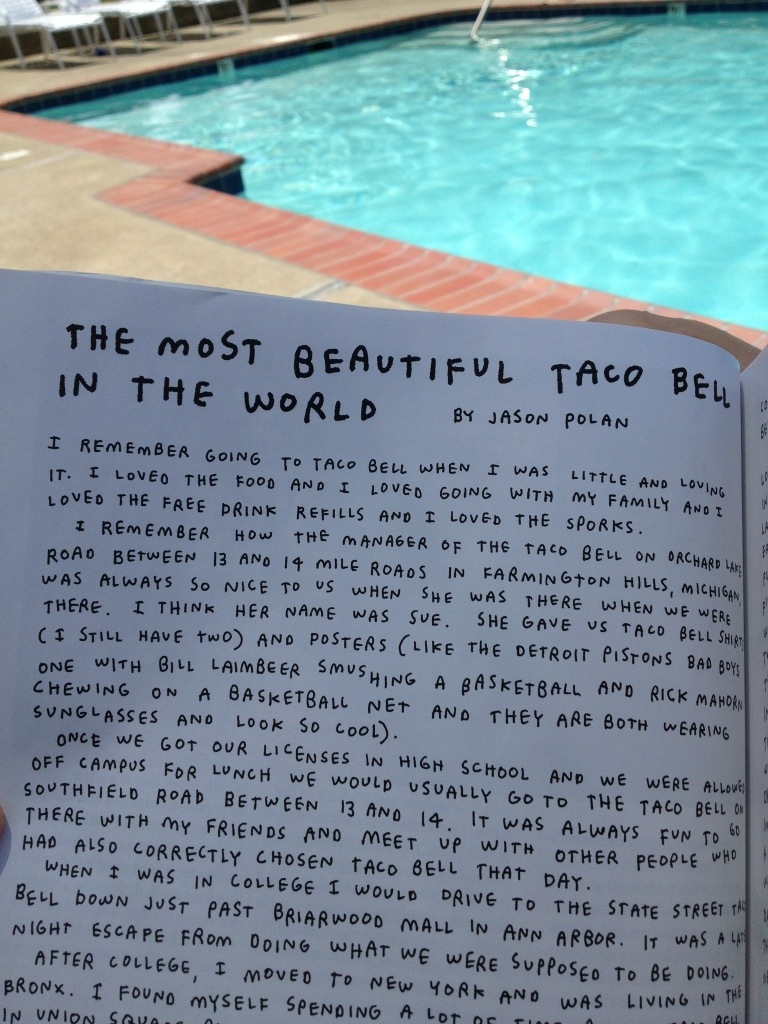 My ex-coworker and close friend* Cody loves Taco Bell as much as I do, and indeed moreso, so I sent him a snap of just the story headline. He thought it sounded awesome, and mentioned that he's always wanted to write a similar story about the one in Pacifica… I knew then that a trip to this Taco Bell was in order.
(*This is a true statement, and I only mention it because you know, I'm not a weirdo that just texts everybody about Taco Bell.)
The timing was great because my friend Pravisti lives in Pacifica! I weaseled my way into her weekend with a few strategically placed texts, and then it was on.
Ryan and I hopped on the BART to Pacifica, and we spent the night doing Pacifica type things with our host, such as being cold and eating burgers while spotting important techie people at trendy family friendly restaurants. We drank some beers, and I bought some canned cocktails from the liquor store ("Manhattan" and "Long Island Iced Tea") that… when push came to shove, I was honestly too terrified to drink. Then we watched Honey Boo Boo for about 4 hours. I'm not kidding.
The next day we went for a run in the morning (training for a 5k).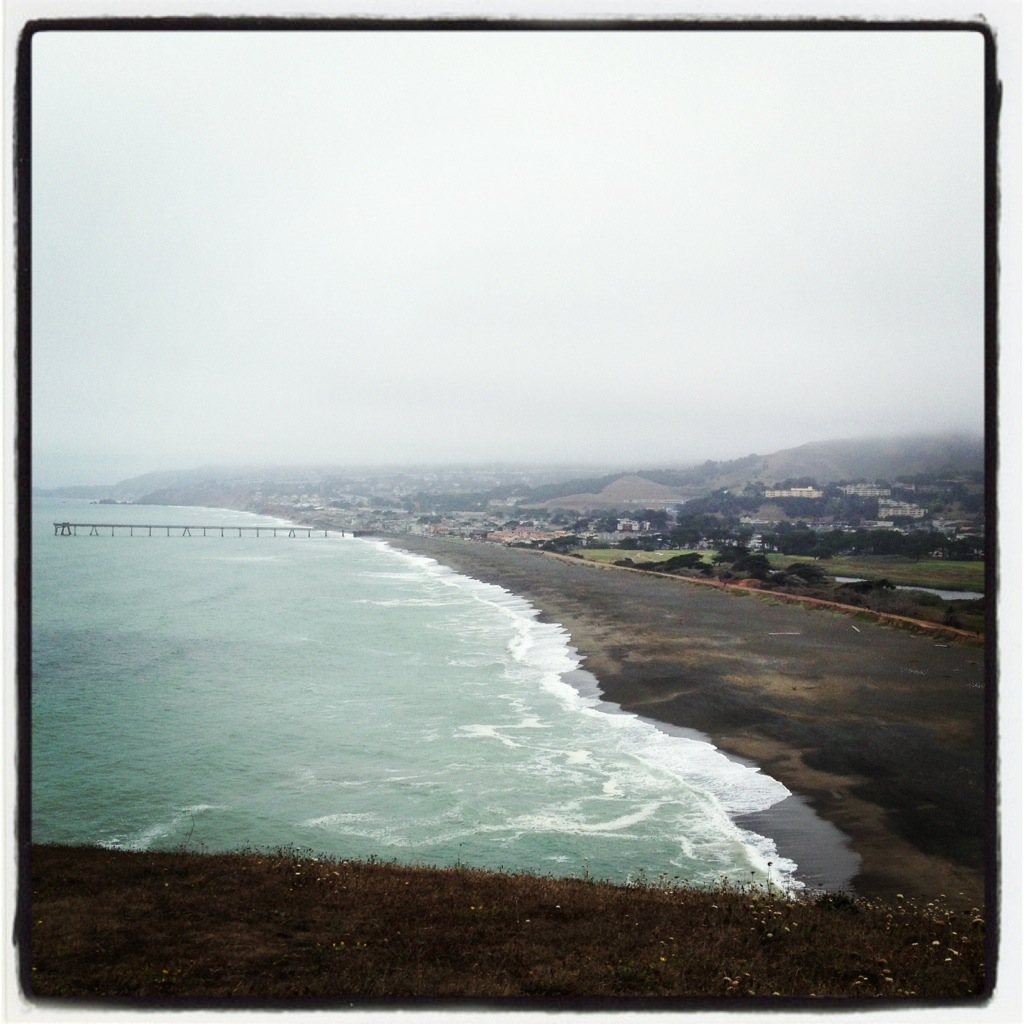 Then we hung out, watched some show about cat whisperers and had some more beer. Later in the afternoon it was game time for Taco Bell. That was when Pravi finally looked up the details and we saw that it was 3 and a half miles to Taco Bell. Walking there would take at least an hour. Getting back would take an hour. SHIT.
We thought about driving there, but you know, I had this dream in my mind of HIKING THE COAST to Taco Bell. After some conversation we said hell, let's do it. Seven miles be damned.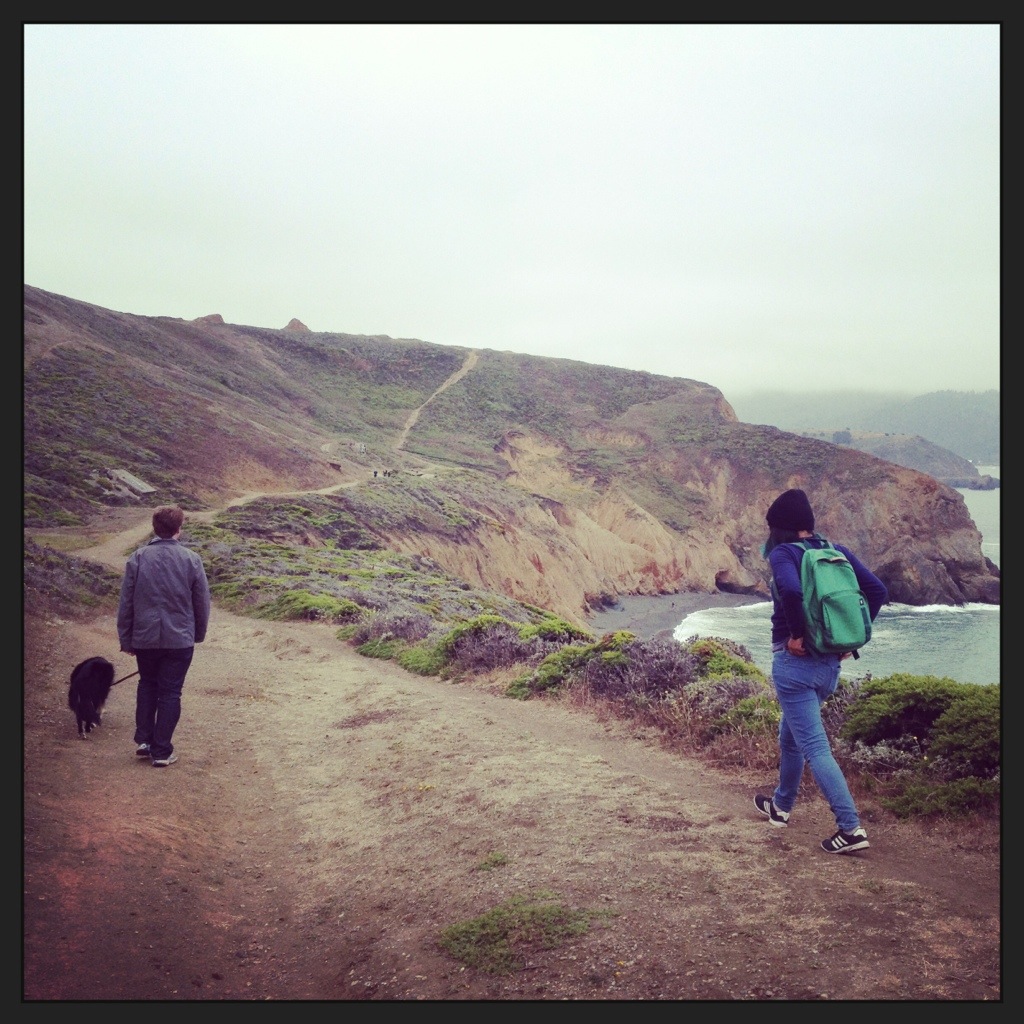 We begin upon the road to Taco Bell with a dog that is 50 years old in dog years.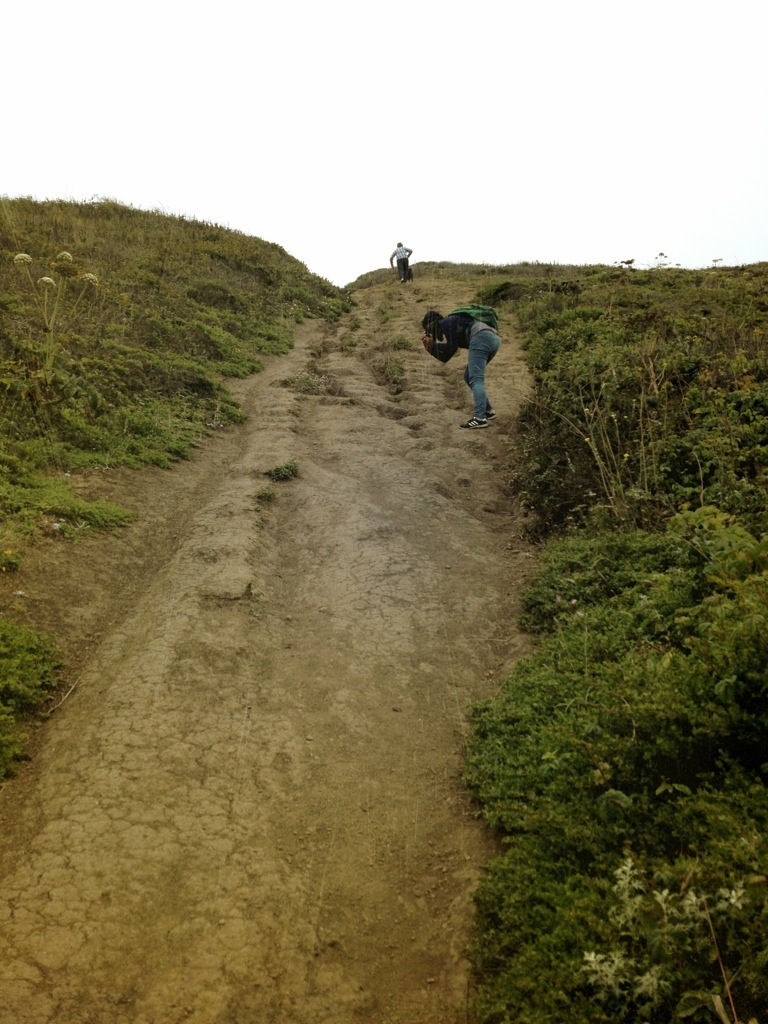 The hills kind of sucked.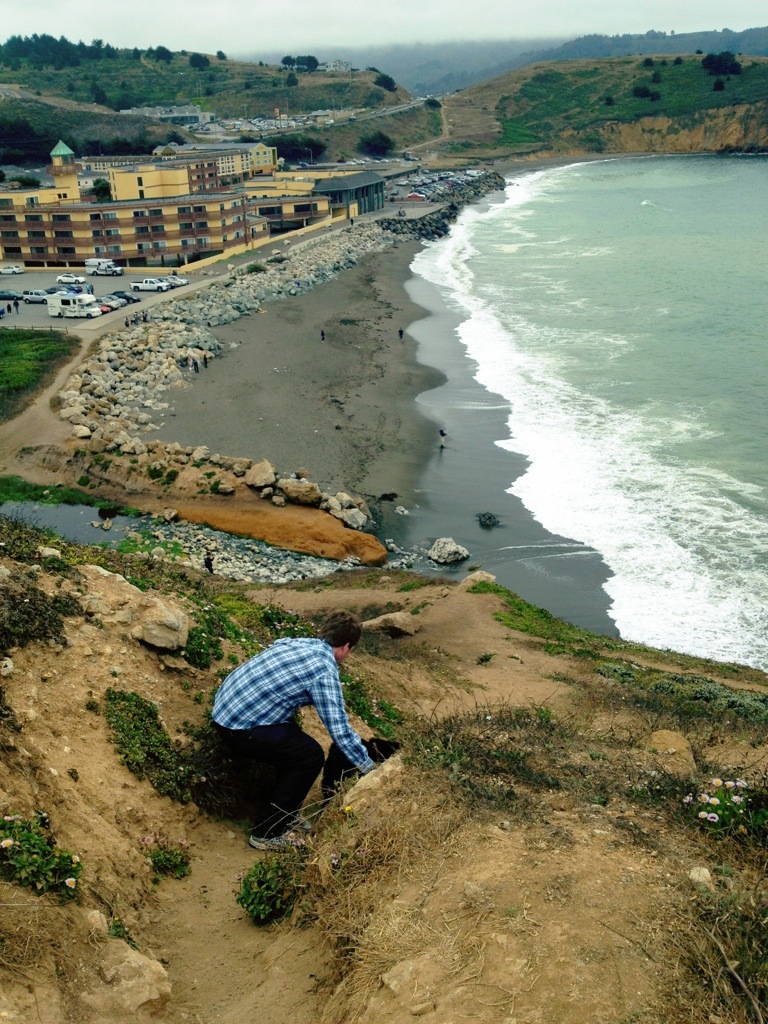 But getting down was scarier. I am good at going up, but not going down. So I sat on my butt and slid down the other side of the hill. Ugh.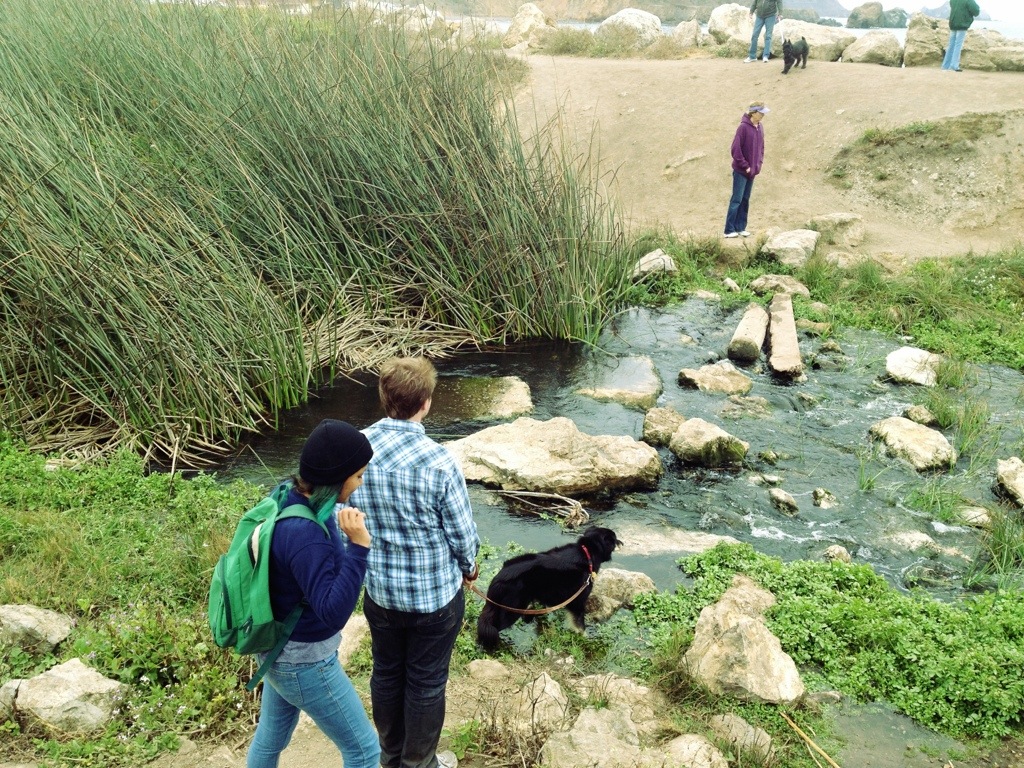 After several buttslides, and after passing several beaches where I just wanted to STOP and chillax, we still had to cross an annoying waterway. I was worried that our dog mascot might die while we tried to ford this little stream. He was very skittish. Also, there was a band filming a music video nearby on the beach, so things were complicated at this intersection.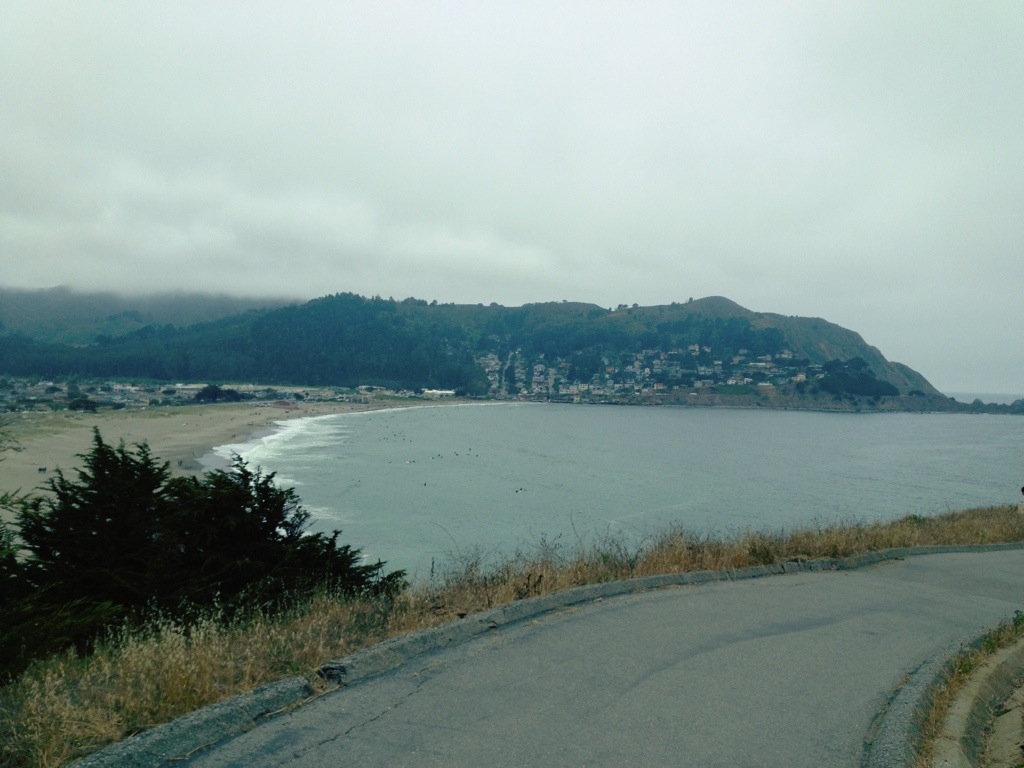 Hey! Do you see the Taco Bell? No, me neither. But it's there.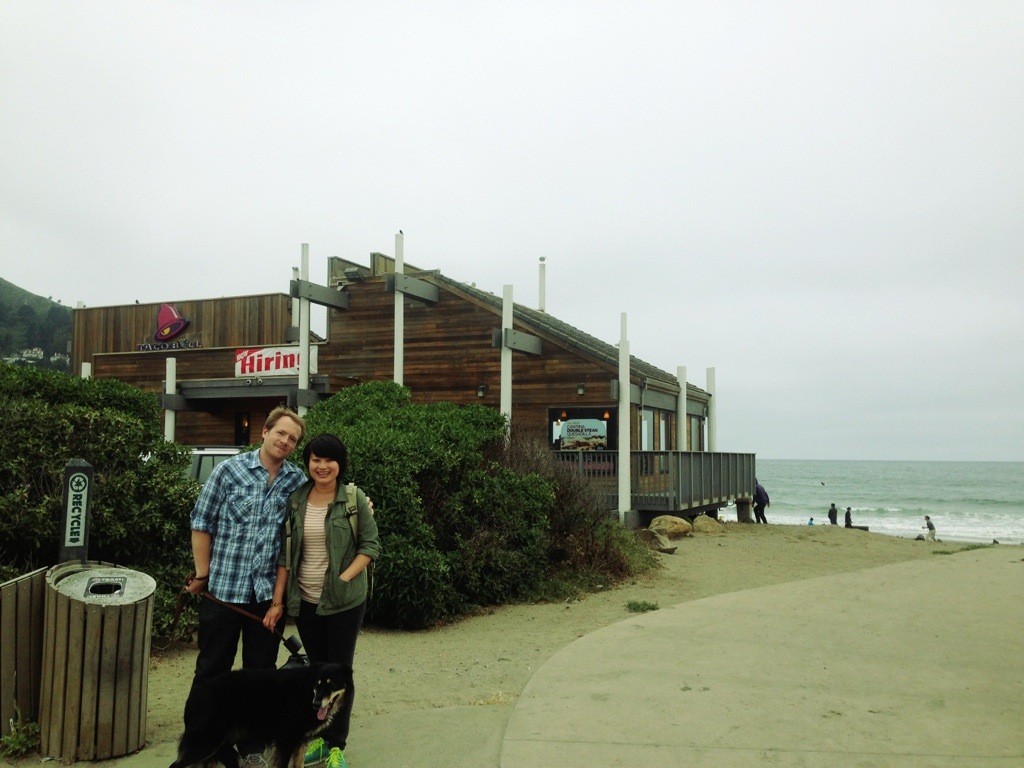 It is so beautiful! I'm so happy! Also, Taco Bell is hiring.
This Taco Bell is wonderful because it's right on the beach. Right where surfers are surfing. When they are feeling tired of their surfer ways, they can sidle up to the walk up window and order without dragging sand across Taco Bell's sacred floors. It is a beautiful thing.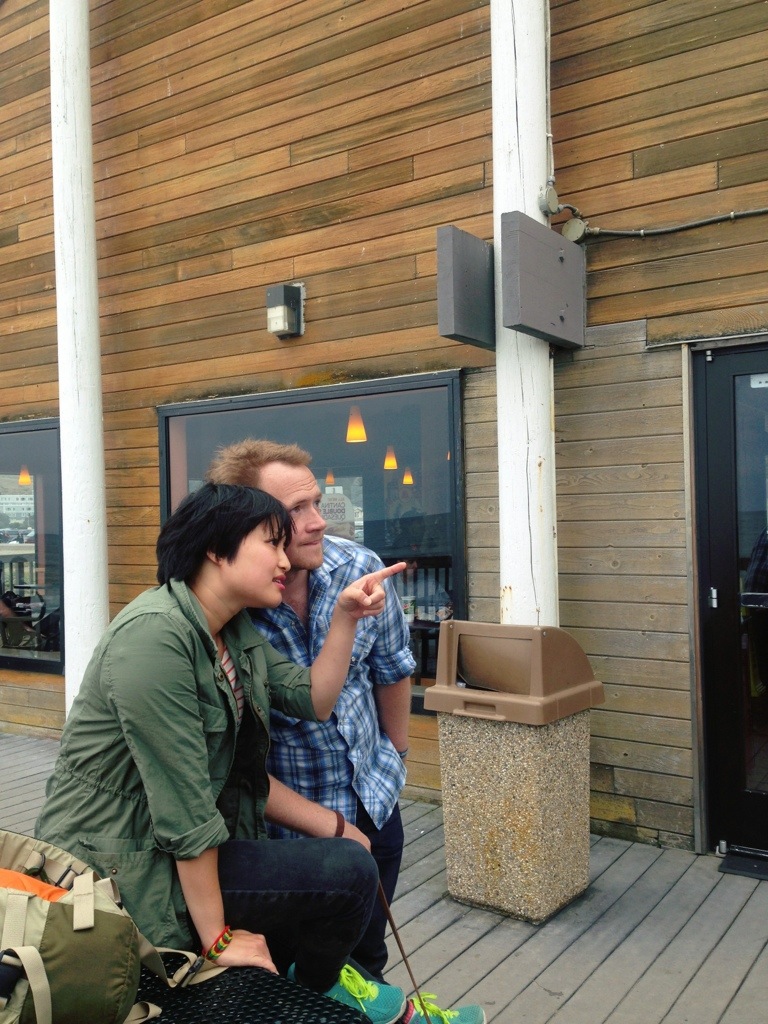 Intense discussion about the Crunchwrap Supreme.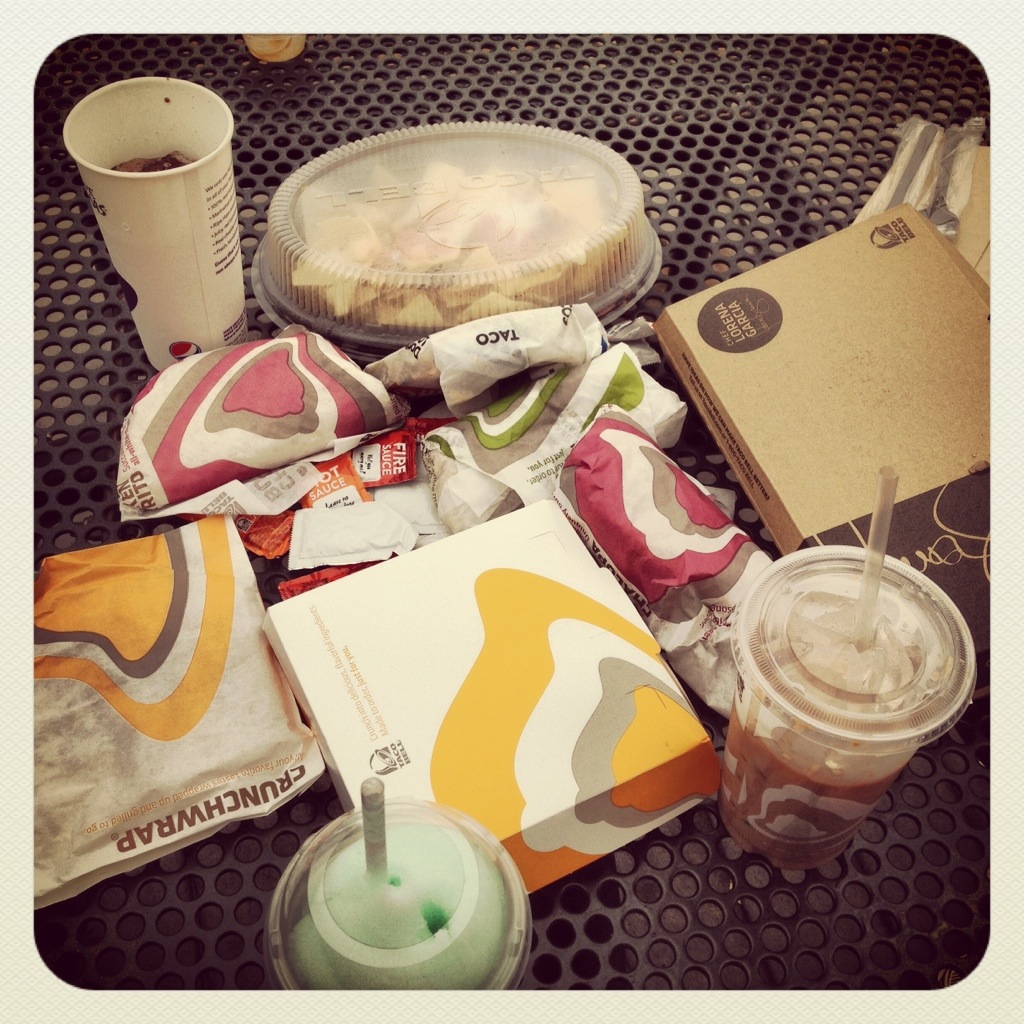 Victory. Eight variations on the same idea.
After 1000 calories, we hiked back. This time we took a longer and less rigorous route.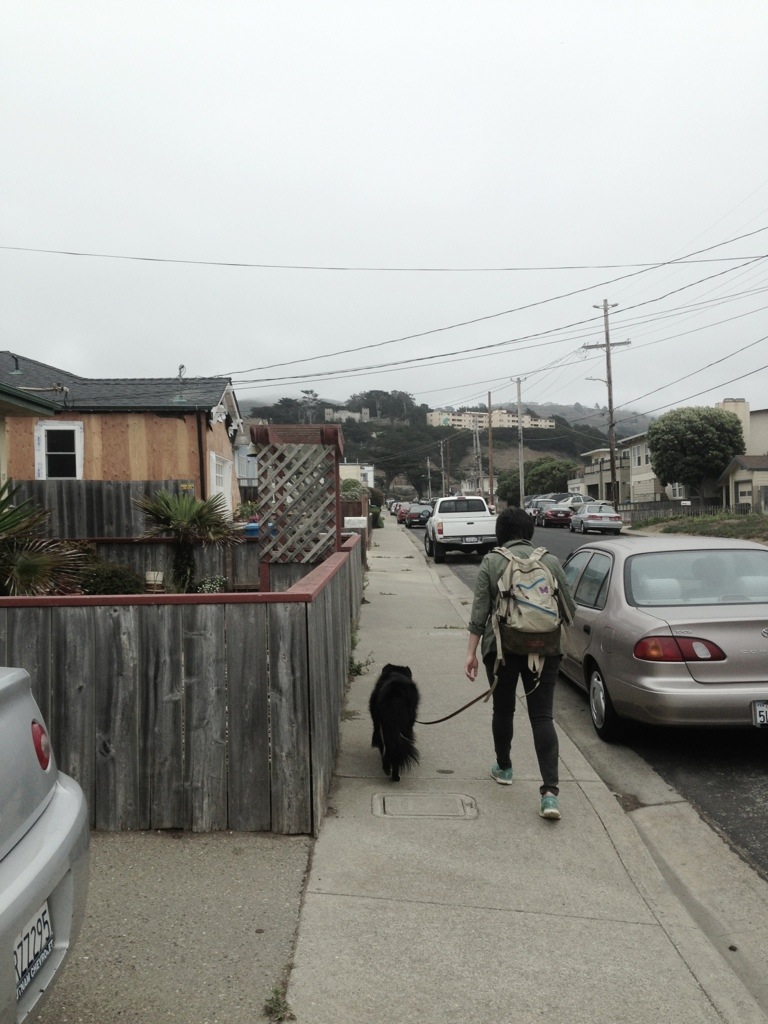 Success! 7.84 miles and 3 and a half hours later. This is living, people.
It goes without saying, but if you're ever in Pacifica, check out this Taco Bell. Tell me how much you love it.