The rest of my trip to Austin, in pictures.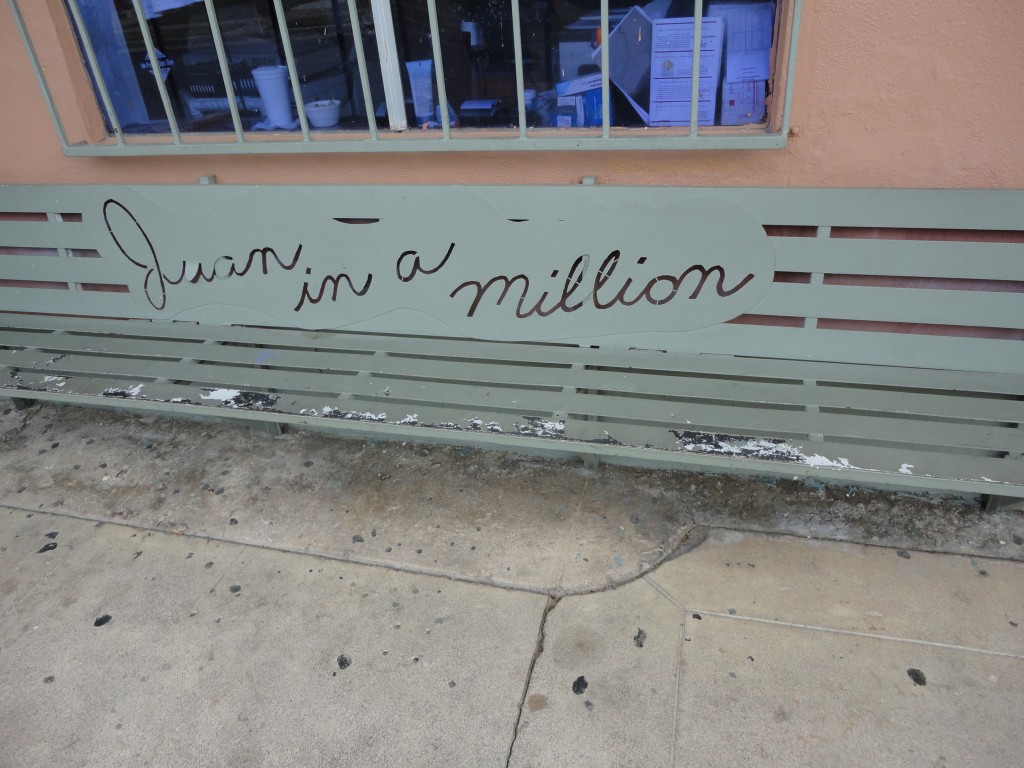 For breakfast on the last full day of our trip, we went to Juan in a Million. Little did I know that this place had been featured on Man Vs. Food!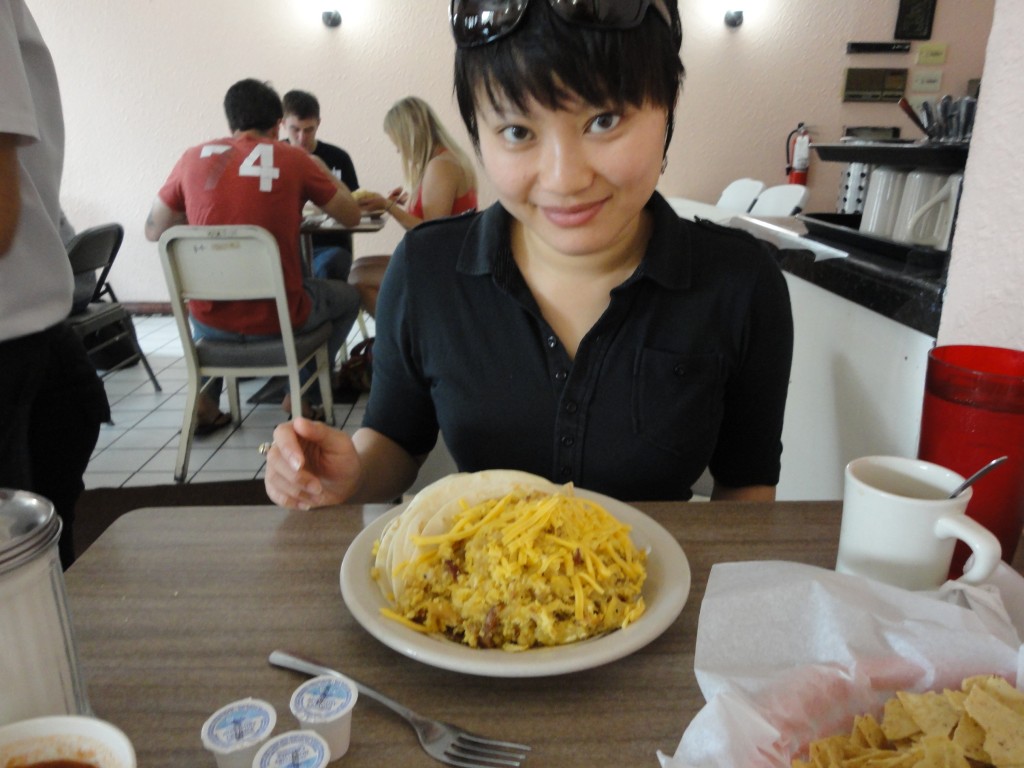 I accidentally ordered Juan's special breakfast taco- the equivalent of like 5 tacos. Surprise! Great value for less than 4 bucks. Each special taco includes: 1 entire potato, 2 eggs, cheese, bacon, etc. Jeez.
This is what the normal breakfast tacos look like, for comparison.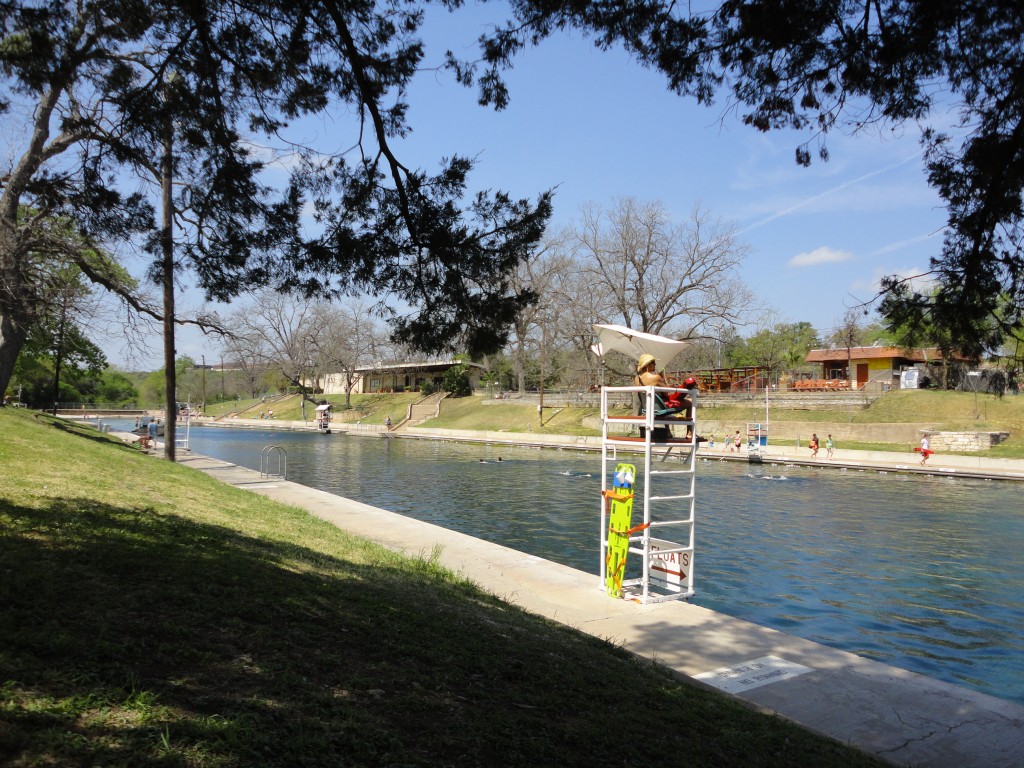 Afterwards we spent the afternoon swimming at Barton Springs, a natural springs converted to a swimming hole. It was beautiful and peaceful.
Great stuff, and the pool was topless friendly, not that many women cared to go without.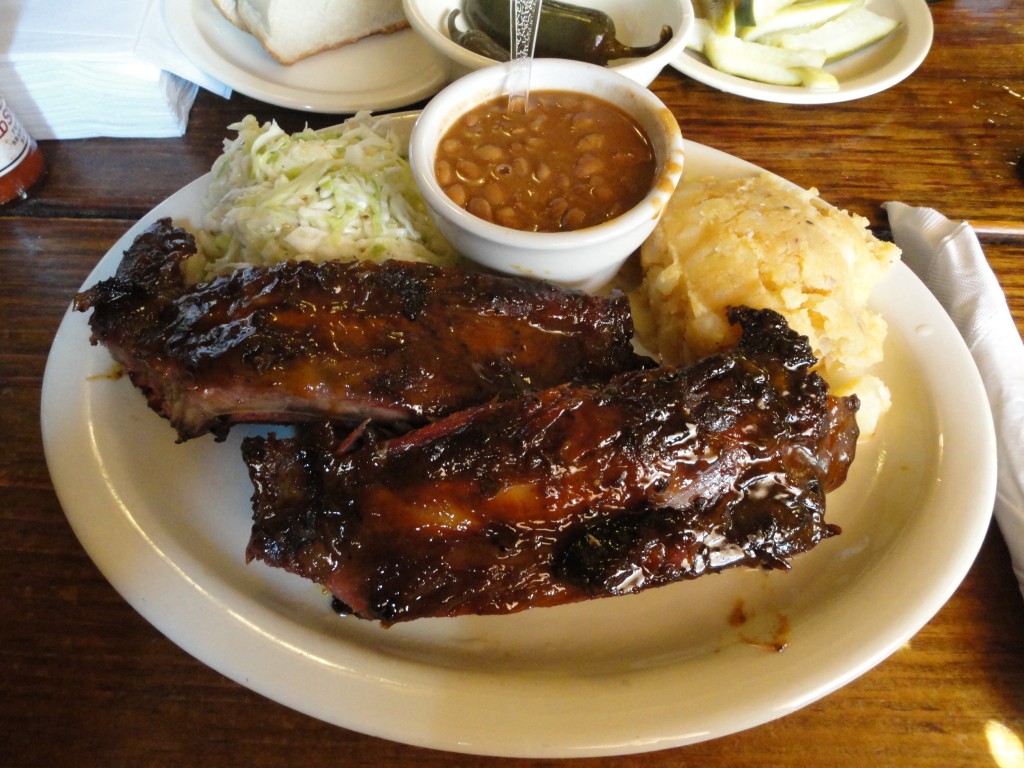 After lazing at the pool for a few hours, it was off to the Salt Lick, a famous barbecue joint about 40 minutes out of town. This was Ryan's design, as you might imagine. I was at this point feeling incredibly out of sorts due to the food I was eating, and barbecue felt… like just asking for pain. Did I mention that this place was ALSO on Man vs. Food? Jeeeeeeeeeeez.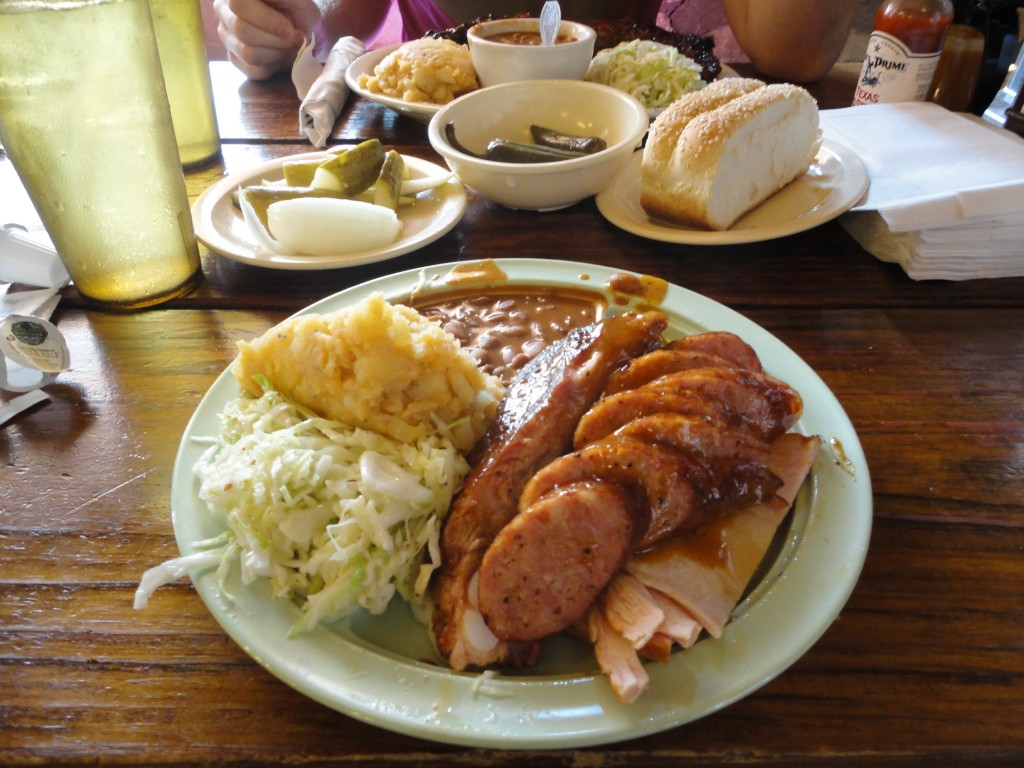 This was my attempt at a "light" meal, LOL. Turkey, ribs, and sausage.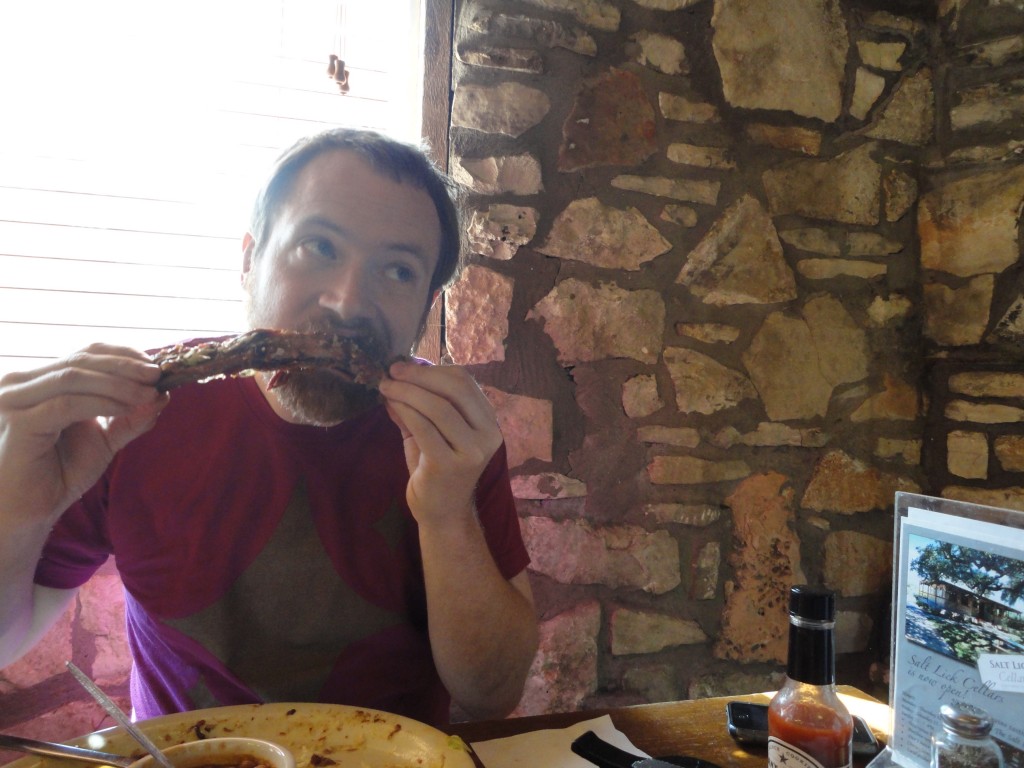 Ryan was very pleased.
We met up with a friend of Ryan's and headed down to the water to check out the Austin bats! They're Mexican bats that come up from  March- early fall, and during this time they live underneath the Congress bridge, coming out around dusk for food. We came early and waited for so long that we decided to leave if they didn't come by 8pm. At 8pm as if on cue, a few critters started fluttering out, so of course we had to stay. I wasn't able to get any great photos of them, but good video can be found on Youtube.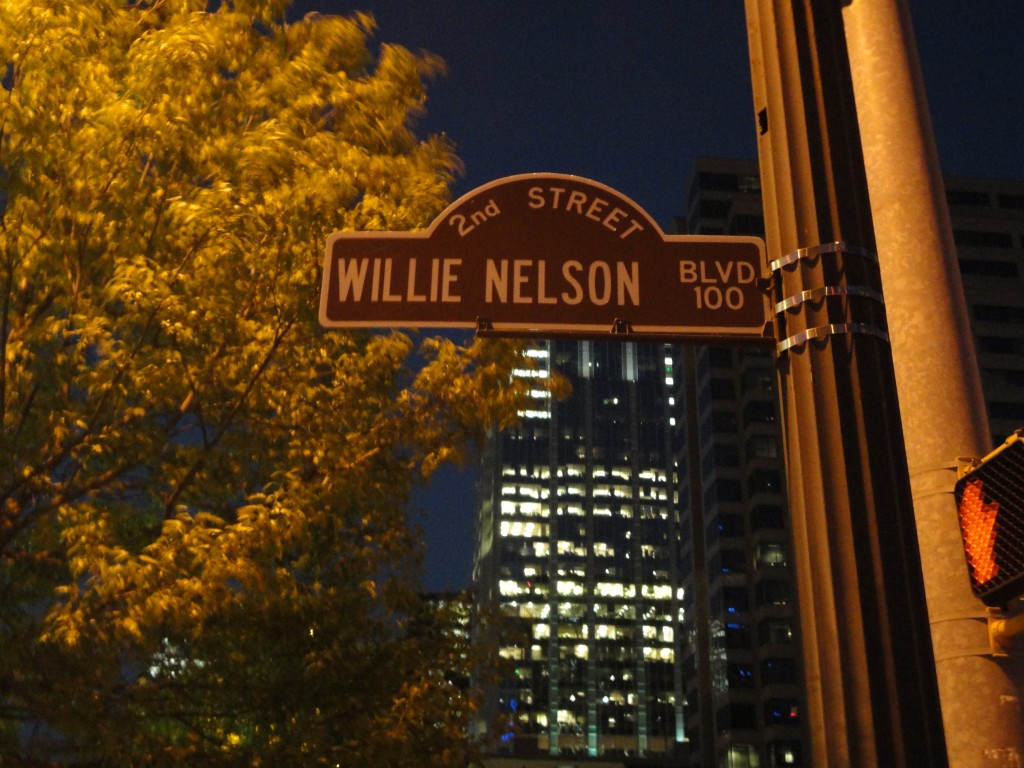 Willie Nelson Boulevard
Our last full night ended with barhopping. First fine and fancy drinks at the historic Driskill followed by  beers at the Lustre Pearl. Perfection!