Time has been weird. While I'm surprised that it's already October (my favorite month!), September dragged on for ages. Here's some highlights from the month.
Fun Things in My Neighborhood
I'm always noticing new things on my runs.

Since social distancing started, community fridges have popped up all over the city. Take what you need. Leave what you don't. I know how I'm getting rid of all those gross egg noodles in my pantry!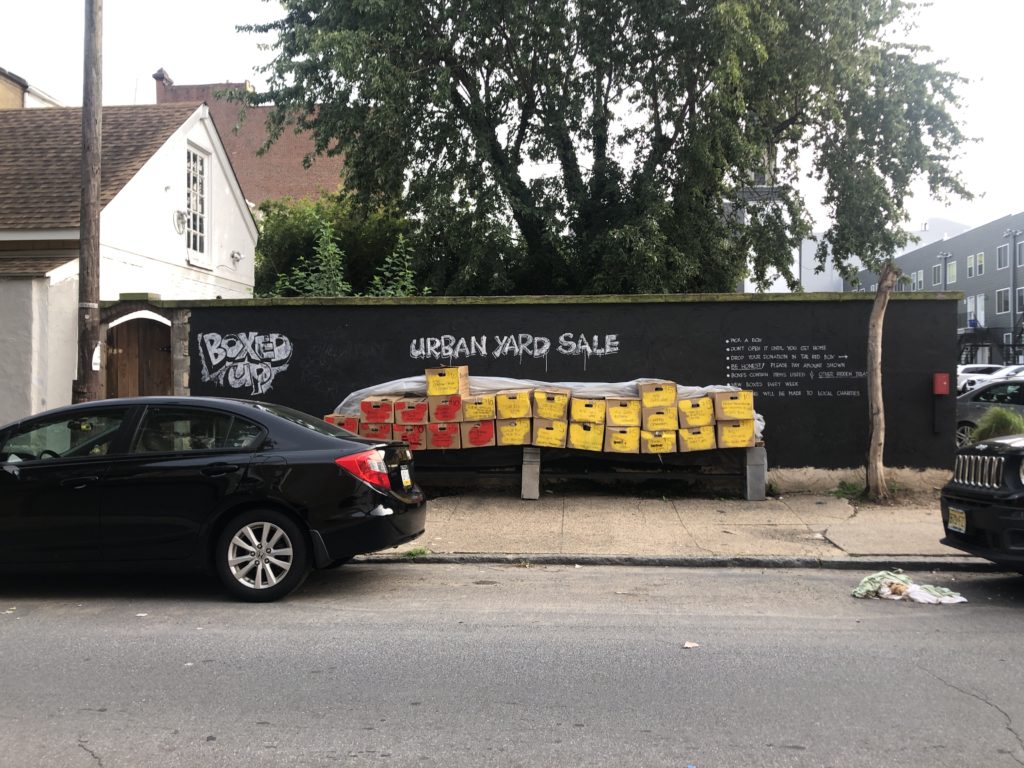 You know those "Mystery boxes" that you can get from stores? A box full of different books, or clothes… A neighbor has set up an "Urban Yard Sale" with mystery boxes full of house stuff (glassware, books, garden stuff, sewing, kitchen appliances). It's based on the honor system. You pick a box you want and then put a few bills in the red box on the right. Pretty cool, right? Well of course on Nextdoor somebody's already complaining about private use of public land, blocking right of way, blah blah blah…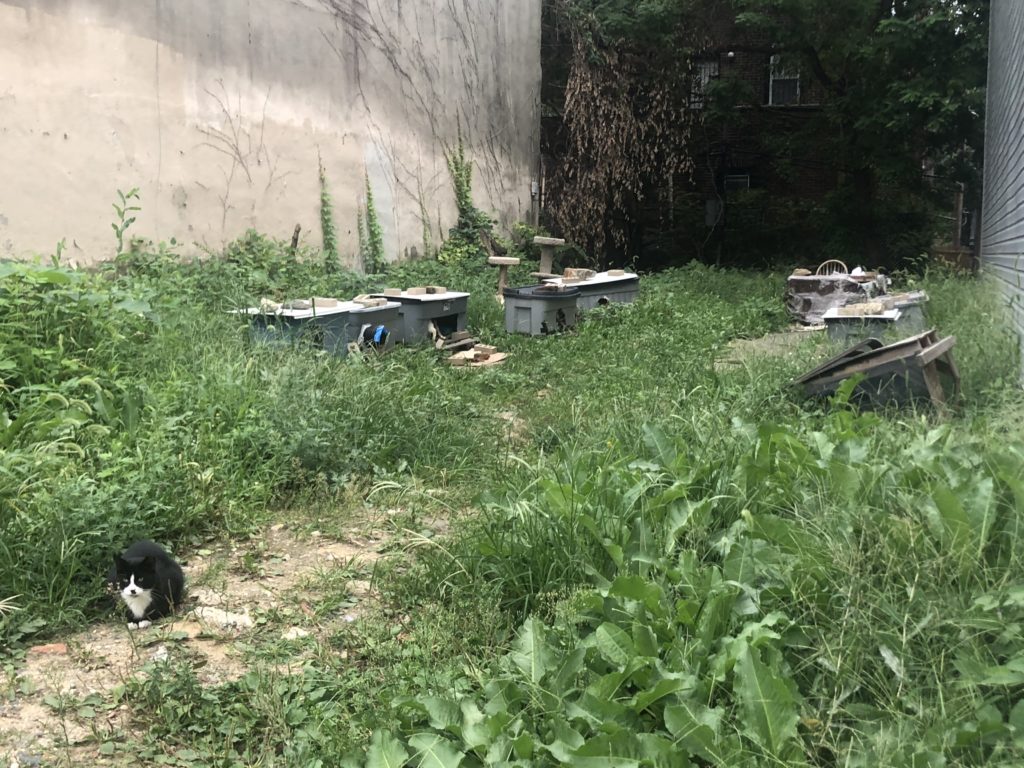 Ran across this kitty cat village in an abandoned lot. Obviously neighbors built their shelter and donated the cat trees, but I'm not sure if they are fed by humans as well.
Chopped Off My Pinky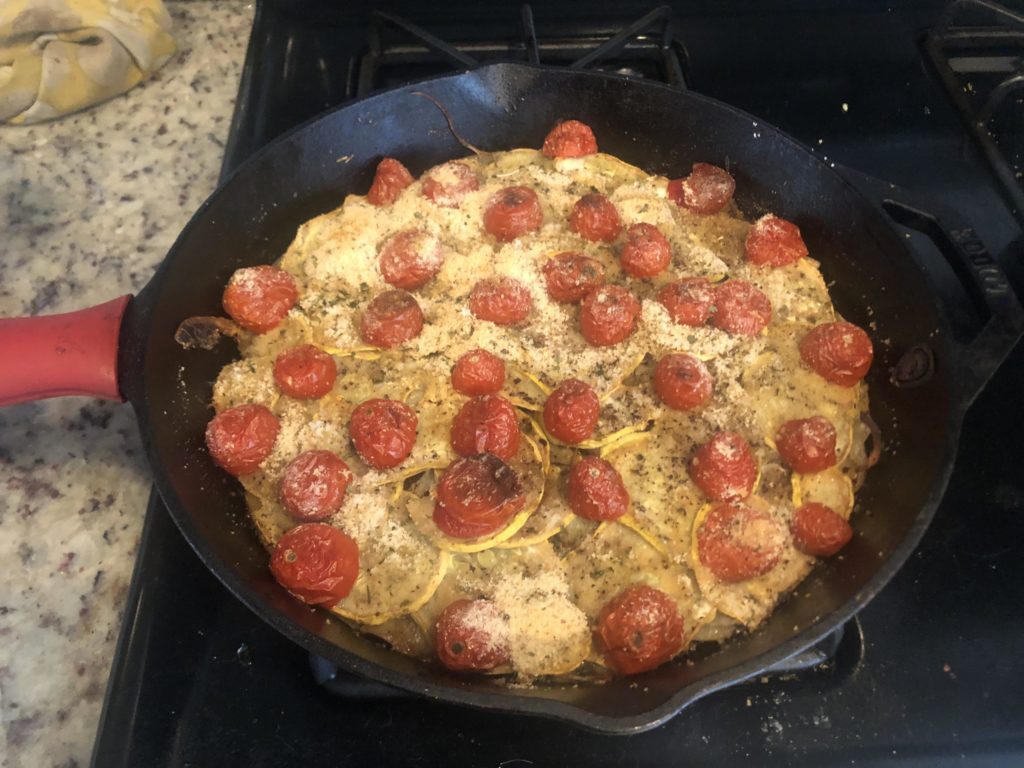 One day I was running a little late on lunch, and was hurriedly making this tian from the New York Times. I got a little too into my work with the mandoline, and sliced off the tip of my pinky finger, a straight diagonal. It looked like a part of my finger had just been erased. Then the bleeding started. It was a total mess, so I'll spare you pictures, even though you know I took them.
I grumpily wrapped up my hand in a kitchen rag and ran across the street to the urgent care center. The doctor told me there wasn't much they could do since I hadn't hit bone and had no skin left to stitch up. I should just keep it clean and keep changing the bandages. Eventually it would heal itself.
One hour and one co-pay later, I was back at the stove, angrily finishing my cooking with a raised pinky finger. Should have read the recipe first, because after an hour of prep and baking, you're supposed to let it set for another hour! It was a frustrating experience, but an excellent recipe (and easily made vegan with fake butter). I've made it once again since then, and if you try it, I'd suggest throwing garlic, red pepper and Italian herbs in with each layer, salt and pepper alone is too bland. Oh, also my pinky did make a recovery. It just healed itself up from the edges, pretty amazing actually.
We Got a Pizza Oven


We haven't quite cracked the code on perfect pizza yet, but between the pizza oven, the smoker, and baking bread, Ryan's been keeping busy.
City Problems
For the first week or two of the month, we started having problems with people sitting on our and our neighbor's steps. Drugged out couples, high school kids, and even random construction workers eating lunch and leaving a mess.
One Sunday I noticed a suitcase in the middle of the street. Upon opening the door we found an intoxicated man laying on our stoop and charging his phone in our exterior outlet. Ryan took the dog out and asked him about the suitcase, which he claimed wasn't his. I came out as well and told him I was going to be in and out cleaning the street, and had him move. Gave him a seltzer water because he seemed out of it, and he took the suitcase and was on his way. We found him charging his phone again, this time with a friend, a few days later around 11pm. That was a little creepy, so we zip tied the outlet to keep people out.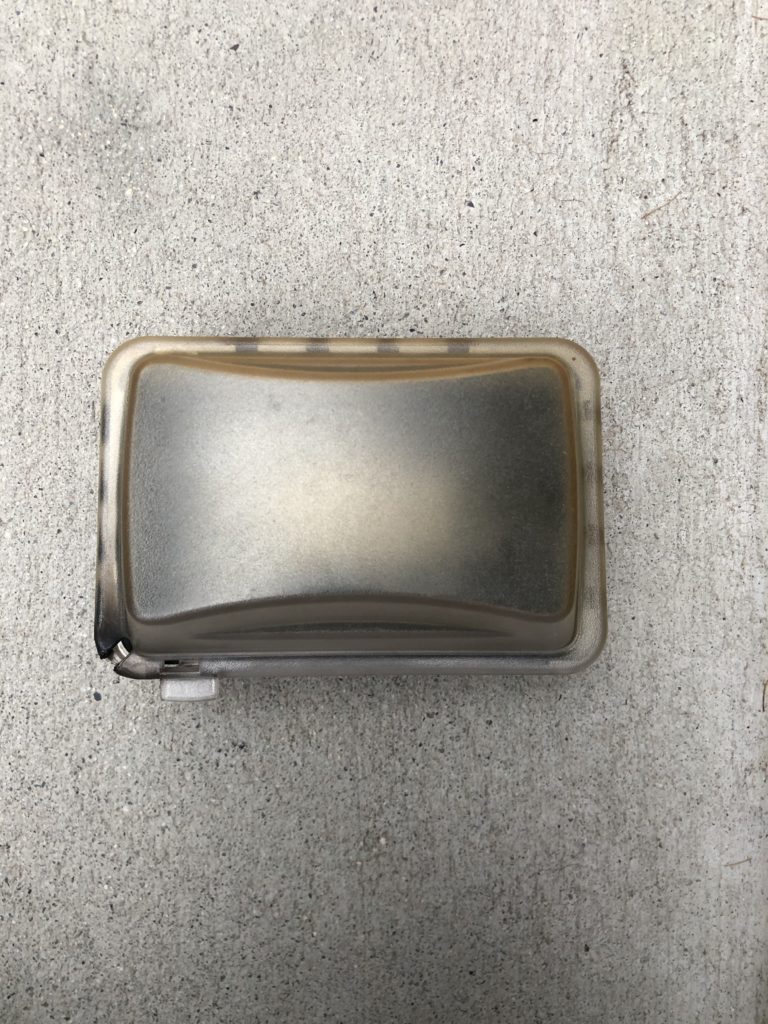 Several days later, we woke up to find the zip tie had been burnt off with a lighter. This was extra infuriating because my neighbors' houses are identical, and there was an open outlet like 2 doors down.
Unfortunately there wasn't a way to turn off that specific outlet, so Ryan went hardcore and bought a metal cover with a lock. Ever since, we haven't had any problems. Hate to be that person, but I guess that's who I am now.
Hot Poirot Who Fornicates
Detective novels continue to be a source of comfort. I'm still bingeing lots of Poirot and Sherlock. I saw there was a
Death on the Nile
movie in the works, and came across this
Vulture article
that tries to pin down the best screen version of Poirot. I had mixed feelings on Kenneth Branagh in the 2017 Murder on the Orient Express, but this description of his portrayal is pretty hilarious:
Branagh plays Poirot just a little bit camp, too, embracing a sentimental side of the character that we've rarely seen without becoming too self-serious. A former female lover has been grafted onto his backstory, which Branagh, hilariously, cannot sell. But with Branagh's ocean blue eyes, he's the closest we'll get to Hot Poirot Who Fornicates. (You know, until the inevitable CW origin series.)
The CW part is spot on, really. Who knew they could bring us Hot Jughead?
Work
I've joined the A11y team, which works on making our site accessible for learners with disabilities. It's a different type of work, which honestly can be exasperating in its trickiness, but at least I'm doing something new. More importantly, I've joined a welcoming team of company old-timers, and I'm learning a ton. Definitely feel less lonely at work!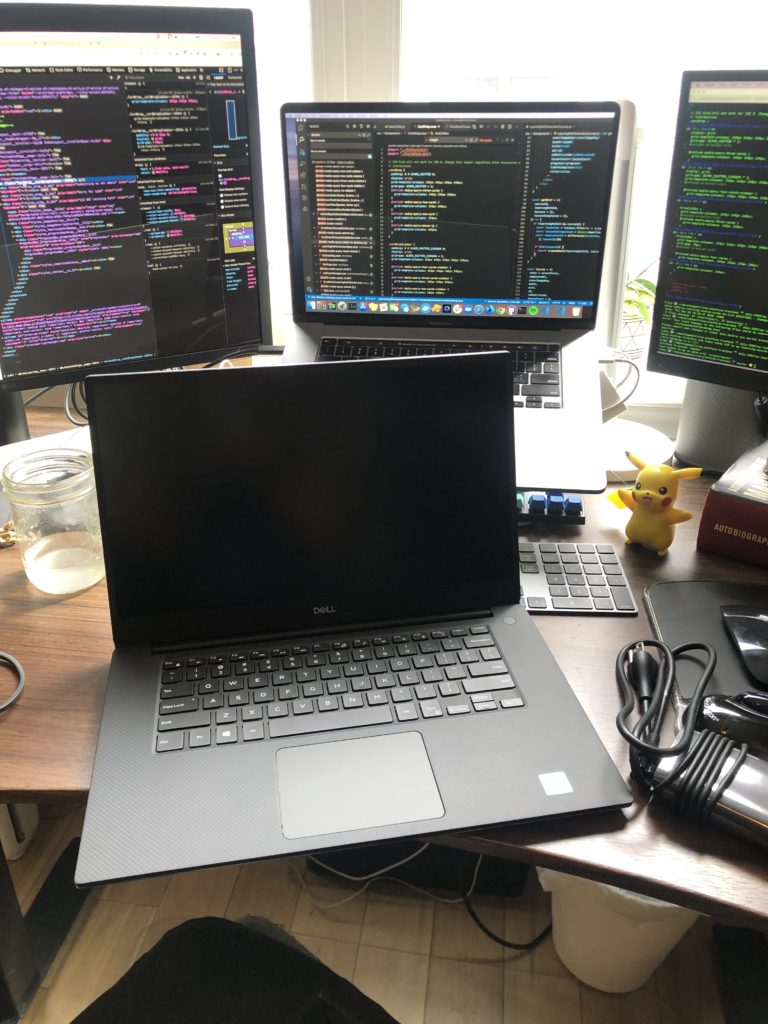 In order to cover accessibility for all users, I'm now working on a PC as well. My desk is becoming super crowded!
Volunteering
My summer mentorship program came to an end, so I've been looking for something new to put my energy into. Since I'm pretty healthy, I've decided to take on some bigger risk opportunities.
I signed up to do some volunteer work with Philly Fighting COVID. They're the folks we got our super fast, super easy COVID tests from. Hope I don't get COVID! 🤞
Ryan and I signed up to be poll workers in Philadelphia. The pay is fine ($250), the hours are atrocious (training day, plus 6:30am – 9:00pm on election day), but it must be done. Ryan received an email acknowledgement of his application submission, while I haven't heard anything at all, which is a little frustrating at 30 days out. I tried to find more information about the process online, and found this absolute nugget from a presentation posted online called "Work the Polls Philly." Poll working's gonna be awesome you guys!
When looking for other opportunities to volunteer politically, I shied away from phone banking and text banking. My friend Jill suggested I check out Vote Forward, and write letters to encourage reluctant voters to get out and vote. I've been writing letters in batches, and I know every little bit adds up to a greater goal, but it still doesn't feel like I'm actually doing anything or having an impact. When does volunteering start to have these "positive effects" they tell you about?
Getting Out of Town
The last week of September Ryan and I rented a cabin up in the Poconos. I was still working, but it was a nice break from feeling stuck in the city surrounded by trash. I thought about it, and it's actually the first trip we've taken together since Portugal last November. What a year!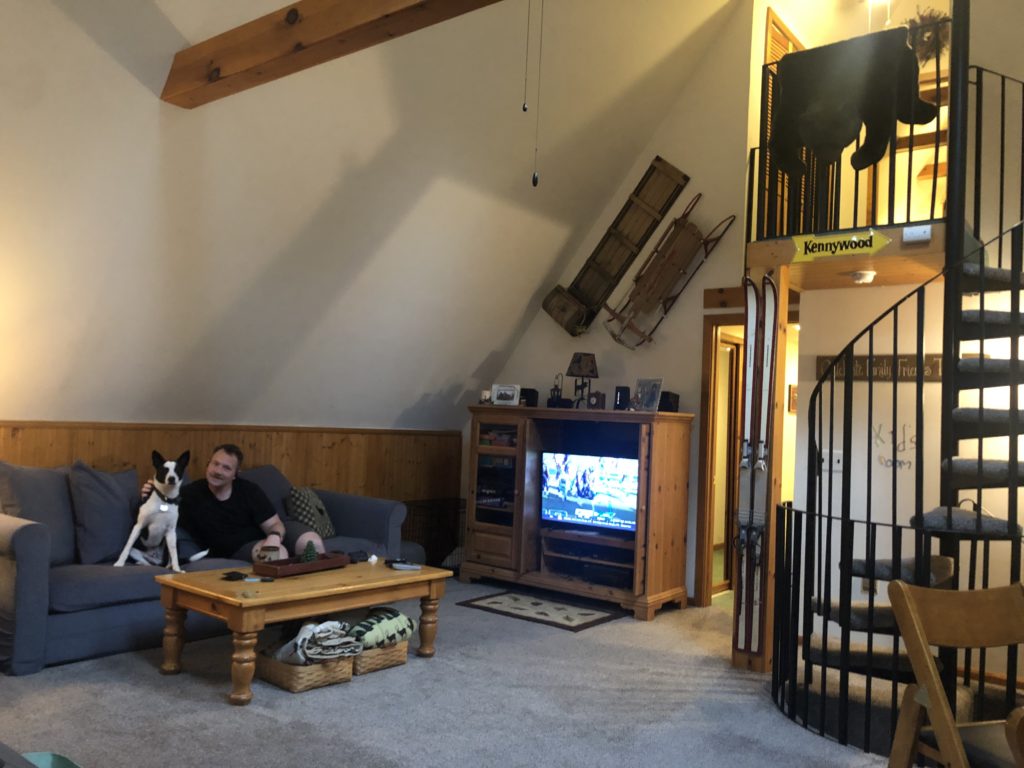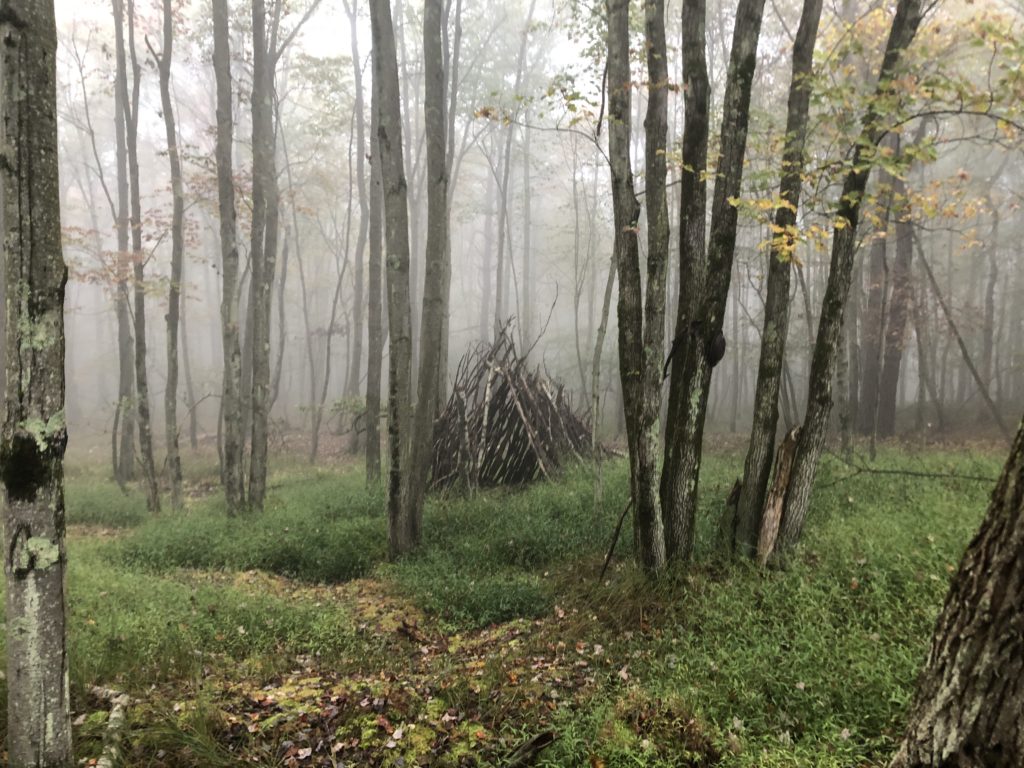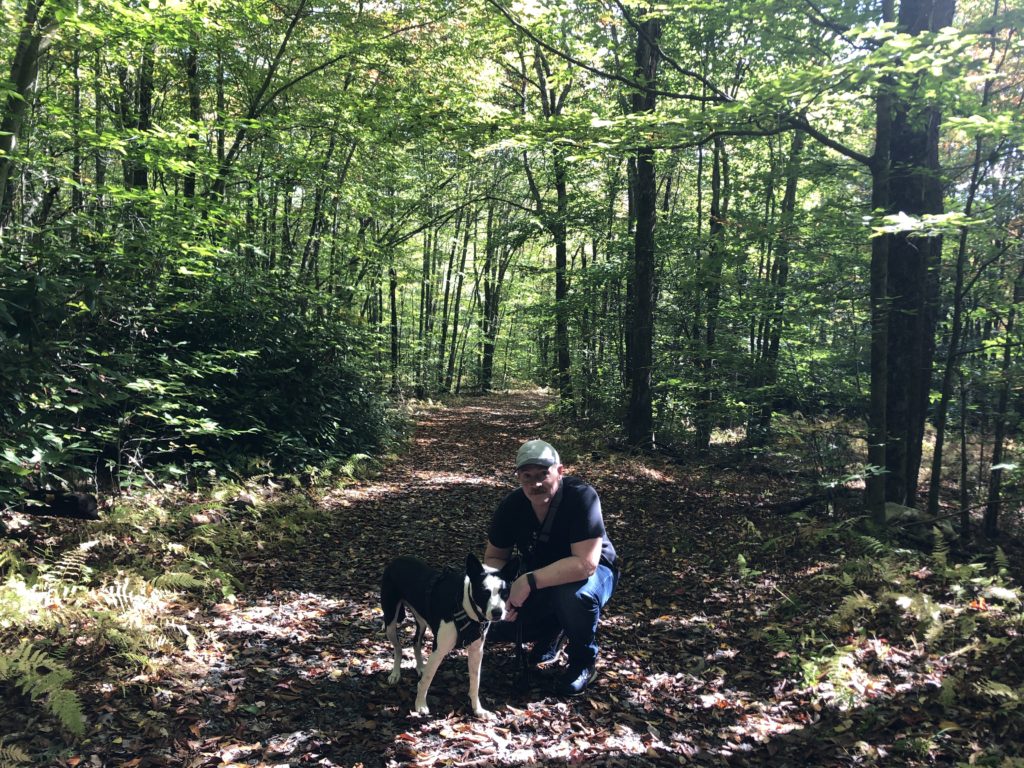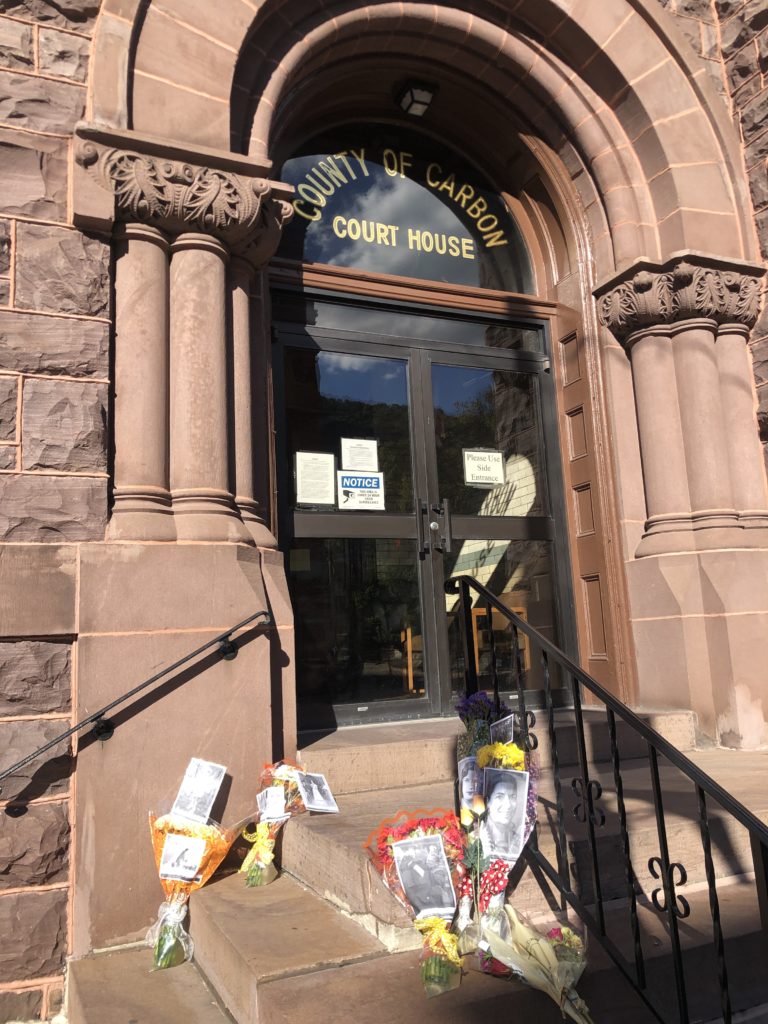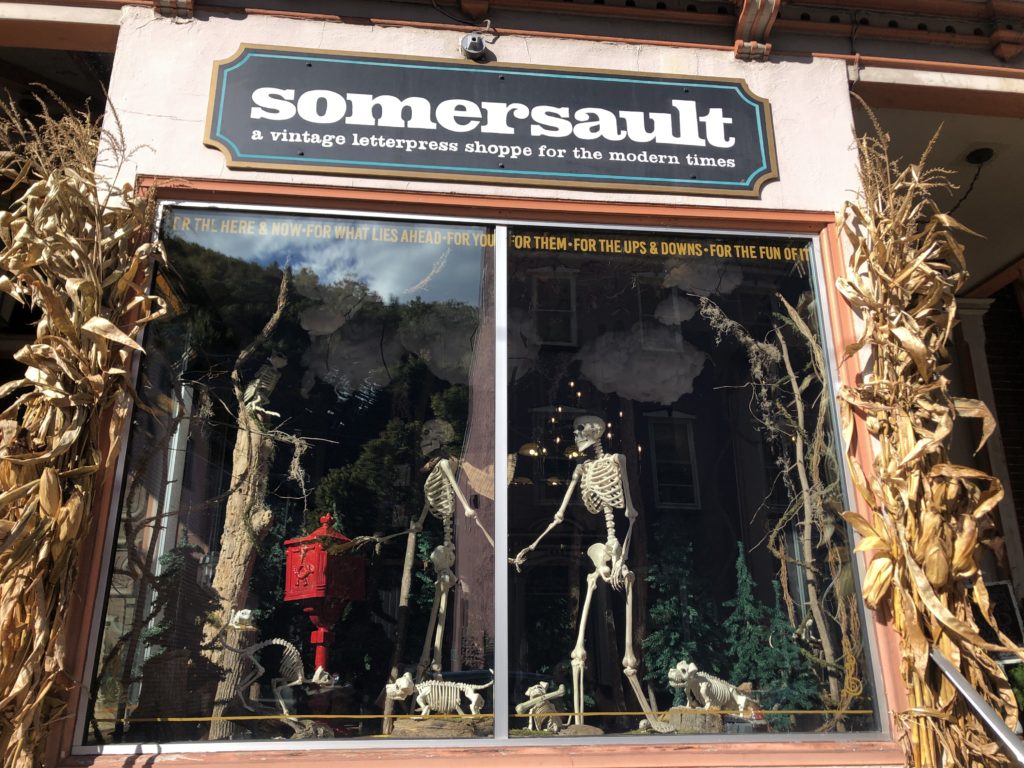 Anyways, that's it. Hello October!