Off the Grid: 5M launched at the end of January, and I finally managed to drop by and check it out. It is awesome!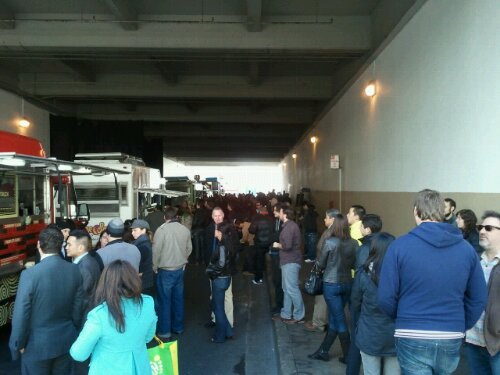 Picture taken by my tall friend. There were about 4 or 5 trucks, all with pretty substantial lines. Everything's behind the San Francisco Chronicle building, and there is coverage, so on rainy days rain is not an issue for customers or vendors. Crucial!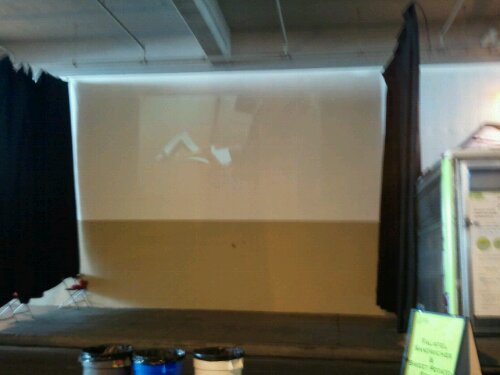 For some reason, they were also screening a movie in the alley. This was to benefit a film school I think.
It's a bit hard to see in this photo, but I got a burrito with french fries instead of rice. Gotta love Off the Grid in all its forms.