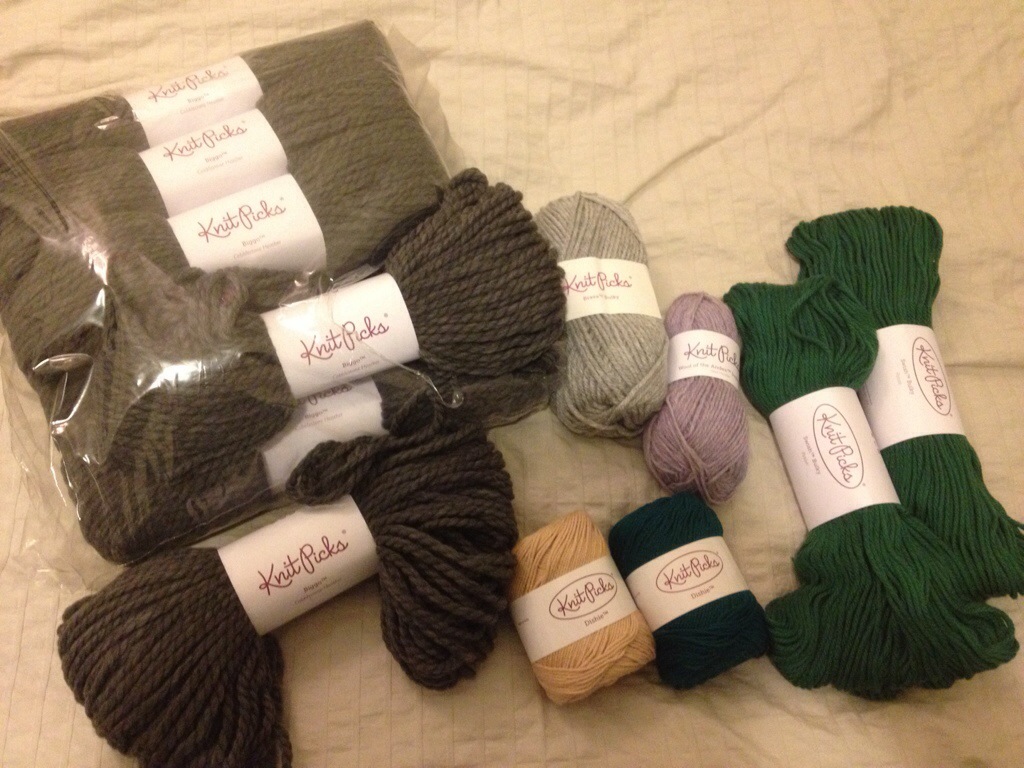 I think I may title all of my knitting related posts from now on "knit: blah blah blah" so that non-knitters can totally ignore the posts. It's okay. I know it's incredibly boring to read these posts when you aren't part of the Wooly Coven.
SO! Remember when I said I had fallen back into the loop? It is on! When I was thinking of pulling together my Etsy shop, my mind went directly to KnitPicks as a potential yarn source, even though I haven't ordered from them since college.
As usual, my mind wandered, and I ended up getting quite a bit more than what I had planned for. In the picture above, I've got (clockwise):
I'm mostly going to mess around with the yarn that I bought, but those 10 balls of Biggo? Those are going to become the lovely Cozy Weekend Sweater, which I found on Ravelry. I'm casting on tonight, and looking forward to working on it over the holidays.