Last weekend the SF Museum of Modern Art had a multi-day blowout bash to celebrate the closing of its doors. The museum will be getting a massive facelift, but it'll take 3 years. Admission was free during the celebration weekend, and on the last day the building stayed open all night long for drinking, celebrating, and art. YES. ALL NIGHT LONG.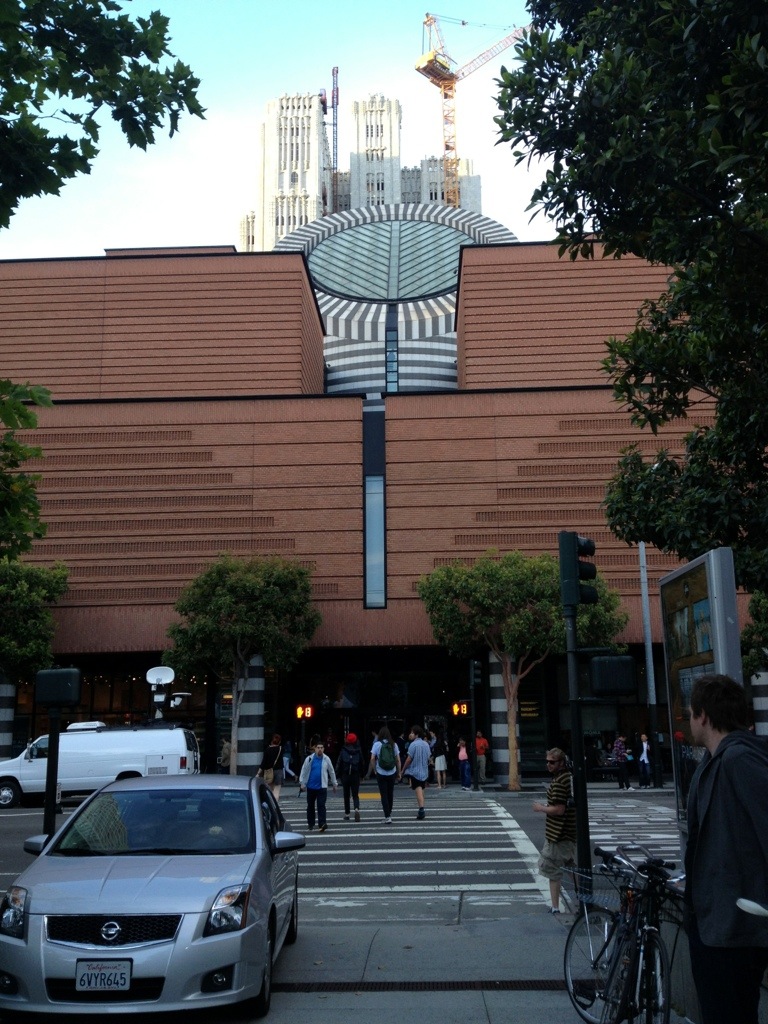 I dropped by around dusk (knowing full well I was not going to make it to 4am, or any am). I was startled by a car cruising down the sidewalk! Damn ZipCar drivers!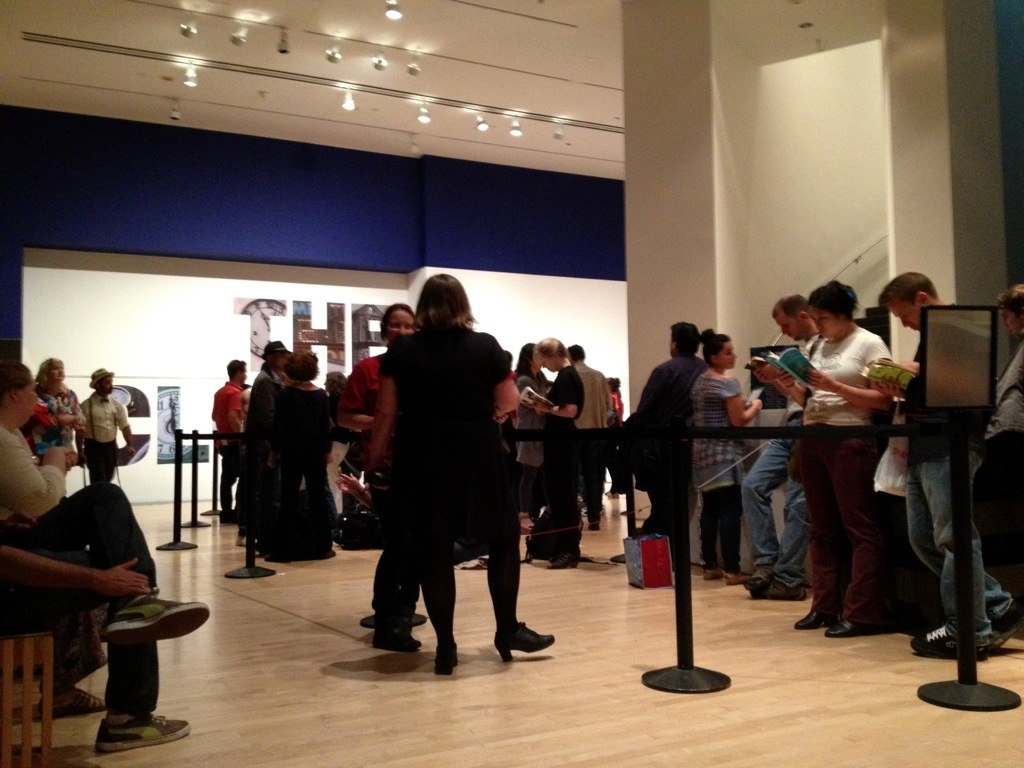 One exhibit that I was very excited about was Christian Marclay's The Clock, which I'd read about in NYMag ages ago. They were playing it from beginning to end during the last 24 hours before the museum closed. I wanted to see it badly, but not badly enough to wait several hours, or to come back at 4 in the morning. Oh well. It should be on YouTube somewhere, yes? Right? Right? :/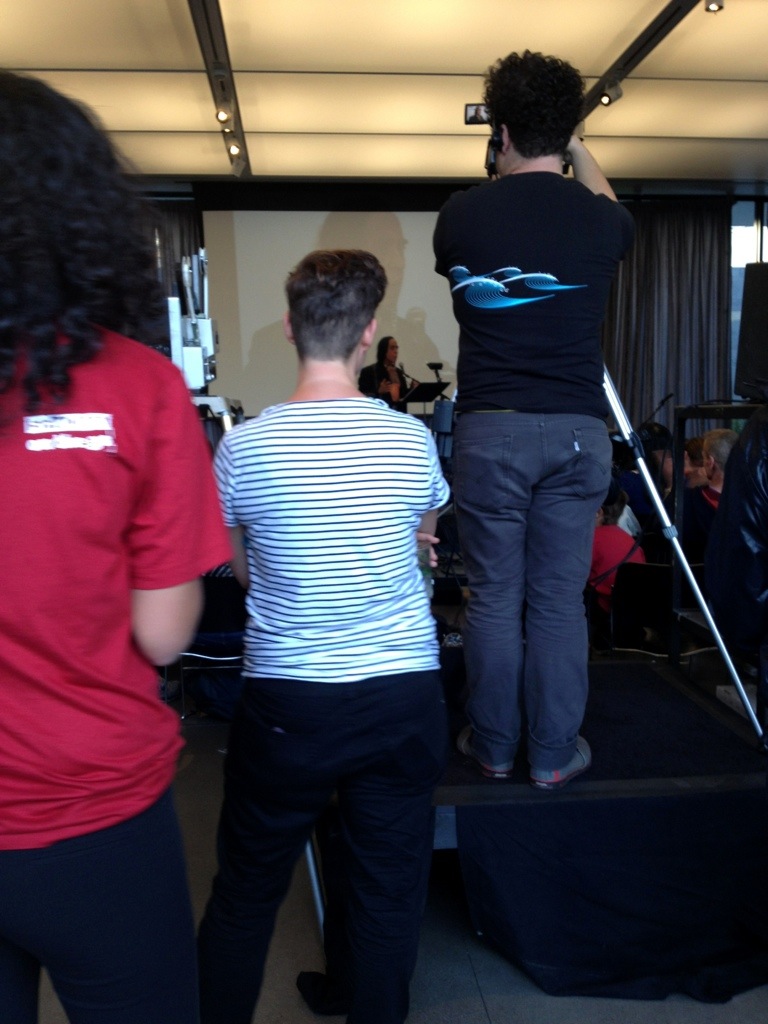 Bands, poets and artists of all types popped up on the rooftop stage to perform in 20 minute intervals.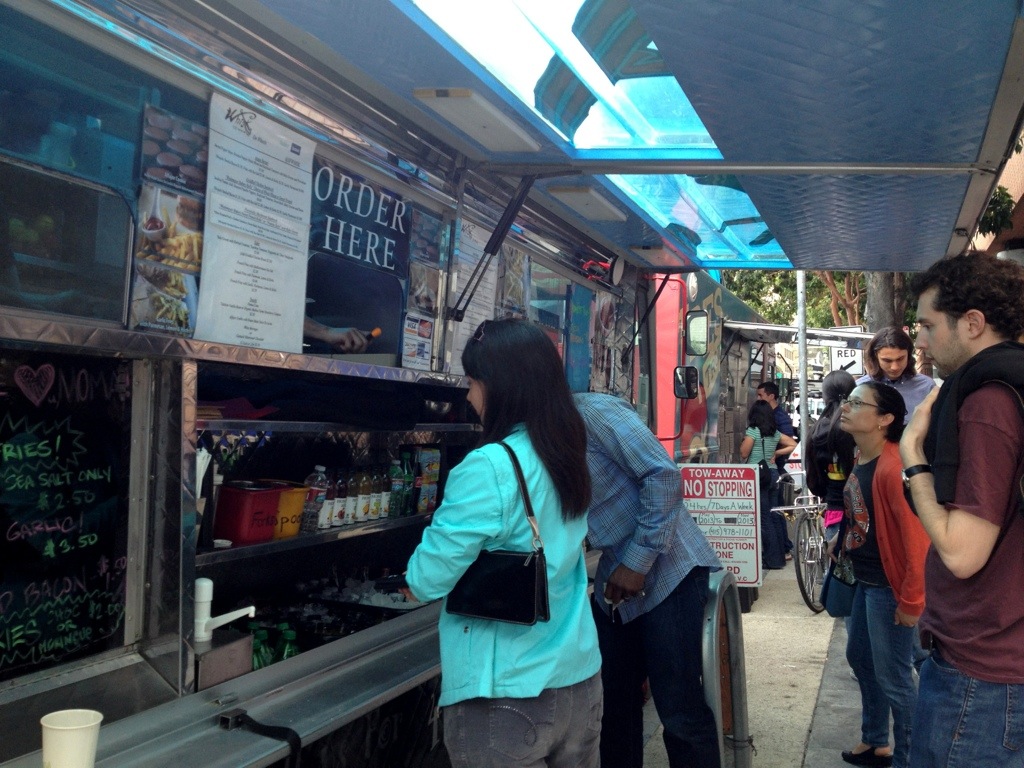 There were food trucks outside- a must. I ended up getting some noodles from a Thai cart run by Argentinians. Those Argentinians know their pad thai! Who knew?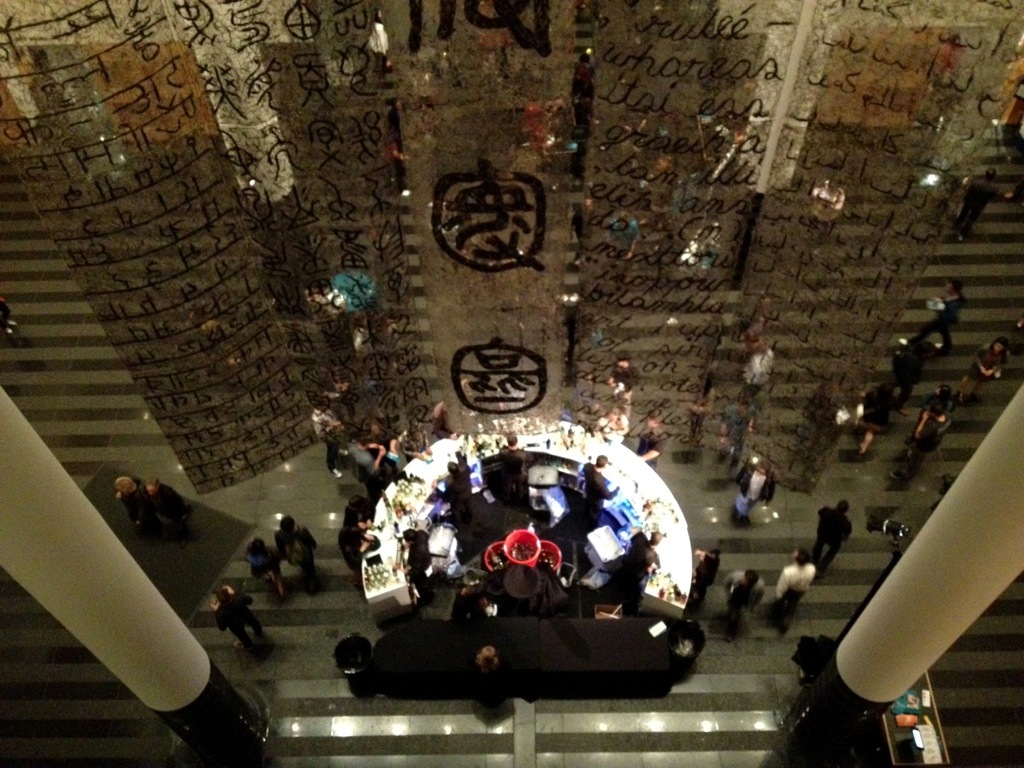 Here's the view from the third floor stairwell down to the first floor bar.
For the last year or so my go-to bar drink has been a Moscow Mule. So I was pretty excited when I realized that the signature drink for the event was a "MOMA Mule." It's the little things that make me happy.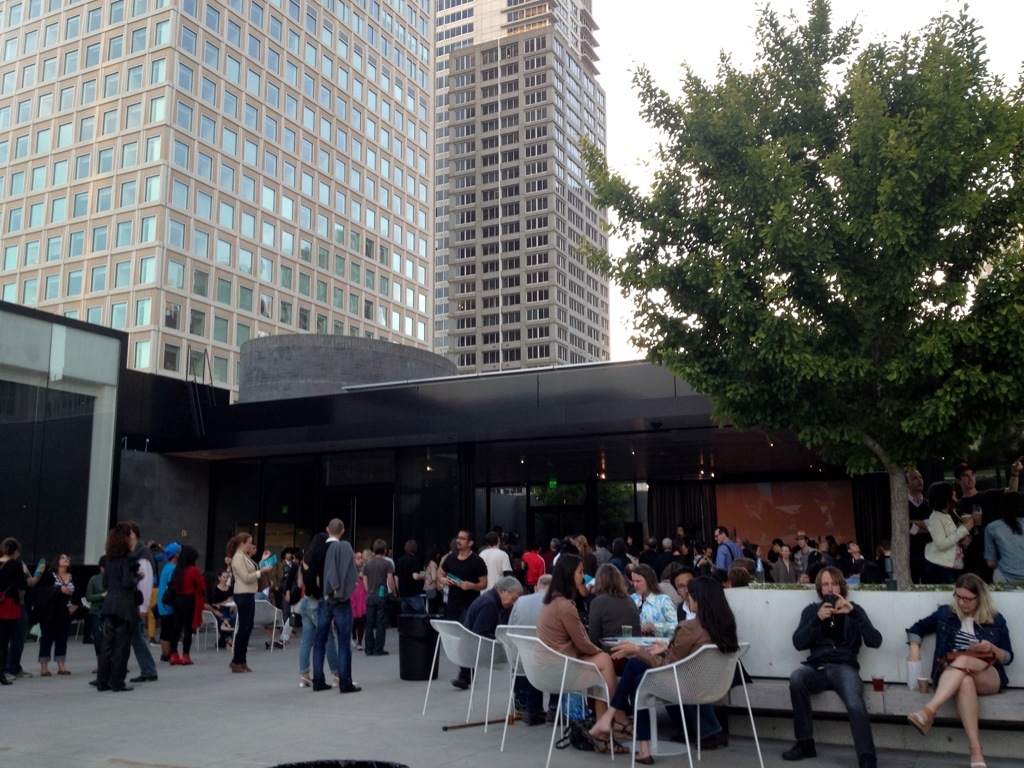 People hanging out on the rooftop while the band "Tits" plays inside.
According to the SFMOMA website, almost 50,000 people came out last weekend! Crazy. Now the museum's exhibits are scattered across different partner museums and parks (including Crissy Field). It's lovely, but I'll miss being able to pop over on my lunch break whenever I'm feeling frazzled. Memories 🙂