A couple of weeks ago I headed up to the Seattle area with my friend Alyssa to visit Jill and see what her new PNW life is all about. She asked me to bring a little taste of the SF coffee scene as her present for her boyfriend Brett's birthday. Four pounds of coffee ended up getting me stopped and screened at SFO security. The TSA agent was SO confused. Oh it's coffee? And another one… and more coffee…. and.. more? 😀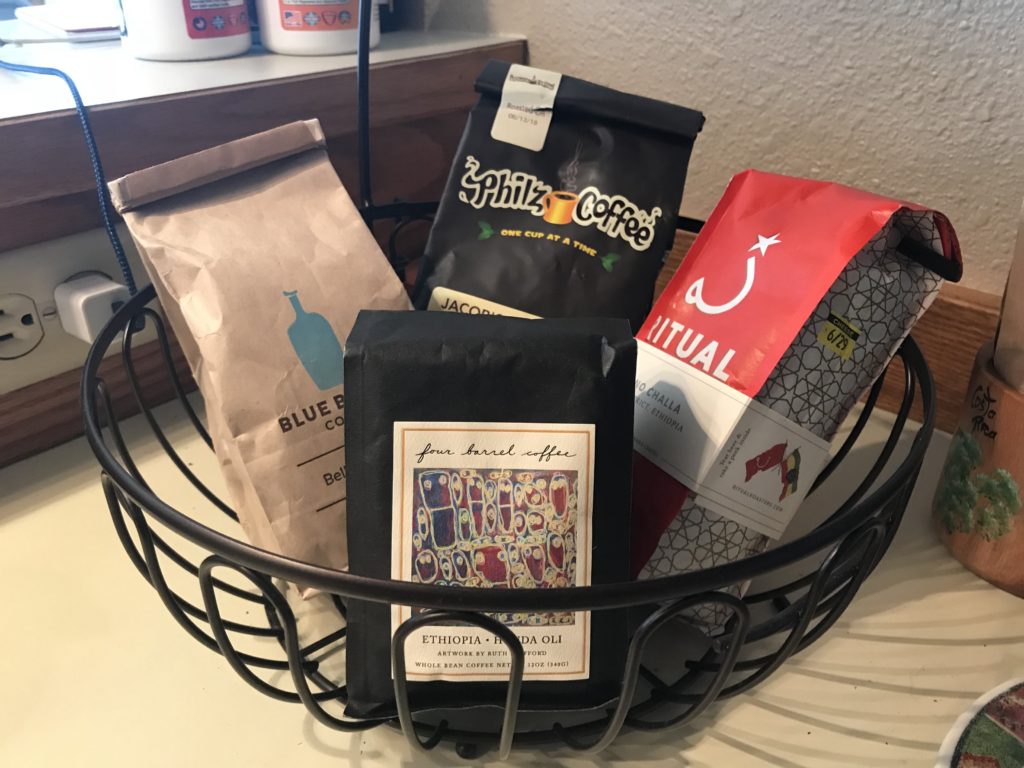 Got in Friday evening and had to drive back the hour and half to the island where they live. Stopped off at a distillery for a yummy dinner. As a tourist, I felt like I HAD to get the local liqueur flight.
The Bonfire Toffee Liqueur was THE BEST. Sweet and ridiculous. Great poured over vanilla ice cream. Probably also good in your coffee.
On Saturday we went whale watching. Basically it all looked like this for three hours. Iphones galore.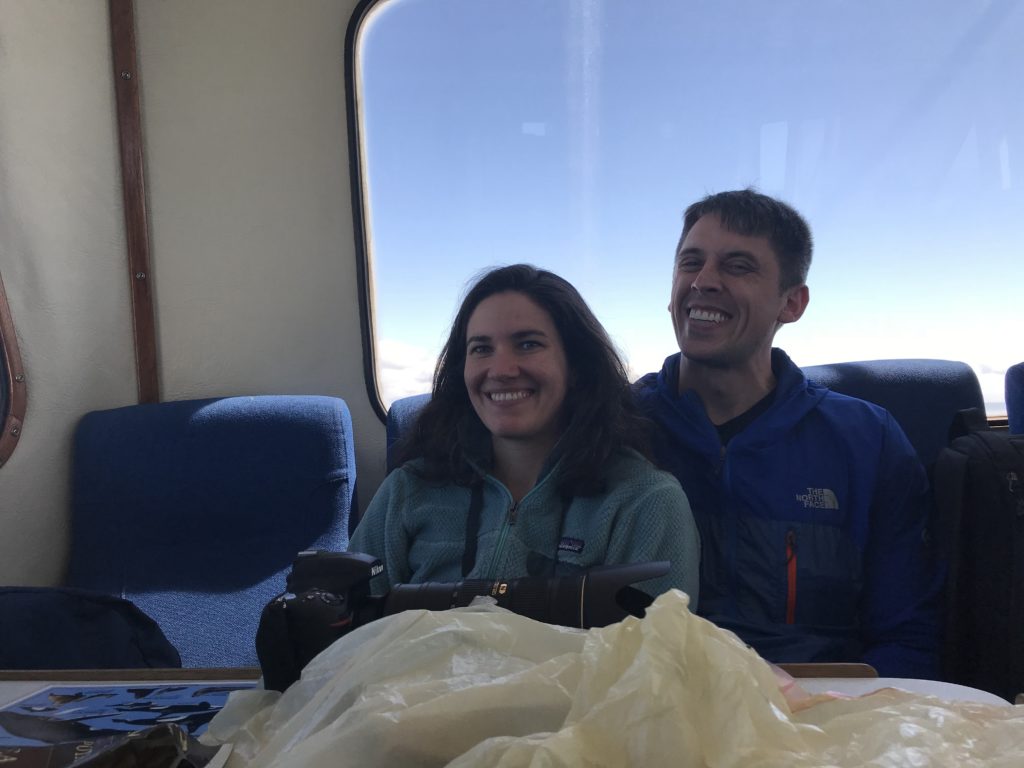 The whales were out and about, thanks to Jill's A+ work summoning the whales with her super powerful whale tank top.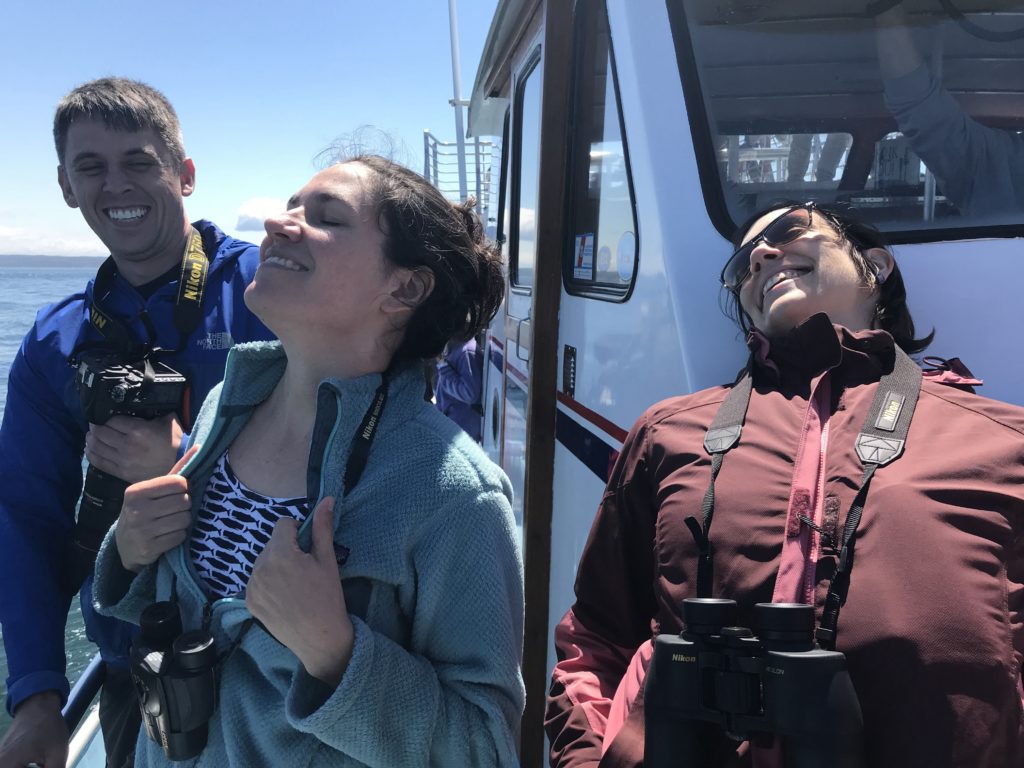 We saw some good breaches and some whale tail action, but the real star of the day was this massive Stellar sea lion reigning over his harem. He was taking a nap at first, but as we rode by, he staggered up, looked around, and started showing off for us. Good job Mr. Sea Lion! Rock that girth!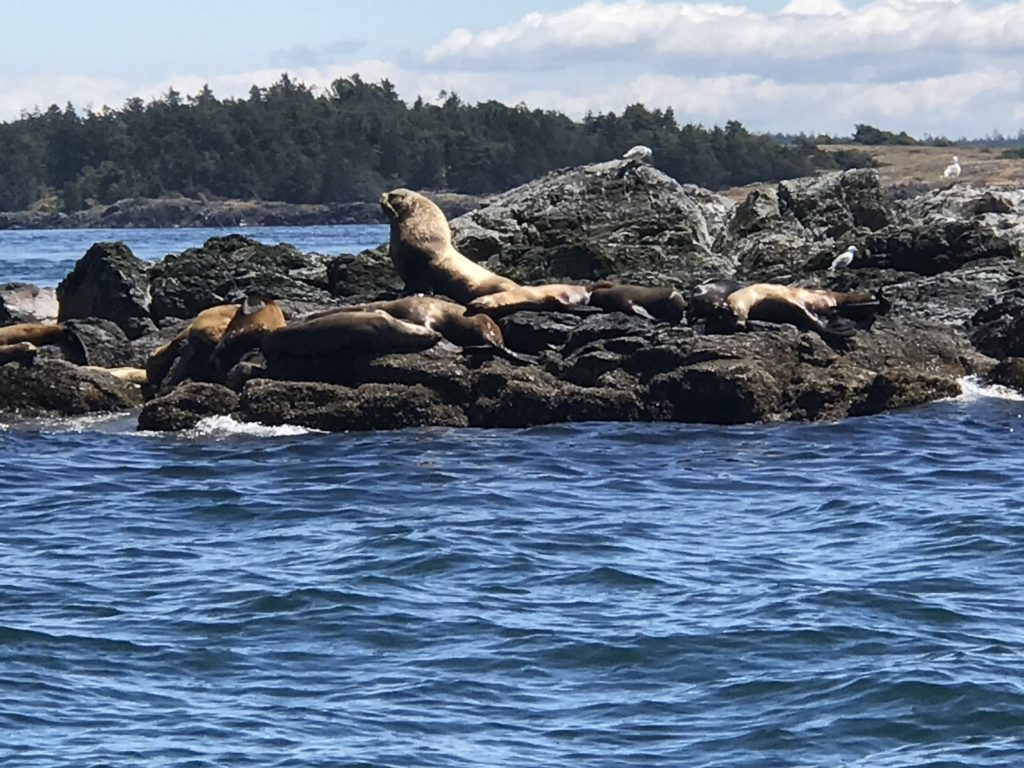 Pooped out after all that hard work whale watching  🙂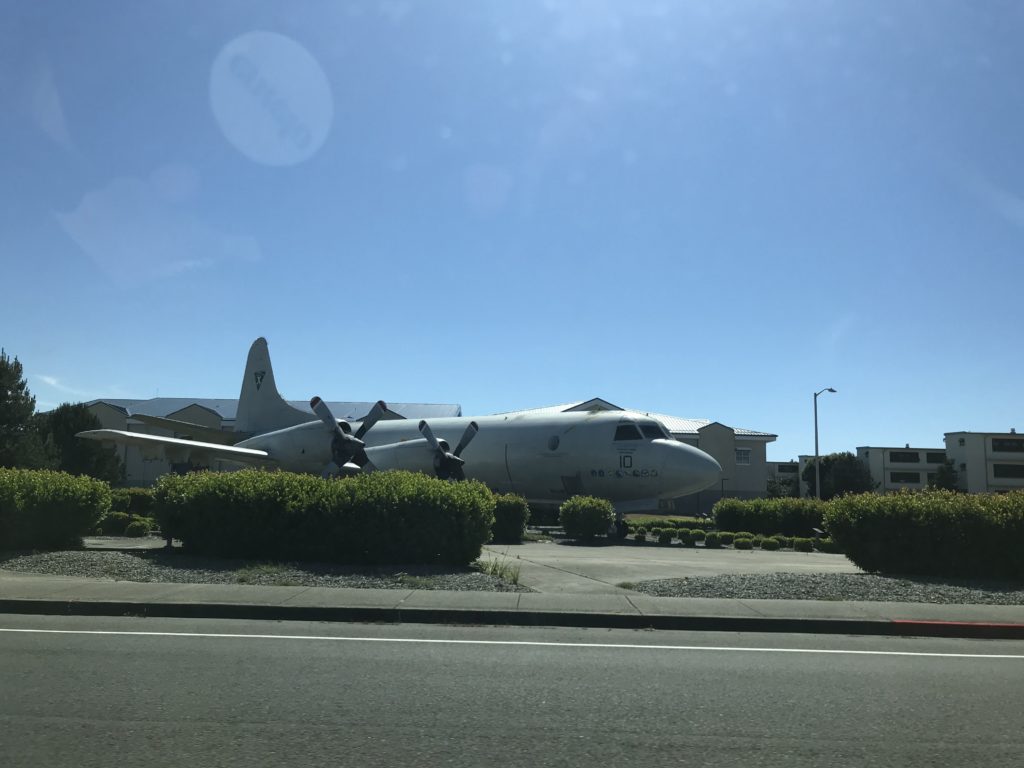 Later we got to visit the naval base where Brett works. I learned about the controversial "Sky Penis", which has its own patch and Christmas ornament, apparently. I really wanted a photo with the patch.

We went out for mussels at this local dive that had some amazing taxidermy.
Then a romantic walk on the beach for sunset (it was like 9pm). Well, not so romantic… we were kicked out by a grumpy park ranger.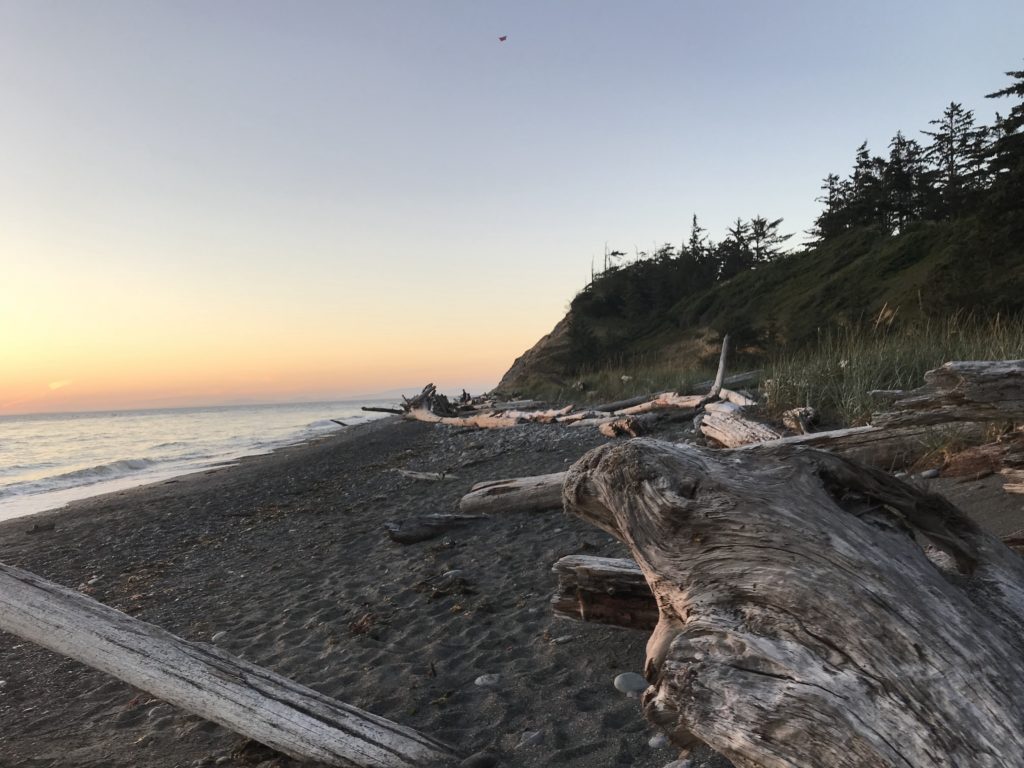 I slept on the couch in the living room and woke up to this serene scene every morning.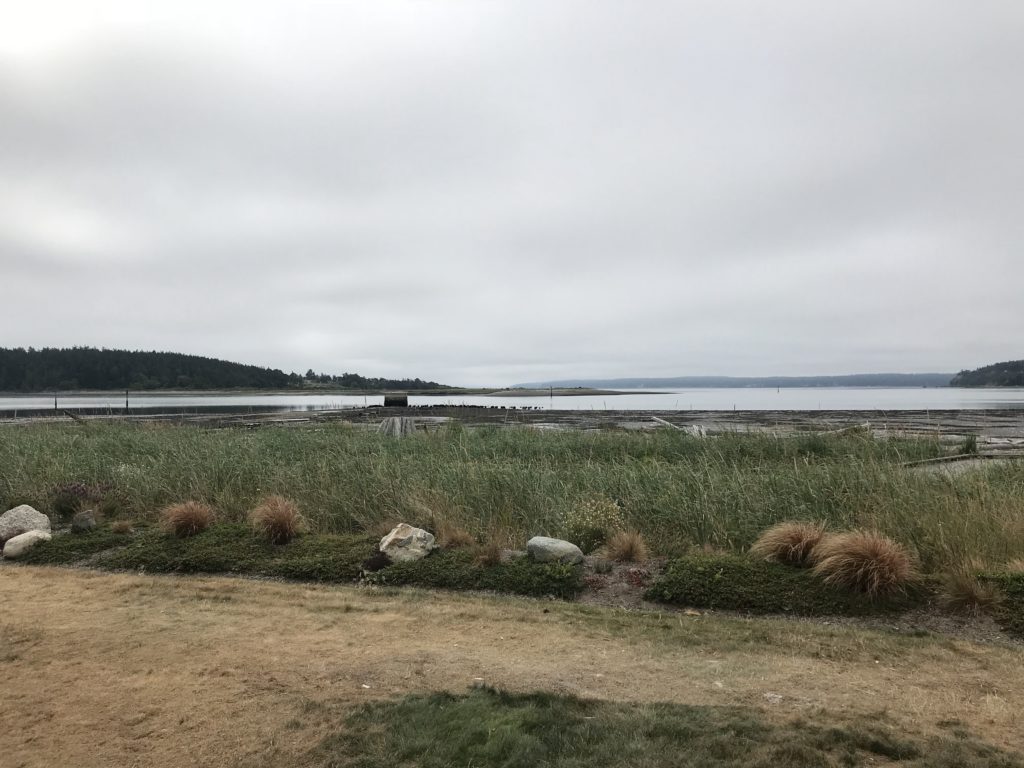 On Sunday we went to a local park for a cookout celebrating Brett's birthday. The morning started misty, but things cleared up by the afternoon. We explored the park a bit before and after.
Before

After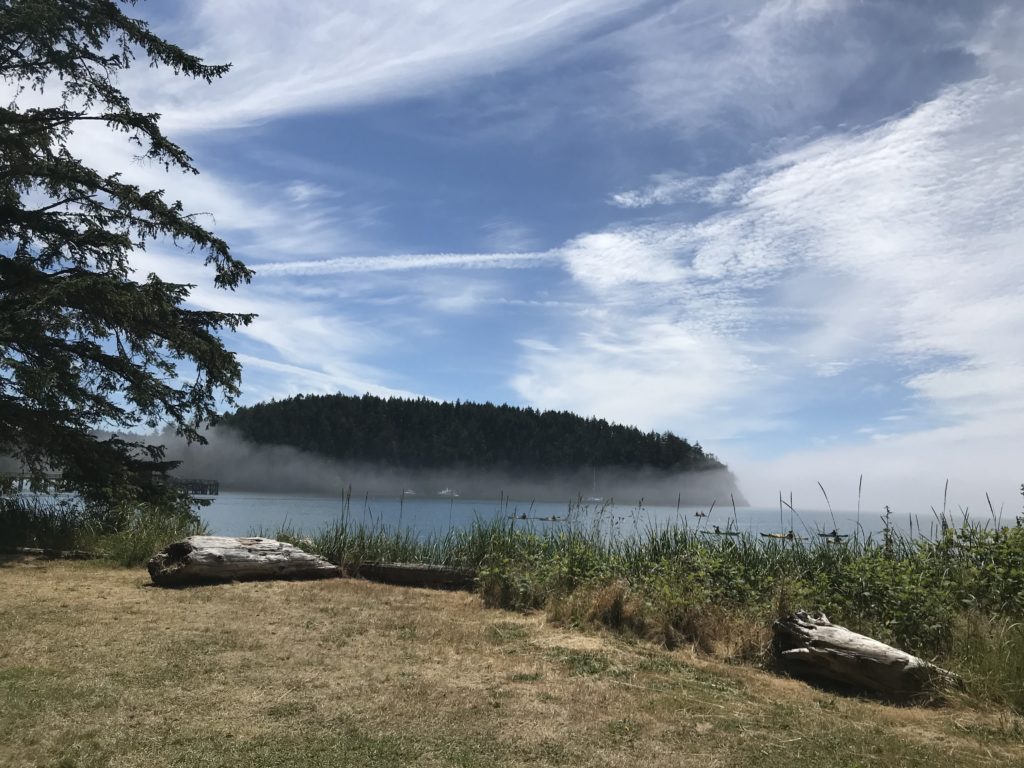 Deception pass bridge
The same bridge from a distance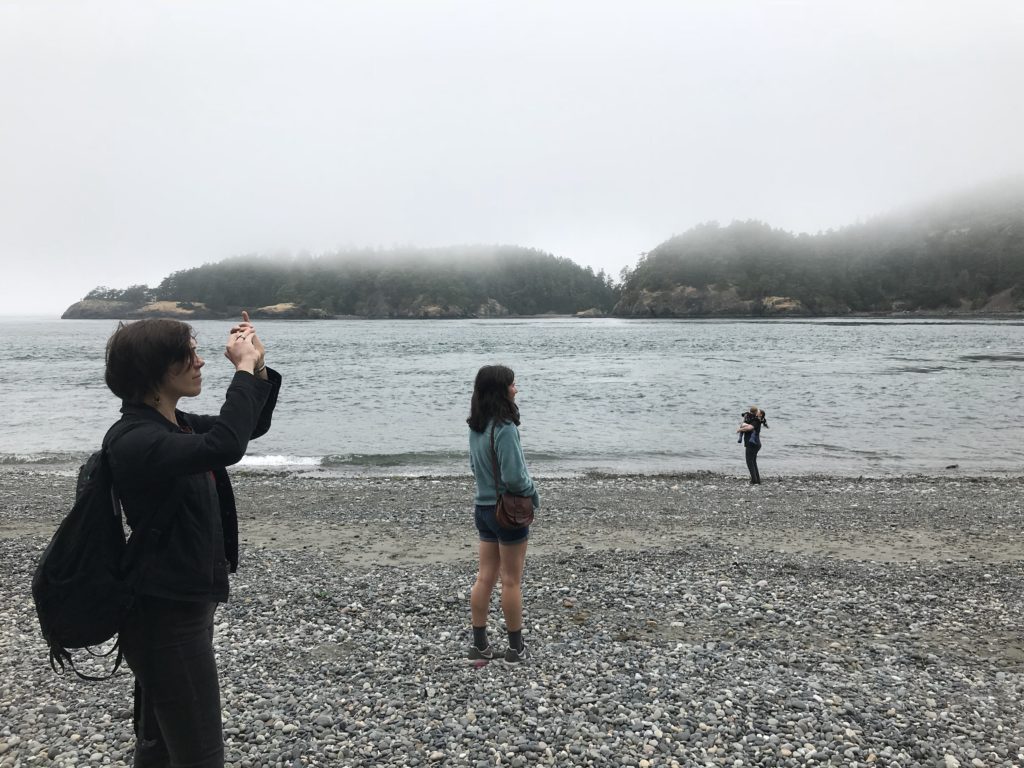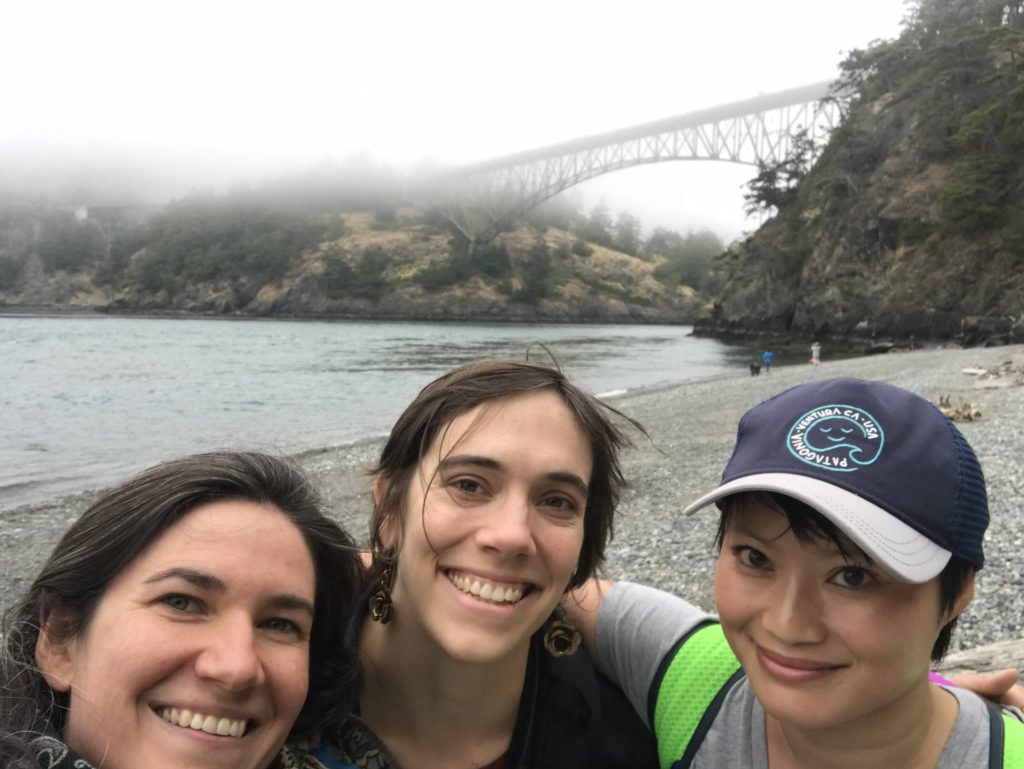 Top of our little trek. Awesome view, right?
Ran into a log that looked like a bear head.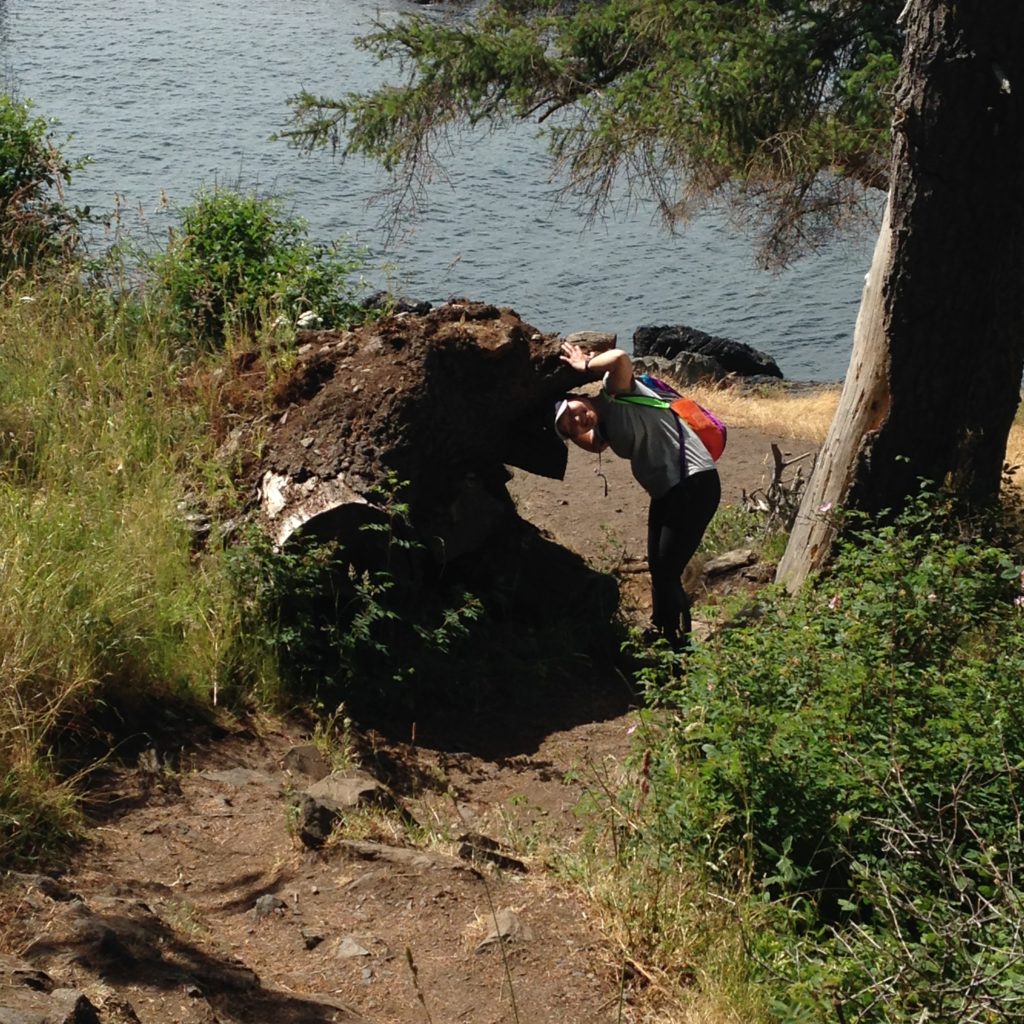 We headed back home on Monday, and got to take the ferry back as part of the shuttle ride. The ride was only 15, 20 minutes max, but they had so many puzzles out on the tables for riders to work on. Alyssa went nuts working on a puzzle at Jill & Brett's house, so of course she was pretty psyched to find them out in the wild.

On the shuttle ride back to the airport we saw a guy drinking matcha from a rubber cup.  He carried around a thermos of hot water and kept topping up. It seemed like a precarious situation, but kudos to him for doing what he wanted?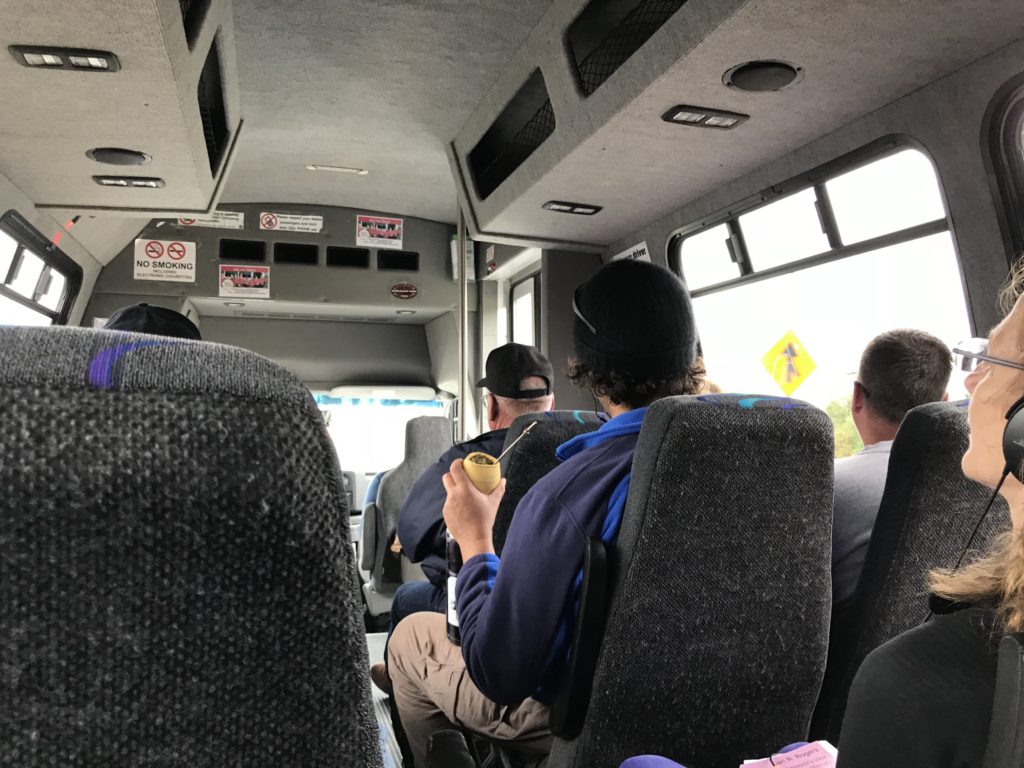 I had  a few hours to burn at the airport, but luckily I get Priority Pass membership with my Chase Sapphire Reserve card, which gives me access to a bunch of airport lounges. Spent the time drinking free manhattans and eating a fantastic tuna melt. Great end to a great trip.