I have knit many things in the six years since I taught myself to knit. I've made stuffed animals, crazy cowl things, a bag with the image of Audrey Hepburn stitched on the side, shawls, hats, gloves, cardigans, socks, mufflers, t-shirts, tube tops, oh, and yes scarves, many many scarves.
I've never knit a dog sweater before- but now I will! Things have been super windy in San Francisco lately (10-30 mph winds), so I think Astor would appreciate it.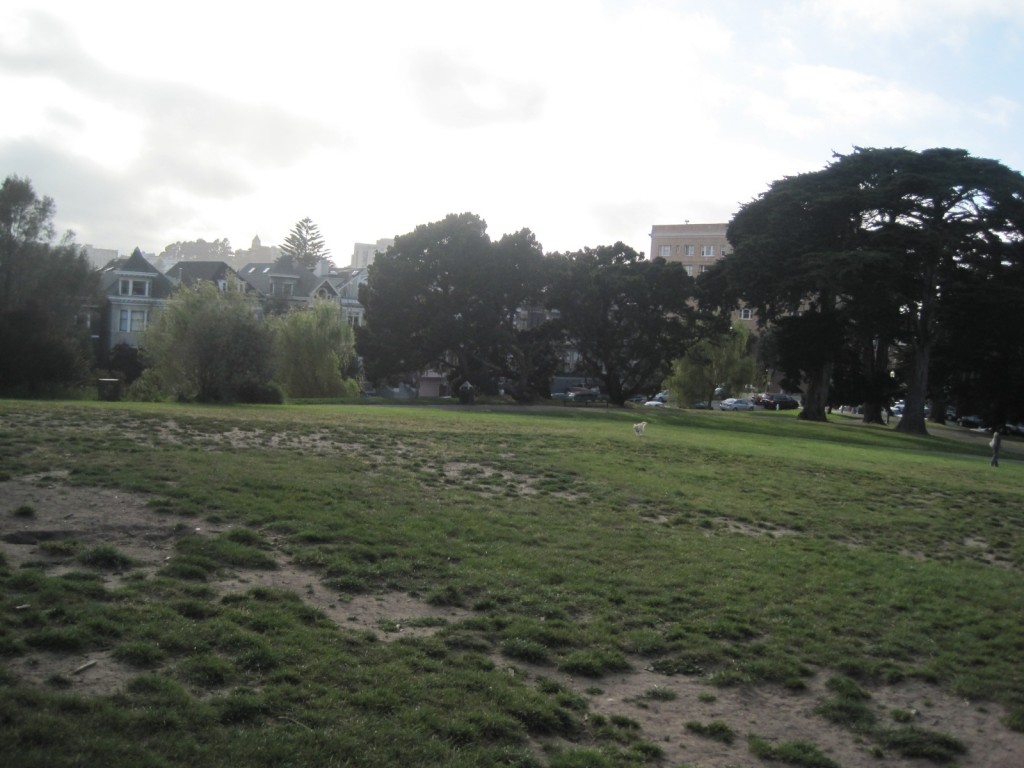 What's that blurry yellow thing running around Alamo Square?

Oh! It's Astor!
Normally I'm sorta picky when it comes to choosing garment patterns, but the size of a dog sweater is really not much of a time commitment. After a little googling, I've decided on the Darling Darby Sweater I found on Ravelry, by Desert Rose Designs.
It's super customizable size-wise, so the sweater will fit her perfectly (er… if I do a good job). Another plus is that the pattern is written for worsted weight and should only take about 300 yards.  I'm thinking that a superwash merino would be perfect. Maybe a sporty bordeaux and cream striped sweater?
I haven't felt this excited for a project in a long time. Looking forward to rummaging through my stash and hitting up yarn shops this week!