For the past 3 years I've hit up exactly 2 conferences per year, usually ForwardJS in the spring, and then RubyConf in the fall. This year RubyConf was in Nashville. I've always wanted to visit, but this time around I just wasn't feeling the song and dance of a dev conference.
Ryan was set to go to Lisbon for the marketing conference Web Summit, and since it was my birthday month, I decided to tag along and make this my annual birthday trip. At the last minute I was offered a ticket to Web Summit. After seeing how expensive the tickets were, I was determined to treat this as a real conference and get the most out of it.
Web Summit claims to be the world's largest tech conference, and with 70k attendees this year, I believe them. The conference ran from Tuesday to Thursday. I arrived Wednesday morning, but was so jet-lagged that I slept completely through that day's session. So I really only had Thursday, and I can say honestly say that was enough.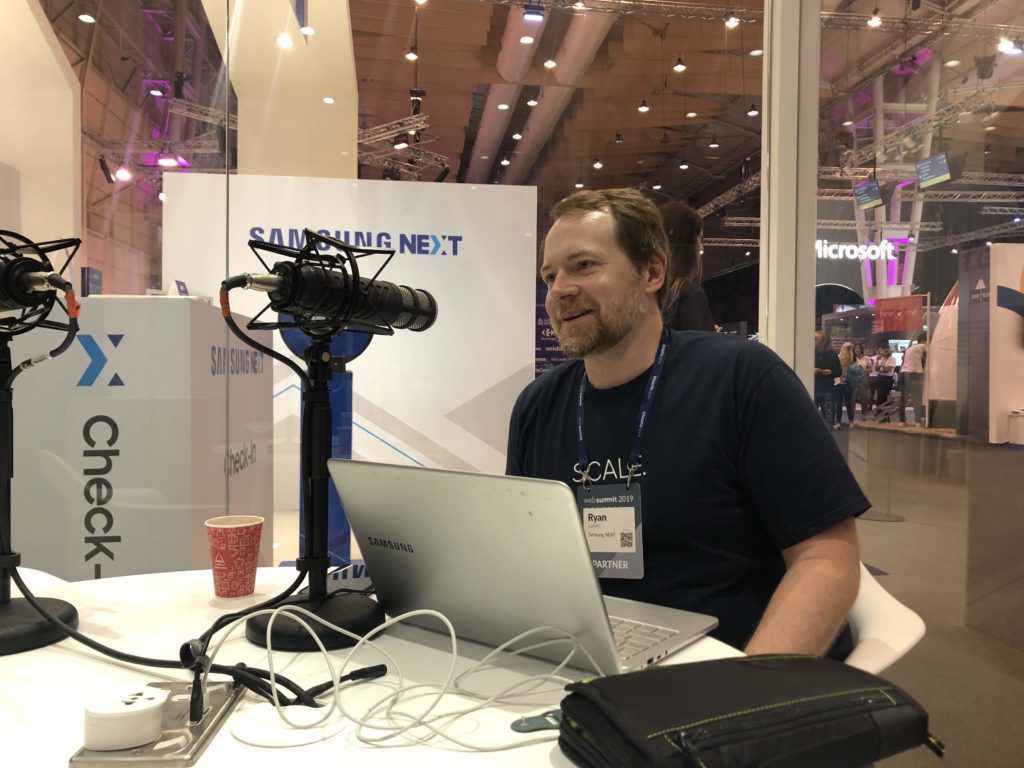 Overall the experience was overwhelming. There was just… so much…There were 5 pavilions of exhibition, 23 stages, sponsored booths, multiple startup alleys, along with a massive arena for the big talk.
Many of the talks were short – 20 minutes or so, and there was no time scheduled in between them. Combine this with 70k wandering people all looking down at their phones, and you can imagine the stress of just getting around. The entire conference felt like Shibuya crossing, lol.
Every talk I saw was packed, except for the one talk I went to on the lack of diversity. I really hope that's because it was nearly the final talk of the day!
This was surprising to me because the tickets were so expensive, but food was no longer served, just coffee and water. This was probably due to the very public food fiasco back in 2015. I also noticed that there was less swag from companies than normal, but maybe that was because I went the final day.
There were however, lots of companies doing playful things to get attention. There was a basketball court, claw vending machine, boxing area, escape rooms, and an area where you could ride a unicorn.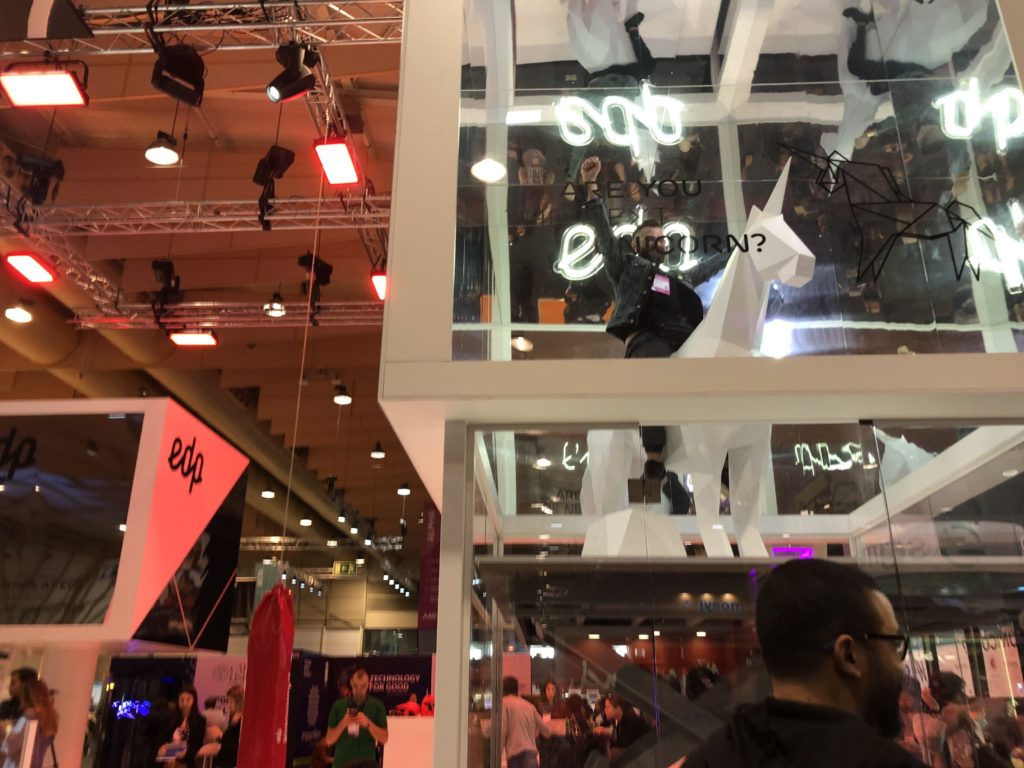 Developer Presence
Ahead of the event I received an email from the conference stating that there were ~8,500 developers attending. There was definitely a developer friendly presence from Cisco, AWS, and Google, but I didn't meet any devs in person while milling about. I did attend an AWS machine learning workshop, which I found useful. One of the things they were demoing was translation and sentiment analysis. It was very similar to the very manual work I did long ago at Beyond and Edelman.

Anyways, I won't bore you with the sessions, but here are some overall themes I noticed:
There were a few case studies of brands trying things that might seem unintuitive because they actually align with their greater vision.
For example, I saw a talk with the CEO of Time Out explaining how the company expanded from one cutthroat market (media) to another struggling market (food/hospitality). It didn't seem to make sense to enter the space, but for their greater vision of being a hospitality company, it did. With the creation of Time Out Market in Lisbon, they ended up creating a kind of circular market. First they identified awesome restaurants in a city, and then they invited those chefs to create a representation of the awesomeness of the local food scene, creating the market – another interesting place to visit. I don't doubt their success – 13,000 people visit Time Out Market in Lisbon per day.
Another example was Rent the Runway. They were already successful enough renting out fancy gowns for special occasions (weddings, etc). Why then did they enter the logistical nightmare of a clothing subscription service for casual wear? It made sense with their overall vision of being the company to get women dressed, and they were strategic about their expansion. They tested subscriptions with small groups, and expanded… then once they had proof of concept, they went all in. They went from 2.7 wears/year for their average customer to 120 wears/year for subscribers.
Web Summit was definitely a place for a brand to get ahead of their critics
For example Google hosted a talk called "Content Moderation: A Google Perspective", H&M spoke about sustainability in fast fashion, and De Beers discussed its lab grown diamonds.
Don't be afraid to build your own system. In the end it can be much more flexible.
Multiple brands that I wouldn't think of as tech companies were building out their own systems. For Rent the Runway, they had to build their own inventory system because the systems that existed weren't could not accommodate the rental model. In the end, this was worth it because when they pivoted they were able to customize and add on.
PVH, the brand behind Calvin Klein and Tommy Hilfiger, had a booth that discussed how they use custom software in their design and supply chain, creating "the store of the future."

And last but not least, I was most impressed with the presence of Lush Labs. Their shipping container concept store showed off their work building an ethical POS system. Beyond just following the supply of inventory, they were even concerned with the sourcing of raw materials for the hardware, in order to make it less cruel.
Their consumer facing store app was also created in order to help limit the amount of signage/plastic within the store. Instead of having signs throughout the store, you could pick up an item and scan it in order to retrieve information.

Unfortunately they were running into snags with rolling this system out across different countries, usually due to legal issues, but now they have it active in like 6 countries including UK & Croatia. Pretty impressive what they're going for, honestly.