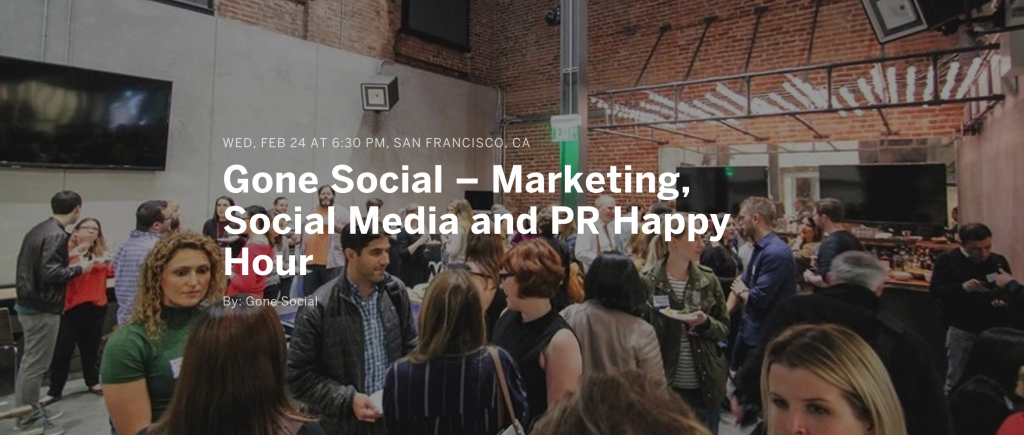 General career advice suggests getting involved in the local community and networking at casual meetups. This definitely applies to switching careers over to web development. Since I live in San Francisco, there are tons of groups listed on Meetup.com. I thought I'd try to describe the events that I go to, hopefully to push myself to attend more, and also to help others who are curious about what these events are like.
Event: Marketing, Social Media and PR Happy Hour
Time to log off, let the hair down, activate the liver and have some FUN! If you're in marketing, social, PR or just excited to meet really amazing people in the valley, come join us! 
Group: Gone Social 
Gone Social is a group of social media, marketing and community enthusiasts in Silicon Valley sharing best practices, tools and ideas. We typically host one event per month, whether this be with a speaker, an interactive activity or social meet-up! 
We bring in experts to share their perspective on social strategy, marketing tactics and community learnings. In the past, we've talked about user generated content, crisis response, community building, and paid promotion. We love to have fun, so sometimes we'll mix and mingle at a wine bar, gather for a BBQ, or cheer on our local SF Giants at a game. 
Location: Cease & Desist Bar