It's the last day of the year! 2016 was okay for me. Mostly it was all about keeping my head down and working hard. Things finally paid off near the end of the year, and I breathed a little sigh of relief before I got back to the grind. It seems like it was a harder year for the people around me. I saw friends and family go through a few really tough transitions – moves, lost jobs, illnesses, divorces… And even if your personal life was fine, just on a global scale 2016 was a dumpster fire of a year, which is depressing.
I did meet my modest goals from last year:
Finish my program and find a job (aka the BIG goal)Â – Check. I finished Flatiron oh only about THREE months after my "worst case scenario" due date for finishing. I took a month off to study for interviews, then went full throttle through two months of interviewing to score my first programming gig. Things didn't go down at all like how I'd hoped or imagined, but I'm pleased with the final outcome. Â I like my new job a lot, and I feel really lucky that I get to code all day long with nice people. So yay, career change.
Network with the San Francisco dev community – Check! In January I met other Bay Area folks in my program, and they've been a great support group throughout the year. We had a few happy hours, study groups and even went down to Netflix to watch a documentary about computer science and minorities. Oh, and we went to our first hackathon as well. We got nothing accomplished, but it was so much fun. I also attended 2 conferences this year: ForwardJS in SF, and RubyConf in Cincinnati.
I also eased my way into the programming meetup scene. Favorite events: Women Who Code's Beyond the Basics nights, FreeCodeCamp's weekly study group, Code for San Francisco's Weekly Hack Night. I went to so many events that I finally started recognizing people!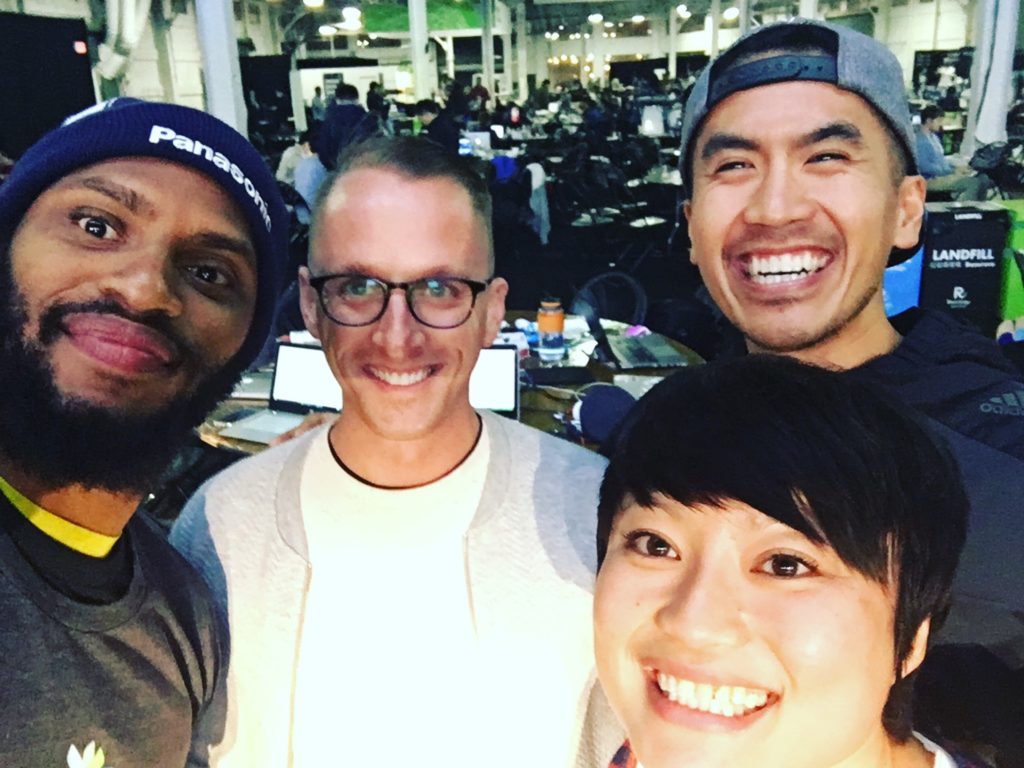 Redecorate apartment – Check! There were lots of little changes here and there, but most notably we totally redid the little room, making it into a study and guest room.
Maintain and grow close relationships. – The new guest room got a fair bit of use. My mom visited several times, my cousin came for a weekend, Ryan's brother stayed with us, and a few other friends and family members stayed as well.  I mentioned in one of my last posts that I was a major hermit for the summer and fall. That's not great, and I can't say I've been way better since starting a new job, but I've been trying to keep in touch with friends online at least.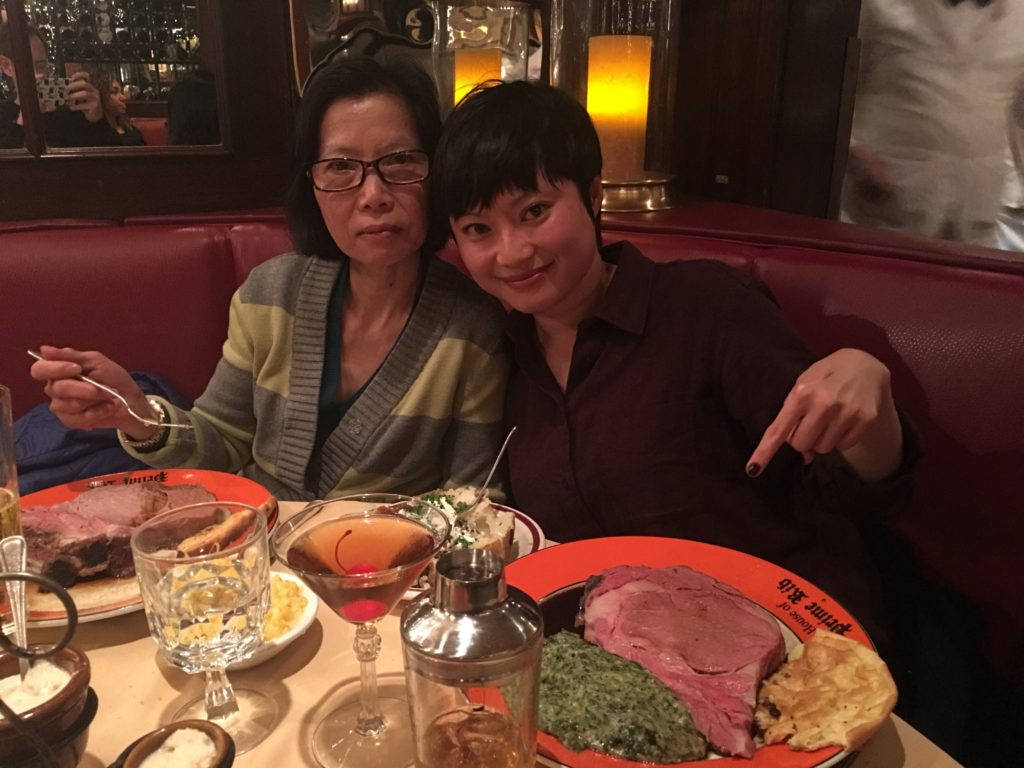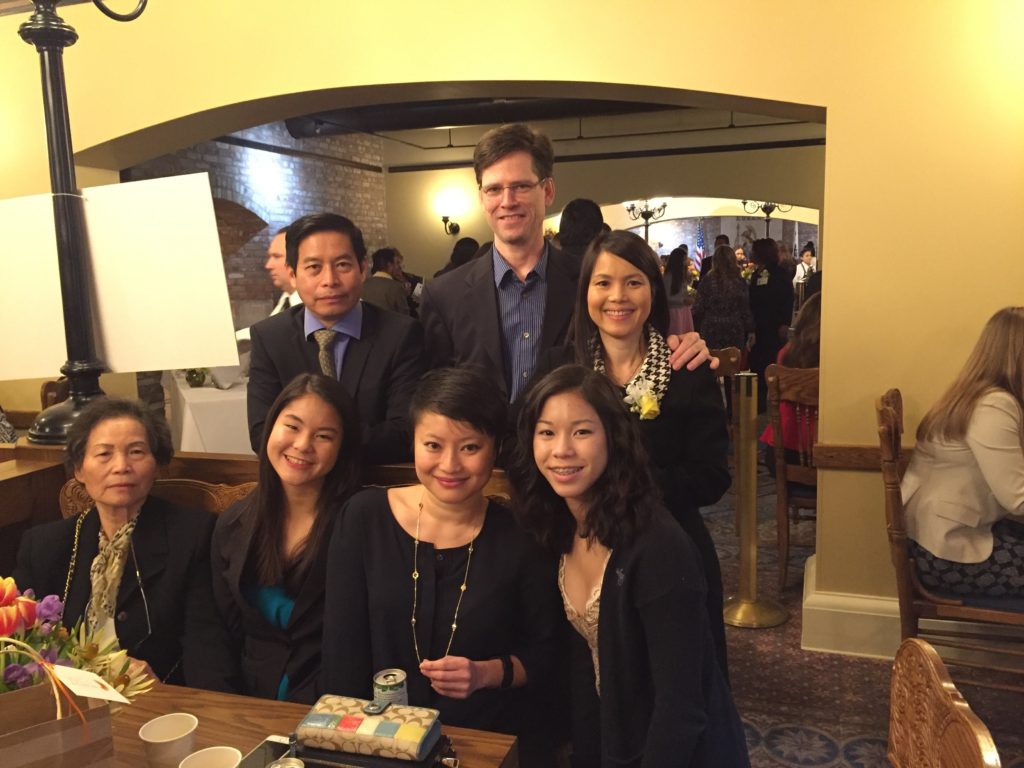 Stop looking like crap – The jury is still out on this one. My company is very casual, so I don't have much of an incentive to look nicer than normal. I've been having  a lot of luck with ThredUp, so at least I'm not spending much money while I try to figure out a new style.
2017 Goals
Given all the crazy sad shit happening in the world, this sounds selfish…Â but in 2017 I'd like to focus on self care.
Read daily -Â I renewed my subscriptions to The New Yorker and The Economist, and I've figured out how to listen to audiobooks from the library.
Drink tea daily – I am not sure how, why or when I stopped regularly drinking tea, but I've rebuilt my tea stash, and now I'm back in the game. TEA LIFE.
Do yoga daily in the morning
Drop some big $$$ on dope skincare -Â Yep, it's finally time to upgrade to the good stuff. Serums! Retinol! Hydroquinone! Let's do it!
Visit friends and family. Be more in touch.
Travel -Â Beyond seeing friends and family, I'm interested in Scotland, Cuba, Nepal, and oh yeah, going on a cruise, preferably one of those old people cruises they advertise on NPR.
Work -Â Keep learning and working hard to be a decent software developer. Be a thoughtful coworker. Hit up 2 programming conferences. Continue going to meetups.