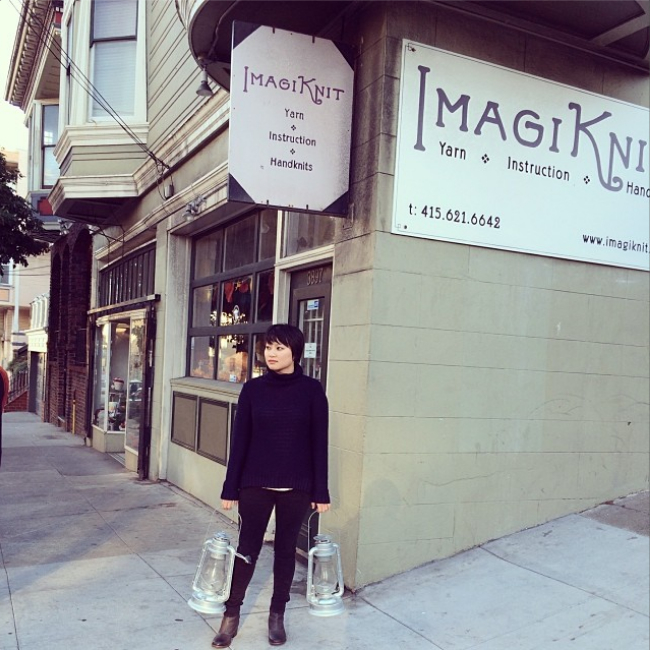 Stumbled across these W.T. Kirkman oil lanterns the other day while walking to the yarn shop. They were just sitting on the sidewalk. Aren't they great?
I joked to Ryan that I felt like a character in an LL Bean catalogue, living my "rustic" Martha Stewart life (minus a few horses). Taking a look at this picture, I think it does sum up this phase of fall.
I love fall but it scares me. Quite a few years in a row I've fallen prey to seasonal affective disorder. So since 2009 or so I've tried to have an active "fall plan" so that I don't drift into a hole of depression once winter hits. Doesn't that sound pathetic?
So I do what I like. I've been knitting a lot. Cooking delicious fall food. Wearing big sweaters and favorite boots. Watching movies and tv endlessly. Listening to opera full blast on Spotify. And being totally antisocial when I want to.
I think it's working so far.