Note: So, I'm back from Asia. I had spotty wi-fi all through out, but managed to write a few posts on my many 6 hour bus rides. I thought I had published this, but oops! It was still in draft form. Well, here we go.
I didn't know what to expect from Singapore. What's a depressive yet fun loving San Franciscan to do when visiting the world's most famous nanny state? A lot, apparently.
"Just don't get any spankings" as my mom says.
We started the trip off by rolling into Singapore for 3 nights. Any more and my Asia budget would have been shot. Everything here is American prices or worse. 8-14 dollar beers at the bar my friends. Singapore does not want you to drink. 9 dollar tiny tubes of sunblock. Help!
Here are a few things I enjoyed during my short time in SG.
-Stayed in up and coming Little India. Not a great night life, but a good buzz down here. Some pretty cool temples too.
-Visited the National Museum and learned about Singapore's insane history. The exhibits here are interactive and totally engrossing. The one on Singapore rock and roll is pretty cool. If you flew in on Singapore Air flash your boarding pass and get 20 percent off the entry fee.
-Splurged on a Singapore Sling at the gorgeous world heritage site and operating hotel Raffles Hotel. Drinks are 30 bucks a pop so have one and then move along….
-Wandered Haji Lane, the hipster part of town. Except don't go there before 1pm because nothing is open. Learned that the hard way. Twice. Sigh.
-Visited the Four Barrel of the Far East. Stumbled upon Chye Seng Huat Hardware when walking around my neighborhood on the last day. From the Japanese pour over to the tasting classes, bamboo bikes, custom aprons and Lana Del Ray on the speakers I thought I had stepped through a portal back to San Francisco. The prices were worse if you could believe it. Five bucks for a tiny cup! Not even 8 oz.
-Ate my money sorrows away at the hawker centers. There was a trip to Maxwells for chicken rice and oyster cakes of course.
Also ate so much laksa. It's this seafood curry noodle soup that has such a rich broth. Not for the faint of heart.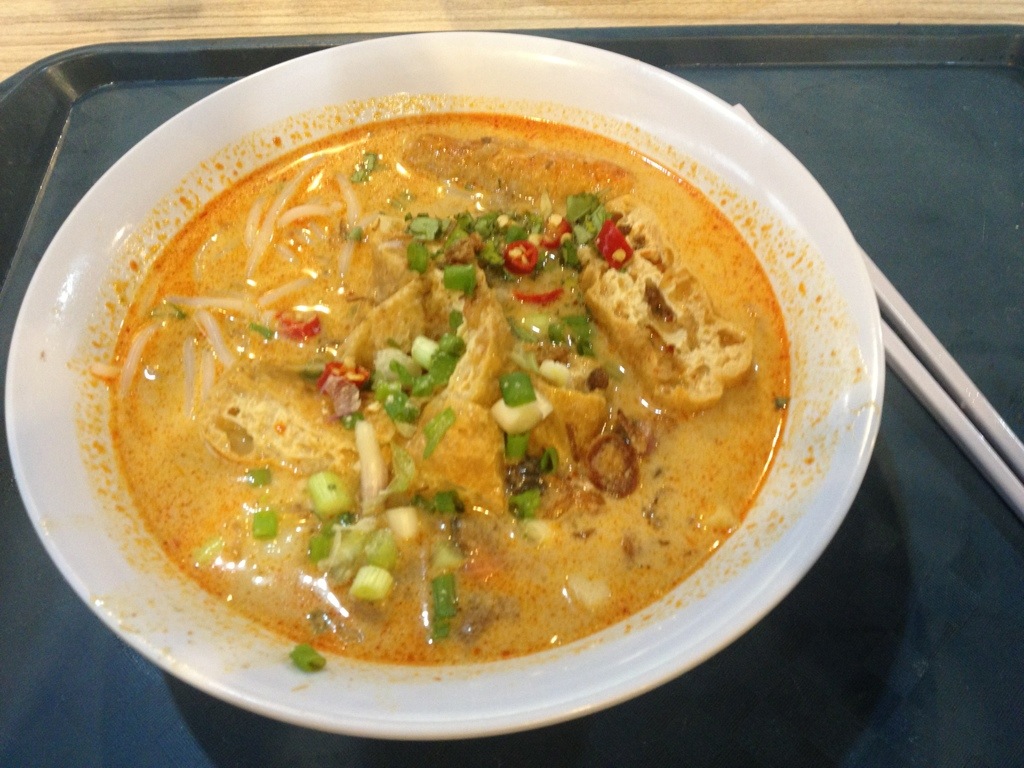 -Had vegetarian Indian food for breakfast. HEAVY.
Other memorable breakfasts: toast sets at ToastBox or chicken and egg sandwiches at McDonald's.
-Took a bus to the Night Safari and got up close with elephants tigers and giant flying squirrels. A bat even pooped right at me. 🙁 The cages are really more conceptual open air enclosures. Interesting.
-I met up with a few ancestors.
I had a fun time in Singapore. Really blown away by the deep mix of Malaysian, Indian and Chinese cultures here. Still, it wasn't a place to stay forever. Too pricey!