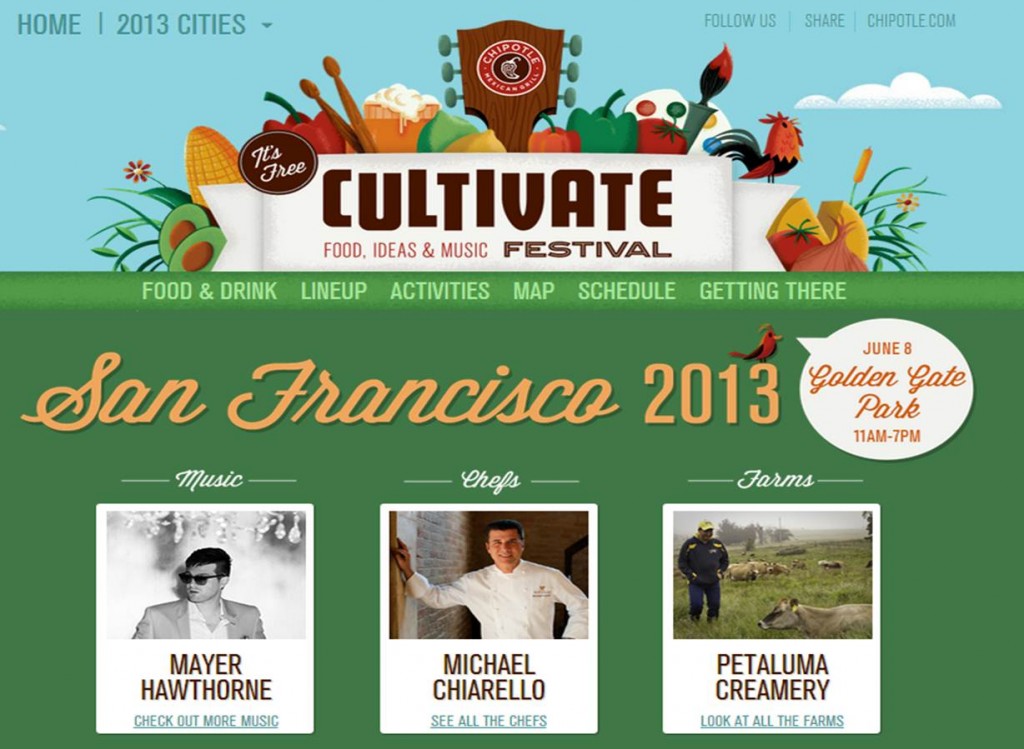 Love food? Love music? Love massive burrito bombs from Chipotle?
Then come to the Chipotle sponsored BurritoFest Cultivate Festival in Golden Gate park on Saturday. It's corporate sponsored, but I can't snark. The lineup looks pretty good and …
Free is free!
Free music (The Walkmen! Mayer Hawthorne! People I haven't heard of!)!!
Free cooking demos from Chef Celebrities such as Amanda Freitag and the Big Gay Ice Cream guys.
A free burrito if you visit certain"Learning tents" across the festival
There's also a food hall with samples from local artisanal food vendors, and an educational section to learn about sourcing food sustainably.
It looks like it will be 82 in SF tomorrow, so probably a perfect day to laze in the park and eat things.