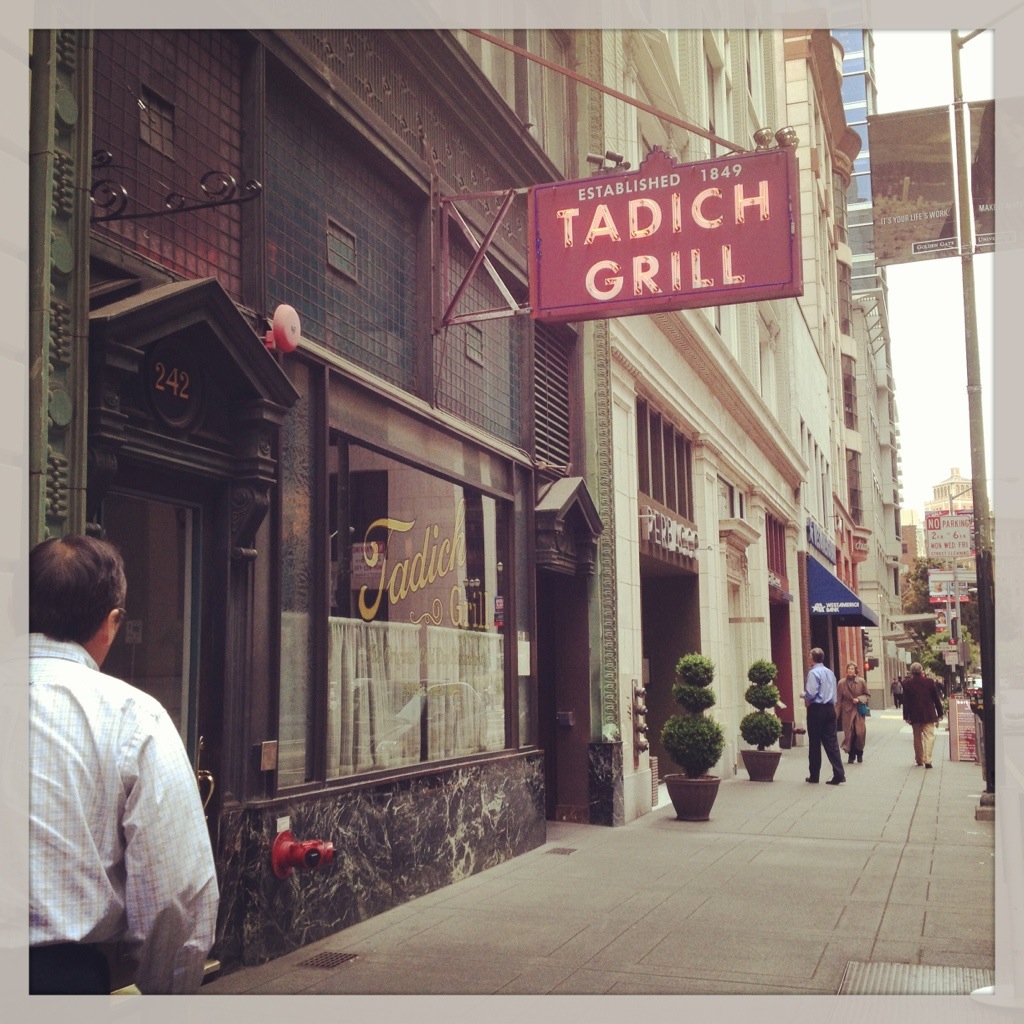 I love history, but not tradition.
I'll make an exception for Tadich Grill. Tadich falls into one of the my personal favorite types of restaurants to visit. The restaurant with pedigree, mystique, but most importantly attitude. These places have been around for decades, maybe more than a century. They are often meat + seafood spots. They are often quite expensive. But hey, that's part of the fun. I love deciding to go whole hog and fully embracing the show of dining out. Order drinks, order all the food. Order dessert. Order coffee. Smoke a cigarette. Sit there for a long ass time. It's very romantic.
So here's what Zagat's says about Tadich:
In business since 1849, this "classic, film-noir"-worthy "seafood temple" Downtown has "old-time SF atmosphere" in every detail from the "19th-century booths" to the "jokingly grumpy servers" that are "straight from central casting"; sure, the "menu never changes", but since "fresh fish at its best" and "classic cocktails" "never go out of fashion", schools of "business folk", "tourists" and "nostalgic" types still "wait their turn in line" and keep things "noisy and crowded, especially at lunchtime."
A few weeks ago I lucked out and rolled in with my coworkers for a team lunch. I took a ton of photos, but in the end the official photos from the restaurant's website really captures the mood best.
Yes, that is the bar. To the left you can see some private booths where they put obnoxious people who take iphone photos of their Chilean Sea Bass and Manhattans. AHEM.
Ze hiztory of ze restaurant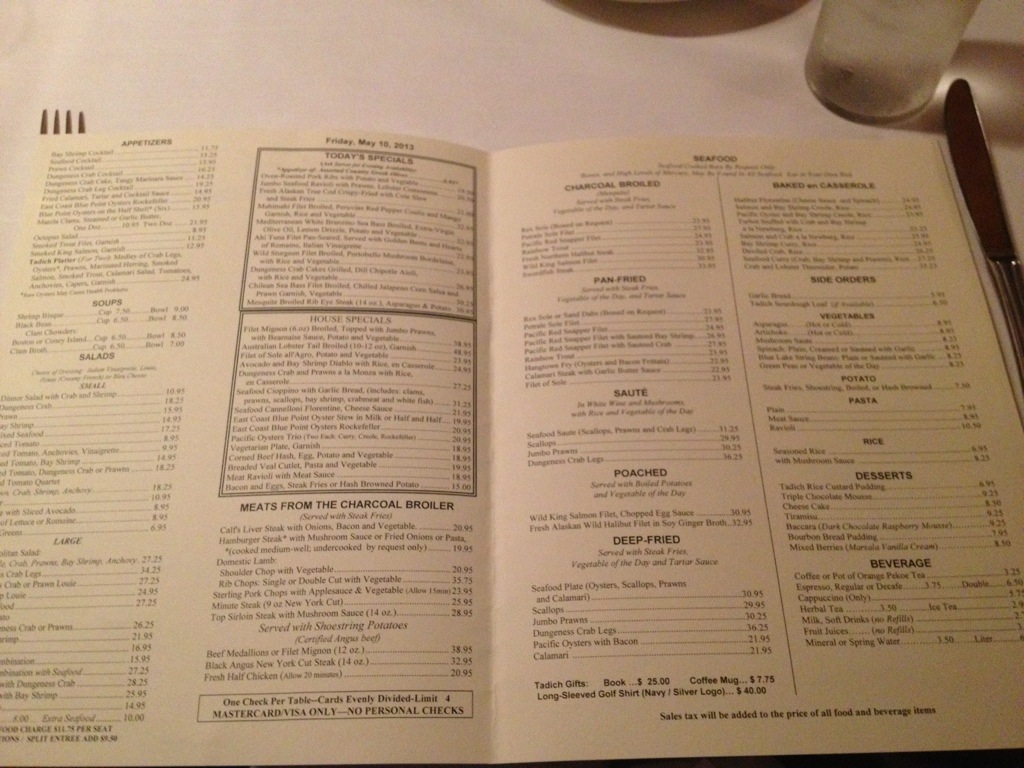 The menu is extensive, but I'll give you a hint, it's all meat + seafood! I took photos of my food, but they're not all that exciting. It's just really good and really solid fish.
Looking forward to coming back here again. It would be a great spot to finish off with a martini after the Hitchcock's San Francisco Walking Tour.