Happy Bike to Work day! This year's was a good one with lots of goodies at the bike stations and a chill ride in with my coworkers.
Here's the scene at the Van Ness Station this morning.
Real life:
Instagram life! Look at us, living large with our coffees and our bicycles.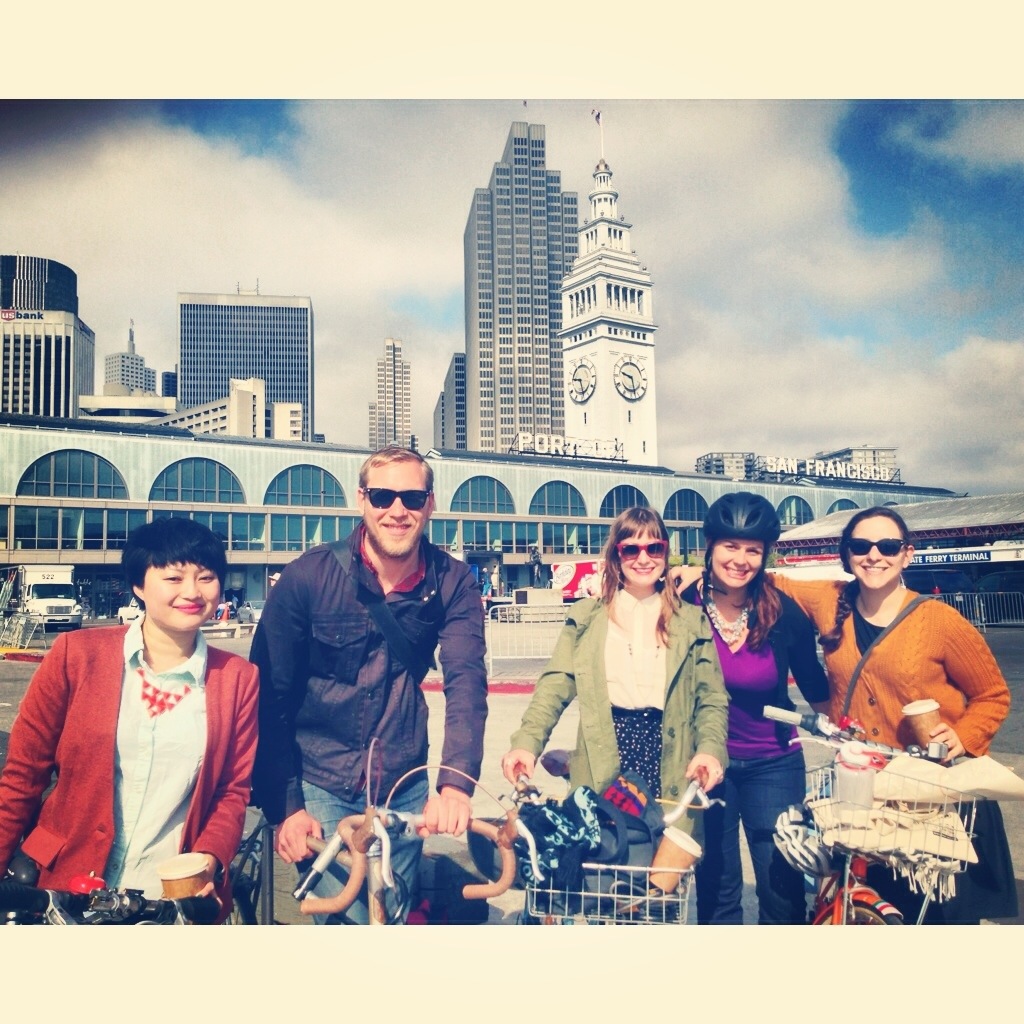 And here's real real life. My coworker was taking a video selfie while we were riding down Market.
Only sad thing about the day was that some jerk decided to ride off with a guy's bike while he stopped at a bike station. BRAZEN. I call this "Shit is about to get REAL" life