First FO (finished object) in knitting land in a loooooooong loooooooong time. Here's to a healthy knitting season because August in San Francisco has turned cruel. Everyone I know is sniffling and I'm running for pho.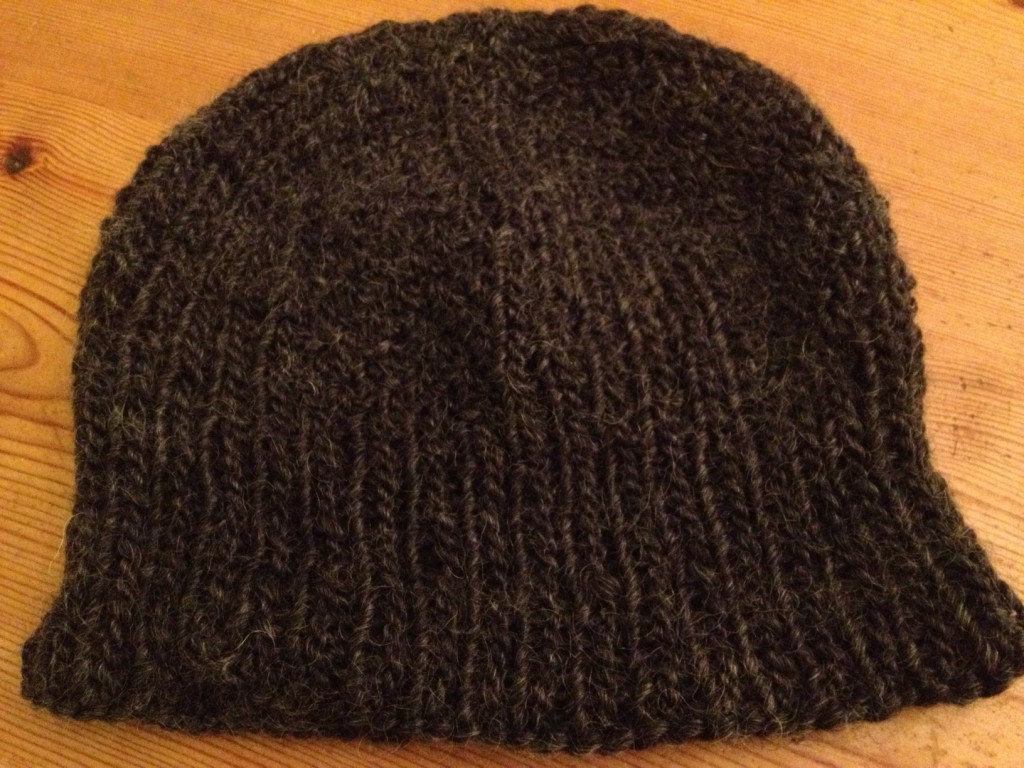 Pattern:Â Hill Country Hat
Yarn: Rowan Cocoon (80% Merino, 20% Kid Mohair) (Good bounce, hand and warmth, questionable stitch definition)
Gauge: BULKY
This one knit up super fast. It took me one craft night and maybe 2 or 3 sittings here and there, a few hours in total. It's knit from the top down on double-pointed needles, and the pattern is simple without being boring.
Gotta say, Rowan yarns are always exquisite, but I'm really disappointed with the stitch definition of the Cocoon . Normally merino is awesome for that, but the mohair obscures all the hard work I did. Also it would have been more striking if I'd used a lighter color, but oh well. I knew what I was getting into.
Other issues: I added an extra repeat to the pattern and extra rows of ribbing at the end, but I really should have switched that- done maybe 2-3 extra pattern repeats and maybe a half inch less ribbing. But this is just my personal preference for proportion. Once you throw the hat on you forget it all, but in my head it drives me nuts.
I think someone's going to be very happy with it!