I'd heard about Warby Parker and their Tom's- like approach to eyeglasses a while back, but never had the urge to grab a pair of glasses. Eight months after losing my glasses in Toronto, I think it's time to finally try it out. Before I started all of this, I went to my local eyeglass shop and had my face measured (so I knew which sizes to pick out).
To be honest, I was a little skeptical of this site. My friends have had great experiences with Zenni Optical, the "12 dollar eyeglasses" people. I've seen their glasses, they look great! Why should I spend $95 at Warby Parker? After spending some time on Zenni's site, I'll tell the truth. I got lazy, and I thought the process of just BROWSING frames was clunky and slow. So I was too lazy to sift through all the ugly glasses to find my diamond in the rough.
Instead I spent more time checking out this gentleman…
OMG Too much! Could I get Ryan to wear a monocle like Scrooge McDuck style? HE WOULD KILL ME. Maybe I need a monocle…
All of the glasses frames are classic/retro plastic, which is exactly what I was looking for. Plastic is always so comfy.
The virtual try on was pretty amusing (Zenni Optical has the same thing). Upload a picture or use a webcam to try on glasses.
Ta-da!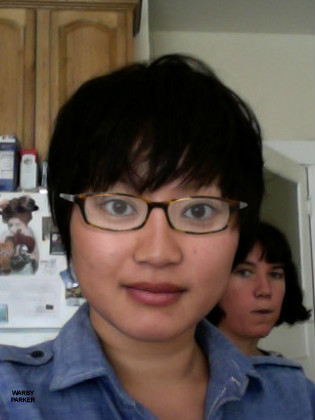 Here's another priceless try on pic. Friends hover over you and question your taste. Just like in real life!
Bluefly has a copycat site- Eyefly, with a similar look and feel. I thought the frames were cool, but I didn't decide to go with them.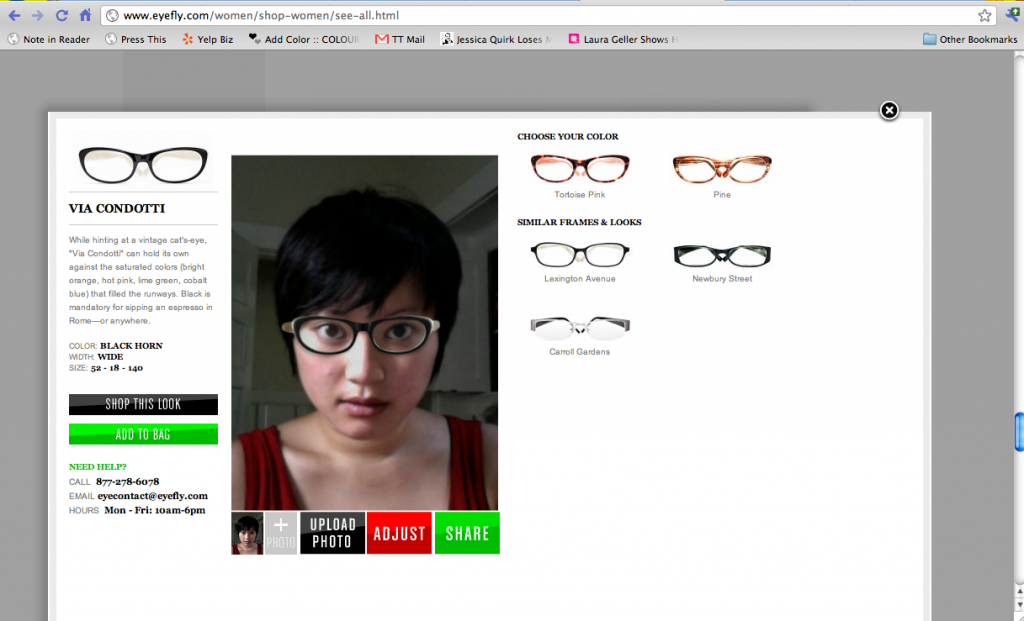 Anyways, I'm doing the Warby Parker "home try on." Basically you pick out five frames and they send them over for you to try for five days, $$ free. Fingers crossed that one of these pairs works out. I'll update when my glasses come in later this week.