I have always loved taking pictures for fun. Just like journaling, it's so satisfying to flip back to something from years ago and instantly be taken back to that moment- a moment that I might not have remembered if I hadn't taken a picture just for the hell of it.
I've only had a few cameras in my life. I think my first camera was a clunky Polaroid, and each picture was a dollar. That didn't stop me from taking TONS of pictures.
My next camera was a random crappy camera, but it had Keroppi all over it, and so I loved it dearly. I had to wait a little longer for the photos, and though they weren't a dollar a piece, being prolific was still beyond my elementary school budget.
Starting in junior high I switched over to digital cameras. They were so much faster, took up less physical space, and they were cheaper (in the long run). There was the 1.3 Mpx Fuji in junior high, then the 5.0 Mpx Canon my dad gave me in college, followed by a 10.0 Mpx Canon I got last year. Strangely enough, I don't even use cameras anymore, I've switched over to taking pictures with a smartphone that Ryan is letting me borrow.
I haven't had an analog camera in a decade. So here is my first entry back into the world: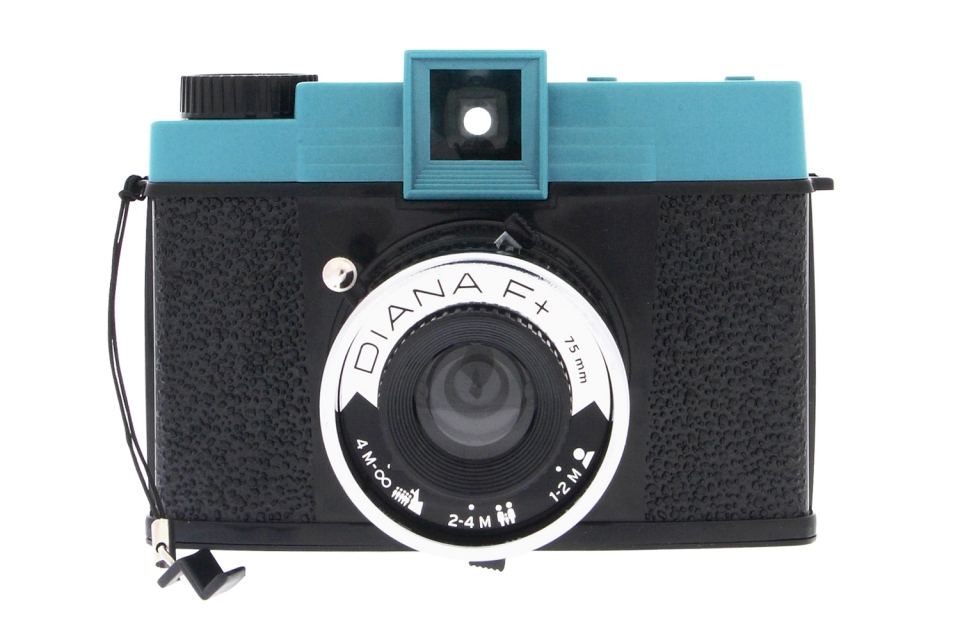 the Diana F+!!! I received it as an anniversary present and I couldn't be happier. Well yes there were sentimental reasons for the present that I can appreciate, but really, I've always wanted one of these guys. They look like cheap fun. And they are… cheap. Â Oh yeah, it's 100% plastic baby.
For those who aren't acquainted with this particular camera, it is one among several lines of 1960s toy camera reproductions by the Vienna-based camera company Lomography. The key features of these types of cameras are:
They are made of cheap plastic and feel light like a toy, not rough and tumble at all
They are overpriced
They are unpredictable, which results in crappy dreamy and artistic photos
They require out of stock film
Everything is super manual, from the film to shutter exposure
They are loved by hipsters
Well, that all sounds incredibly daunting, hunh? I don't care if I look like a giant geek, I just want to play with the thing. I'm almost done with my first roll of 120 film, and I'm really looking forward to sharing the results here (if I can find a scanner)!