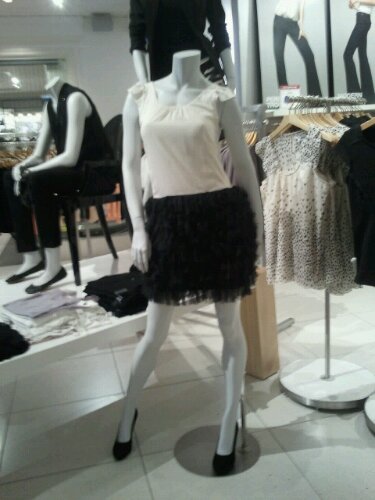 Ballet style is always in and out of fashion, but with the fluffy black tulle this Gap dress screams Black Swan!
I still like it though.
Also spotted at the Gap: the famous Pegged Boyfriend jeans. They do exist! I wonder if there's a Darren Aronofsky film for that as well.