So AirBNB recently moved into their new offices and decided to throw a party…
Ryan had kindly extended his invitation to me oh, about a month ago, but on the day of the event I wasn't really feeling it. I didn't want to schmooze in Potrero. A little yoga, sunny skies and a free ride changed my mind. I gotta say that I was really blown away by the offices. It's a very inspiring space. My boozey party photos don't really capture the excitement. It is worth it to see pretty photos elsewhere.
I thought that the conference rooms were a little kooky and homey, but on Monday when I debriefed with a coworker who had also attended the party I learned that the company had recreated three of its top selling apartment/spaces as conference rooms.
Really?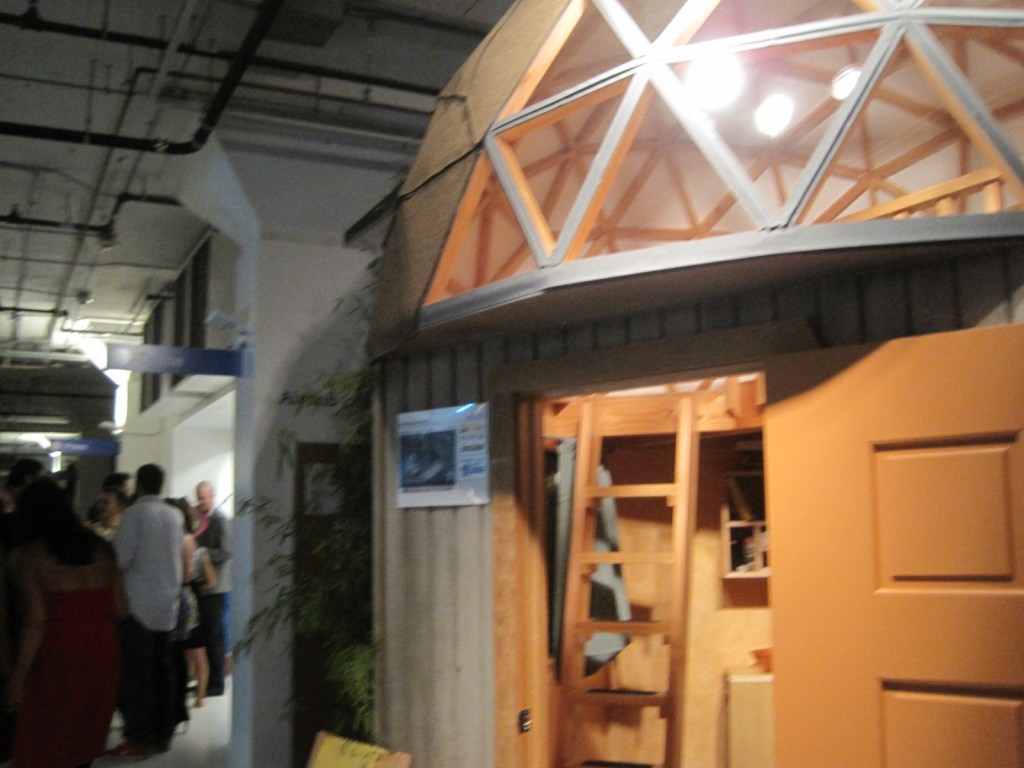 I guess that explains this giant treehouse dome thing.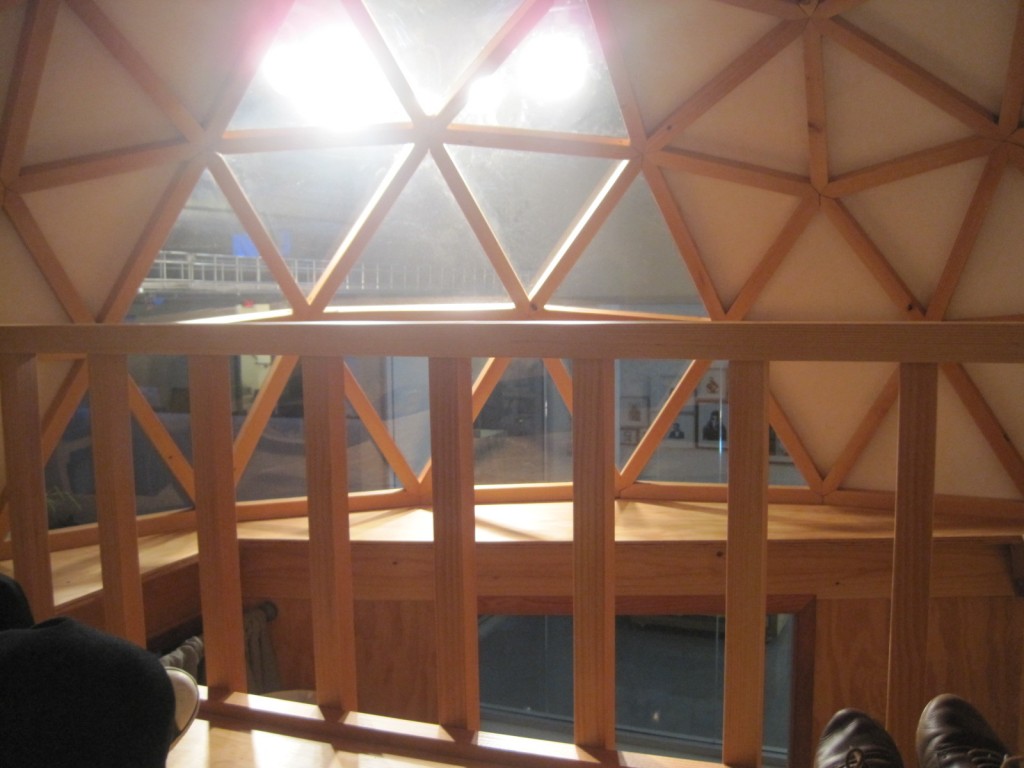 It's really quite cozy. You know that at some point something horrible is going to go down in this hut.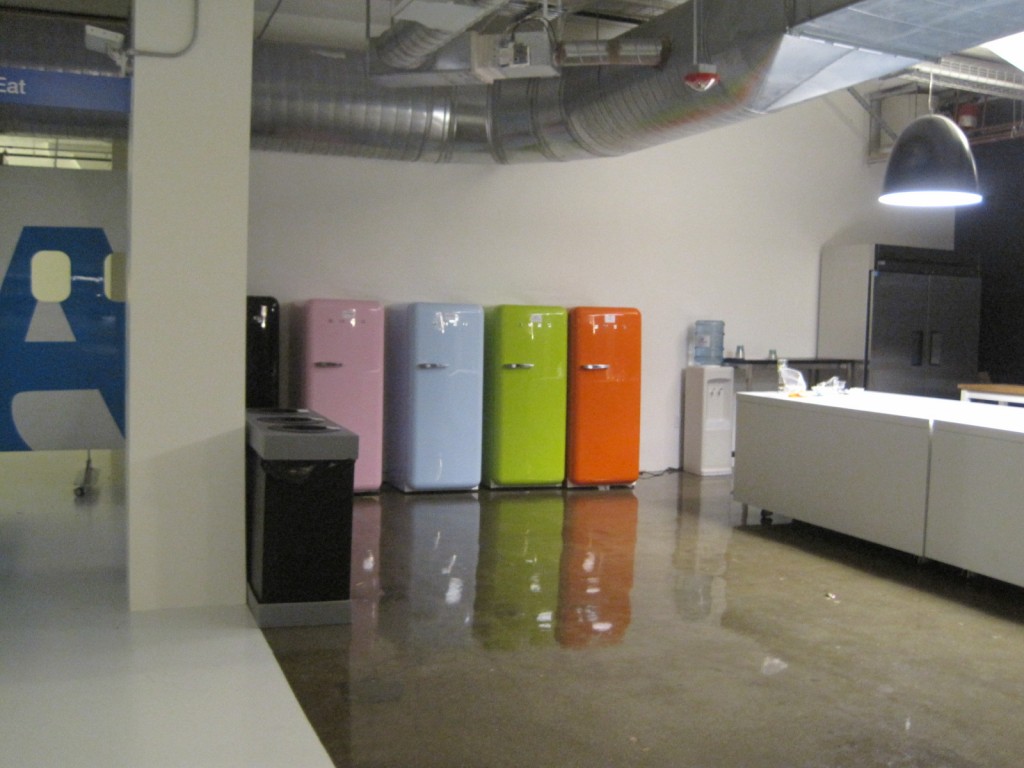 Then there's a kitchen area…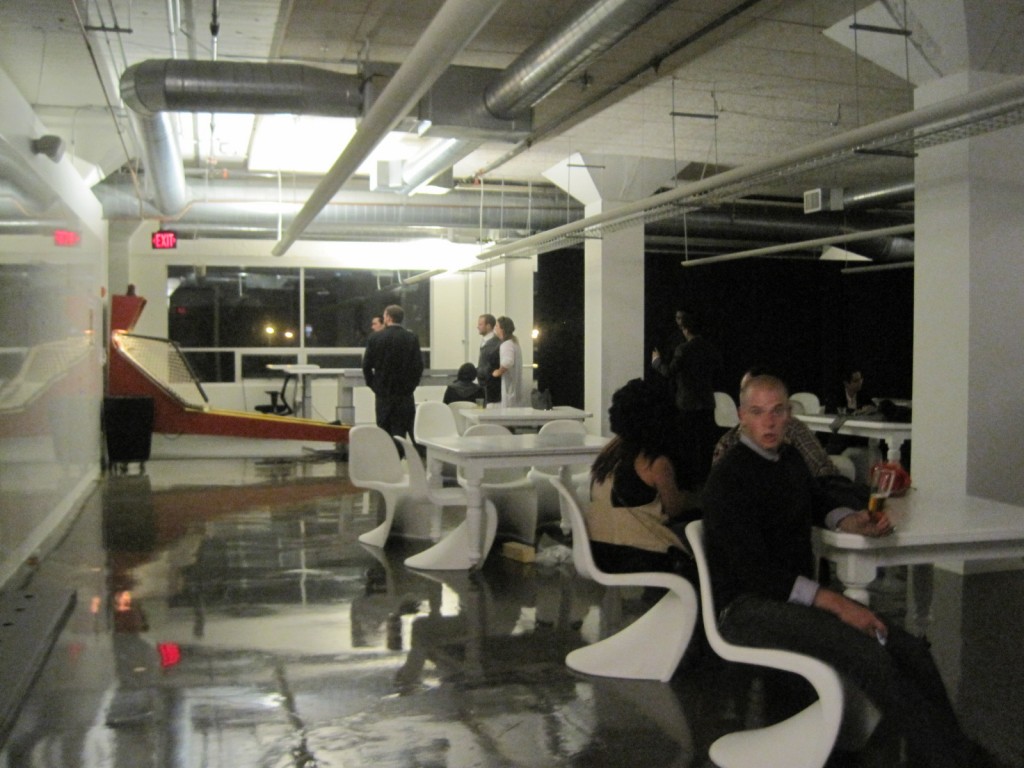 Skeeball/etc area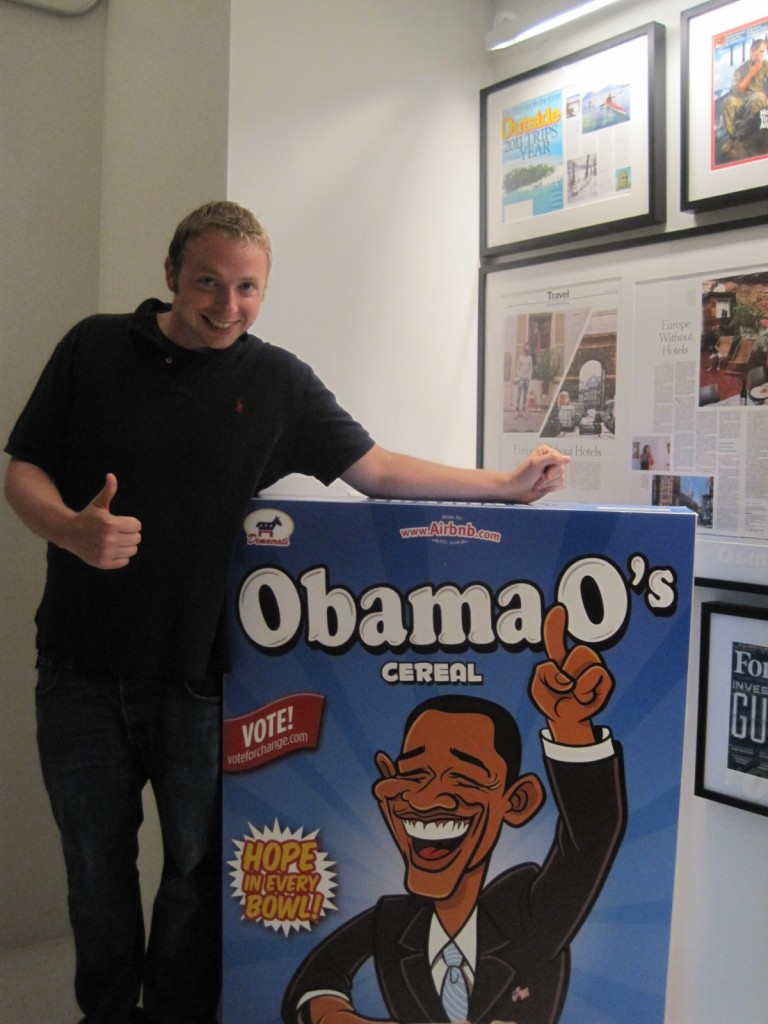 My friend Doug posing with the marketing stunt that put the company on the map.
The offices were nice and all, but the real draw was the dance floor on the roof. The DJ was… MC Hammer???!! Yep.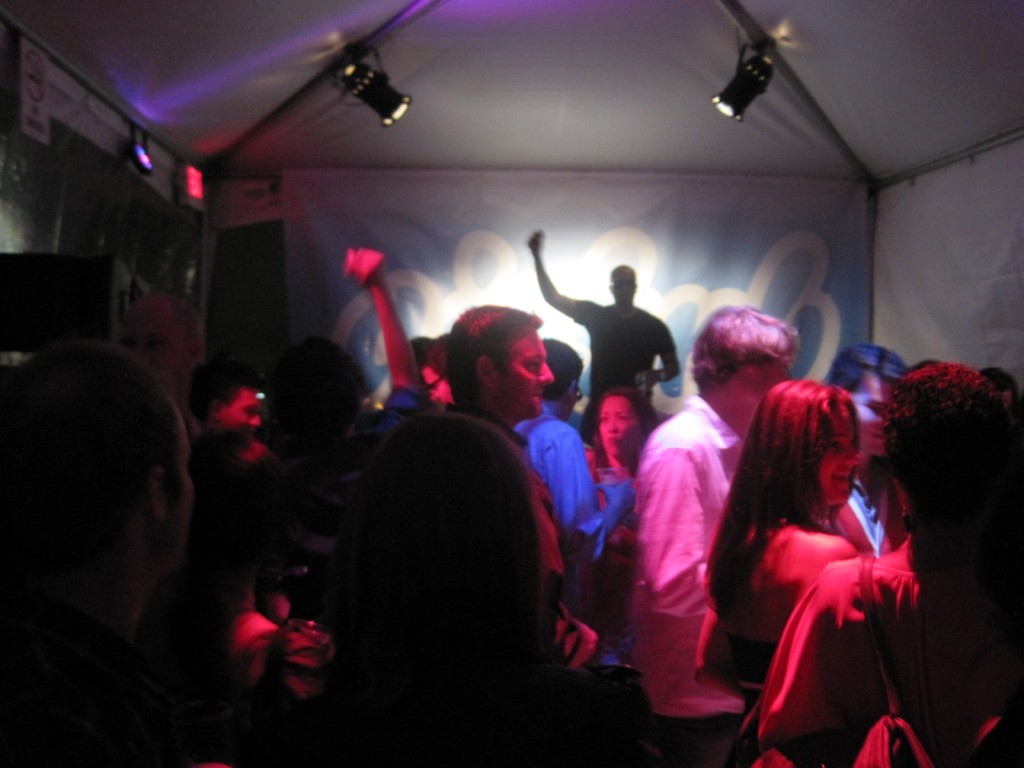 Hammer seemed really really happy.
Ryan and the never-ending drink line.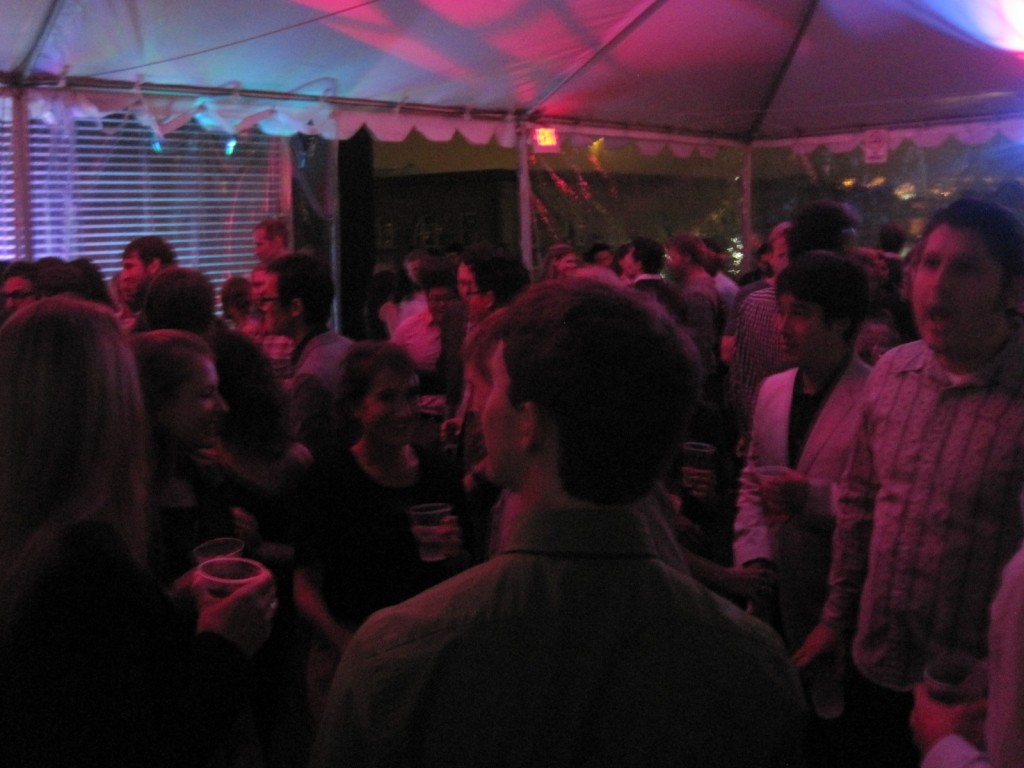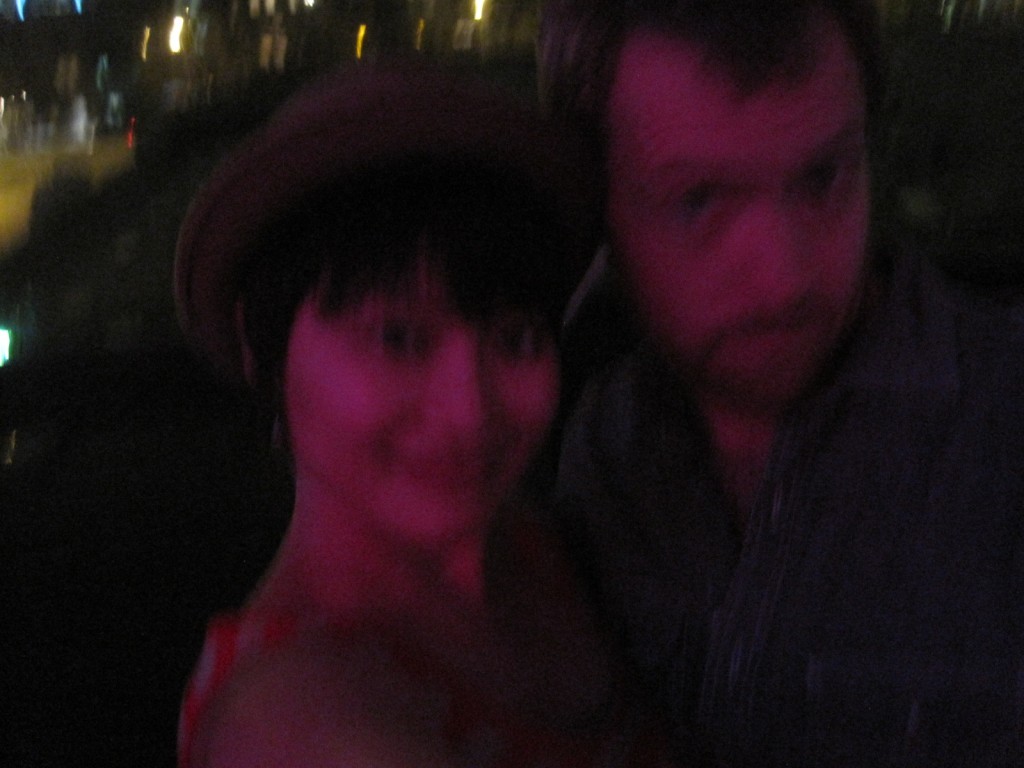 This is a super blurry photo, but I think that I look cute in Jill's porkpie hat.
I've got to say, I felt out of my element, but in a good way. Everything that night (offices, food services, people) was just a bit too slick. It was a very dreamy night.
I haven't been to any events as cash flush as this in… ever? I mean, the experience of extravagance continued even after you exited the building- in the parking lot were two food trucks that were hired by the company to pass out free food. I wanted to grab a free taco badly, but we had to take off. All in all a great party.