If you've got a sweetie who is a radio geek, you're in L-U-C-K this Valentine's Day.
NPR has released public radio themed e-valentines!!! Yes, they are awfully cheesy, but you know you love it.
My favorites are below. Check out the full set here.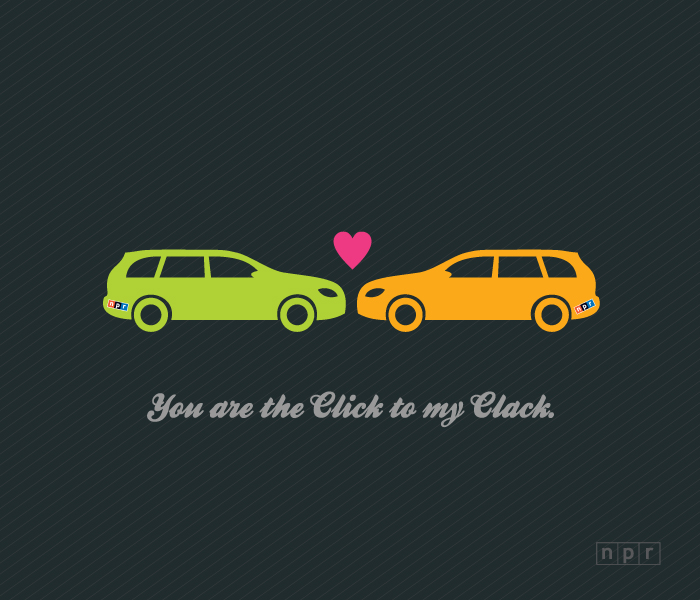 Classy and classic.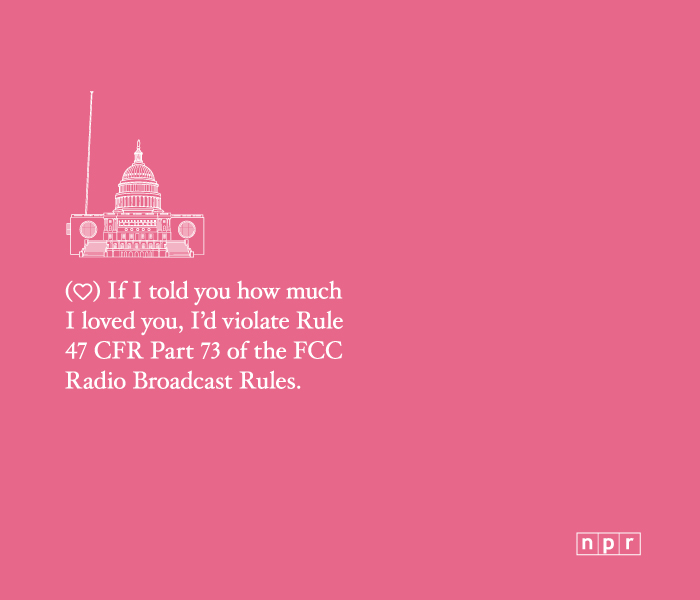 Oo girl.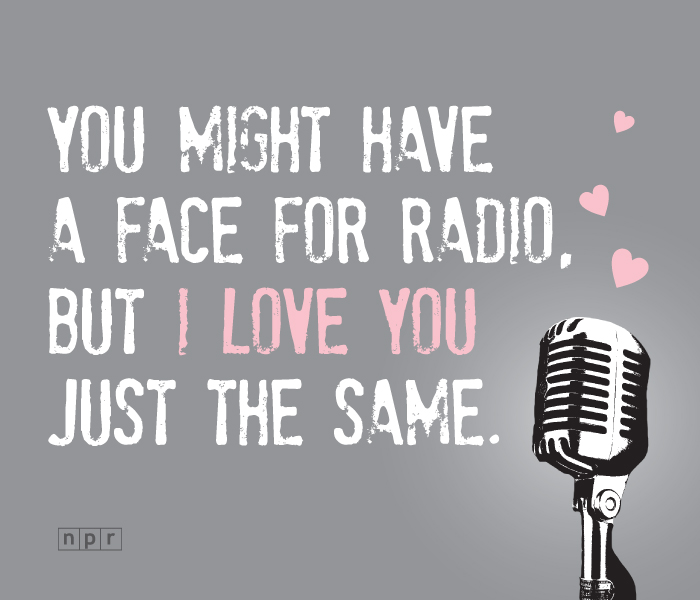 I can't believe they went there.