If you think physical activity and social interactions are key components of happiness, then by all means this weekend was a success for me. I took Friday off again, so I did another yoga double. It was fine, but afterwards I was toast. Saturday was beautiful, so Ryan and I rode to Ocean Beach, then made it back in time for yoga (en espanol!), followed by a blow-out housewarming party. Sunday we had planned to do a bike ride with my friend Tristan, and even though the skies were gloomy, we set out for Sausalito. The summary, in crappy phone pics: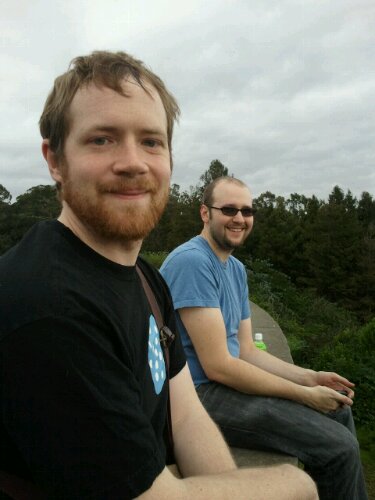 Having a short break in the Presidio. Things were pretty smooth up to the Golden Gate Bridge. By the time we crossed over, it started getting miserable. Rainy, cold, windy, yuk! We huddled under the trees with the wet tourists, ate some fruit leather, then vowed to plow on.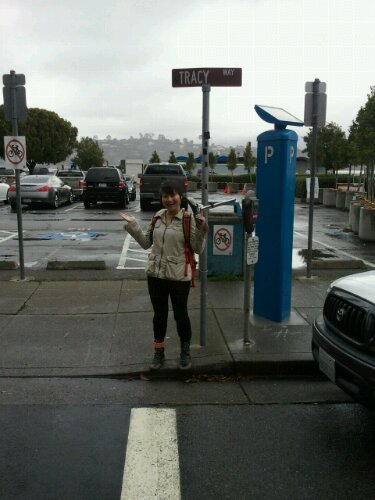 I was happy that Sausalito pulled out all the stops, including providing me with my own street! Yes, that is a bike seat in my hand. Yes, I'm paranoid about bike theft!
Things were pretty dead, what with the tourist-unfriendly weather. We decided to duck into a bar and wait out the next ferry with irish coffees. There was a horrible waitress and a cantankerous jazz band in the bar, but all in all it was a great way to pass an afternoon.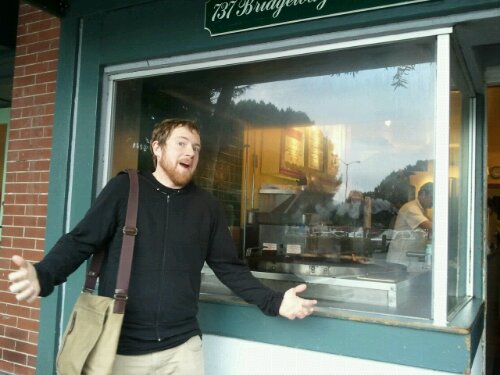 On the way back we had to stop for burgers.
Because hello, it has a rotating grill thing! Look at it! Look at it! In the words of Alexis K. Tylor "It's on fire!"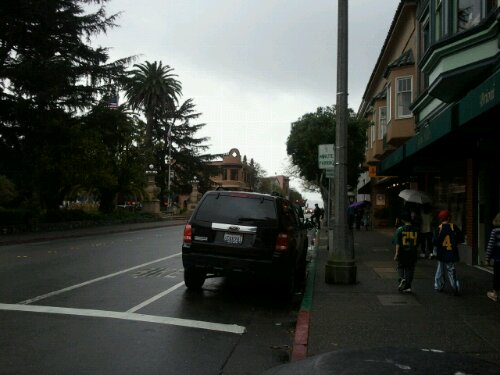 Things continued to be quiet.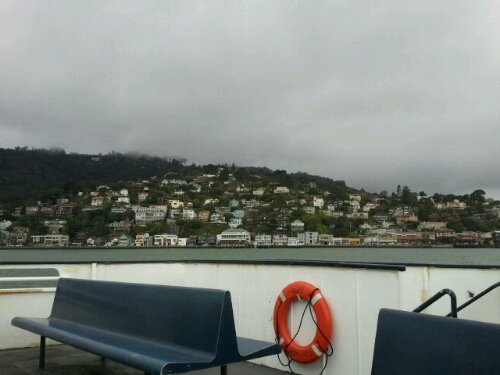 Ferry ride back. Goodbye Sausalito!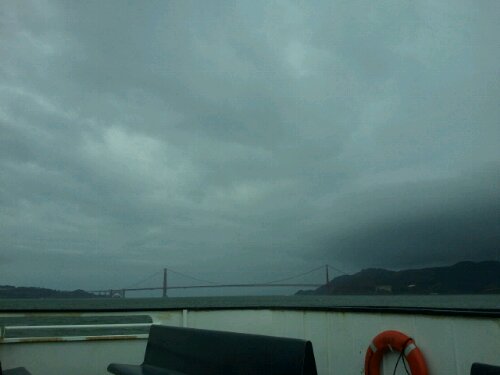 Hi GGB.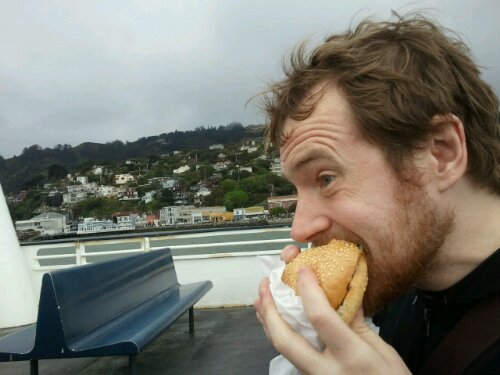 We were still wet, but who can be upset with an awesome burger?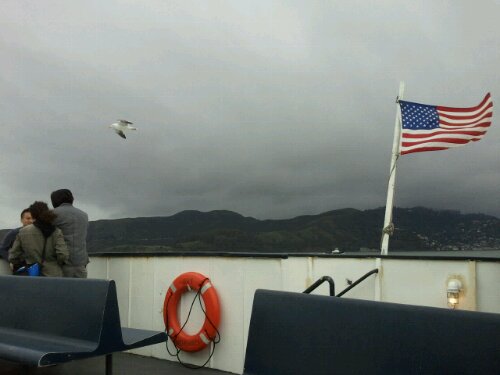 Also magical- there were gulls that basically kept circling the boat, then lagging behind, but never truly losing us. It's like the boat had spirit animals.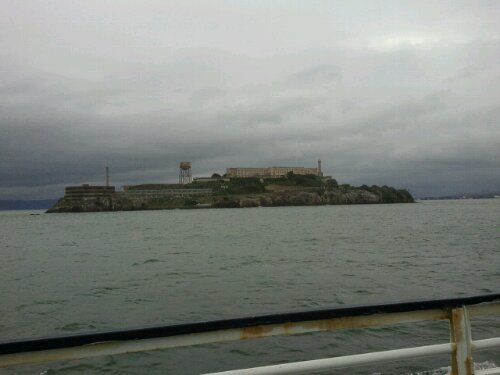 Blahblahblah Alcatraz blahblahblah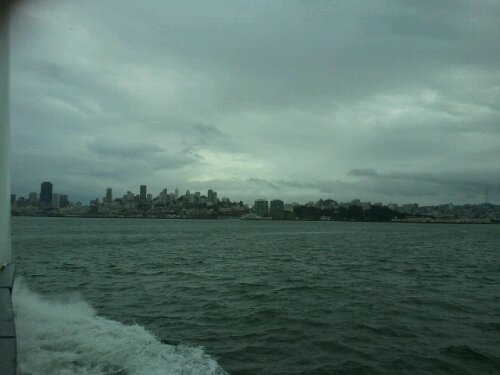 HOME!
The adventure didn't end after we made it back to SF. Ryan fell over on Market St. and Tristan got half his bike stuck in a BART toll booth. By the time we made it to 16th St, it was raining harder than ever… Whew! What a day!