Hello from New York! Got in on Friday  and staying a week. Since I'm tagging along on Ryan's trip out east, I didn't come with much of an agenda. However there has been plenty to fill my days as when I'm not walking around, I'm studying.
On Saturday Ryan had a birthday party at Whiskey Tavern, a bar in Chinatown. The bar had 5 other birthday events going on at the same time, and I could see why. They were really awesome about birthday parties. We asked for a space for 12 within the next 30 minutes and they reserved us 3 tables and printed out a "Happy Super Amazing Birthday Ryan" banner on the spot (very helpful, by the way). Also they offered flaming marble dildos for every birthday! Great place! Questionable cocktails, but great place!
On Sunday we walked the Brooklyn Bridge and hit up the flea market down there. I was sorely tempted, but decided not to buy a bunch of crap that reminded me of my childhood. After that, we wandered around the High Line. There was some sort of Marimekko for Target event going on, which was silly but fun. They had a variety of fun rooms at various points that each used Marimekko prints (bouncy house, musical floor, swings)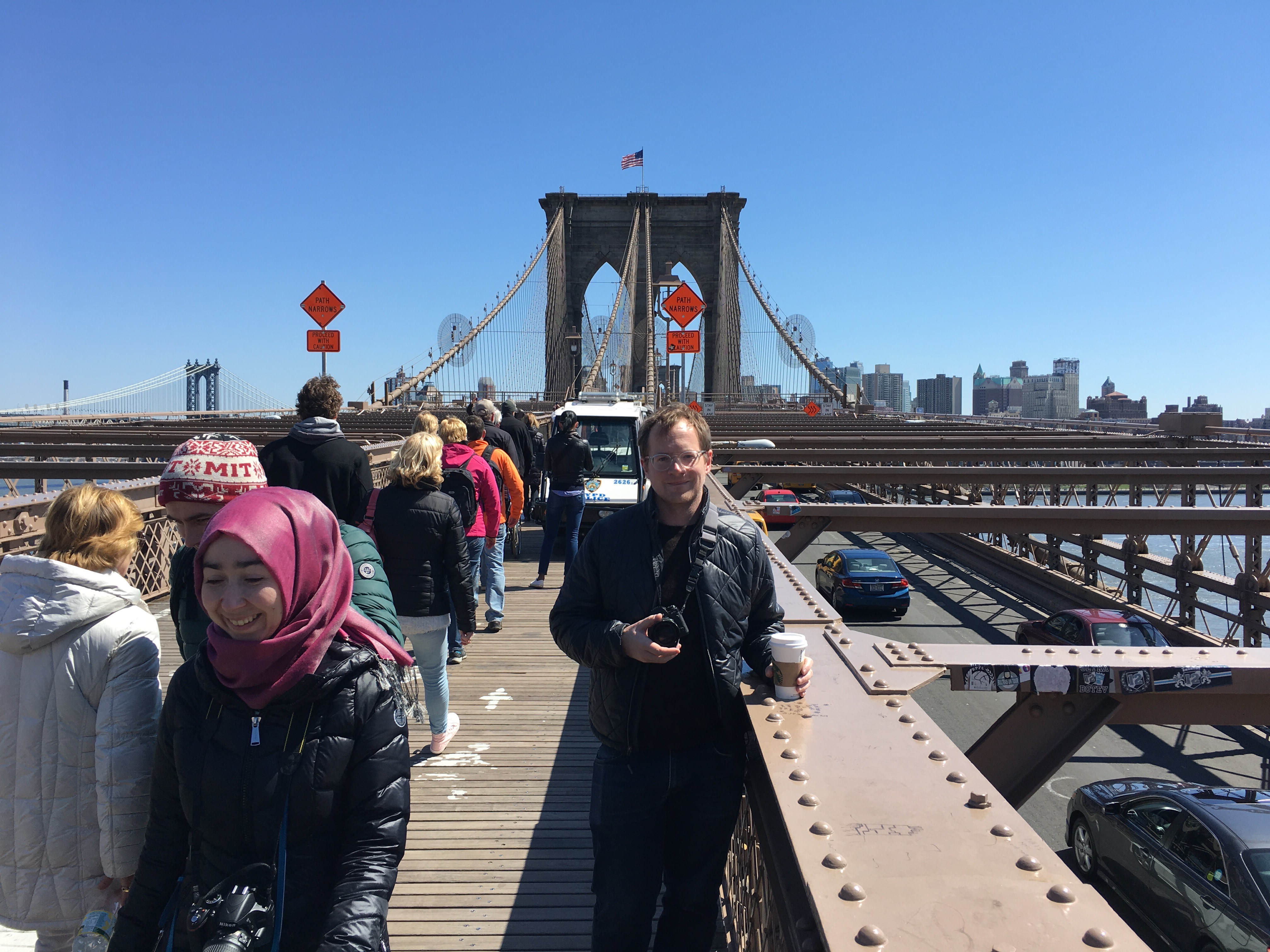 We ended up in Chinatown again because I wanted pho, and as we were walking we passed an insanely popular ice cream shop. Their whole schtick was that beautiful employees who look like K-Pop stars (all male :) ) would make ice cream for you on the spot to … loud Chinese pop music! Is C-Pop a thing?  I hate lines and I was hesitant to pay $7 a bowl for ice cream, but hey I was playing tourist, and the ice cream was actually really good.

The process was mesmerizing! Skip to the end to see him make the ice cream rolls.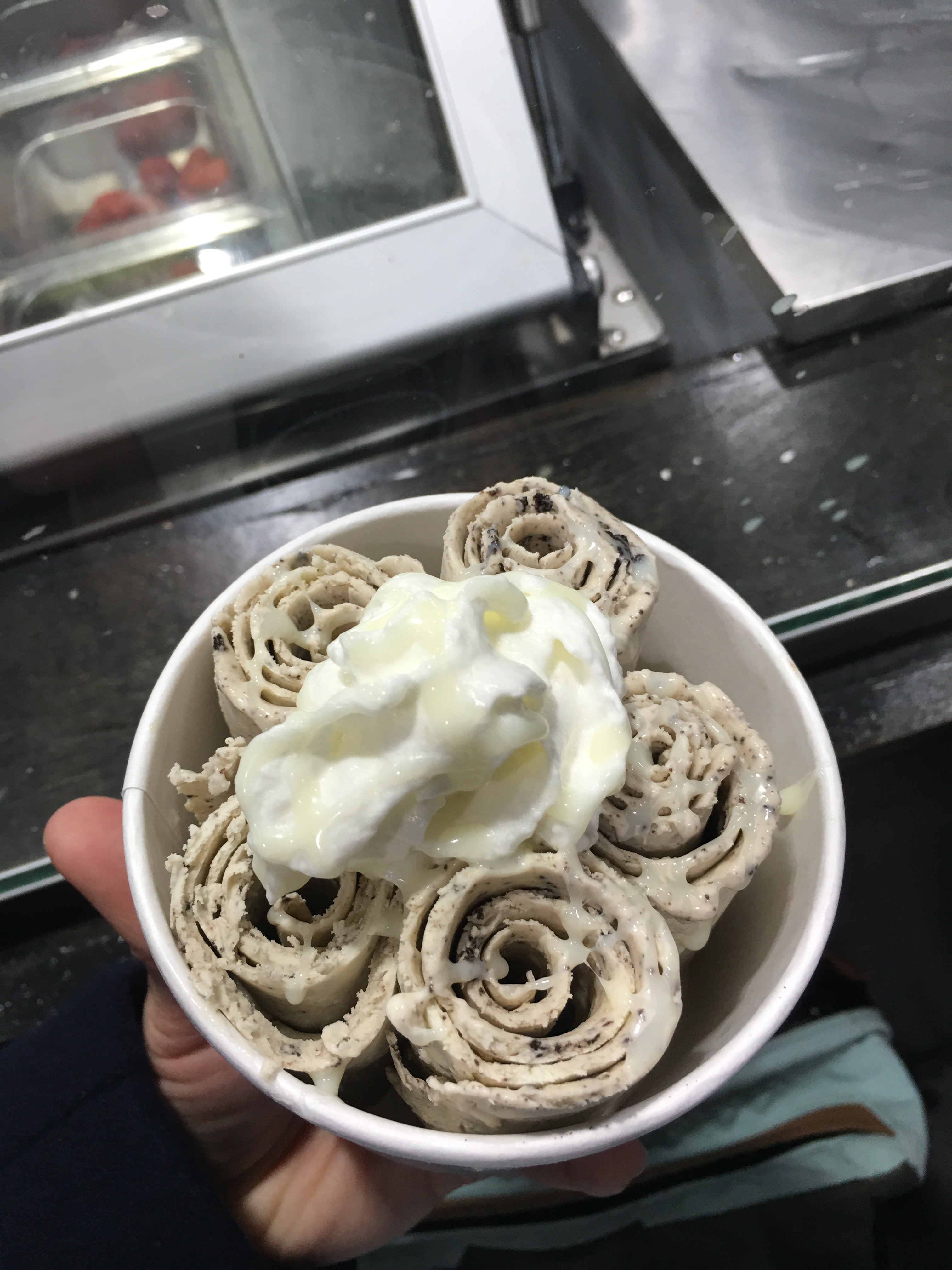 I'm a cookie monster…………………..
Love that song.
On Monday we toured Flatiron School, the campus for the web dev program that I'm doing (remotely). I've visited other bootcamp campuses (bootcampuses???) in San Francisco (Dev Bootcamp, MakerSquare and Galvanize), and the energy was similar, minus the hoverboards, costumes and yoga of Dev Bootcamp. As a remote student, after I had my tour I could come back whenever to study/hang out. I'm writing from Flatiron right now!
Later that night I accompanied Ryan to an event at Grand Central Tech, where the topic was  mentors and how startup founders could get the most out of their mentor relationships. It was a timely conversation, as I was meeting up with one of my mentors the next day, and suddenly I was wondering what value it was that I was offering. The answer? Still not sure, but I know that it does feel good to help people.
I went into Grand Central afterwards to catch the subway, and found myself feeling kind of nostalgic for my Yale days. I got so many flashbacks of running to catch the Metro North. It was bittersweet, mostly because that feels like it was another life.
On Tuesday I studied for about ten hours, all over the city in parks and hotel bars. Kind of nice actually.
Wednesday we went to check out the new WeLive coliving housing. Many of the articles that I've read about WeLive and other "coliving" experiments make it sound like a dorm, and that's what I had in my mind as well. In practice, the convenience offered by WeLive seemed kind of nice. A month-to-month prefurnished apartment that is not gross looking and comes with built in excuses to socialize with other young people – pretty perfect for the fresh out of college folks, and other people in transition or new to a city. Our tour guide was 23 and had moved to New York a year earlier, so she was a great salesperson for the concept. If it's a dorm, it's a dorm++.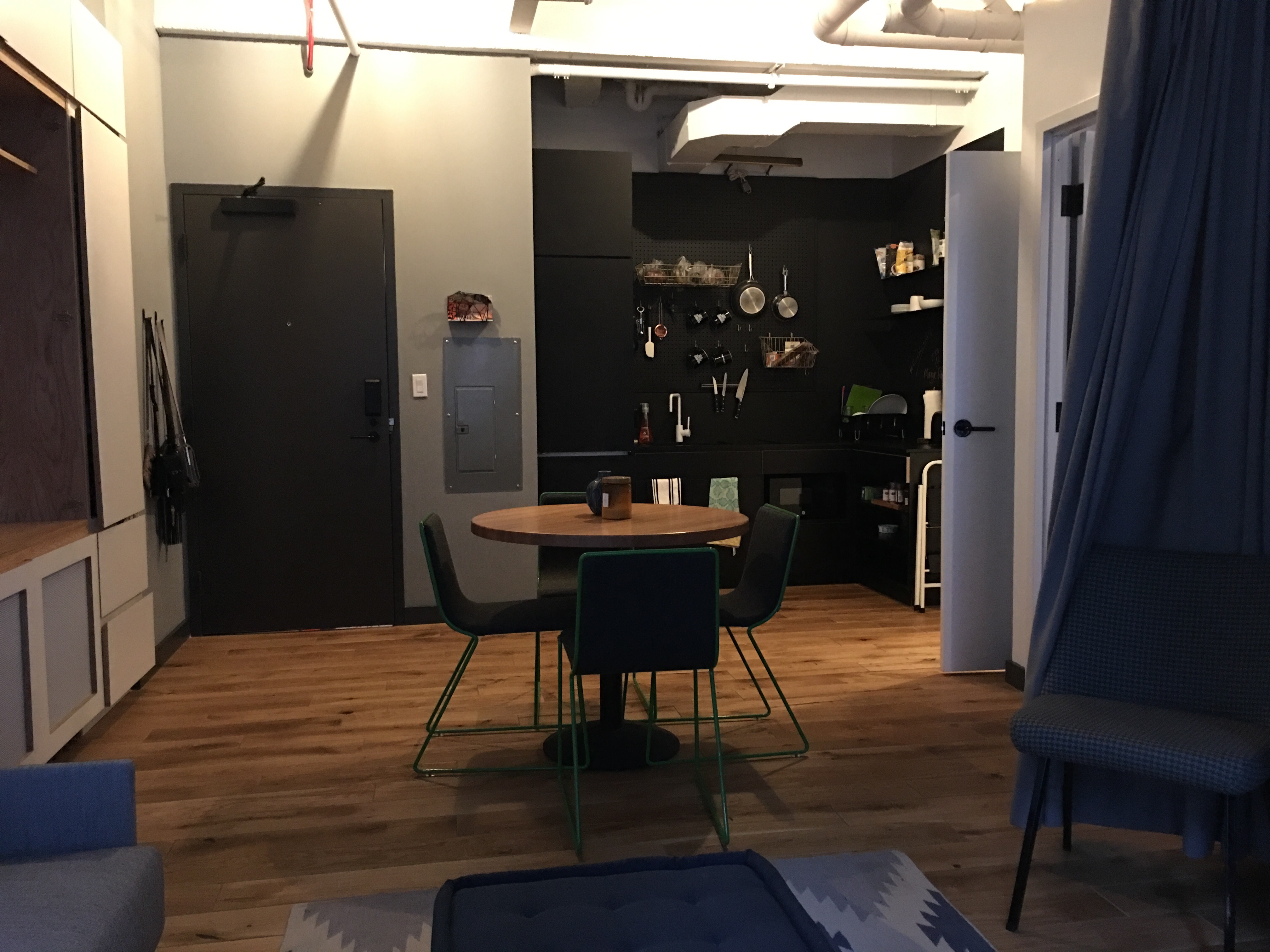 A sample one bedroom (2 beds, one murphy!)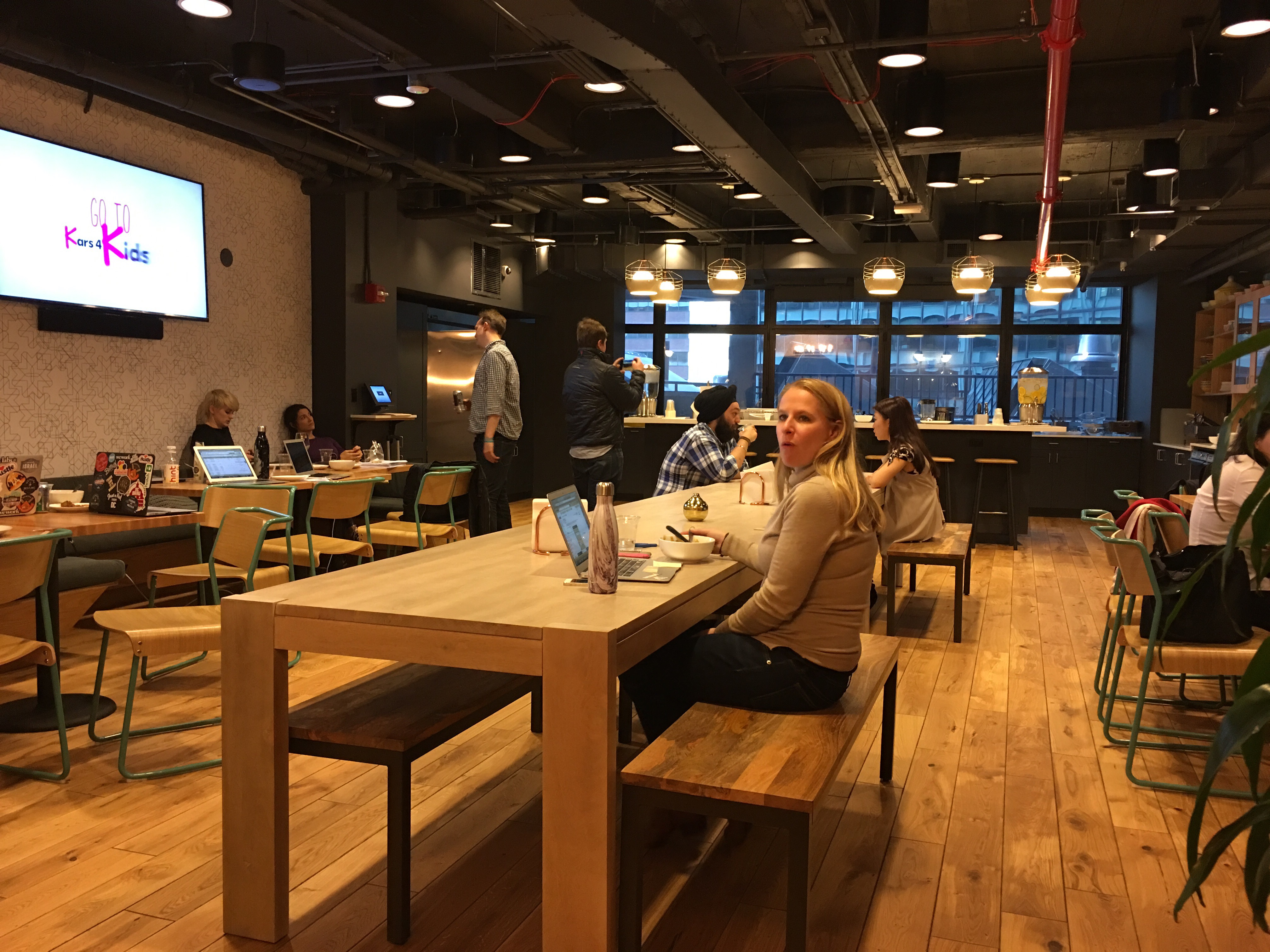 One floor's communal kitchen. There was a chef there that night making pasta.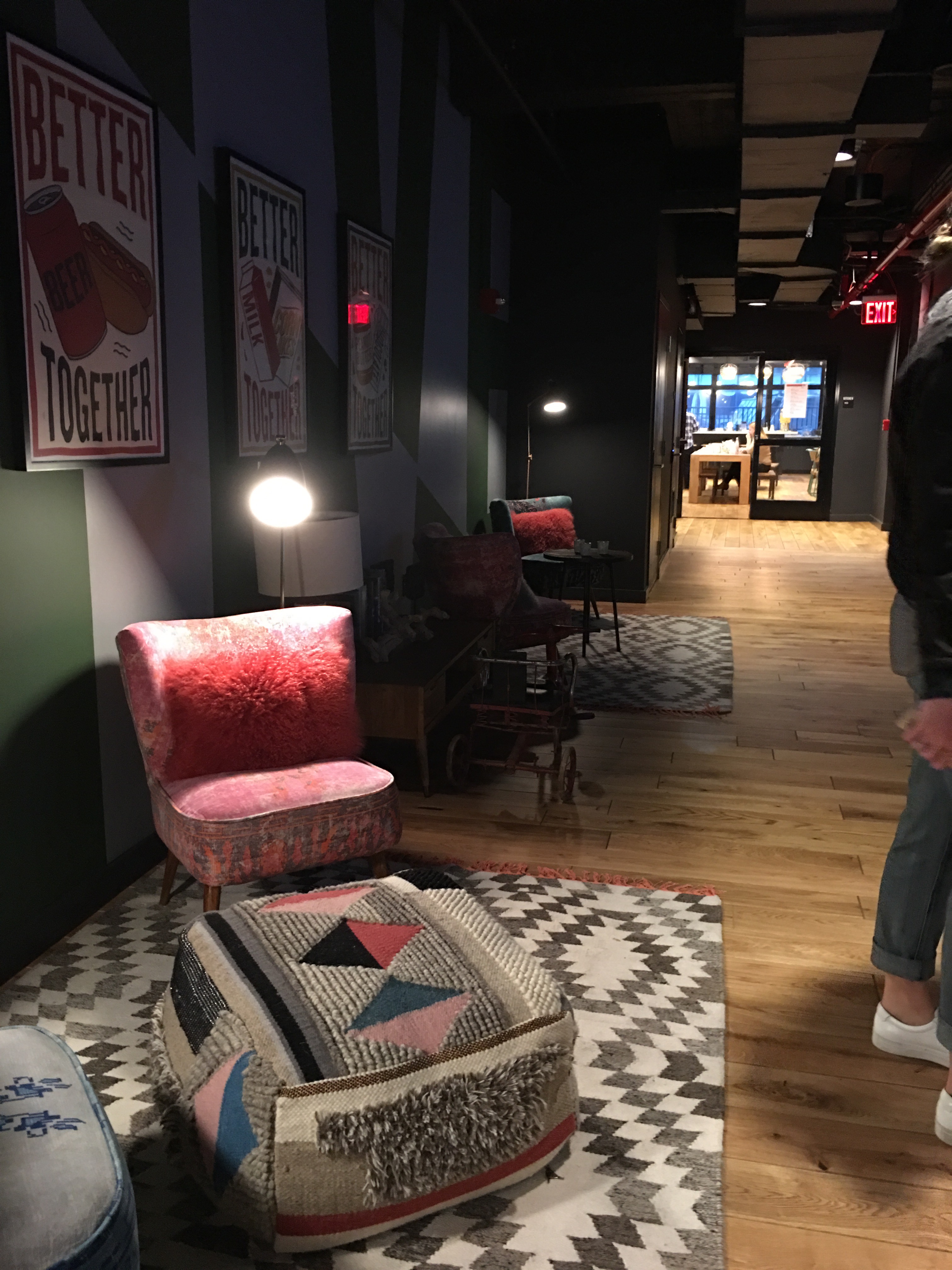 Seating was everywhere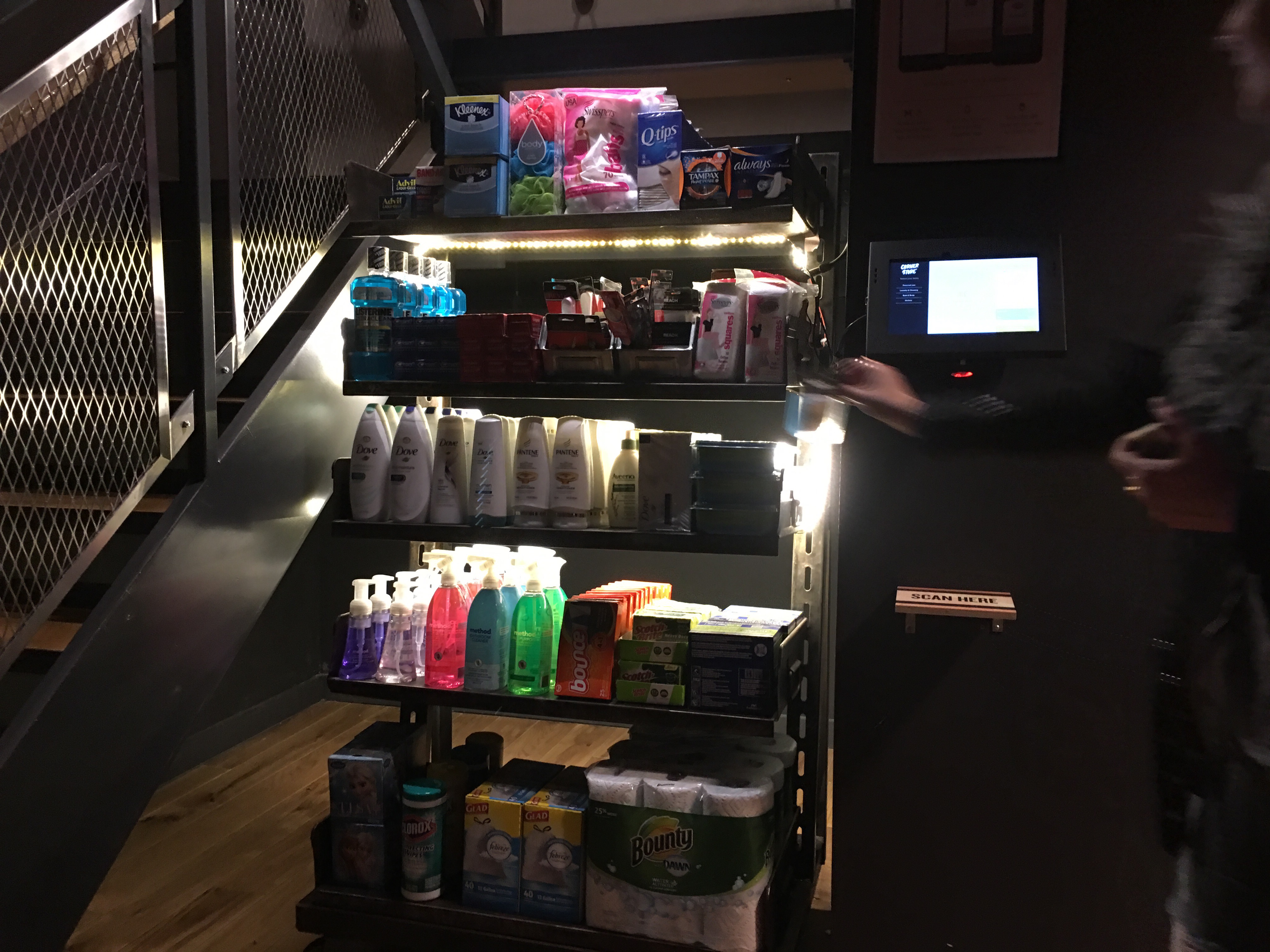 Self checkout mini shop for apartment basics. Run on the honor system.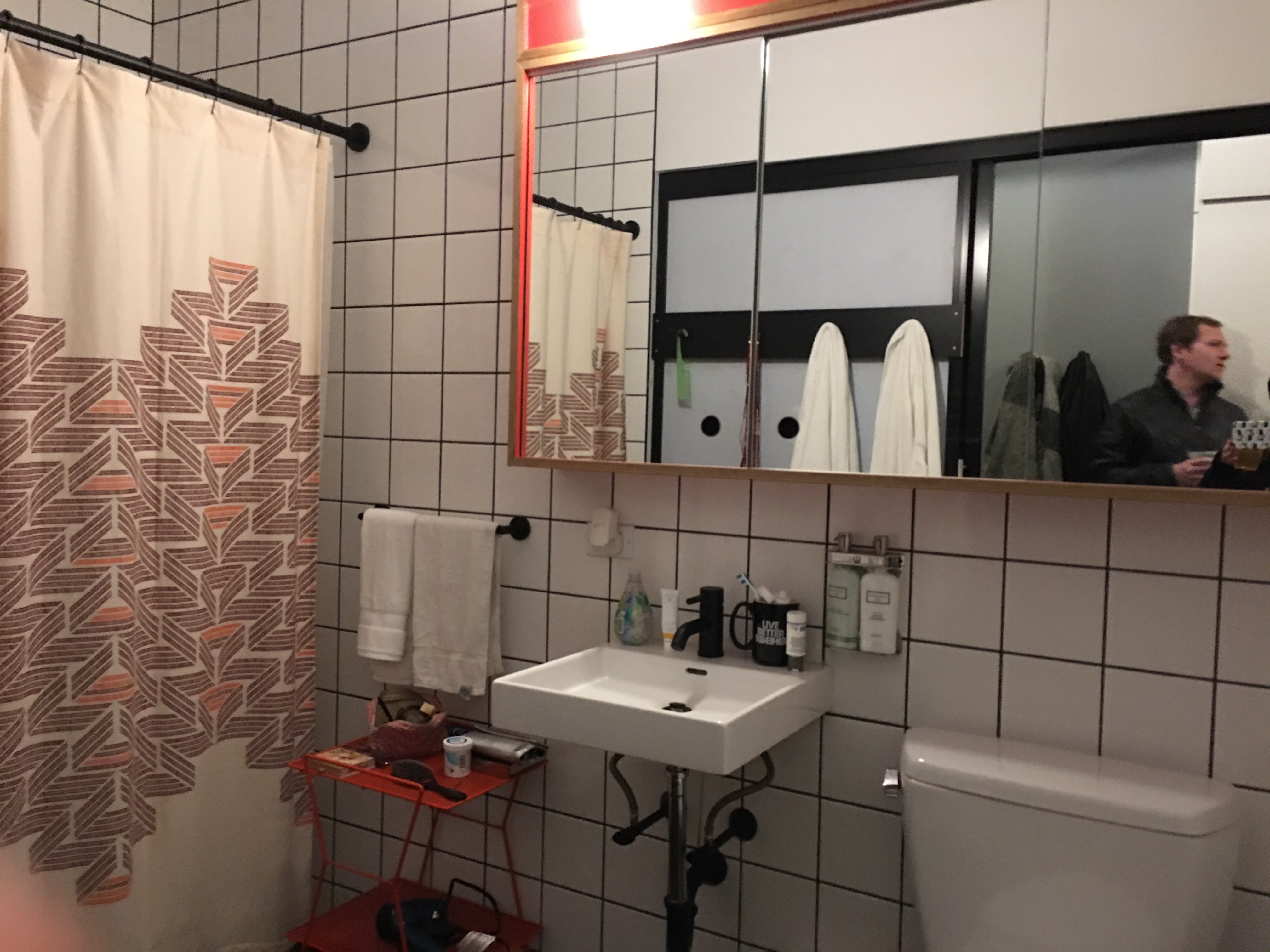 Your standard bathroom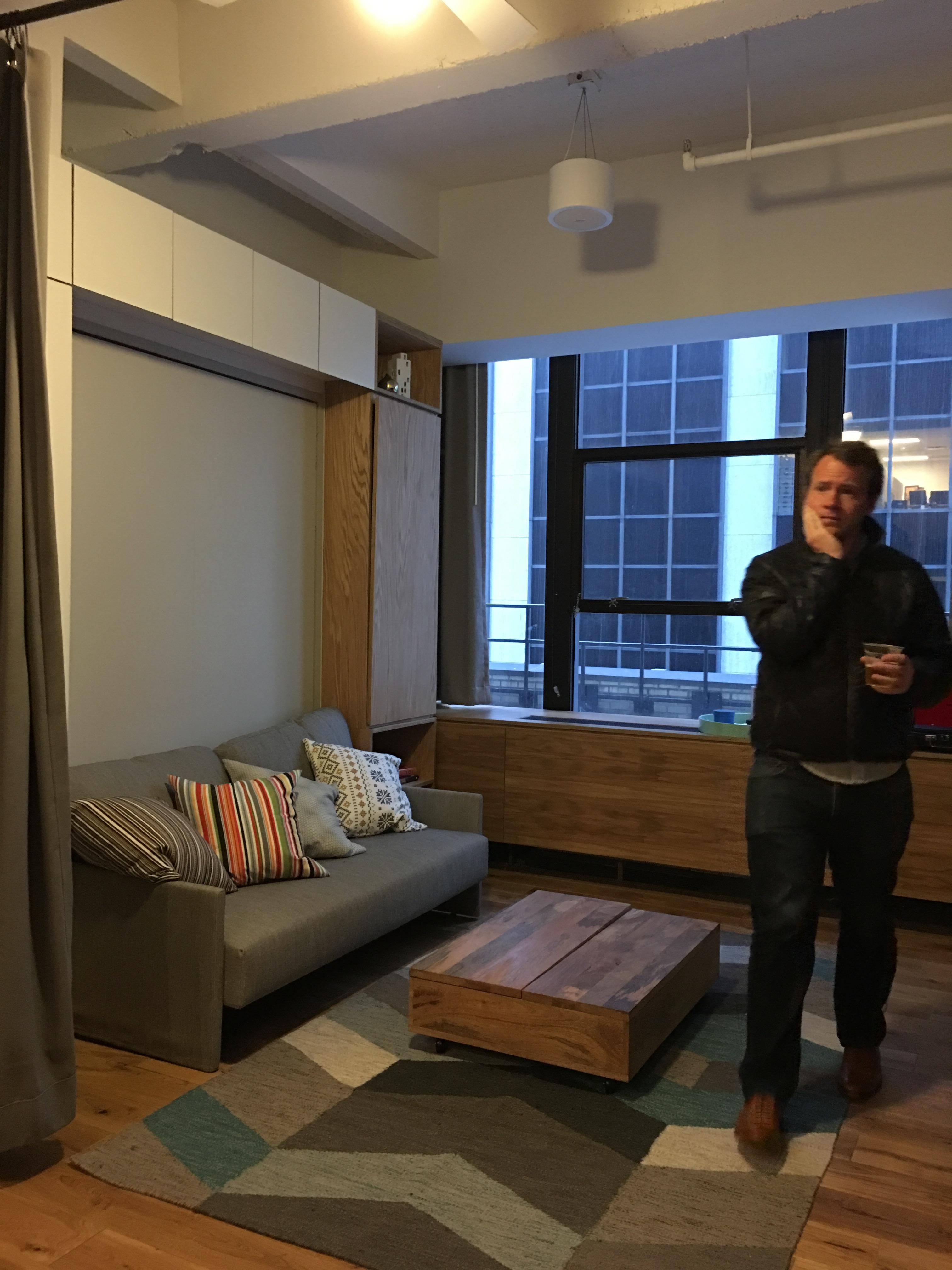 This studio is howww much???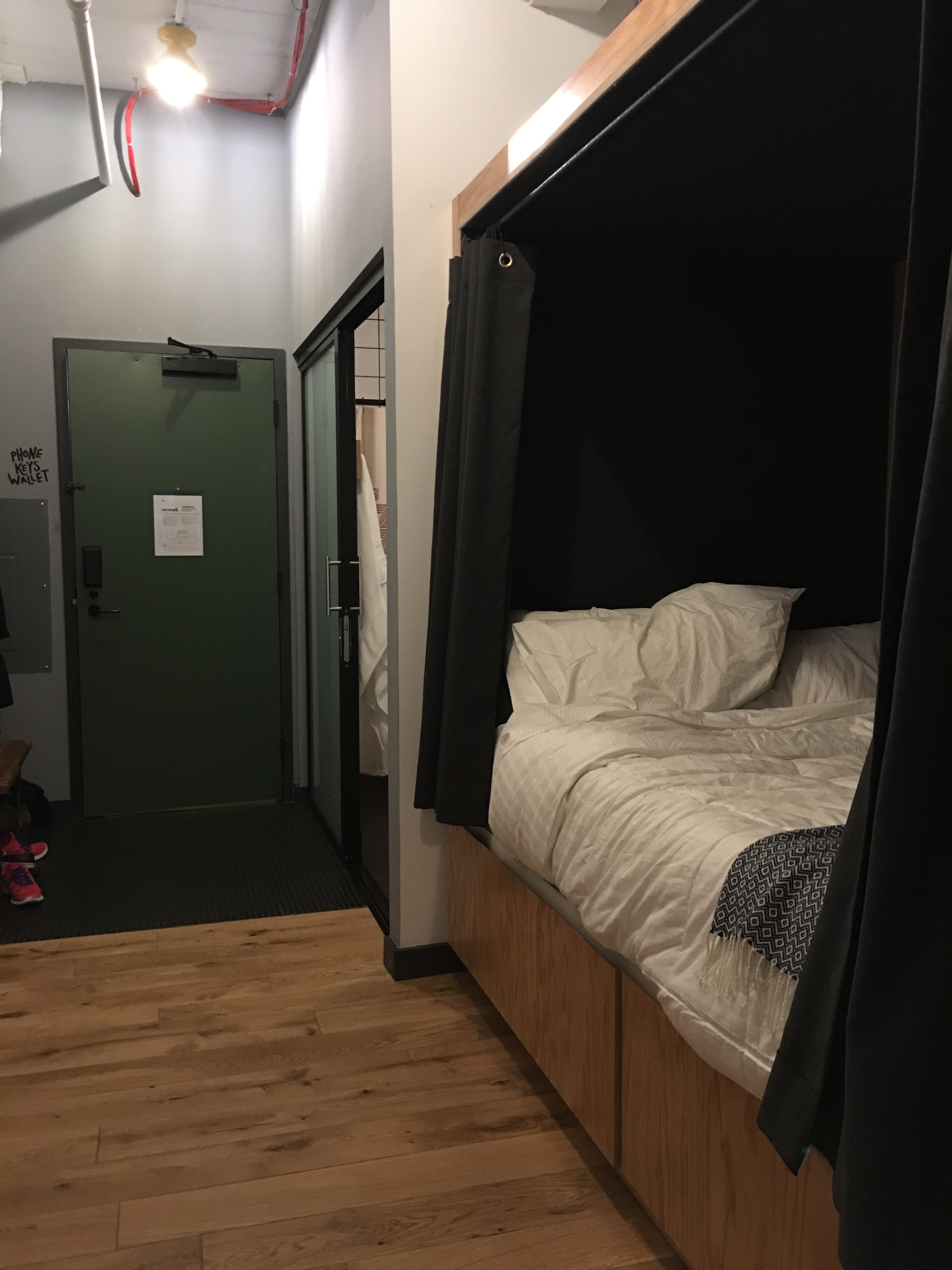 This apartment had a bed nook!
Thursday I tagged along to a pre-screening of the first couple episodes of Silicon Valley. I didn't realize that there was a drinks and networking happy hour for investors before the screening – that was an incredibly awkward hour.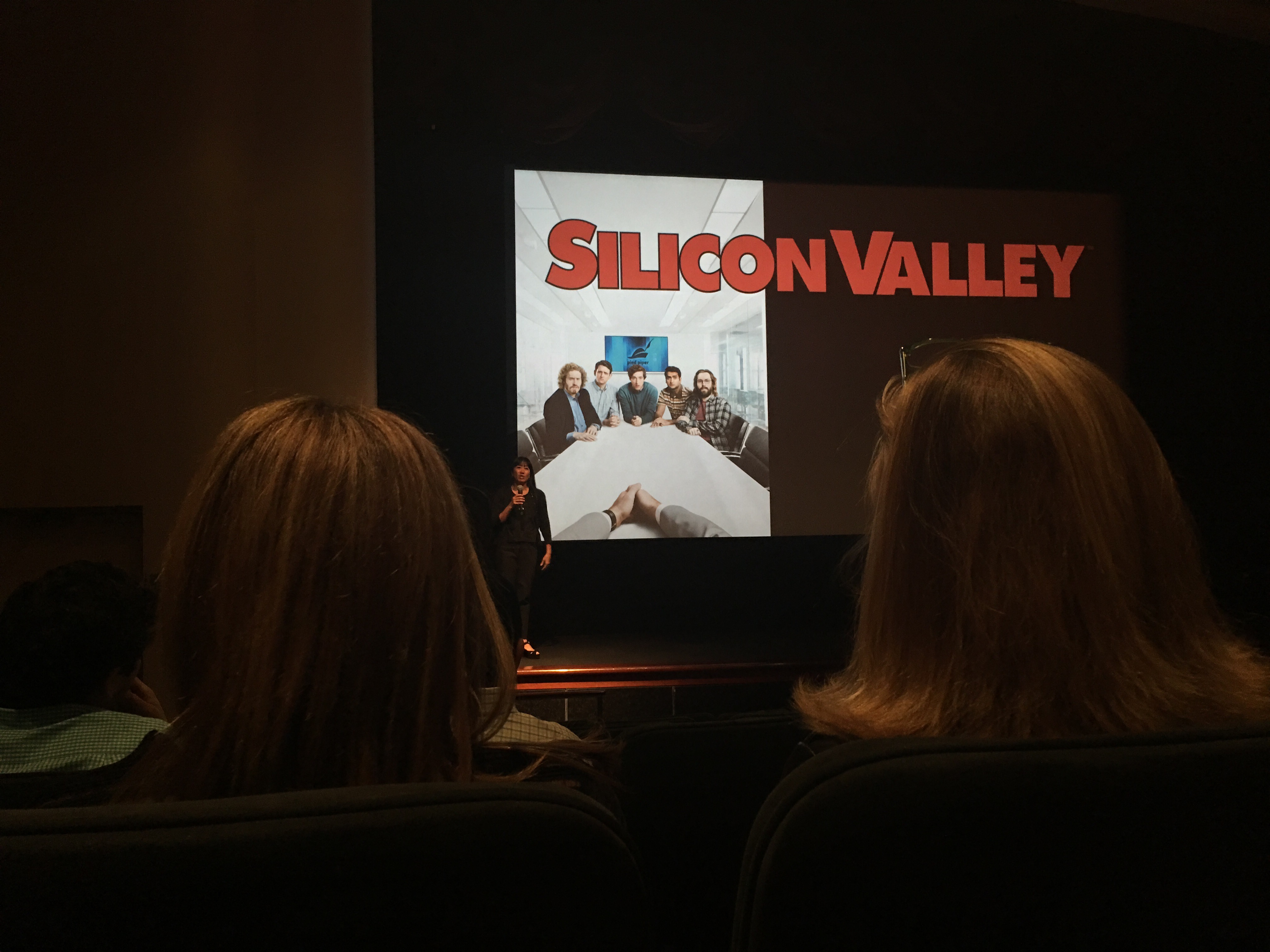 Afterwards we hit up a ramen place nearby. They had this fun berry jelly sake on the menu. At the table they shake it up, breaking up the jello into chunks. Not really a drink, more like a slippery boozy dessert.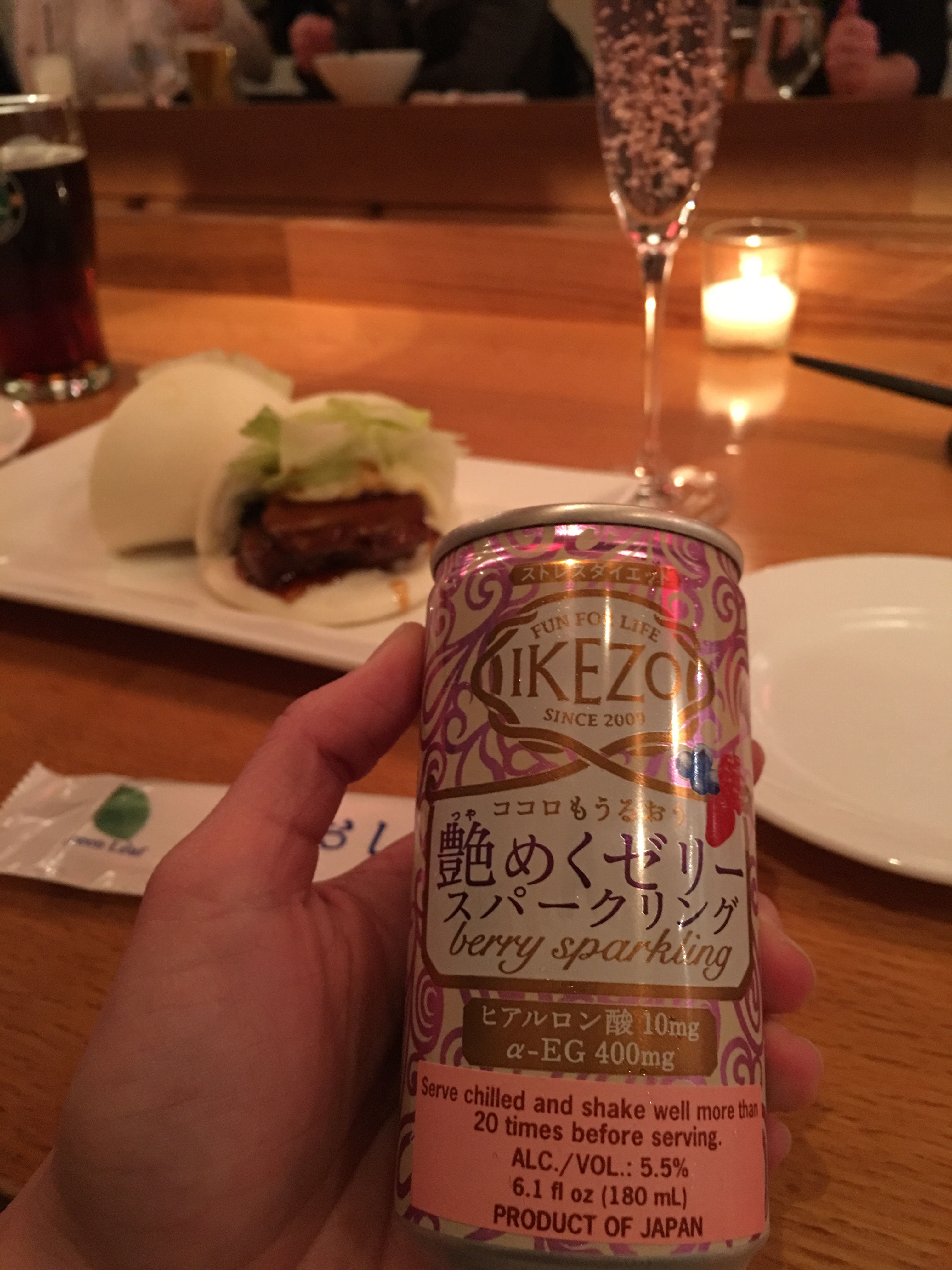 Pork buns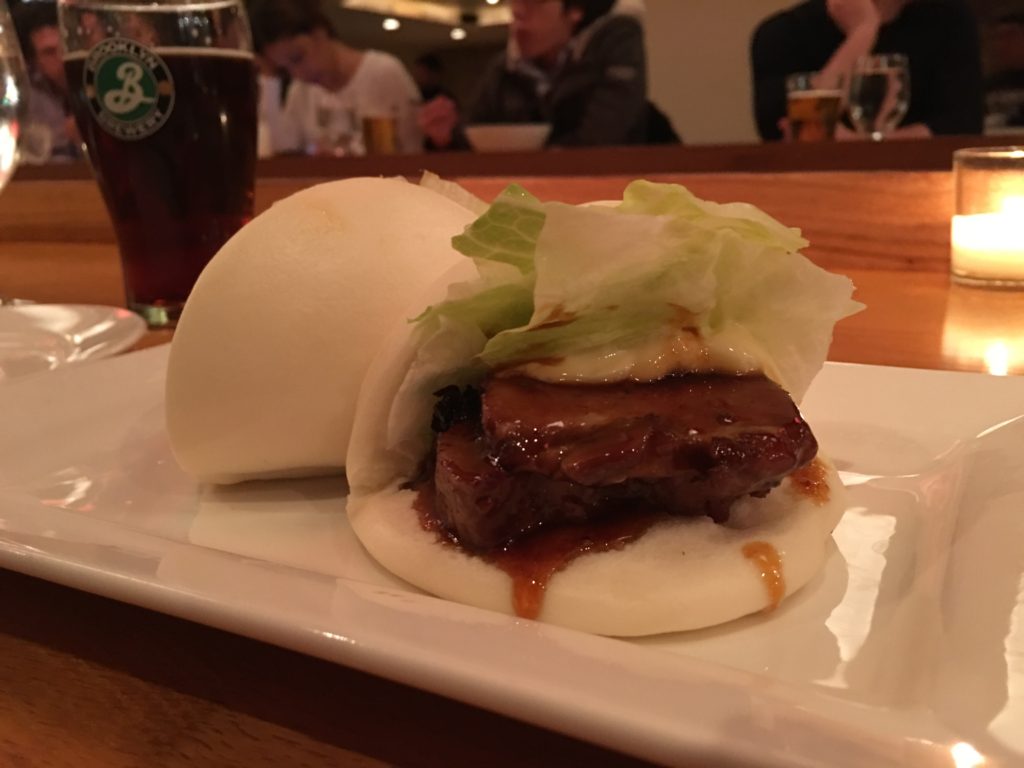 Fried octopus?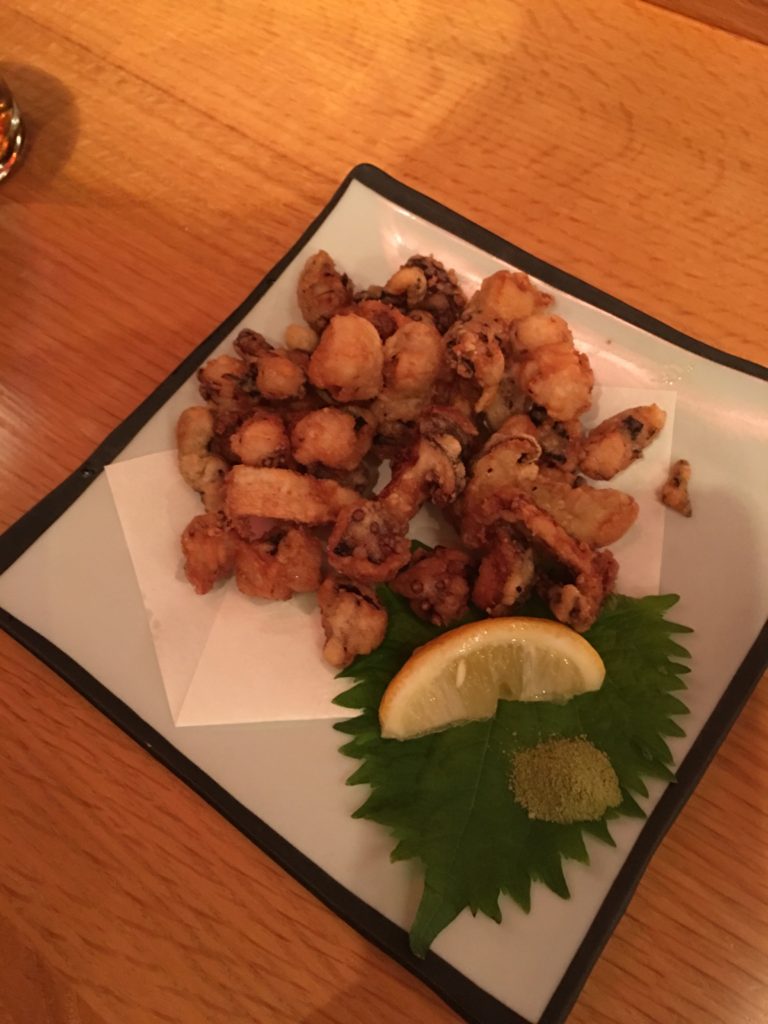 Modern Ramen with skinny noodles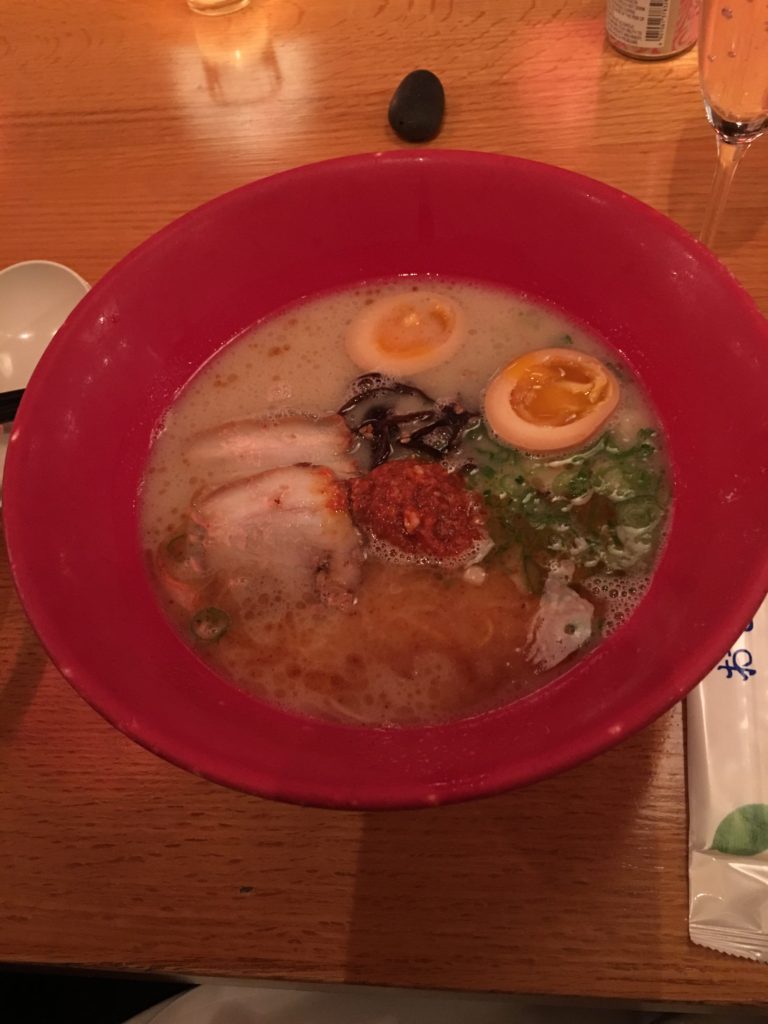 The ramen was tasty, but food has been hit or miss so far. 4 stars on Yelp isn't 4 stars in San Francisco, let's say that. I was disappointed quite a few times, but probably because I kept trying to save money by going for ethnic food, but I was inexplicably drawn to places that were too trendy or not totally shithole-in-the-walls…… banh mi, Thai, and oh geez… burritos. Why did I get a gringo burrito???
Because I wanted to sit in the cute airstream, that's why.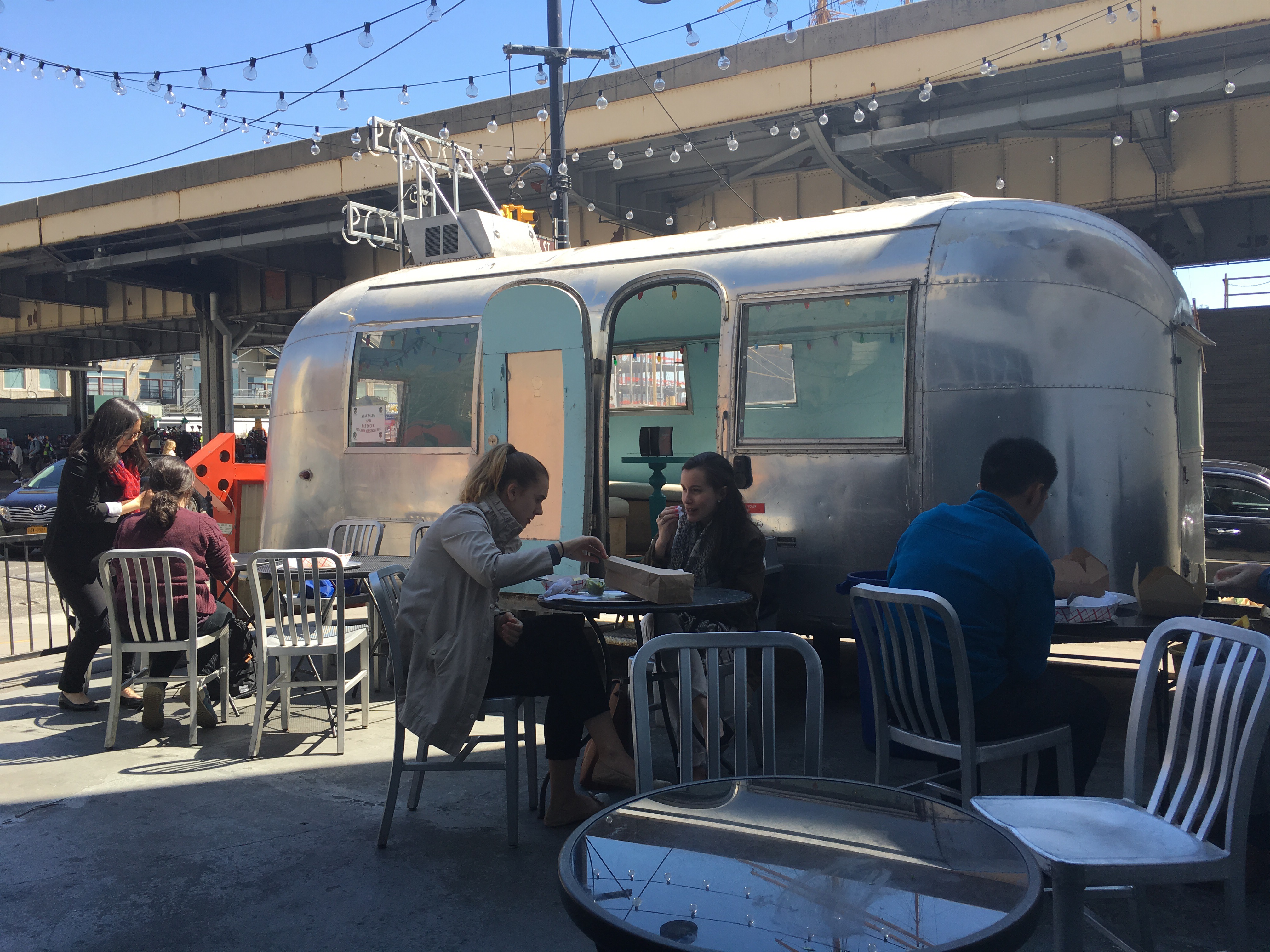 This burrito was incredibly disappointing, but oh well. Is it bad that I was disappointed as soon as I realized that the burrito didn't weigh three pounds and was only the size of my very small hand? LOL Burrito amateurs.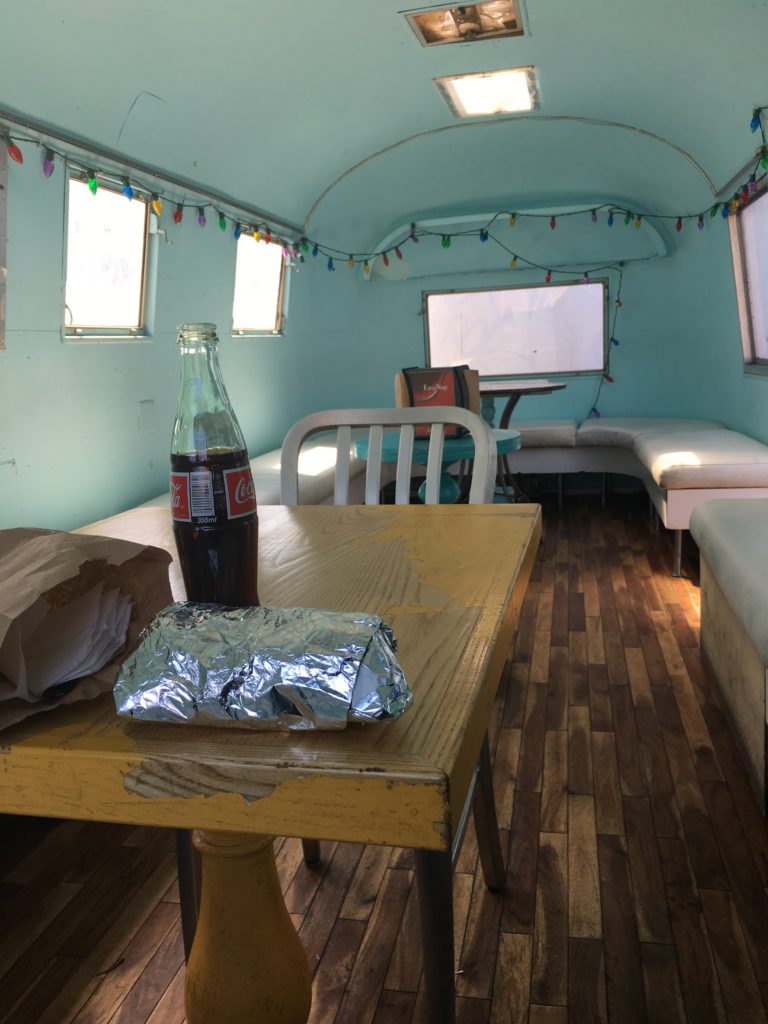 Anyways, we're taking off for Philadelphia now. It's been nice New York, but I'm ready for the Mutter Museum.