If you follow me on Instagram, you've already seen this, so apologies!  Sharing here for my mom, who is the biggest TinTin fan ever, and most certainly not on the 'gram.  🙂
Oh Halloween. It's come and gone, and now here we are barreling right into the holiday season. I was incredibly boring this year and on Halloween night I didn't go to any haunted houses, silent movies, raging bars, pumpkin patches, or any other such debauchery. The stars just didn't align, and also I was SO FREAKIN' TIRED.
I did however have a costume that I felt good about! I love Halloween, but I don't love paying a lot for a costume that I will only wear for one day out of the year. I'm on a budget, so this year I picked a costume that would minimize my spending – TinTin :D. Most everything was in my wardrobe – I just needed to buy a stuffed dog and a blue sweater.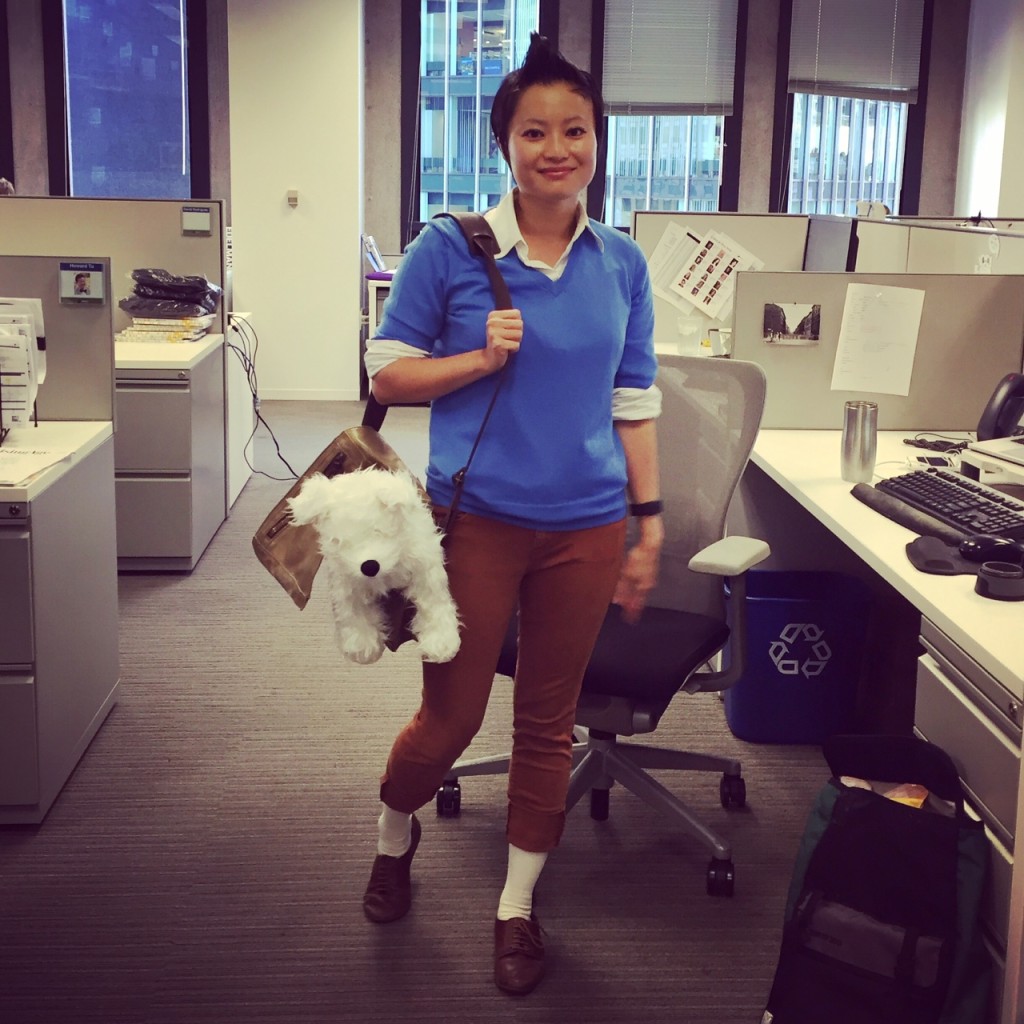 If you ever want to be TinTin as well, it's a super easy formula. From CostumePlaybook.com: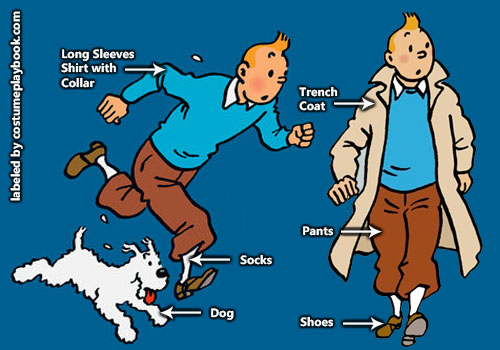 White button up shirt
Blue sweater or sweatshirt, crew neck is most accurate (Uniqlo was great for finding just the right blue)
Brown/reddish orange pants or "knickers" – I just rolled my skinny jeans up
White socks pulled up real high
Sensible brown oxfords
Way too much hair gel / hair spray (a curling brush is good for getting the right quiff)
Optional: Spray your hair orange
Optional: trench coat
And of course you need your sidekick Snowy! Official Snowy plush toys are very expensive, but any white dog will do. Â I bought this realistic looking Westie, and freaked people out all day long 🙂