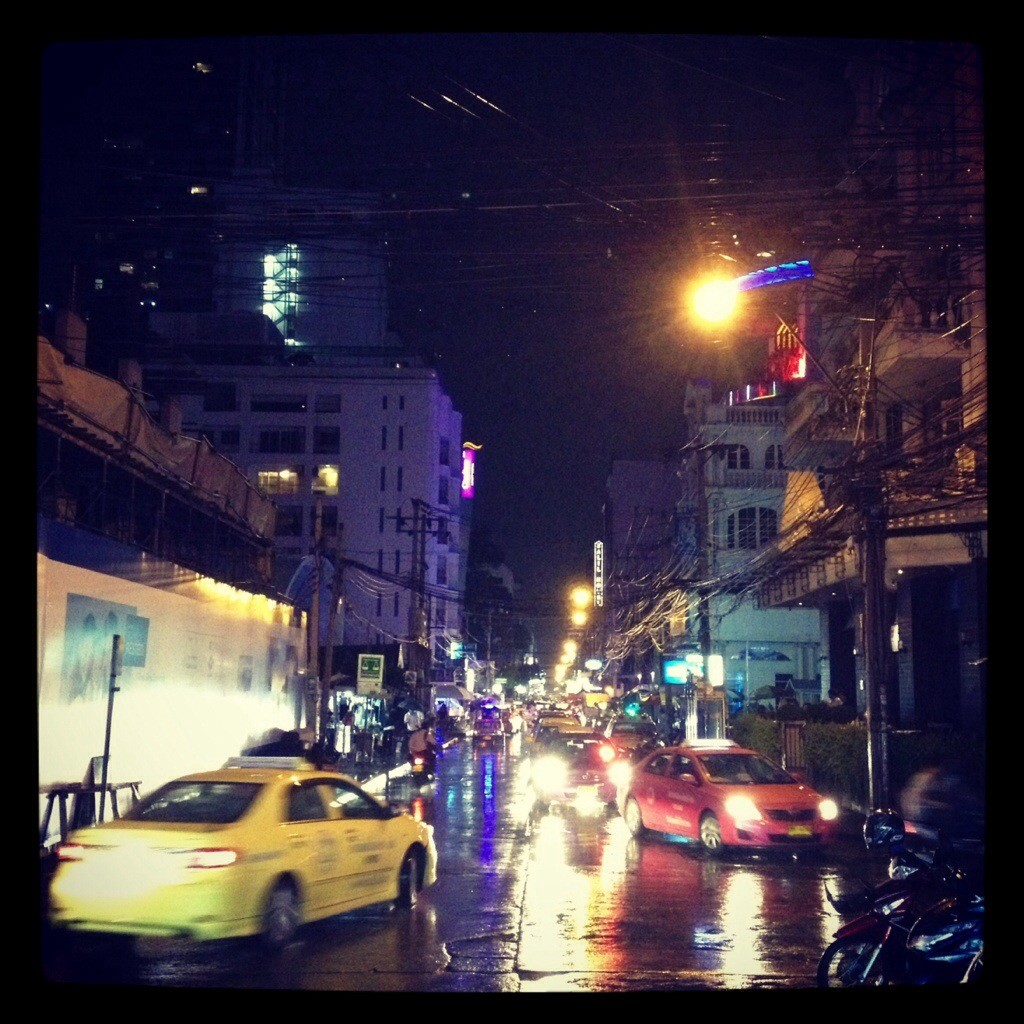 About a week or two ago my friend Max asked me when I was going to write something else on this here blog. I've been trying to write about my trip chronologically, and to tell you the truth, I wasn't quite sure what to say about Bangkok. Then today my mom asked when I was going to post pictures from Vietnam (She's so obsessed!). To get to Vietnam, I gotta write about Bangkok. So, here goes.
For better or worse, most visitors to Southeast Asia will pass through Bangkok at some point during their trip, especially if they are moving through multiple countries. It just makes sense. Bangkok is THE HUB. It's easy to get anywhere in the region if you start here. Flights are (relatively) cheap and it's something of a soft landing. If you've got money, it's got all of the comforts of the western world. But then you never forget that you're in Asia. There is a common Thai  saying: "Same same, but different." Things in Thailand are similar to the west, but if you look closely, there's a quirky tweak.
We flew into Bangkok after a few days in Singapore. As you may recall from my last post, Singapore was great fun, but I really needed a (cheap) drink. So I was pretty excited to be back in sinful Bangkok.
While Bangkok is indeed a mix of east and west, I forgot how fucking HARD the city can be. The first day or so was so obnoxiously difficult that I found myself wondering "What did I ever see in this filthy delirious city? Why am I here? Have I gone soft?"
Our first night in Bangkok we went out drinking in the unofficial expat neighborhood of Sukhumvit. Sukhumvit is basically a long ass road that runs through most of the city, kind of like the Market St. of Bangkok. Off of the main streets are the "Sois"- smaller sidestreets where the real life is.
We ended up not too far from the infamous Soi Cowboy (red light area), so as expected, we were surrounded by roundbellied and grey expats and their prostitutes. Now I knew this was the deal, but it started to feel weird after a few hours. When we had had enough to drink we tried to catch a cab, but the cabbies wouldn't go to our hotel! Too far, they said. Crap. This was around 1 in the morning.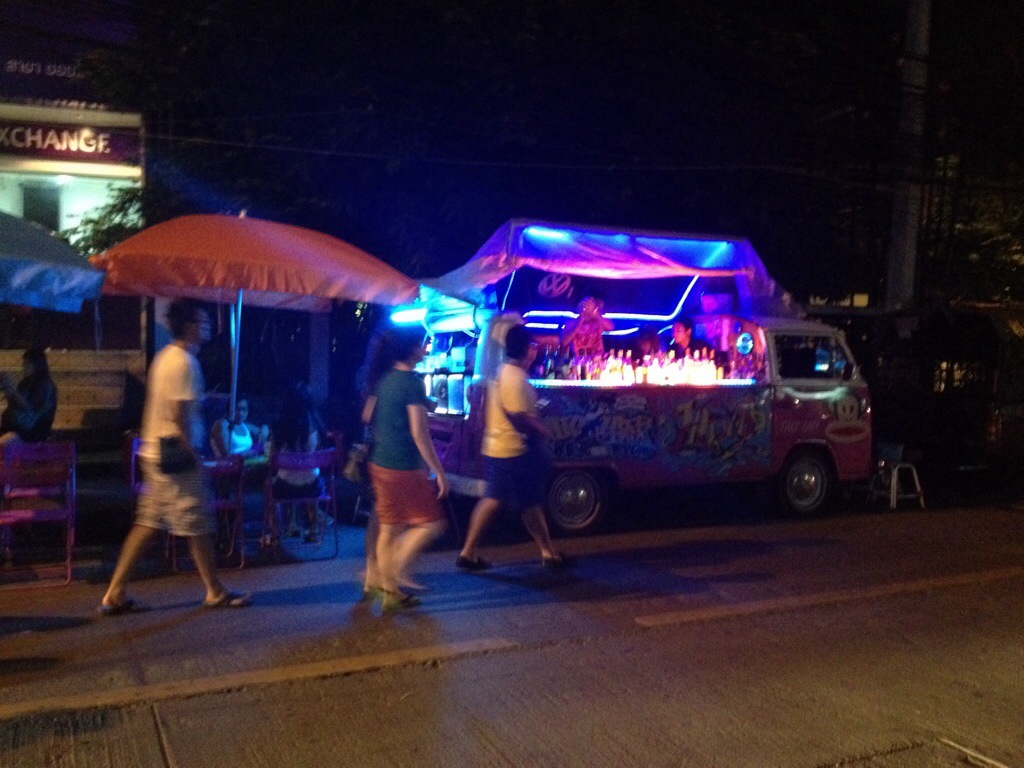 At least the party vans were still open… Why does this not exist in SF?
One cabbie took us for a ride, and totally ripped us off, dropping us off at a hospital clinic, laughing. Ryan hopped out of the moving cab cursing. I threw the cab driver a few bucks so he wouldn't come after us. Â And so we were lost. Â In Bangkok. Ugh.
So we walked.
Drunk.
In the rain.
Eventually, we were walking drunk in the rain on the side of the freeway. I was aching and drunk and wet and sad and so many things, but mostly exhausted. After some time walking the freeway, a passing cab took pity on us, and took us the rest of the way to our hotel.
The hotel was located behind a supermarket center, which normally we would walk through. Since it was so late, the center was closed. We wandered through the creepy back alleys, and had to hop a gate to get back to our hotel. We collapsed into bed, drunk and miserable.
BAD START.
The next day was also hard. Burned by cabs, we decided to take the train to Chinatown then walk to the river where all the palaces were. Bad idea. It looked close on the map, but was actually a two hour long walk. With the 90 degree+ heat and the stress of "walking" (consciously dodging traffic and hopping on and off sidewalks every single second) in Bangkok, I started to lose it. Tears were welling in my eyes. Why was I wandering this stressful dirty city when I just wanted to have a nice time? What was missing? Why was I so miserable this time around? How much money did I have to throw around to have someone take me somewhere clean and give me a Singapore Sling?
Eventually we made it to the water.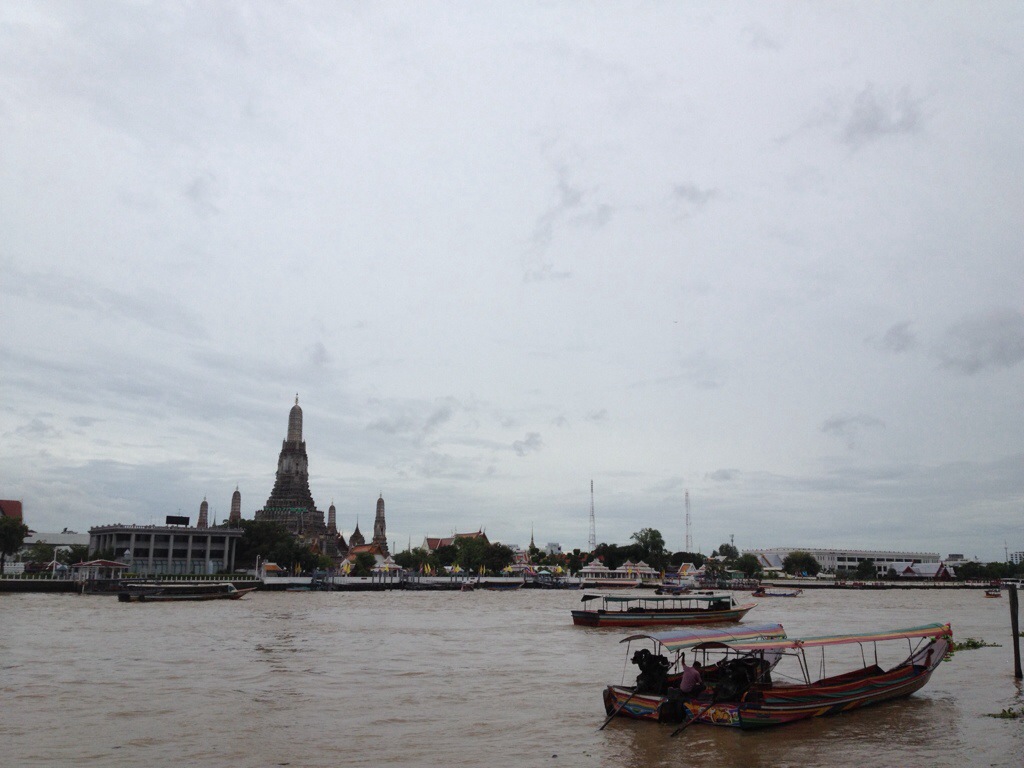 We had a nice meal, some drinks. I sat there eating lunch wondering how things were going to get better. I willed them to be better. Â And then things were better.
From then on we took cabs for any significant distance. And the cab rides were like $6 for 30 minute rides in rush hour traffic! SO CHEAP. Now it was still hard as hell to get cabs, because the cabbies wanted to bargain for a sky high fixed rate, and you had to flag down about 6 cabs before one would say yes, turn on the meter AND take you where you wanted, but it was way better than walking. The next few days we got Thai massages, saw some temples, and took things easy.
Looking back on the first day or so, I realized that we made some critical mistakes. We weren't drinking enough water even though we were walking 10-12 miles a day. We weren't taking cabs, and we hadn't acclimated to the city before we went to the skeevy stressful parts of town.
Anyways, by the end of the trip I liked Bangkok again. But this recent stay was very humbling. I thought that I was so tough, and I really am, but even tough people need to take it easy sometimes. Why struggle?
Other bits of Bangkok… I didn't take that many photos since I'd been before.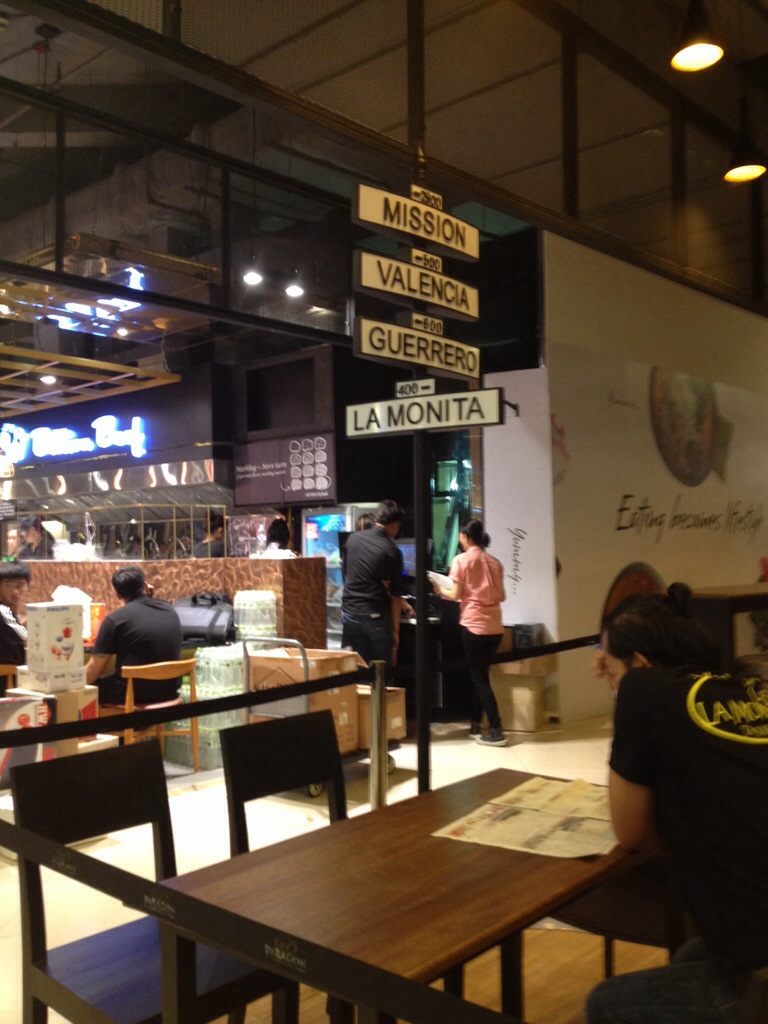 Guerrero <3! In Saigon Paragon, the best mall in the world.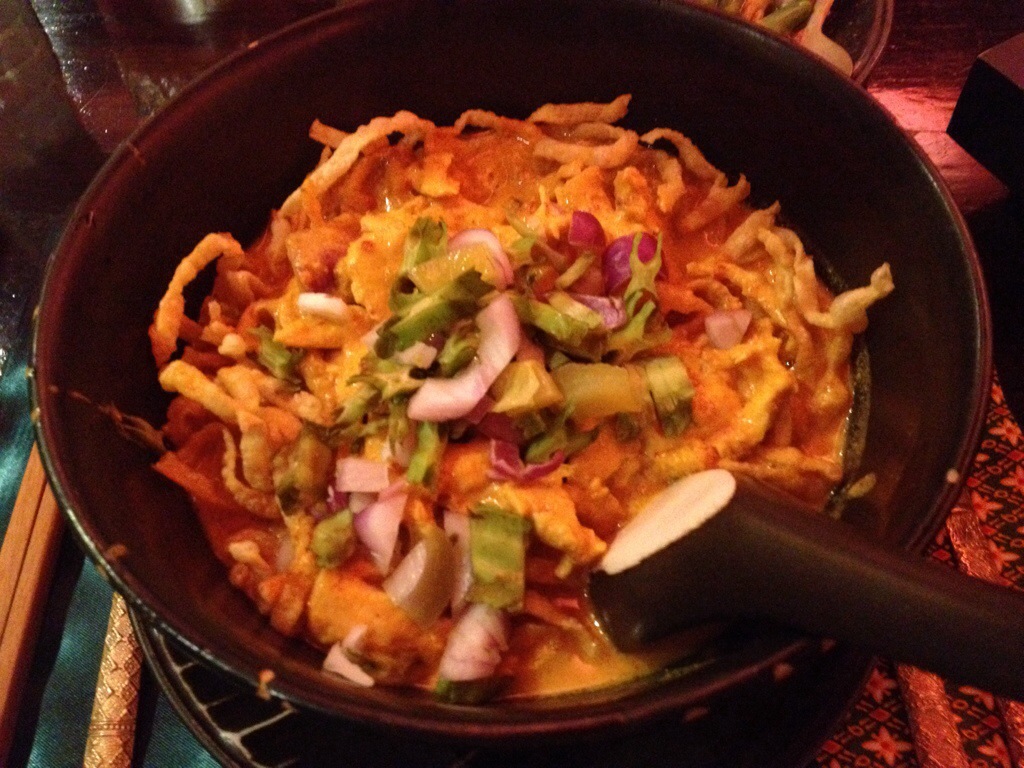 Curry soup! Khao soi!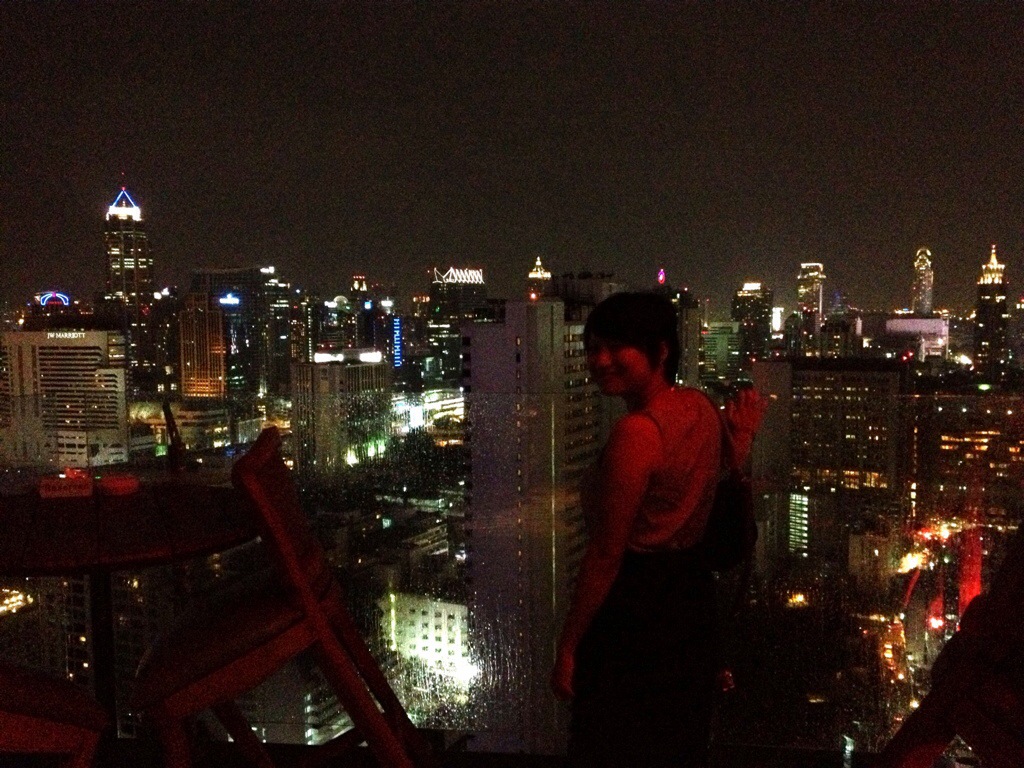 At Above Eleven, a rooftop jazz bar. Yep, it's pouring. There were also like 12 German bros and somebody's mom here. Drinks were SF prices. 🙁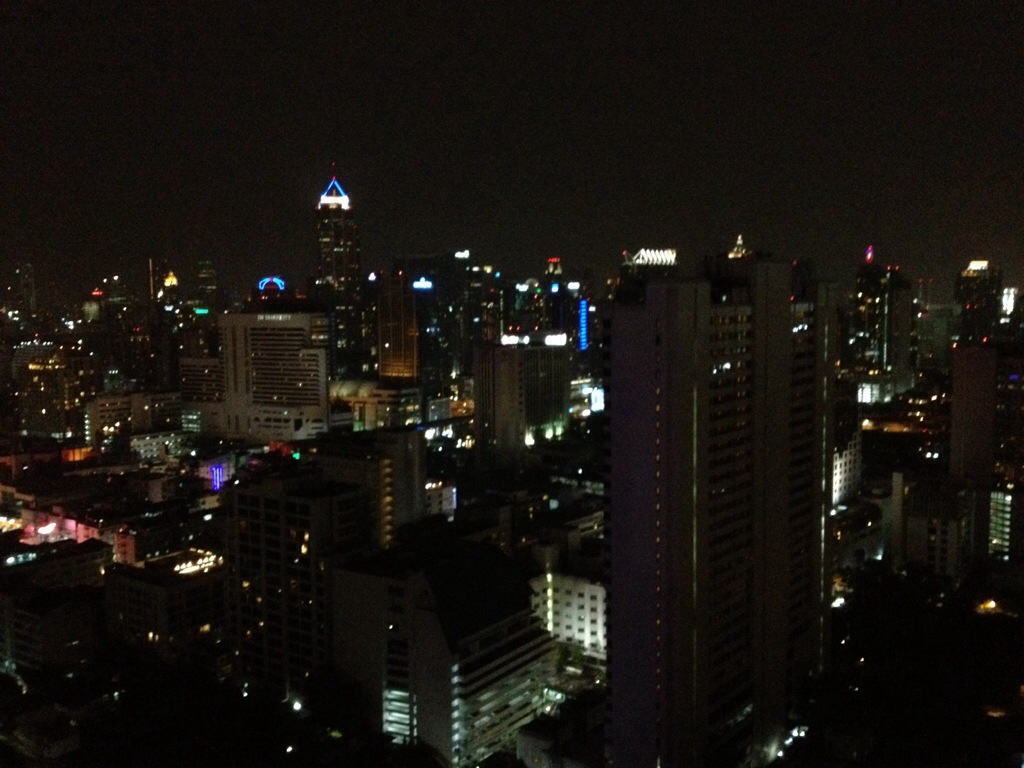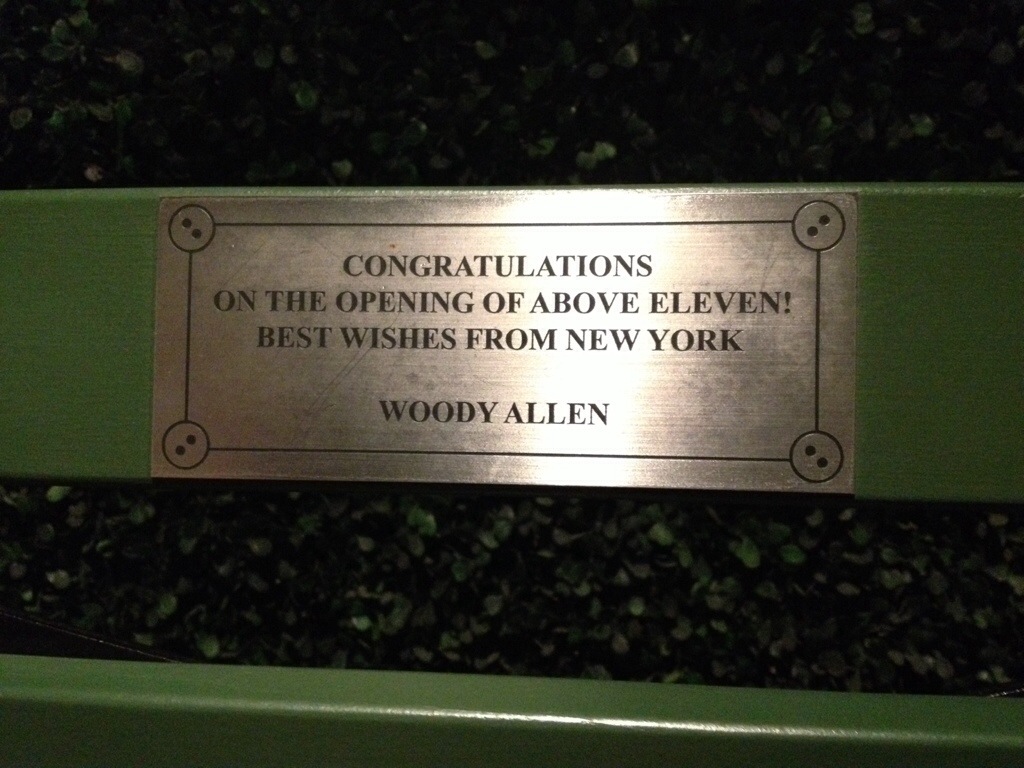 This jazz club has been blessed by Woody Allen. ???