The T-Shirt Dress in Sea Horse Print
On the Jcrew model. Impossibly cool and chic with a pair of sneakers and plain old sunnies.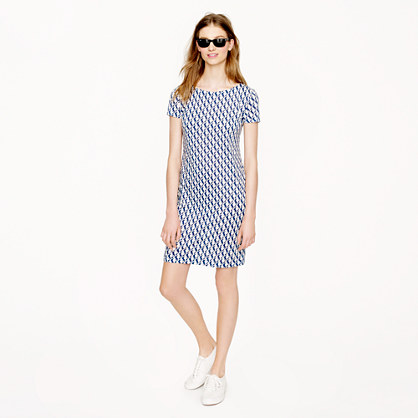 Cute pattern, right?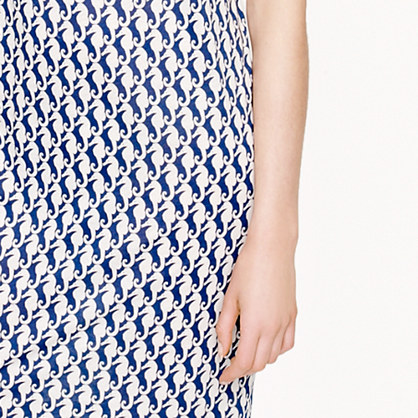 On the petite fashion blogger, worn to work with a blazer in a corporate finance environment. Lovely and appropriate looking.
Casual and chic? Work appropriate? Sounds like a dare! Let's buy it!
And here it is on regular old me, worn to work in a casual agency environment. It's San Francisco, so of course I'm wearing tights and boots.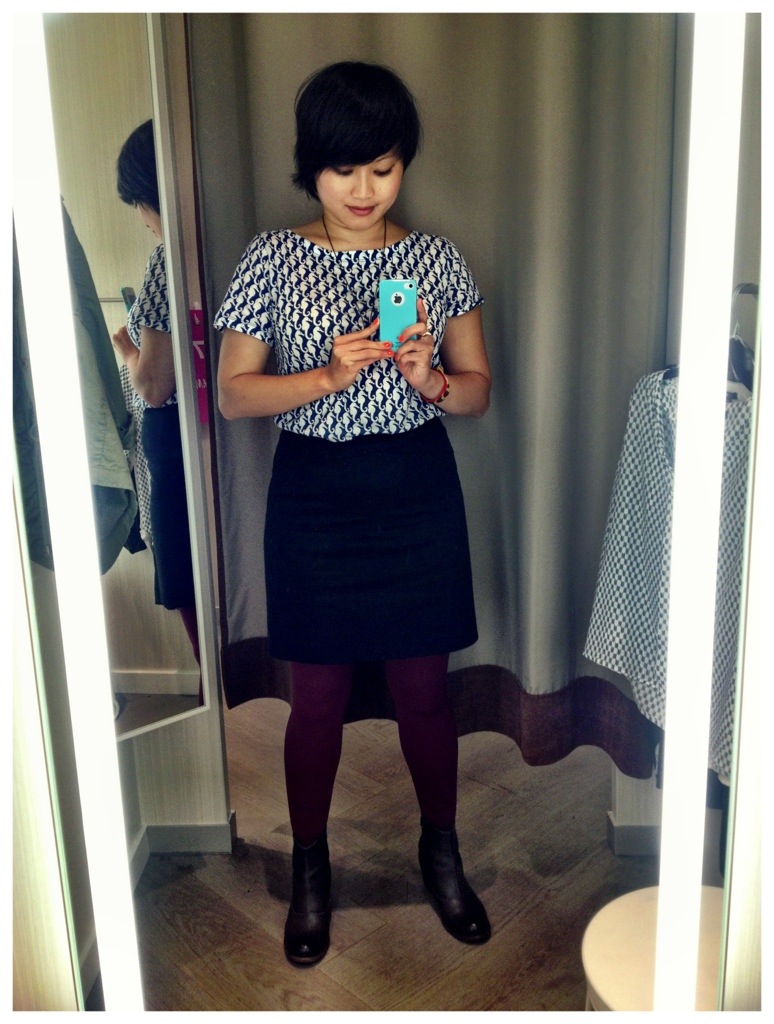 I picked this dress up for fun in the last J Crew final sale. The allover seahorse print was just too charming, but like many others I was not prepared for the thinness of the material. I was too nervous about the  sheerness of the cotton (with or without slip!) to wear it as a dress, so a skirt fixed the situation. Still love the dress, but not sure about other modest ways to rework this piece.
Any ideas?