The conversation in the media around depression and other mood disorders has been supercharged lately, what with the too numerous tragedies and the implications of health care reform. I read all relevant pieces that I come across, so I thought that I would start flagging the good ones here.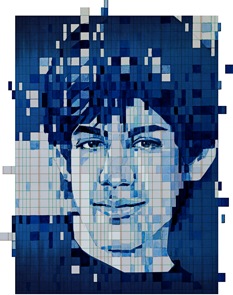 A few weeks ago I read a New Yorker bio piece about Aaron Swartz. I didn't know a ton about him and his life (unfortunately I knew more about his death, how terrible is that?), yet I was touched by the piece.
While I read it I Â found myself nodding along with descriptions of him from his friends and family, and also excerpts from his personal blog. There were expressed so many familiar feelings of continuous struggle, questioning life as a game, longing for intimacy yet shutting oneself off from others, and being afraid to ask for help. Well, maybe too afraid, or maybe too proud. Anyways, it all felt a bit too familiar. It's a very thoughtful and sometimes infuriating piece.
You should read it if you have spare time. Of course you have spare time.