I used to have a food blog. It was solely dedicated to me eating out and making the occasional ugly but delicious meal. Even though I shut it down about a year and a half ago (I had taken too many embarrassing photos with food. It had to be stopped), sometimes people still search for "Tracy Eats SF." This post is for you, loyal reader, since I don't post about food much anymore.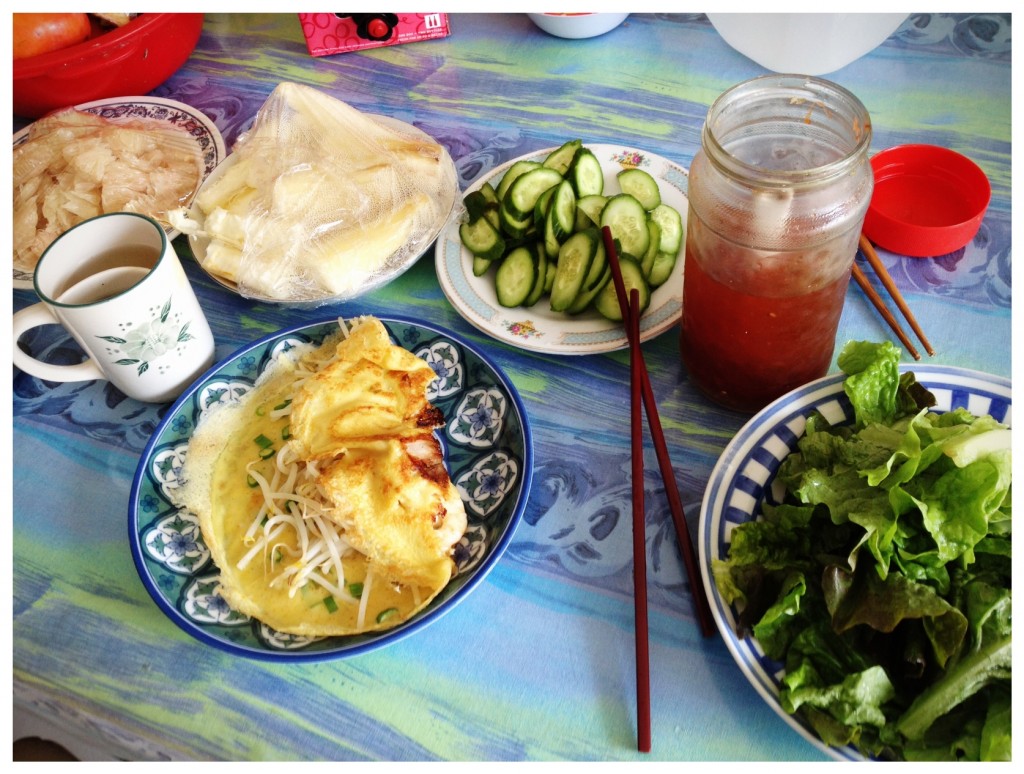 Breakfast in my grandma's house in LA usually means one thing: Bun Xiao AKA her special beer batter crepes with bean sprouts, veggies, pork and shrimp. Even though I am usually stressed out every time I go see my family, which is rarely, my grandma's crepes make it worth it.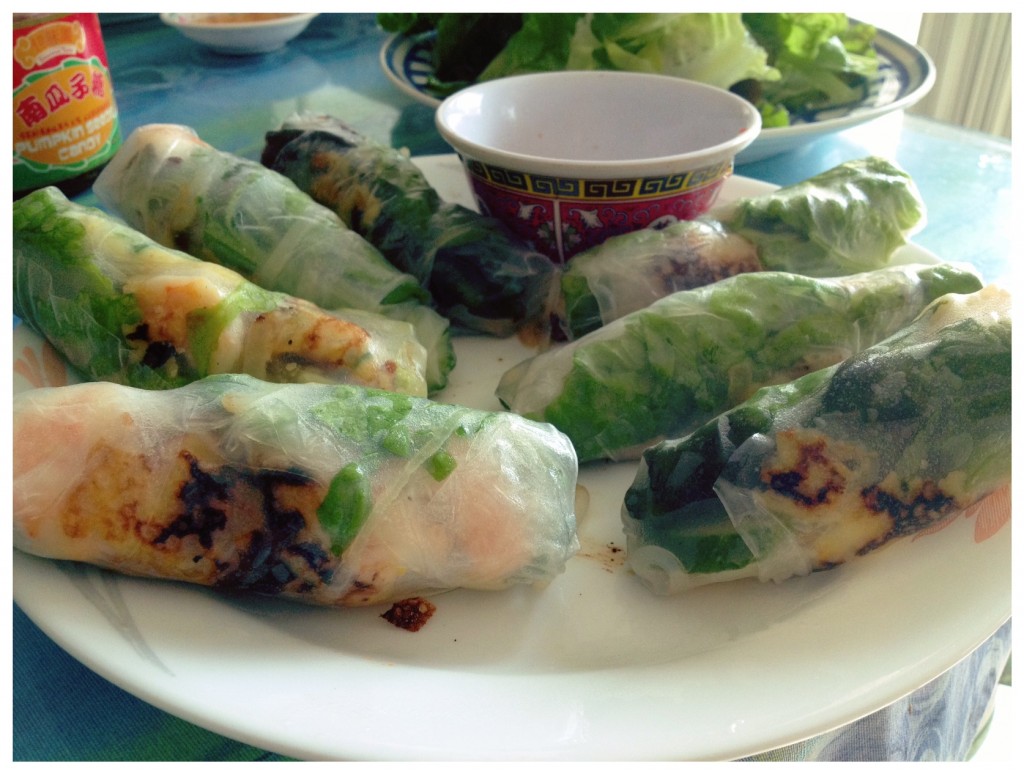 I was totally stuffed with one crepe, but my grandma decided to make me another. When I wouldn't eat it, she rolled up the innards into a spring roll. Maybe she thought she could trick me?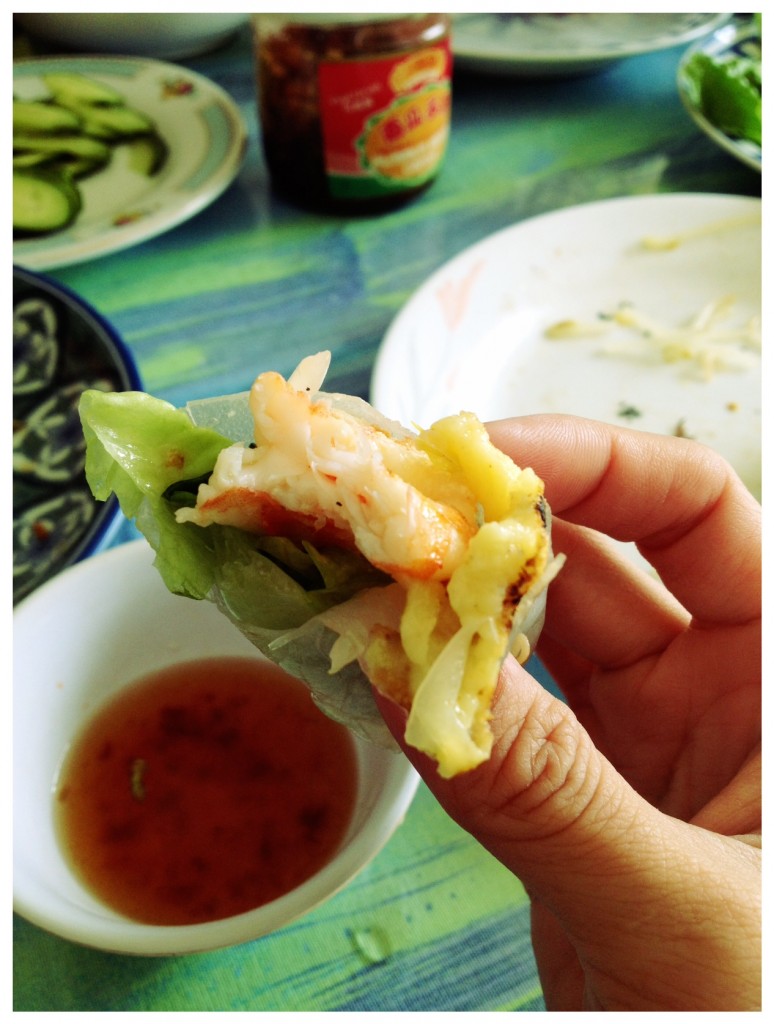 It worked. I was curious, and ate a bit more. Grandmas are sneaky like that.
In the afternoon my aunt took me to her friend's house for a Thanksgiving lunch. Everything was delicious and TOO DAMN PERFECT. It took until about the third course that all shame fell out the window and I started taking covert photos of my food. My aunt's friend had just gotten back from Argentina, so the theme of the meal was Argentinian. I can get behind that! Here is an empanada that I dirtied with chimichurri. Apparently you're not supposed to use it as a dip. I doubt anybody actually follows that rule.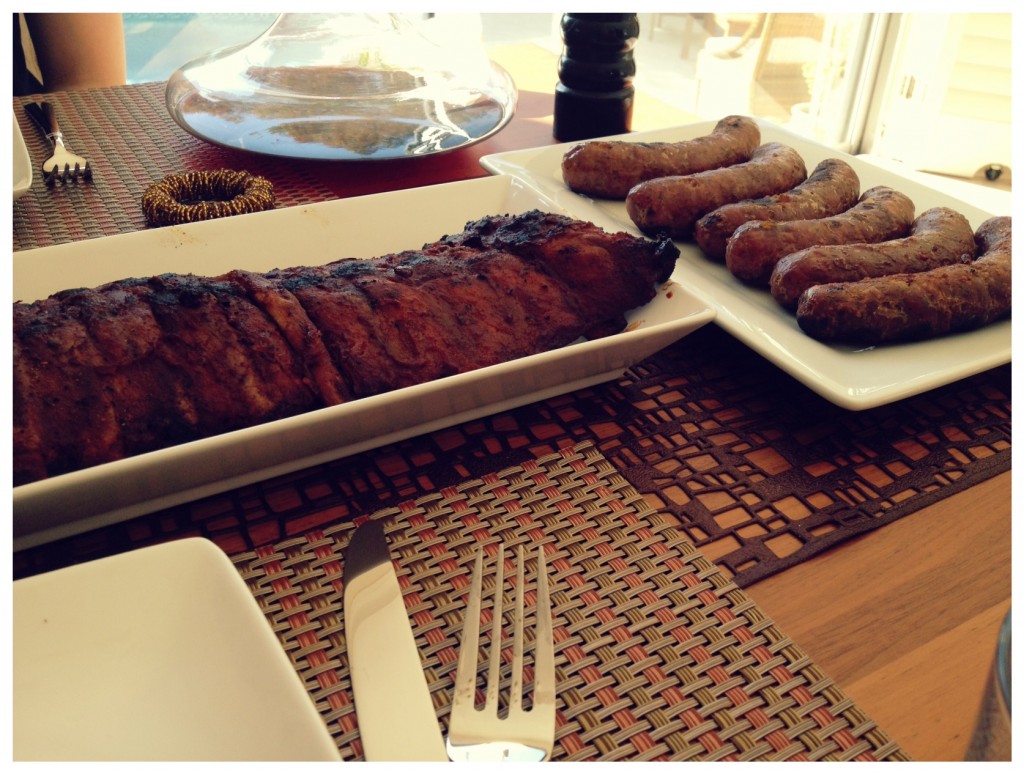 Hello Argentinian ribs! Hello Argentinian sausage!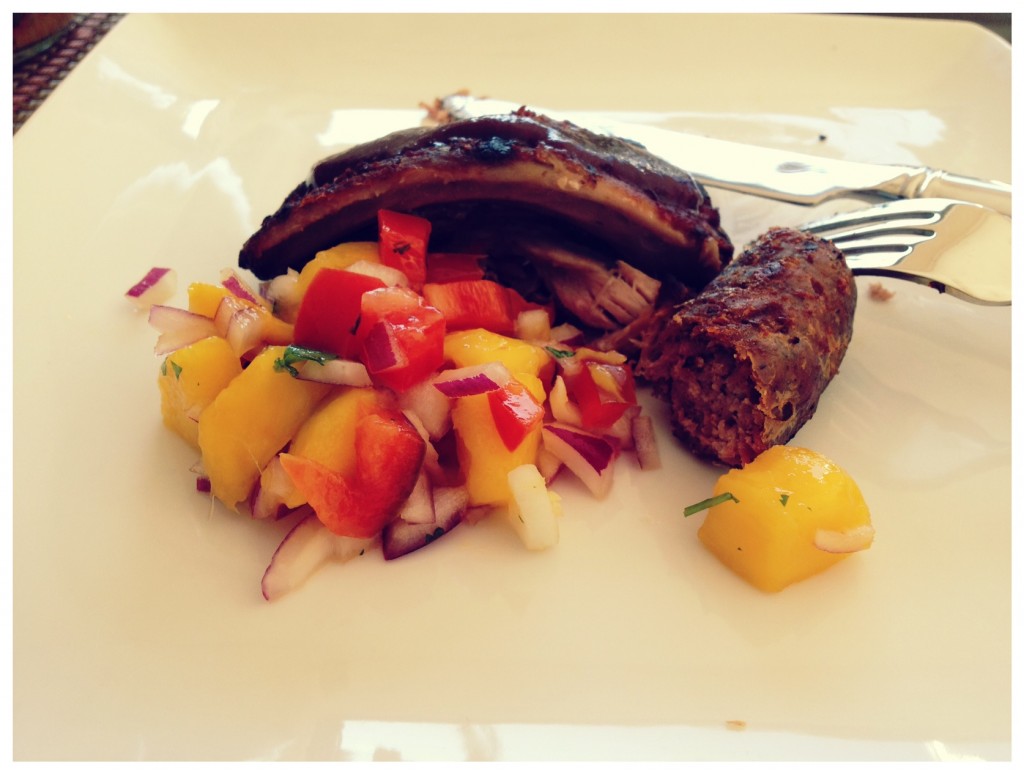 Eaten with mango salsa and lotsa Malbec. Bliss.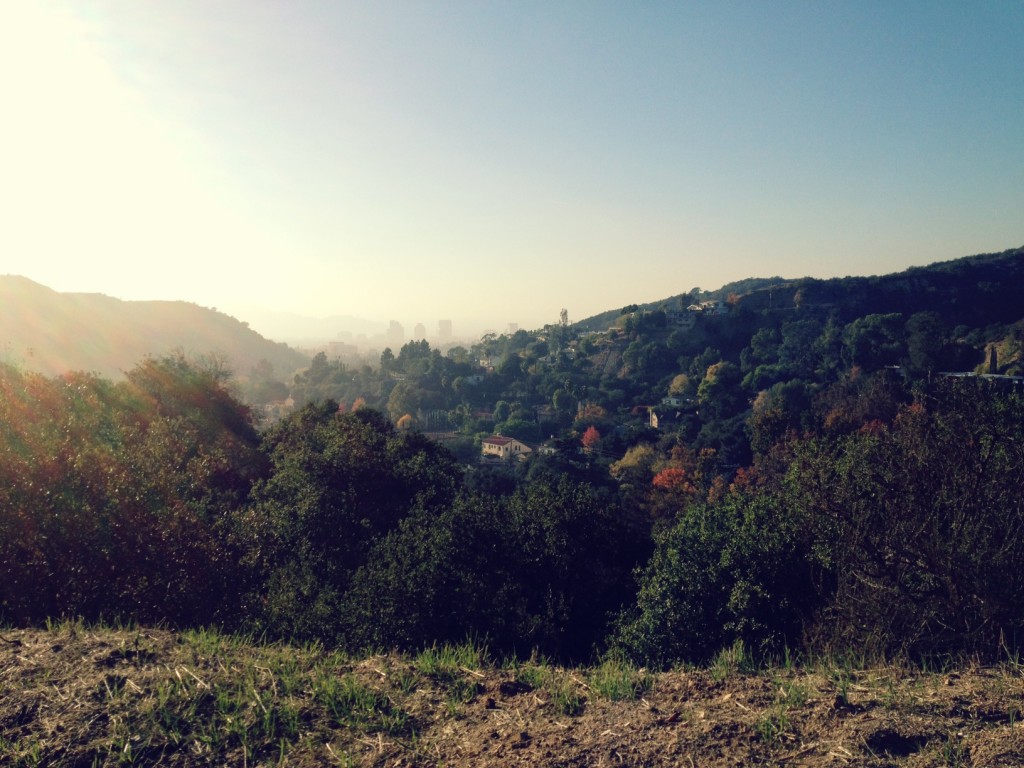 And afterwards, an invigorating walk in the hills, followed by cappuccino, limoncello and pie. Some kinda heaven.
About an hour later I made it back to grandma's house in time for our usual 30+ Thanksgiving dinner, complete with ham, turkey, prime rib, seafood, and all manner of Chinese food. I don't know how, but I didn't overdo it this year.