I figure since I used to blog about food all of the time it just wouldn't be right if I didn't mention Thanksgiving.
I had two Thanksgivings. One at work, and one at home. OH BOY
At work I decided to make collard greens and sausage. It was potluck style, and since there were so many people, the spread was really magnificent. It was fantastic, but finishing the rest of the day's work after that meal was difficult.
Not to be outdone, the 14th street crew whipped up quite a frenzy on Thanksgiving. This year my Thanksgiving family was my roommates and Ryan. Everybody made a dish or two.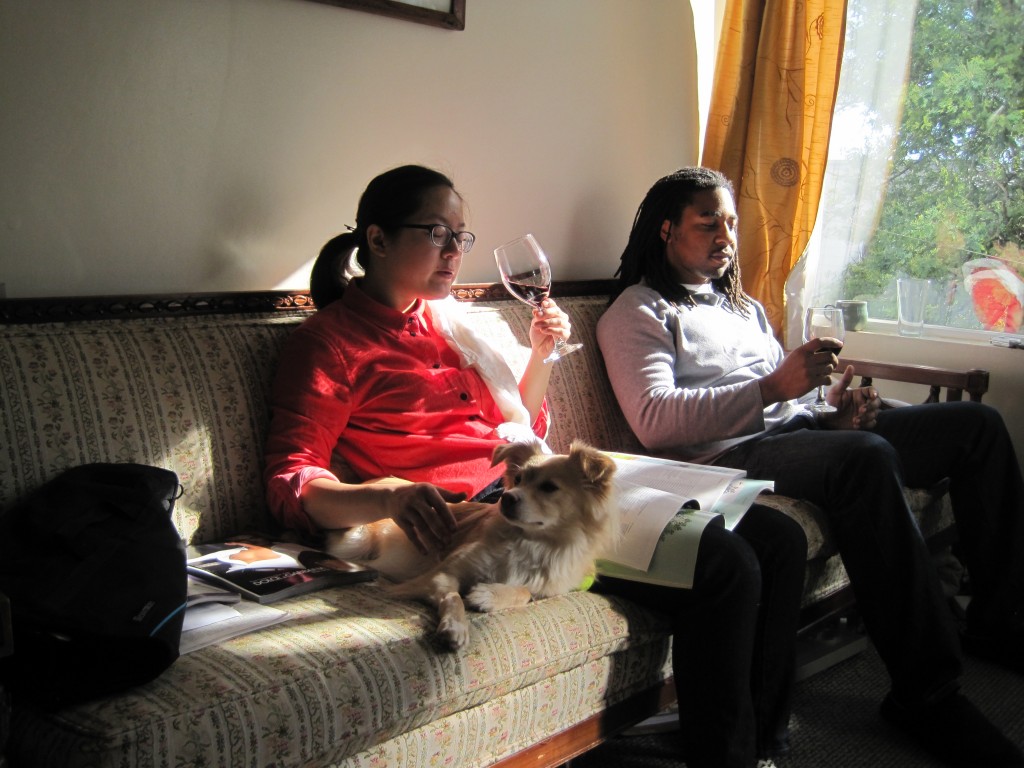 My roommates relaxing with Astor.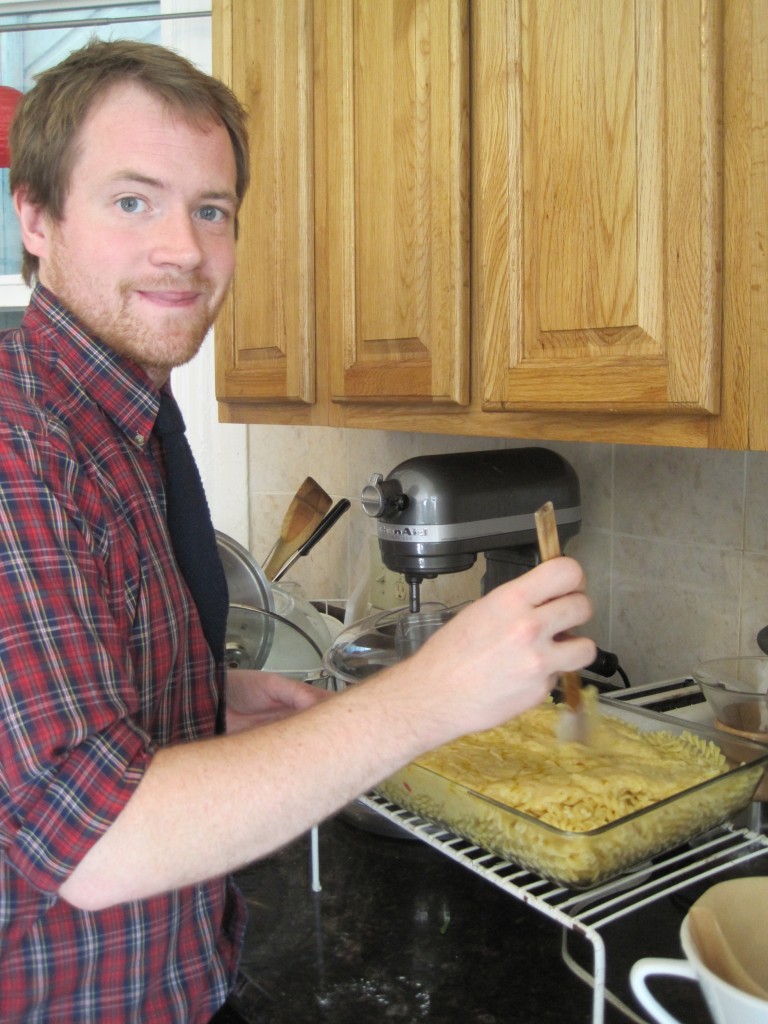 Ryan made his first roux for the mac and cheese. He was pretty nervous, but in the end it all worked out. It's kind of hard to mess up cheese.
I made roasted garlic mashed potatoes and collard greens (again). They were very quick dishes, so I was back to work while I waited for lunch… Yes, I worked on Thanksgiving. Yes, I know that's sad.
A bit of the spread. Simple salad, cheese plate, mashed potatoes, collard greens, truffles, and persimmon pie.
Patti grated some fresh nutmeg for our vat of homemade eggnog.
Mulled wine and green bean + bacon casserole. Note: we mulled the wine with the same batch of mulling spices I bought from Trader Joe's a year ago. It's a total value for like 4 or 5 bucks. Highly recommended!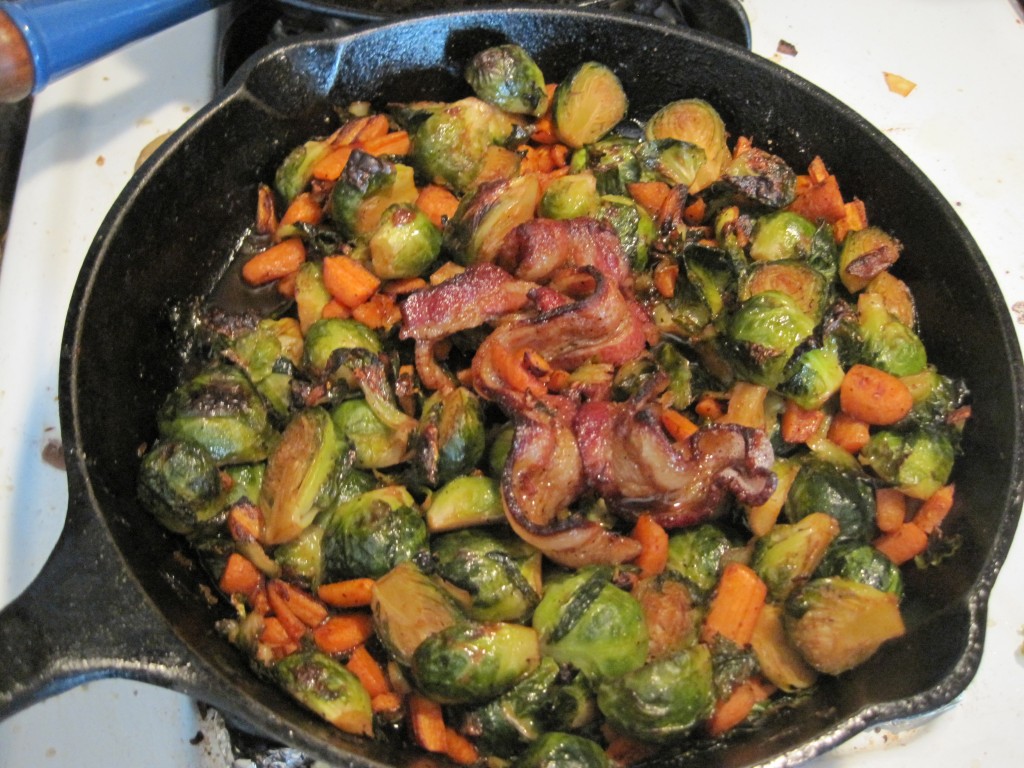 Brussel sprouts and bacon
Oh look, it's another pie. This time it's custard.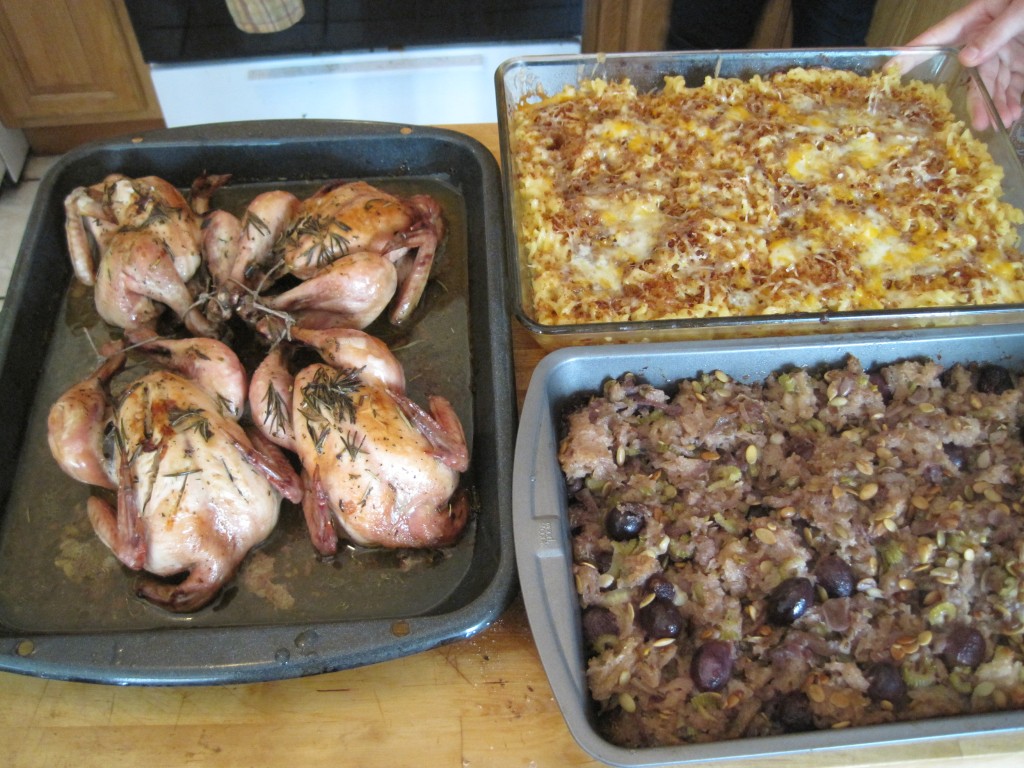 Cornish game hens, mac n cheese and stuffing. So much stuffing.
Everything was pretty smashing, but the real standout was Joseph's green bean casserole. It didn't sound appetizing at first but WOW. So savory. That Julia Child knows her casseroles. Also- I loved Patti's persimmon pie. Normally I hate persimmons because I just can't seem to find a good one, but Patti's pie was amazing.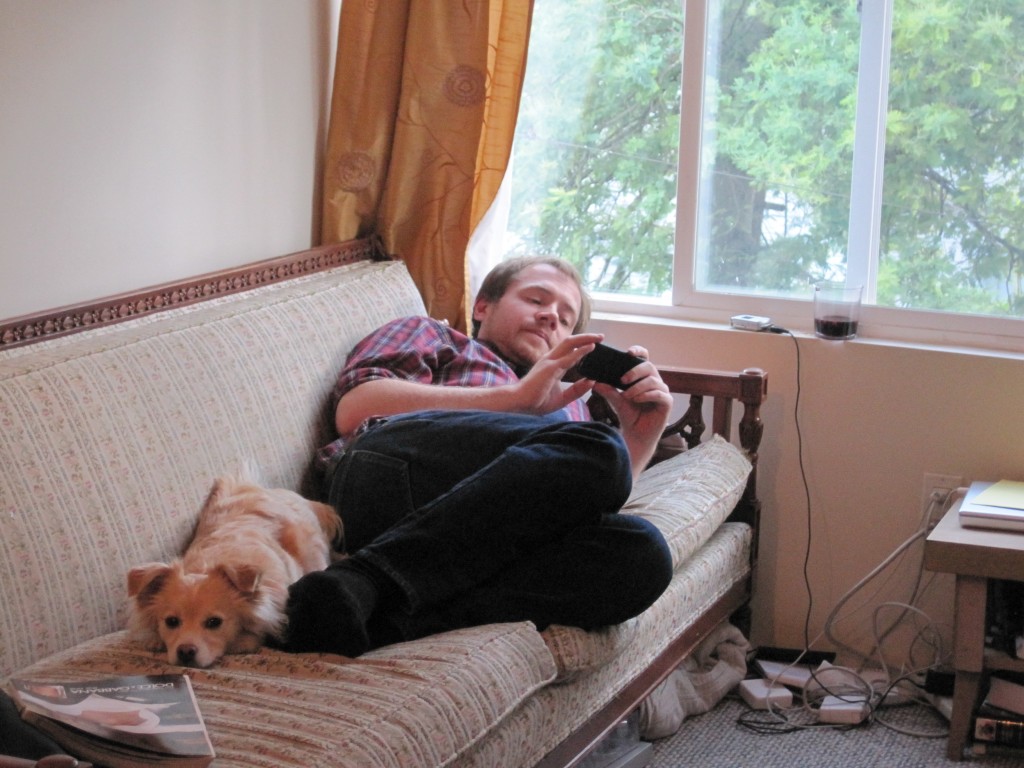 And of course, the other Thanksgiving tradition: rest.