So way back in the day (oh about 4 years ago), my friend Thomas asked for some socks. We dropped by the very wonderful Imagiknit and picked out a handsome bamboo/wool sock yarn. Four years later, he's still waiting for the socks. It's a running gag that the socks aren't done, but this week when we met for dinner we shook hands on it- the socks will be done by Christmas! Yikes! This is pressure four years in the making! What pattern? What gauge? I'm nervous! At least the yarn is picked out.
With that project in mind, I went ahead and spent about an hour today cleaning up my yarn stash (100 balls or so), and then unwinding abandoned projects, putting my needles away, and generally taking stock of the whole mess. I also took some time to bind off and sew up a flame colored cowl in a nubby rib stitch (which I'm currently wearing). Cowls are great for those one-off balls of really great yarn.
As if on cue my procrastination nature kicked in, and I started daydreaming of several other projects that are NOT sock patterns:
-I have about 12 balls of an ancient white wooly yarn that I received from a friend months ago. I'm not really sure what to do with it. Maybe a blanket? Charity hats? An ugly sweater???
-Ryan thinks that he might want a hat. This hat on Knitty might be a fun exercise.
-Astor's sweater… To tell you the truth, I bought her an argyle fleece hoodie months ago, and she hates it.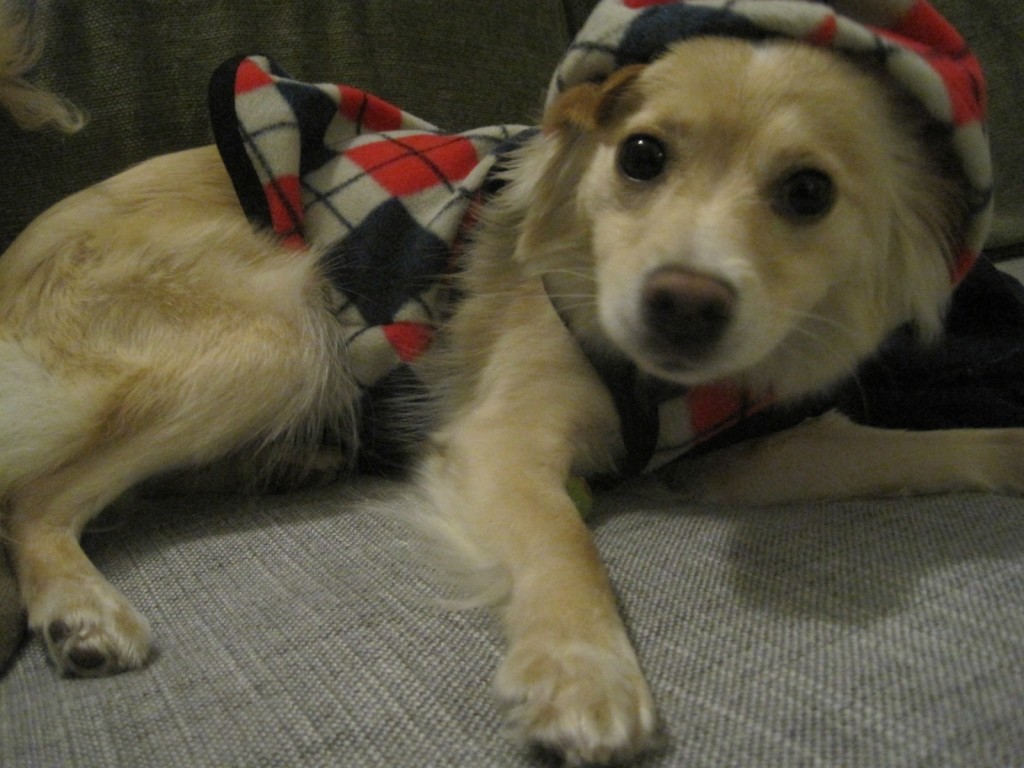 See? So unhappy to be wearing clothes. So I don't really know if it's worth it to go through with her dog sweater, which is done to about the front armholes. :/ I might frog it and use the yarn for something else.
– This hat from Hello Yarn could be fun.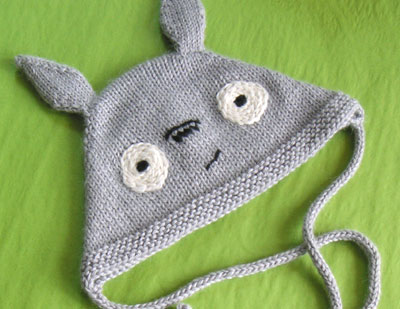 But the SOCKS. THE SOCKS PEOPLE. :/ I am thinking about a simple rib, with maybe a mini cable…
I did a little googling, and Knitty delivers again- the Java socks look like a lot of fun, but holy shit, they're on size 1's!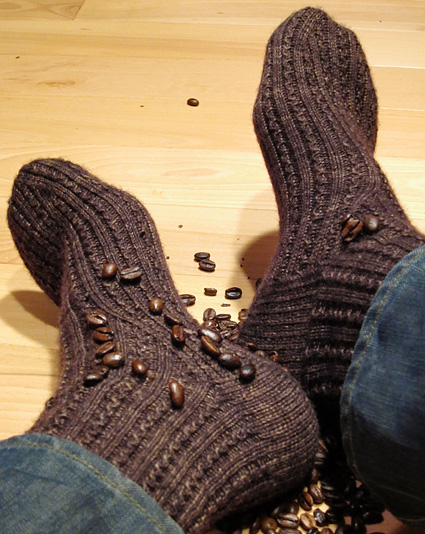 The original pattern photo from Knitty. Sock designers are so passionate.
Beggars can't be choosers. I'll be casting on tonight. It feels good to be creative again. I've been all work and no play for too long.