My first baseball game in fifteen+ years! I am not a sports enthusiast by any means  but I figured that I owe Ryan given how many operas, plays and symphonies I've dragged him to in the last year or so. Also I imagined that baseball would be more enjoyable now that I can drink.
Everybody is bundled up- SF in the summertime. BRR!!!
Sometimes I wish that I understood and appreciated sports, just so that I could feel like I belong. Every few years I make it a new year's resolution to "learn sports." It never really works out. You just can't fake excitement.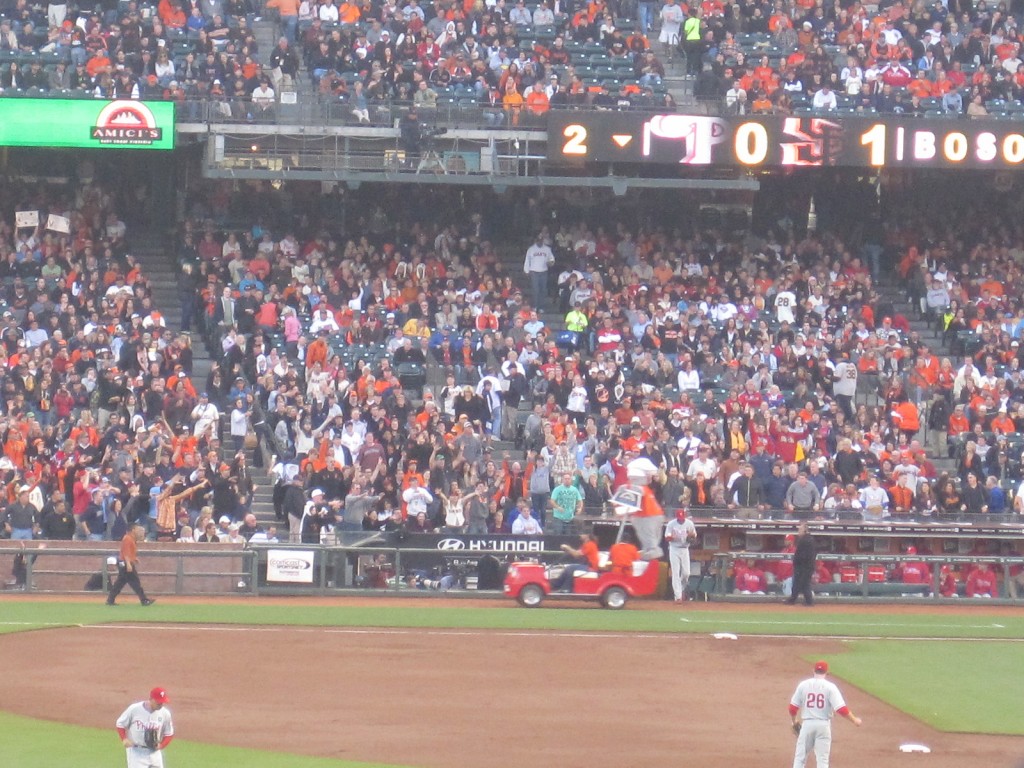 What I can get behind, however is the crazy mascots. OMG it's Lou Seal the Giants mascot riding around on a golf cart throwing free pizzas at people! I didn't even know that you could throw pizza!
One cool thing about AT&T Park is the giant slide inside the "Coke Bottle." This is the view from the line. I guess the slide was meant for kids- I barely slid down the tube and had to push myself down.
There was a fight!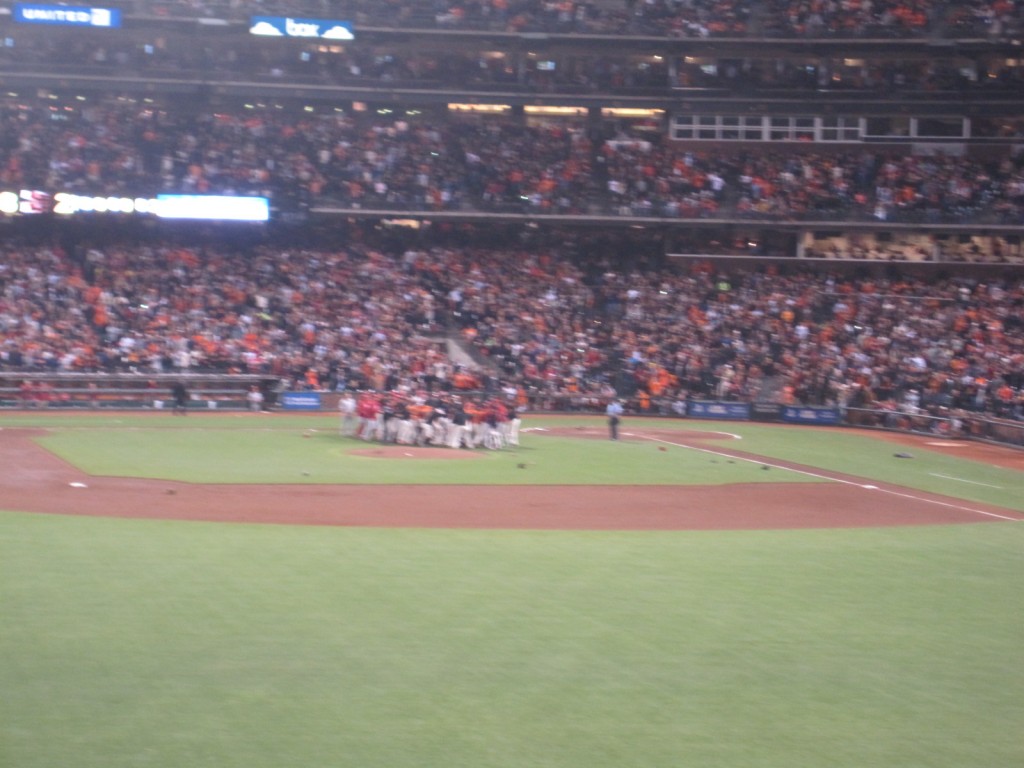 But my personal high point: photo op with Lou Seal!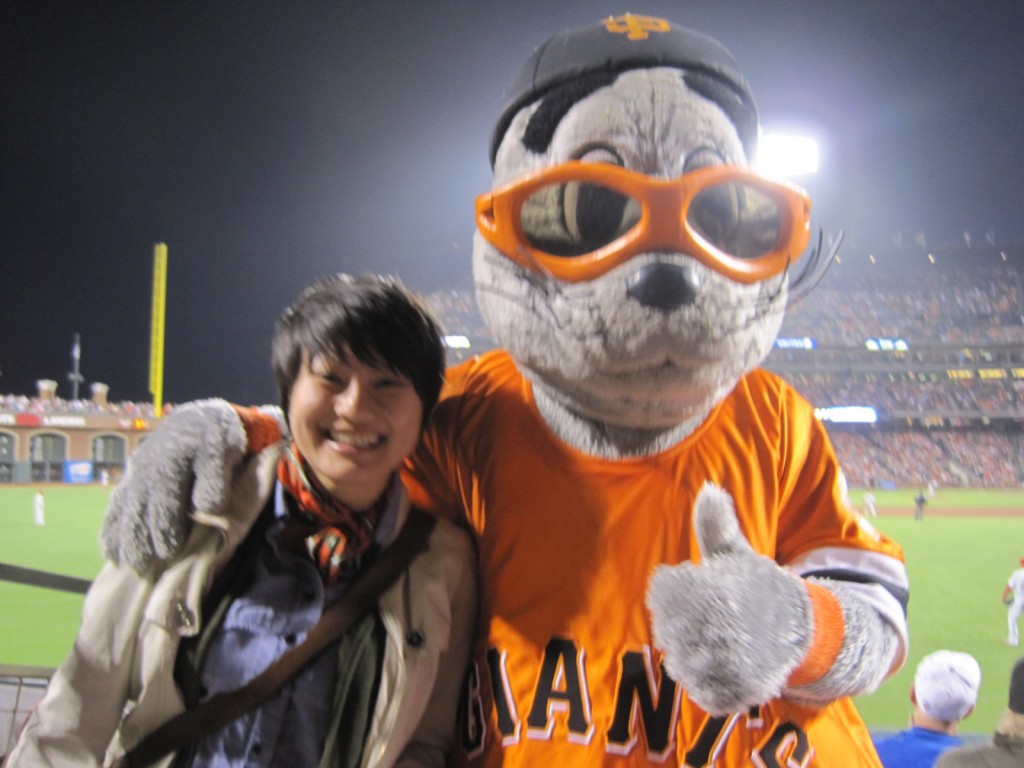 I'm looking forward to returning to AT&T Park for the opera simulcast of Turandot next month. I'm not sure when I'll see a baseball game again… Maybe in my 40s?